Standouts at plate up for Silver Slugger Awards
Top hitters at each position to be honored tonight on MLB Network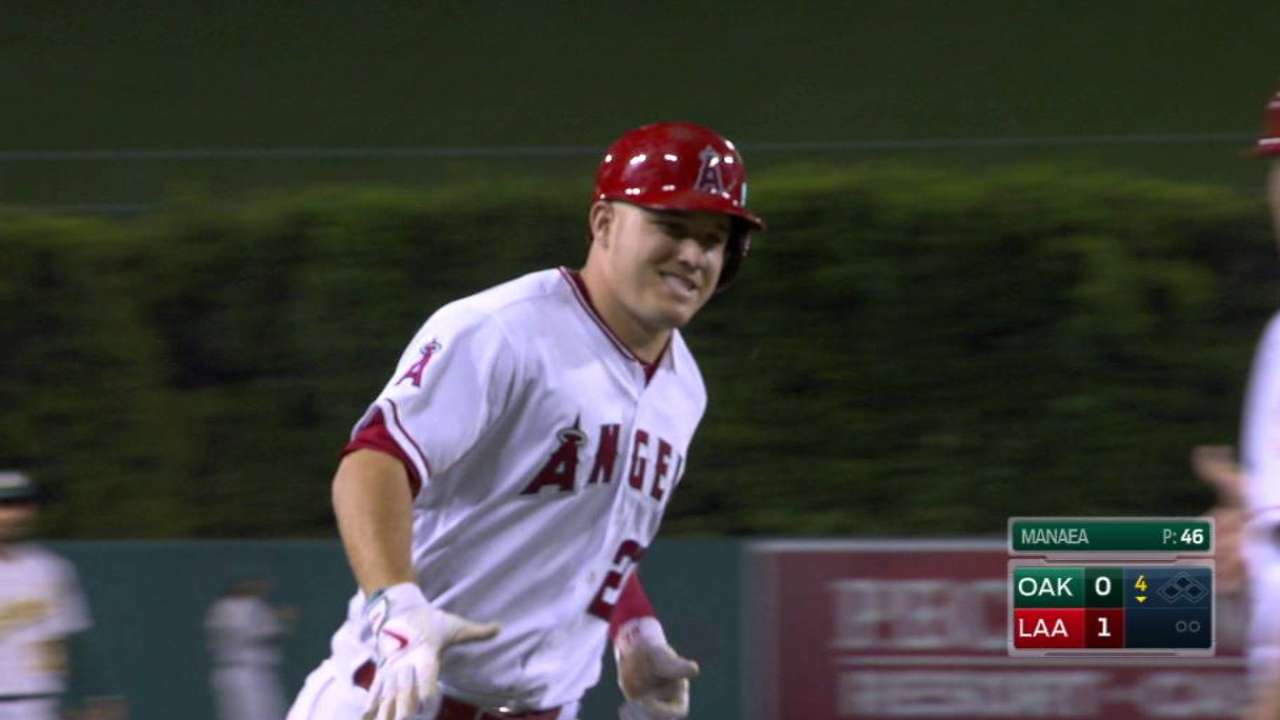 Baseball's awards season continues tonight with the unveiling of the 2016 Louisville Silver Slugger Award winners. Eighteen players -- the top offensive performer at each position in both leagues as voted on by coaches and managers -- will be recognized during a live telecast at 6 p.m. ET on MLB Network.
The Angels' Mike Trout, also a candidate for the American League's Most Valuable Player Award, will be in the spotlight, as he seeks a fifth straight Silver Slugger Award, which would give him the longest active streak in either league. He would join Hall of Famer Mike Piazza as the only players to win the award -- which was first introduced in 1980 -- in each of their first five full seasons in the Majors.
• VOTE for MLB Awards: Best Hitter
Trout led all position players in offensive WAR (9.9), batting .315/.441/.550 with 29 homers and 100 RBIs. He finished the year atop the Majors in on-base percentage (.441), runs scored (123) and walks (116).
In the National League, a few members of the newly crowned World Series-champion Cubs could add to their trophy cases. Kris Bryant, also up for the NL MVP Award, Anthony Rizzo as well as pitcher Jake Arrieta are each in position to take home additional hardware Thursday.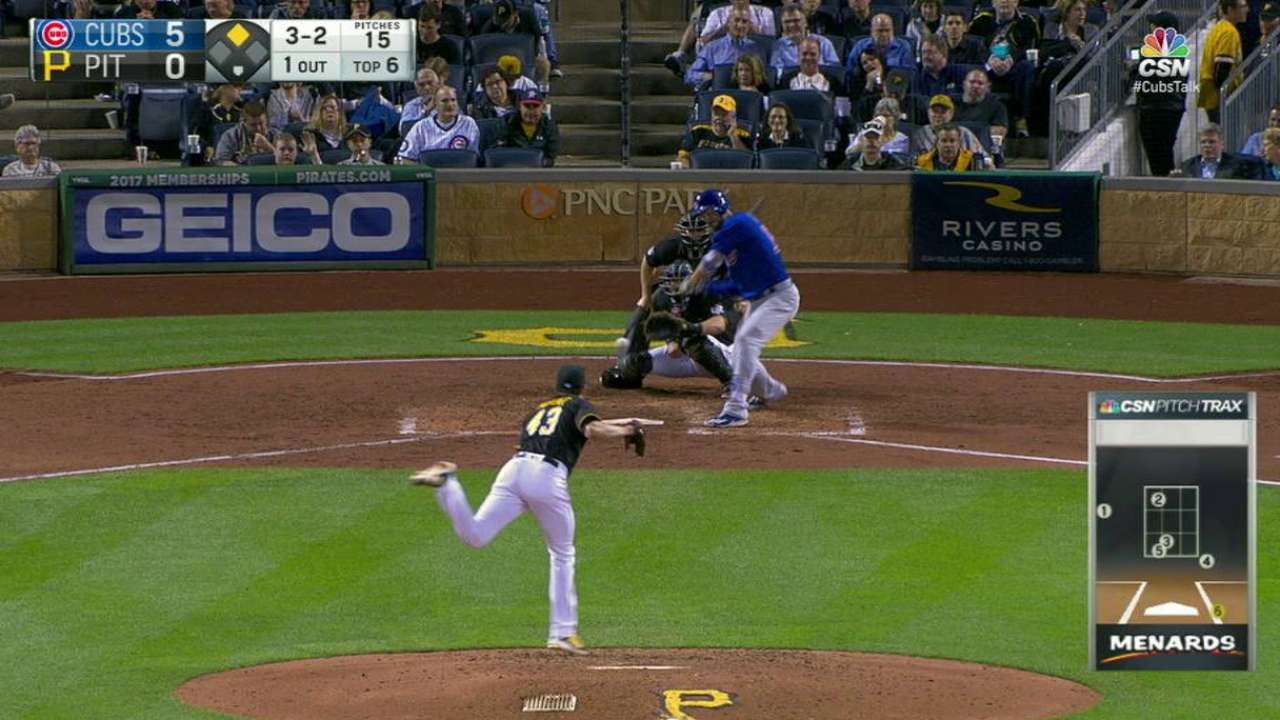 All six MVP Award finalists are likely to be represented, with Jose Altuve, Mookie Betts and Trout in the AL along with Bryant, Daniel Murphy and Corey Seager in the NL. Of that group, only Altuve and Trout have won before.
Retiring slugger David Ortiz and Tigers first baseman Miguel Cabrera are two other names to watch as they seek their seventh awards, which would give them more than any other active players, regardless of position. With six, Ortiz already owns the most by a designated hitter, while Cabrera has won at three positions (one as an outfielder, two at first and three at third).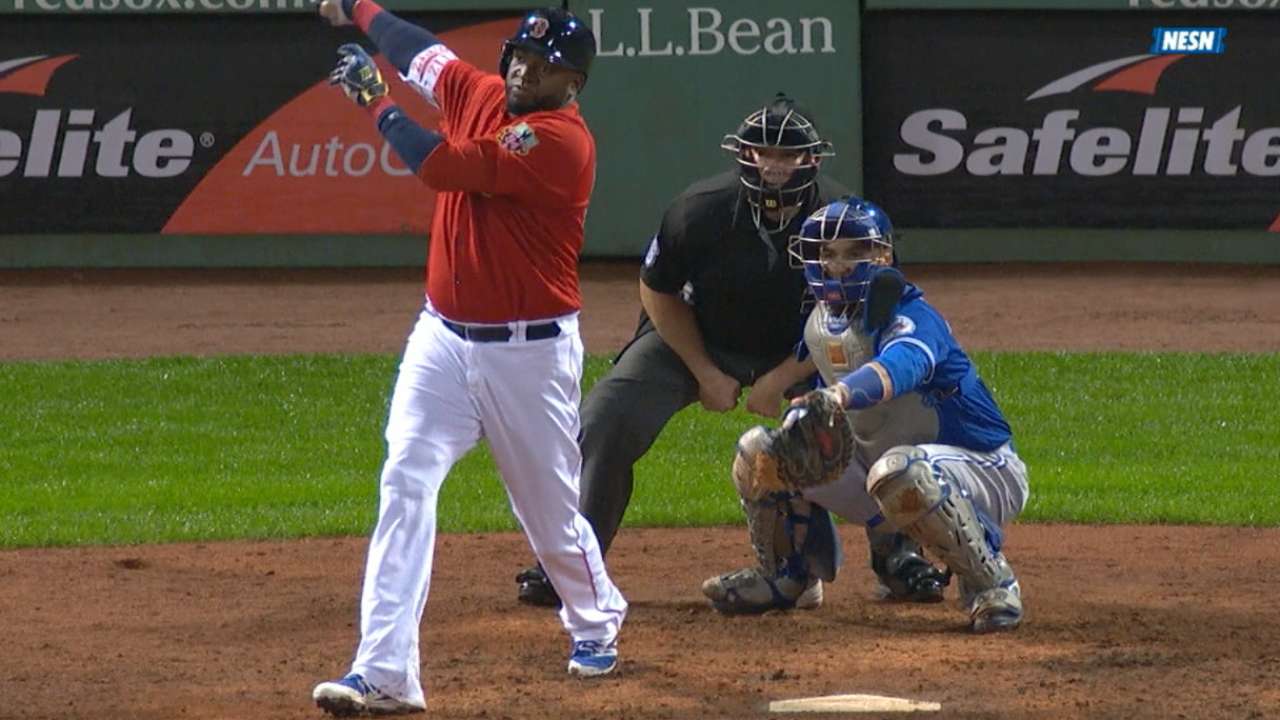 Among the other previous winners who could repeat in 2016 are Josh Donaldson, Russell Martin, Nolan Arenado, Adrian Beltre, Nelson Cruz, Freddie Freeman, Joey Votto, Ryan Braun, Carlos Gonzalez, Madison Bumgarner, Robinson Cano and Buster Posey.
Last year's class featured nine first-time winners, and this year's bunch has several candidates in the running to join the Silver Slugger ranks, including this year's homer leader Mark Trumbo and batting-title winner DJ LeMahieu.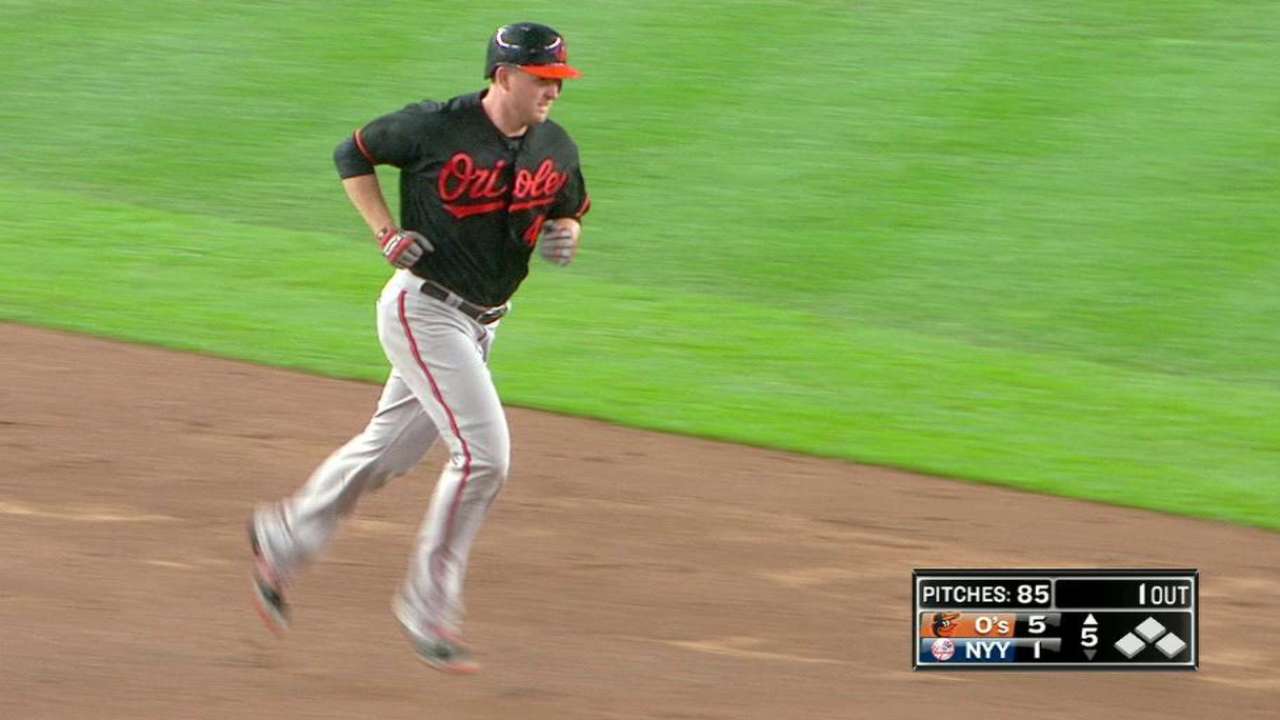 Other potential first-timers include Murphy, Carlos Correa, Manny Machado, Wilson Ramos, Yoenis Cespedes, Jonathan Lucroy, Brian Dozier and Francisco Lindor.
Chad Thornburg is a reporter for MLB.com. This story was not subject to the approval of Major League Baseball or its clubs.