Not too early to call GMs: Hot Stove is on
Diving into free-agent buzz on Turner, Cespedes, others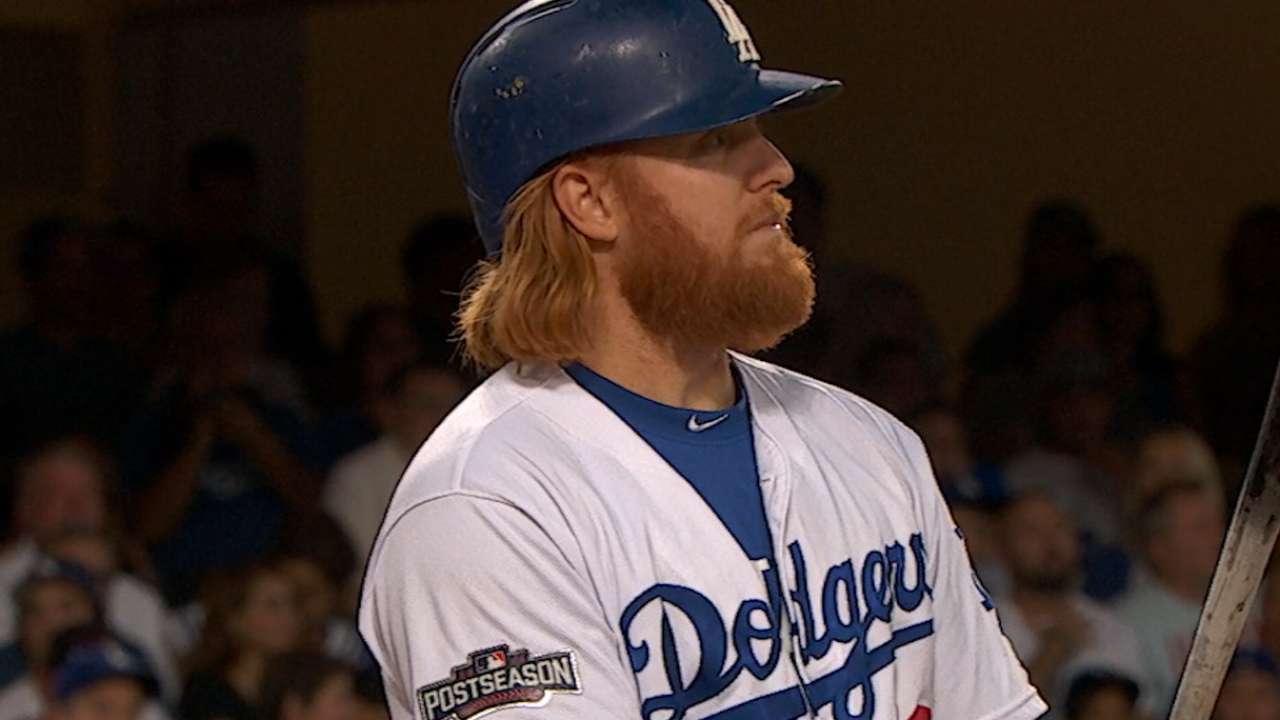 Major League Baseball's Hot Stove season has finally started. With that in mind, MLB.com breaks down the biggest rumors from Tuesday.
Rumor: Giants interested in free-agent third baseman Justin Turner
Why it makes sense: Turner would be a sizeable offensive upgrade. His wRC+ (an all-encompassing offensive metric adjusted for park effects where 100 is average) of 124 dwarfed those of San Francisco third basemen Eduardo Nunez and Conor Gillaspie, who both rated as league-average hitters, and his 27 home runs were five more than Nunez and Gillaspie hit combined. Plus, the Giants would be taking Turner away from the rival Dodgers.
Why it doesn't: Turner's wRC+ has dropped each of the past two seasons, from 158 to 142 to 124. Gillaspie came on strong in the postseason, hitting .421, and Nunez was an All-Star who hit 16 homers between the Twins and Giants.
Rumor: Yankees have reached out to free-agent outfielder Yoenis Cespedes' agency
Why it makes sense: Cespedes, a top right-handed bat who hit .280 with 31 homers in 2016, would slot in perfectly alongside lefties Jacoby Ellsbury and Brett Gardner in the Yanks' outfield. Cespedes' 132 wRC+ ranked sixth among Major League outfielders, he's hit 30-plus homers in back-to-back seasons, and 20-plus in each of his five in the big leagues. Aaron Judge and Aaron Hicks, the Yankees' two likeliest third-outfielder options, struggled this season, and Cespedes is a star.
Why it doesn't: Cespedes went into the All-Star break hitting .302, but by the end of the season, his average dropped thanks to a .246 second half in which he was hampered by nagging injuries. Bringing in Cespedes could also stall the Yanks' youth movement, limiting the chances Judge or even Tyler Austin might get in the outfield.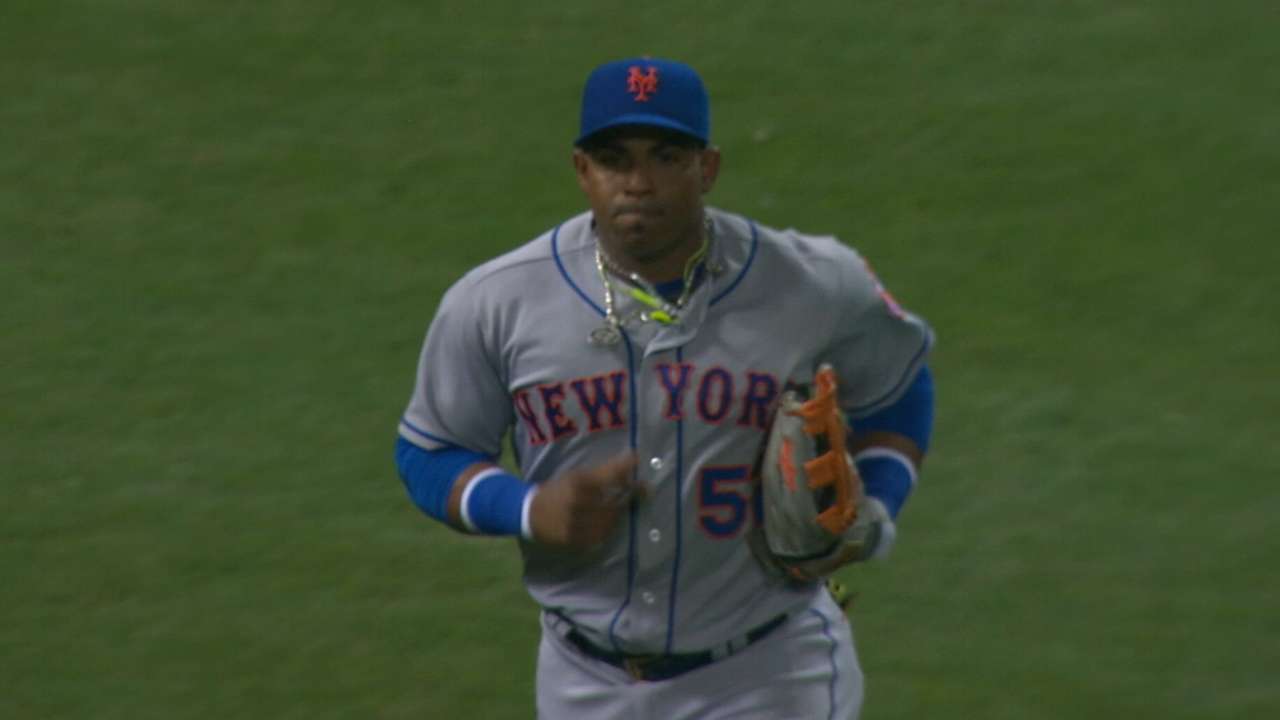 Rumor: Dodgers could try to trade for Rays third baseman Evan Longoria if they can't re-sign Turner
Why it makes sense: Longoria had a resurgent 2016. His 4.5 WAR was his highest since '13 and he set career highs with 36 homers and had 81 extra-base hits. Longoria and Turner had similar seasons at the plate (Longoria had a 123 wRC+, Turner 124), and Longoria is slightly younger and more established.
Why it doesn't: Longoria wouldn't come cheap, and there might be some warning signs: He struck out 144 times, the second most of his career, and walked only 42 times, a career low for a full season. Longoria swung at a career-high 33.7 percent of pitches outside the strike zone, per FanGraphs, and had a career-high 11.9 percent swinging-strike rate.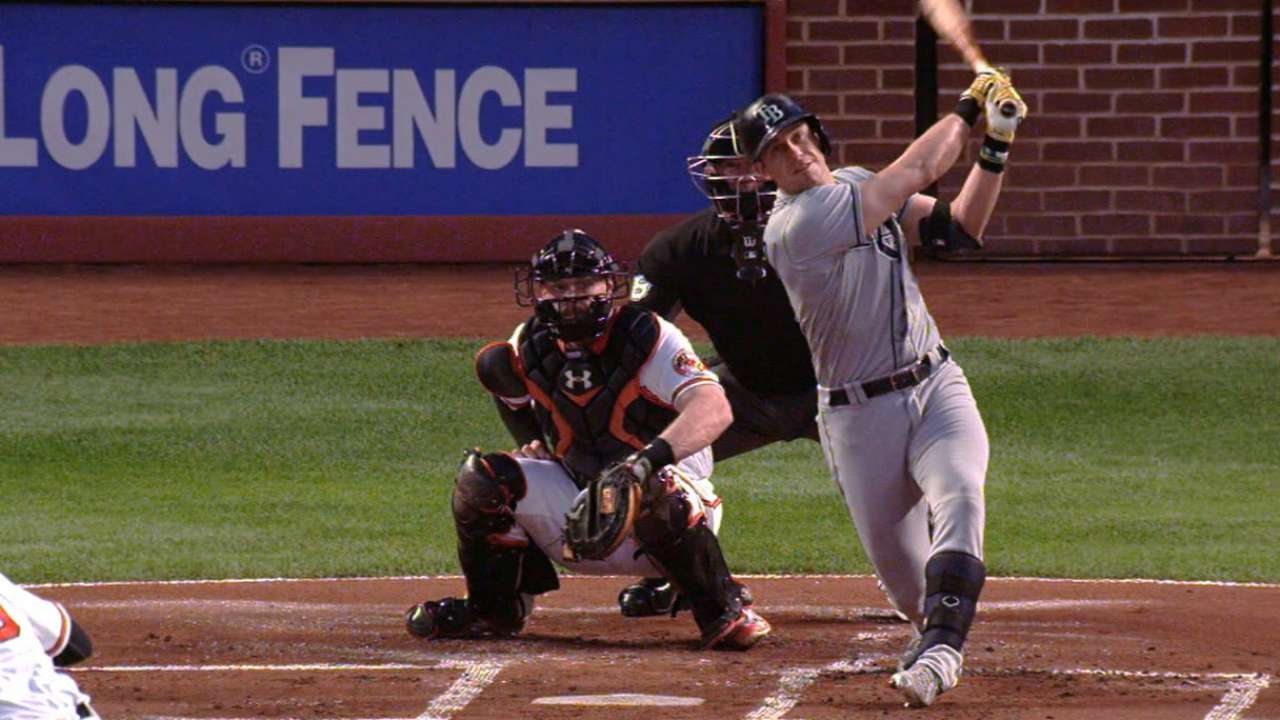 Rumor: Orioles interested in free agent Ian Desmond as a corner outfielder
Why it makes sense: Desmond reinvented himself as an outfielder with the Rangers -- he hit .285 with 22 homers in 2016 -- and his versatility would let Baltimore get his bat into an already-strong lineup. Desmond actually rated better as a defender in the 29 games he played in left field than the 130 he played in center. He was two Defensive Runs Saved above average in left, compared to a minus-6 DRS in center.
Why it doesn't: It's uncertain how Desmond would fare in the corner outfield over a full season. He also had 160 strikeouts this season, and the O's already had a number of high-strikeout hitters this season. Chris Davis and Mark Trumbo, chief among them, combined for 389 K's.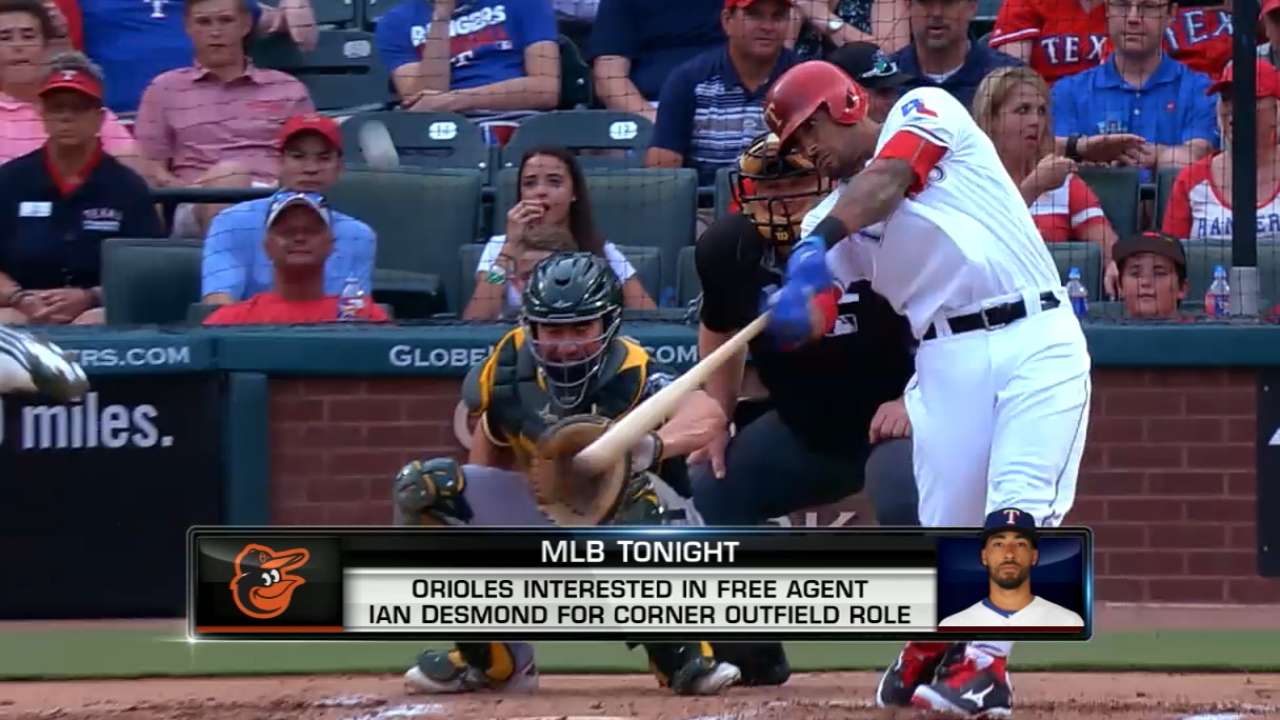 Rumor: Mariners interested in free-agent first baseman Mike Napoli
Why it makes sense: Seattle's primary first basemen, Adam Lind and Dae-Ho Lee, are both free agents, and Napoli could fill in nicely. Adding Napoli's right-handed power bat -- he hit a career-high 34 homers for the Indians in 2016 -- would help balance a lefty-leaning Mariners lineup.
Why it doesn't: The 35-year-old Napoli could be a risky signing. He only had one 30-homer season prior to 2016, and that was back in '11. Napoli hit .239 this year, and despite drawing 78 walks, he struck out 194 times -- a 30.1-percent clip -- the third-highest mark in baseball. He faded down the stretch, hitting .140 over Cleveland's final 26 regular-season games and .173 in the postseason.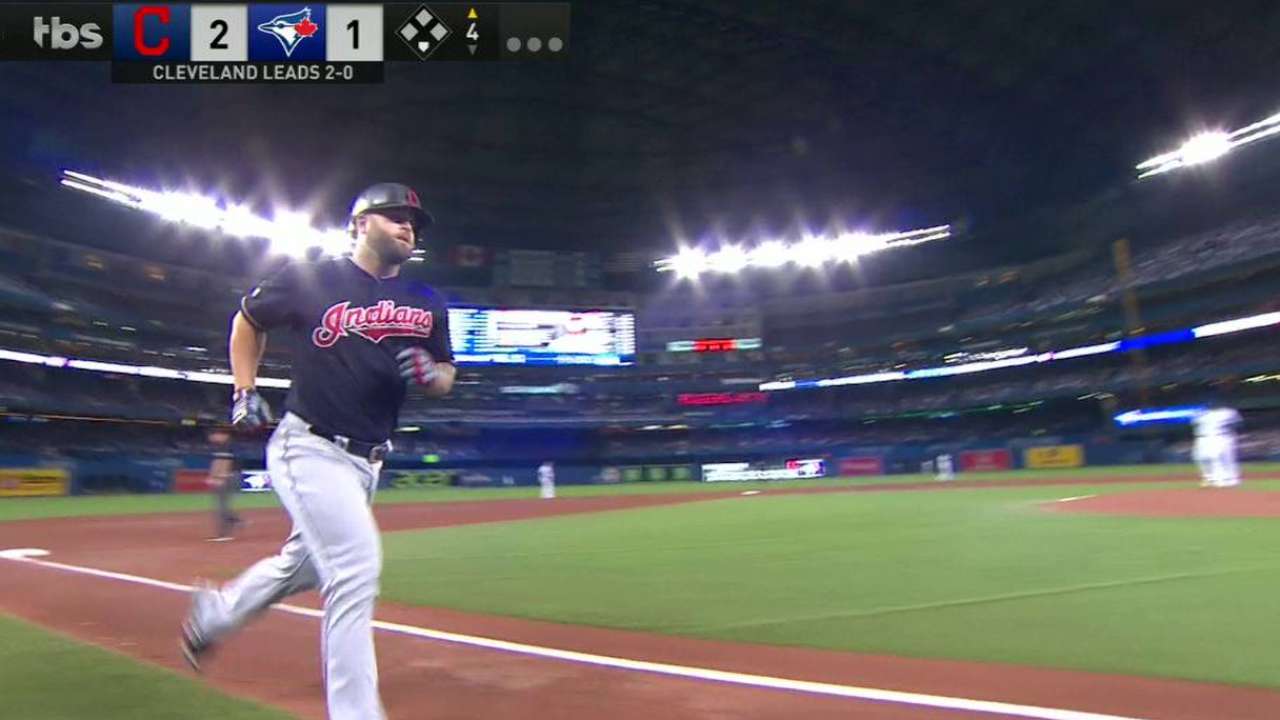 Rumor: Mets have inquired about free-agent right fielder Jose Bautista
Why it makes sense: Cespedes signing elsewhere would leave the Mets in need of a right-handed-hitting outfielder. Even in an injury-marred 2016, Bautista still posted a 122 wRC+ and hit 22 homers. He has elite command of the strike zone -- he drew 87 walks, and his 16.8-percent walk rate was third best in the Majors, as was his 20.2-percent chase rate.
Why it doesn't: Bautista is 36 years old, so his down 2016 could portend further dropoff. His wRC+, while still well above league average, was his worst since '09. Bautista hit just .234, his lowest mark for any season in which he played 100 games.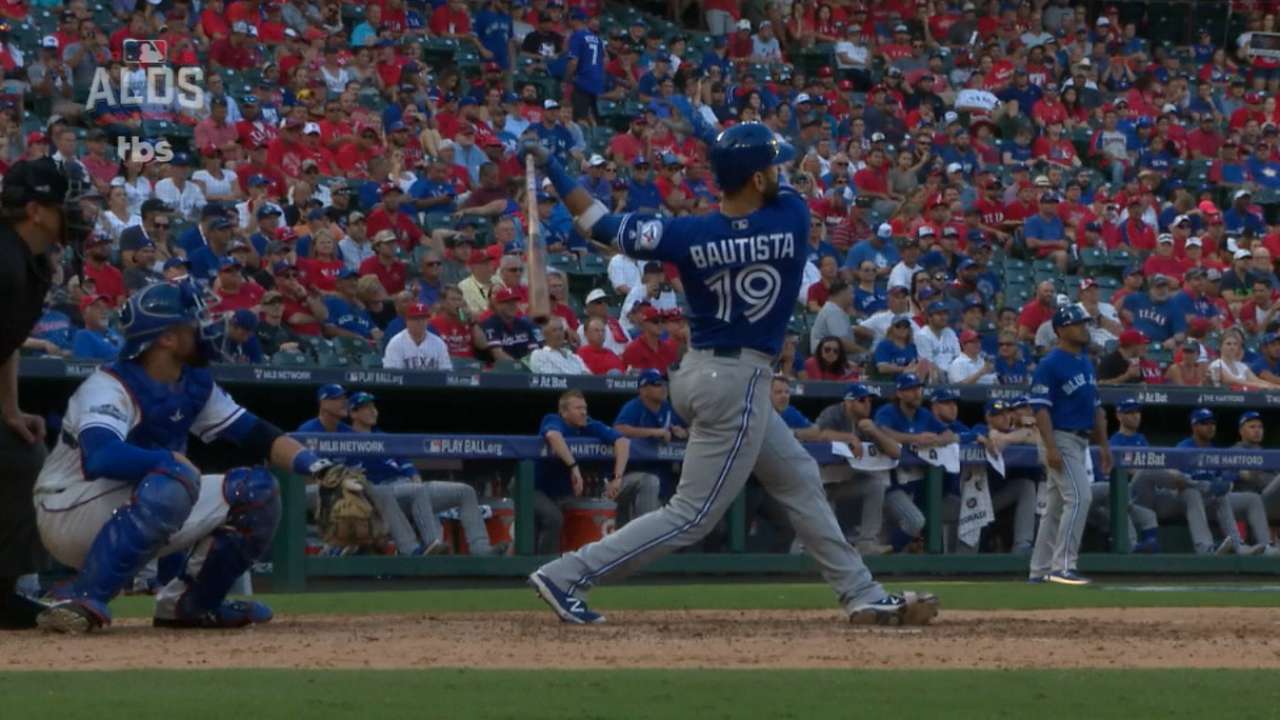 David Adler is a reporter for MLB.com based in New York. Follow him on Twitter at @_dadler. This story was not subject to the approval of Major League Baseball or its clubs.