Hamilton, Duvall miss out on NL Gold Gloves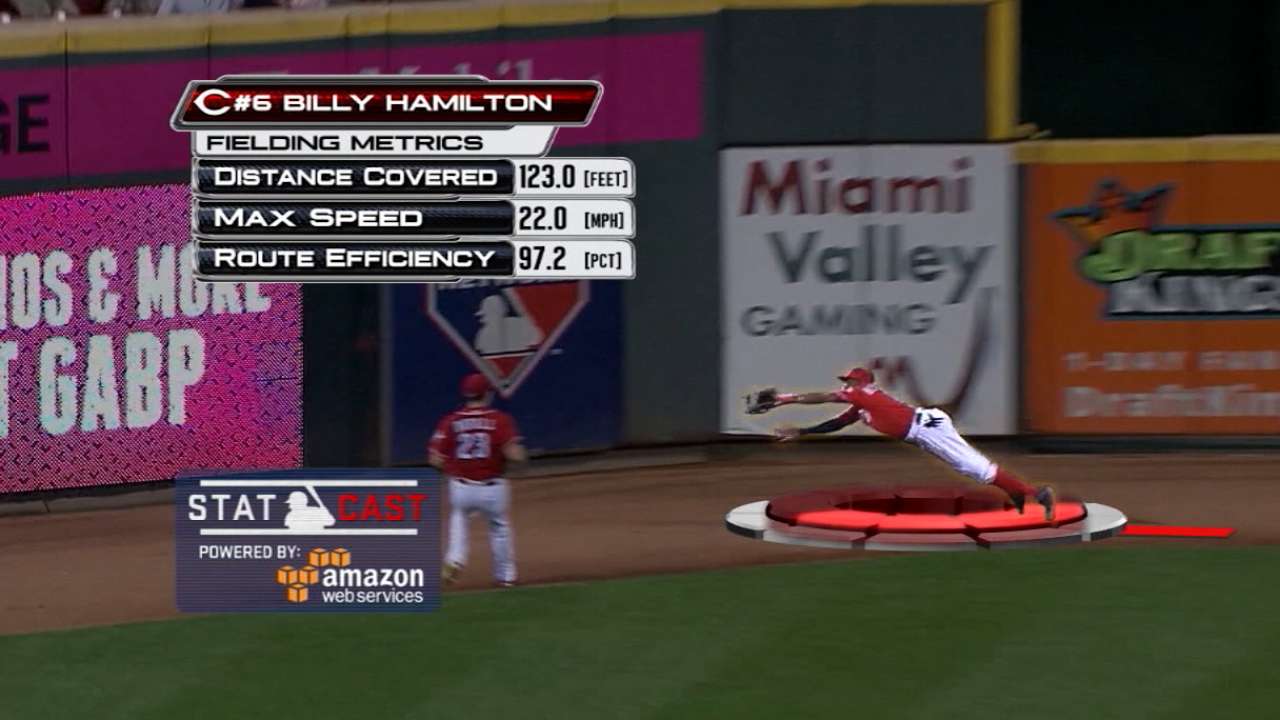 CINCINNATI -- Center fielder Billy Hamilton and left fielder Adam Duvall had strong defensive seasons for the Reds in 2016 and were finalists for the Rawlings National League Gold Glove Award, but neither was honored on Tuesday night.
Ender Inciarte of the Braves won the NL Gold Glove for center field, while Pirates left fielder Starling Marte captured the award over Duvall.
Hamilton has been a Gold Glove finalist in each of the last three years, but he is still seeking his first win. Duvall was a first-time finalist.
Gold Glove Award voting among managers and coaches, specific to their league and unable to vote for players on their own clubs, accounted for 75 percent of the total. The other 25 percent came from sabermetric data outcomes.
Hamilton, 26, did not play after he strained his left oblique muscle on Sept. 4, which might have hurt his chances. Among advanced metrics from FanGraphs, he led NL center fielders in Defensive Runs Saved (15) and Ultimate Zone Rating (13.3), while Inciarte ranked second in both categories. In traditional stats, Hamilton committed three errors in 288 chances and finished third in the NL with nine assists. Inciarte led the NL with 12 assists and made three errors.
"Billy is one of those guys that even the most casual fan can say with conviction, 'That's one of the best center fielders I have ever seen,' because your chances of seeing a tremendous play in any game you attend are really high," Reds general manager Dick Williams said before the voting results were released. "The other positions are more about the metrics, more about the fielding percentages. Billy, game-in and game-out, he wows people. That's a testament to the way he plays."
Duvall, 28, ranked high in advanced statistics. According to FanGraphs, he was first in the NL among left fielders with a 10.2 UZR and second with 16 DRS. Marte led the category with 19 DRS. Duvall ranked third with eight assists and committed eight errors. Marte led left fielders with 17 assists, while making four errors.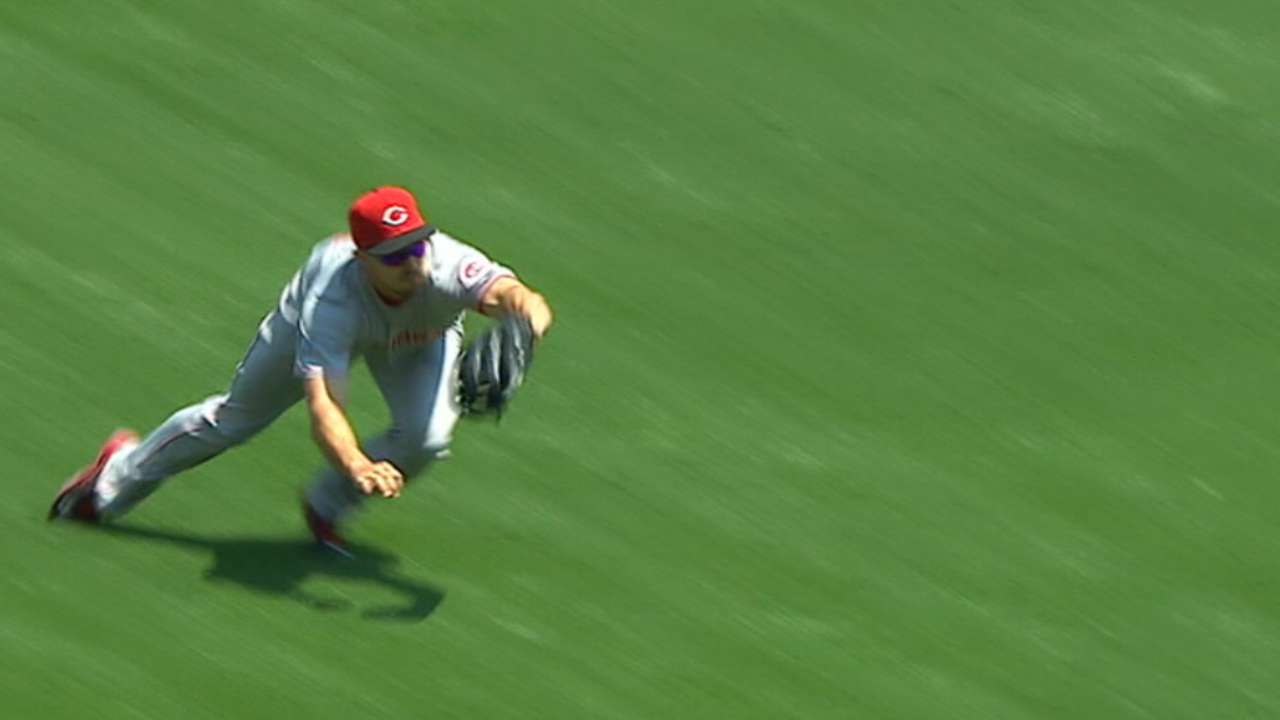 "It's a credit to his work ethic the last couple of years that he hadn't played a lot at that position," Williams said of Duvall. "We wanted to get him in the lineup, and that was the spot. For a guy to take the initiative like he did and turn himself into a Gold Glove finalist at a position he is relatively new to just shows you what kind of work ethic Adam Duvall has."
Both Hamilton and Duvall actually had relative inexperience at their positions. Hamilton was drafted as a shortstop in 2009 but because of his speed, was moved to center field in the Minors before 2013. That was the year of his big league debut. Duvall was a corner infielder for the Giants ahead of his July 2015 trade to the Reds. This season was his first full year playing left field.
Mark Sheldon has covered the Reds for MLB.com since 2006, and previously covered the Twins from 2001-05. Follow him on Twitter @m_sheldon and Facebook and listen to his podcast. This story was not subject to the approval of Major League Baseball or its clubs.