MLB.com Columnist
Richard Justice
Cards hope to be in mix with Cubs in 2017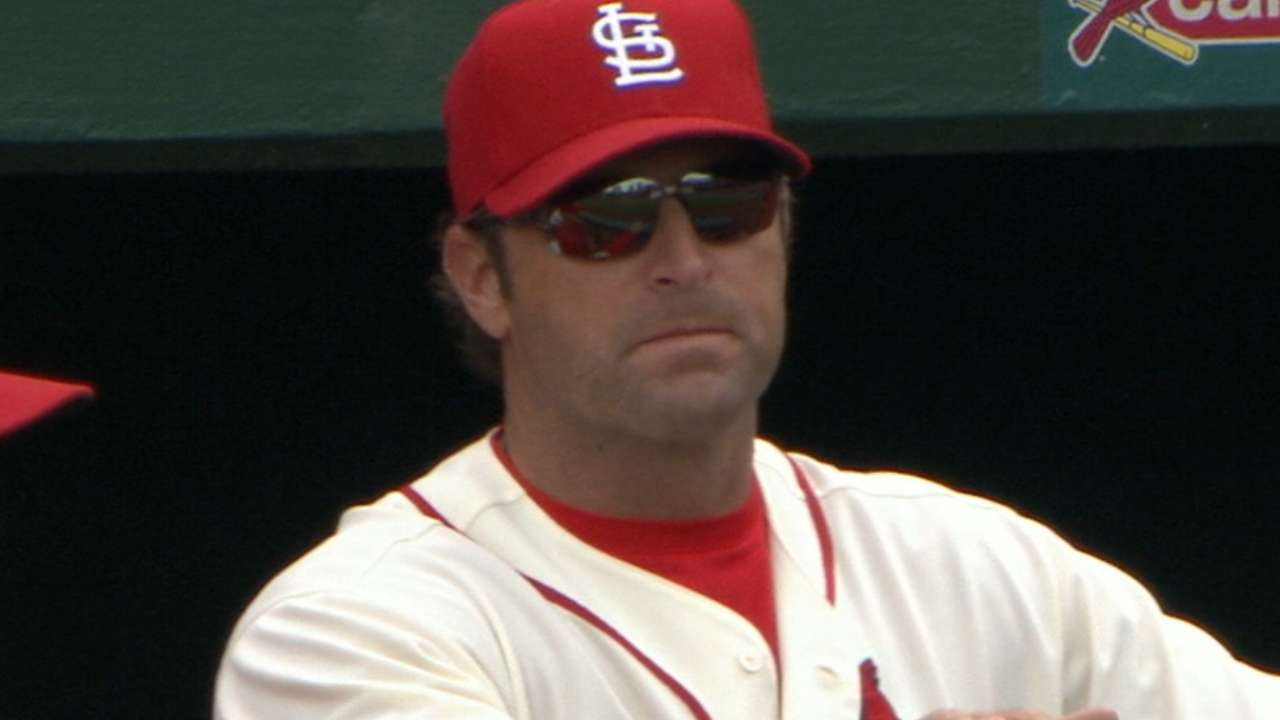 SCOTTSDALE, Ariz. -- Someone mentions that the Cardinals finishing behind the Cubs is, well, somehow different than finishing behind any other club.
For one thing, the Cardinals haven't had a lot of experience watching their No. 1 rival hold a World Series trophy.
Cue the view from the other side.
"I believe it was 108 years," Cardinals general manager John Mozeliak said. "I'm only 47."
Mic drop.
Kidding aside, this is a sobering offseason for the Cardinals. Until this season, the Cardinals were the only National League Central team to win a World Series since MLB expanded to three divisions in both the NL and AL in 1994.
In 2016, the Cubs finished 17 1/2 games in front of the Cardinals in the division and celebrated with champagne showers and a championship parade.
Meanwhile, the Cardinals missed the postseason for just the fifth time in 16 seasons. That part of the deal isn't just about the Cubs.
This offseason begins with the Cardinals chasing another club instead of their usual position of being chased.
But it goes deeper than that.
• Cards prioritizing CF | Eyeing upgrades
"There's been other times in my career where we've had a team finish ahead of us," Mozeliak said. "Clearly what the Cubs were able to do this year, though, was really go start to finish. That's hard to do. No doubt a very impressive run. For us, at some level, it's trying to stay within ourselves, that we don't start doing something irrational because of the chase. But I also don't want that to appear we're going to be complacent about this. If there is a way to improve, we need to do that."
Mozeliak has a lengthy offseason to-do list, beginning with finding a center fielder and upgrading his team's defense. But this season has led to an examination of how the Cardinals could strengthen themselves organizationally.
"I think a lot has always been talked about 'The Cardinal Way' or what [legendary instructor] George Kissell brought," Mozeliak said. "I just feel over the last couple of years we've maybe drifted away from that. It just gives us an opportunity to refocus on that. This year began that wakeup call."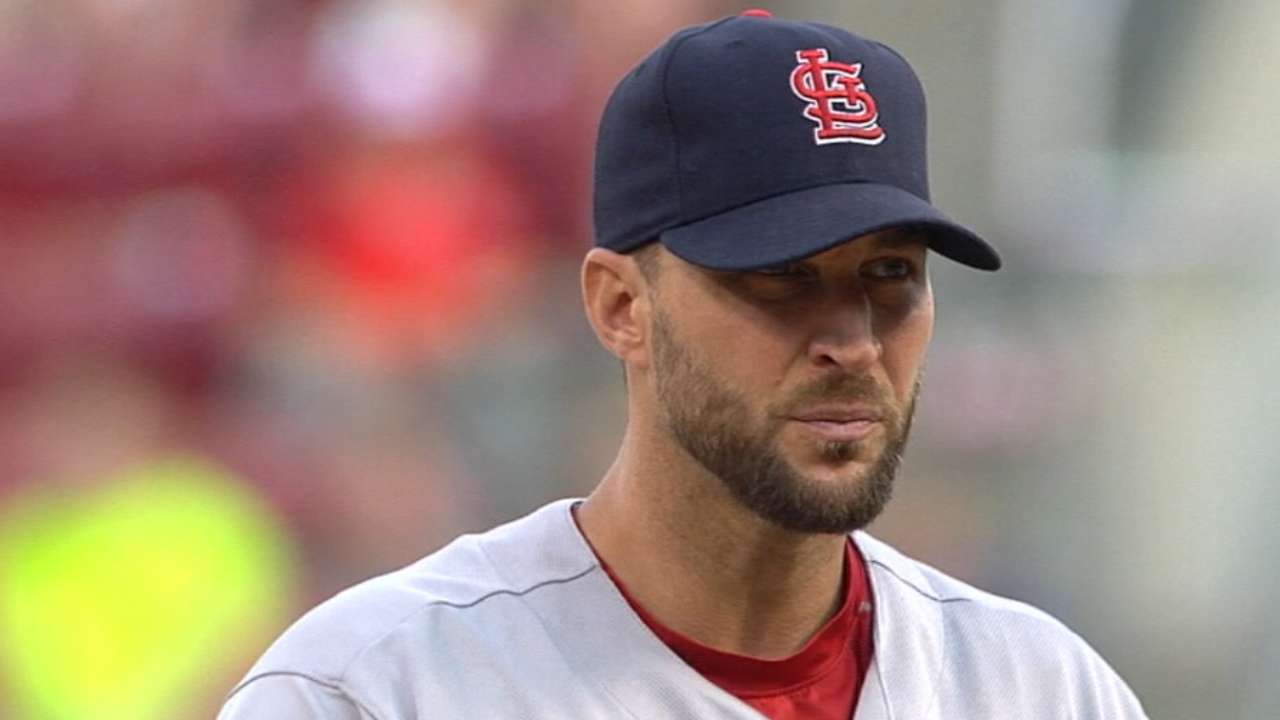 This change will not mean an organizational overhaul. Instead, it will mean a greater emphasis on fundamentals and on playing the game a certain way.
"From a fundamentals standpoint, it's not going to be that hard," Mozeliak said. "How we go about spending our time and energy on that is something I think we can do.
"We've always been an organization that's been more about bottom-to-top approach, meaning get it right down below and it becomes an organic way of getting to the big leagues. I think we've lost a little bit of that, and we have to get back to that."
Mozeliak's concerns in those areas coincide with a desire to get better defensively and also more athletic and perhaps faster.
First, there could be more stability in the infield. Matt Carpenter will become the everyday first baseman, and Kolten Wong will begin Spring Training as the starter at second base.
"I think he has a chance to be a Gold Glove-caliber second baseman," Mozeliak said. "I think a lot of times things that bog him down are the offensive struggles, but I still think he can be an exciting bat and exciting everyday player."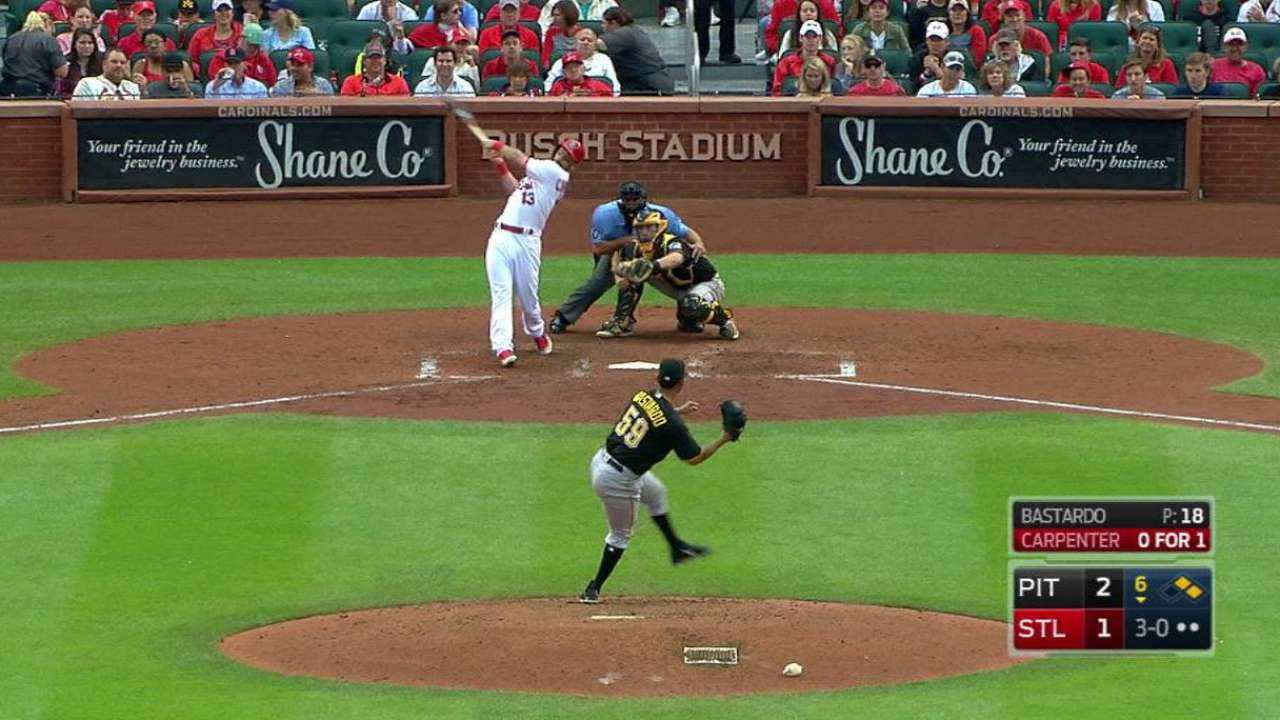 Shortstop Aledmys Diaz hit .300 and made the NL All-Star team in his rookie season, but he struggled defensively at times.
"I think it's going to require a strategy to allow him to improve," Mozeliak said. "If he does that, we can have maybe an average-to-plus-defender at short that has an impact bat. We'd like to see that happen. Our responsibility is to understand, 'What if that doesn't happen?'
"If you're thinking about sustained success, how do you deal with something that doesn't go as you hoped or as you planned? Being able to adjust on the fly. It's creating enough depth to give us protection there. I'm pretty excited about Diaz. I'm definitely high on him. I think he can be a talent. But we've got to make sure we're protected."
Mozeliak is convinced that Adam Wainwright will have a healthy, productive season and that Lance Lynn will have a successful return from Tommy John surgery. And then there are all those young arms -- Carlos Martinez and Alex Reyes and Luke Weaver.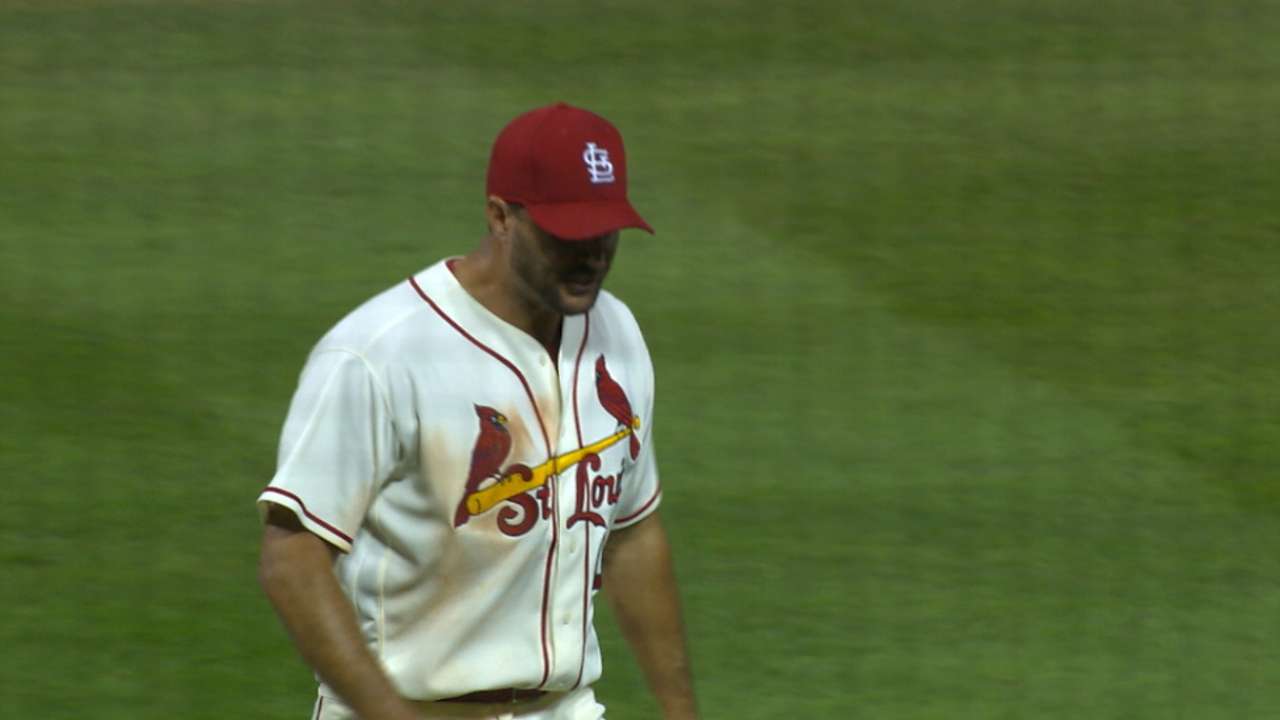 Mozeliak may explore an assortment of pitching options, but all in all, there's no reason to think the Cardinals won't be right back in the mix next season.
"This is an opportunity for us to inject a little bit different look for the Cardinals moving forward," Mozeliak said. "Now it's easy for me to sit here and talk to you guys about how well that sounds. We then have to be able to execute on that."
Richard Justice is a columnist for MLB.com. You can follow him on Twitter @richardjustice. This story was not subject to the approval of Major League Baseball or its clubs.