Inciarte wins Gold Glove in 1st year with Braves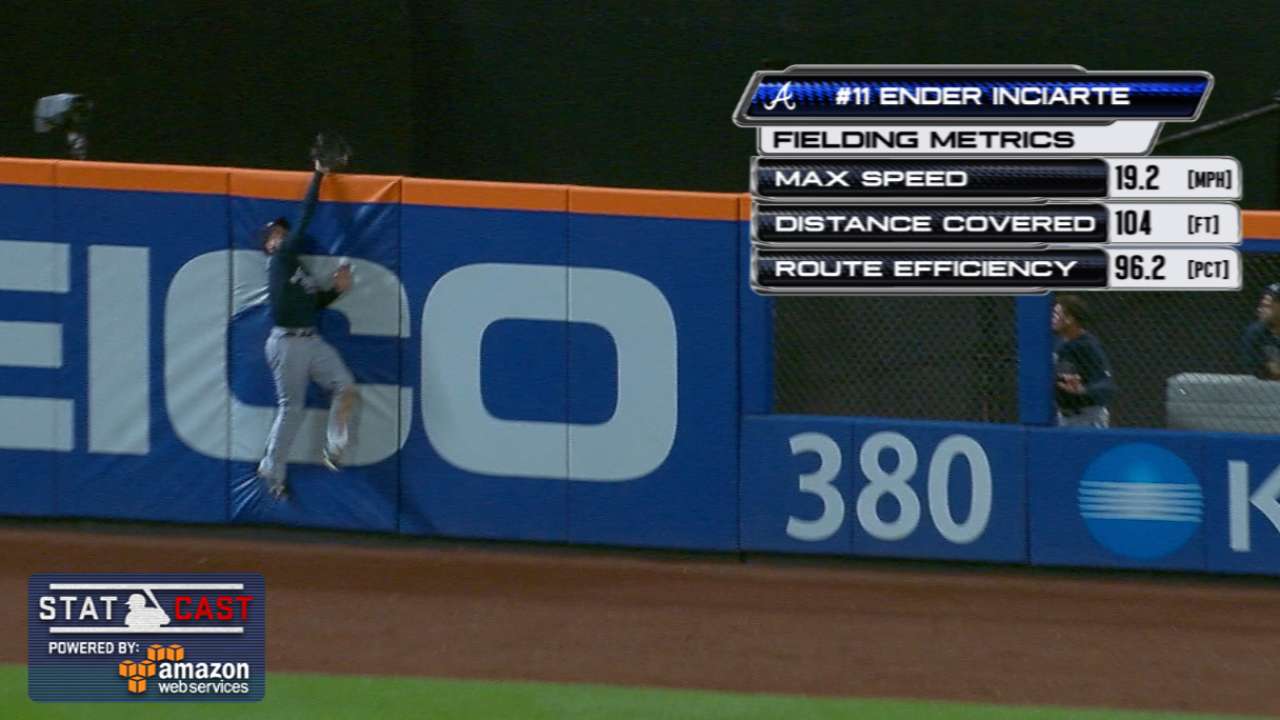 SCOTTSDALE, Ariz. -- Ender Inciarte has given the Braves a chance to once again lay claim to possessing the National League's best defensive center fielder.
After spending this season impressing the Braves with his arm, range and craftiness, Inciarte gained a well-deserved honor on Tuesday night when he was named the Rawlings Gold Glove Award winner for NL center fielders. This is his first Gold Glove and the first won by an Atlanta center fielder since Andruw Jones captured 10 straight from 1998-2007.
Inciarte grabbed the attention of the baseball world on Sept. 21 when he raced 104 feet and produced a 19.2 mph max speed according to Statcast™ before reaching over Citi Field's right-center-field wall to rob the Mets' Yoenis Cespedes of what would have been a walk-off home run. This "Game Ender" simply added to the significant defensive value provided by the 26-year-old outfielder, who finished ahead of Cincinnati's Billy Hamilton and Philadelphia's Odubel Herrera in the Gold Glove balloting for NL center fielders.
• Vote for Best Defensive Player in MLB Esurance Awards
"Ender made some magical plays out there," Braves general manager John Coppolella said. "That play in New York really stands out because it won the game for us. But he's done such a great job. He's really fun to watch with his instincts and tools. Whenever the ball is hit to center field, you feel like he's going to make a play on it."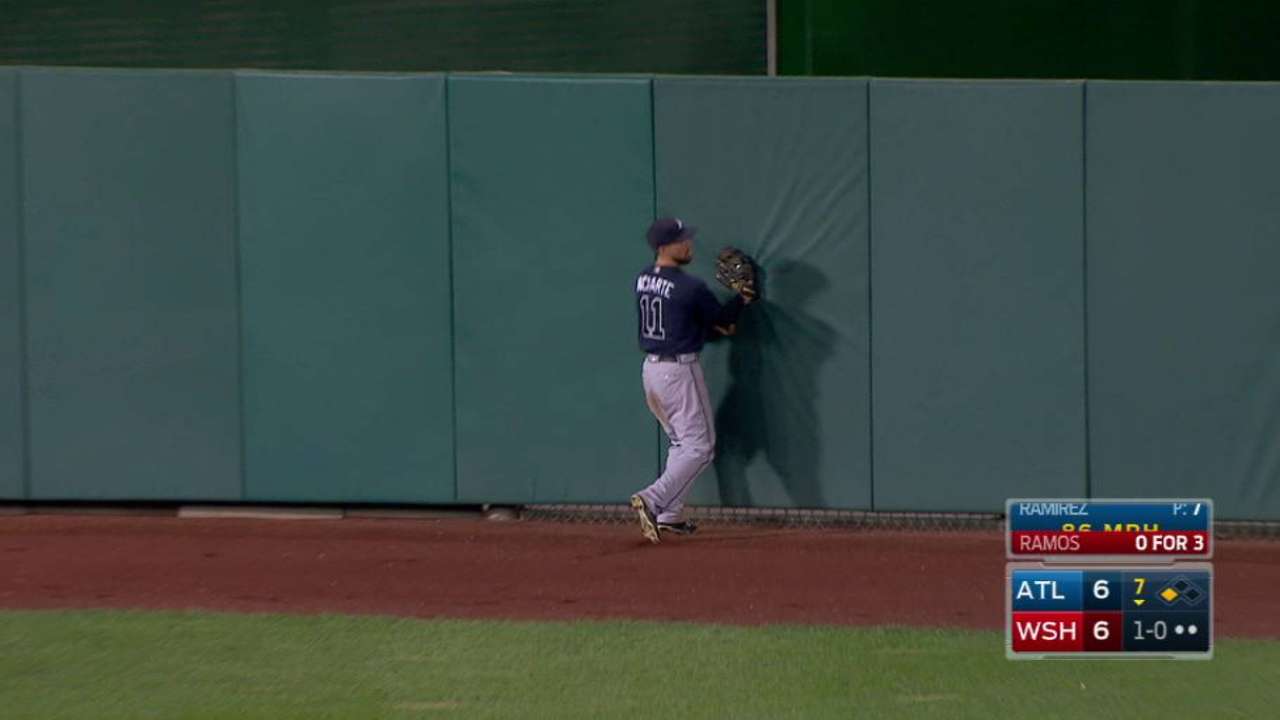 When the Braves acquired Inciarte as part of last year's blockbuster trade that sent Shelby Miller to the D-backs, they knew they were getting a talented outfielder who could capably man center field and serve as an effective leadoff hitter. But as the season progressed, they realized they might have received more than they had expected from both an offensive and defensive standpoint.
Using FanGraphs' model, Hamilton led NL center fielders (minimum 900 innings) with a 14.9 defensive WAR and Inciarte ranked second with a 13.4. Hamilton also held a slight edge over Inciarte in Ultimate Zone Rating (13.3 versus 11.6) and Defensive Runs Saved (15 versus 13).
But Inciarte's strong, accurate arm seemingly set himself apart from Hamilton and other NL center fielders. His 5.6 Fangraphs' ARM rating led all NL center fielders. St. Louis' Randal Grichuk ranked second with a 2.8 and Hamilton third with a 1.9.
"To be perfectly candid, I didn't have a lot of familiarity with Ender (before the trade)," Coppolella said. "I watched him on video and I saw him when he played (the Braves). But our scouts out west raved about him. You've got to give credit to the scouts because they really pushed for him. I was worried about whether he was an everyday pro center fielder and they said absolutely, this guy is a special player. He's just relatively unknown. He proved that and more, so credit to our scouts."
Mark Bowman has covered the Braves for MLB.com since 2001. This story was not subject to the approval of Major League Baseball or its clubs.