Marte captures NL Gold Glove Award
Left fielder honored for second straight season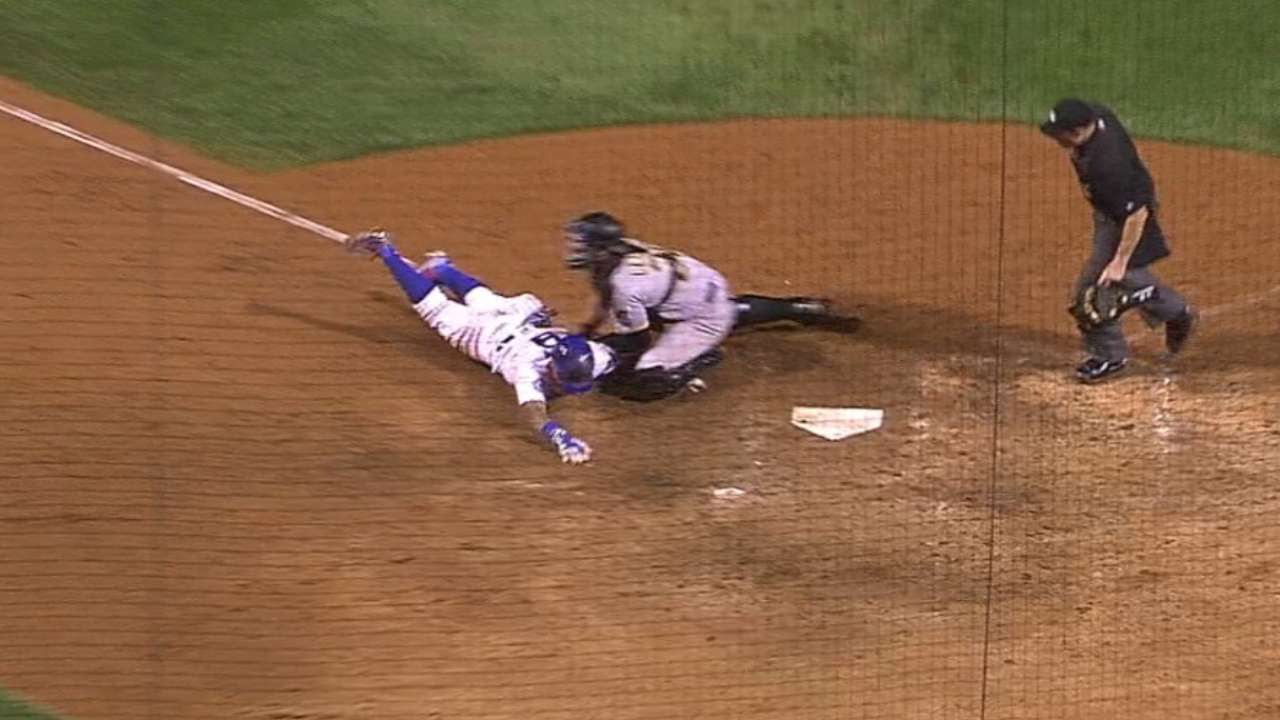 SCOTTSDALE, Ariz. -- Starling Marte's star-turn season ended with a familiar piece of hardware.
Marte received his second straight Rawlings Gold Glove Award on Tuesday night, once again recognized as the National League's top defensive left fielder.
• Vote for Best Defensive Player in MLB Awards
Marte beat out finalists Adam Duvall and Christian Yelich to receive his second career Gold Glove. He finished second this year among all NL outfielders with 17 Defensive Runs Saved, trailing only Cubs right fielder and fellow 2016 Gold Glove Award winner Jason Heyward (18), and ranked seventh with a 6.2 Ultimate Zone Rating.
The 28-year-old frequently put his premium speed and range on display in PNC Park's expansive left field, but his arm may have been his most valuable weapon.
Marte led the NL with 17 outfield assists, the most by a Pirates player since Dave Parker had 26 in 1977 -- and he did that despite playing only 129 games, as a lingering back injury cost him most of September. His 33 outfield assists over the last two seasons are the most by a Pittsburgh outfielder since Parker posted 38 from 1977-78.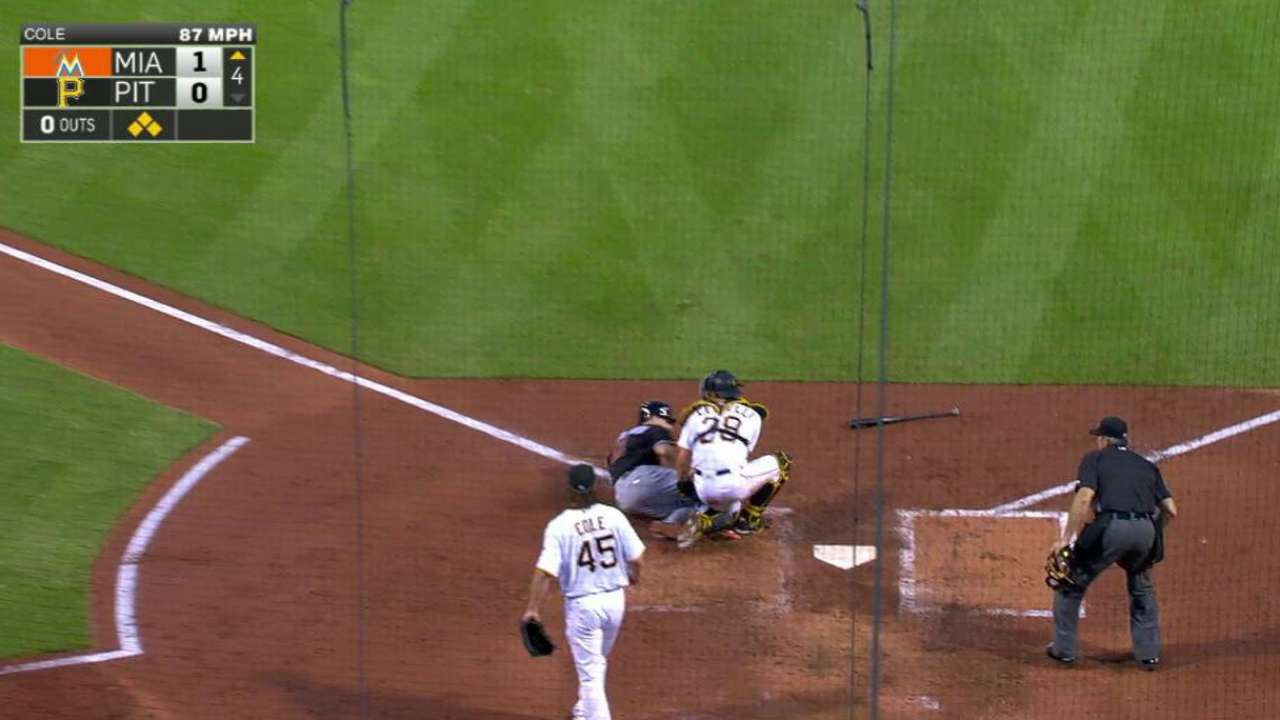 According to the Bill James Handbook, Marte led all Major League outfielders with 16 "baserunner kills," direct throws to a base to force out runners; the second-ranked left fielder, Ryan Braun, finished with nine.
Last month, Marte received his second straight Fielding Bible Award as the Majors' best defensive left fielder.
Marte easily led the Bucs in Wins Above Replacement this season, recording 4.9 WAR according to baseball-reference.com. Often overshadowed in Pittsburgh's outfield by former NL MVP Andrew McCutchen, Marte has worked to make himself a household name throughout the industry.
Marte batted .311/.362/.456 with nine homers, and he led the Bucs with 47 stolen bases. He was named to the All-Star team for the first time in his career, and perhaps it was appropriate that he entered the game to play center field for the NL.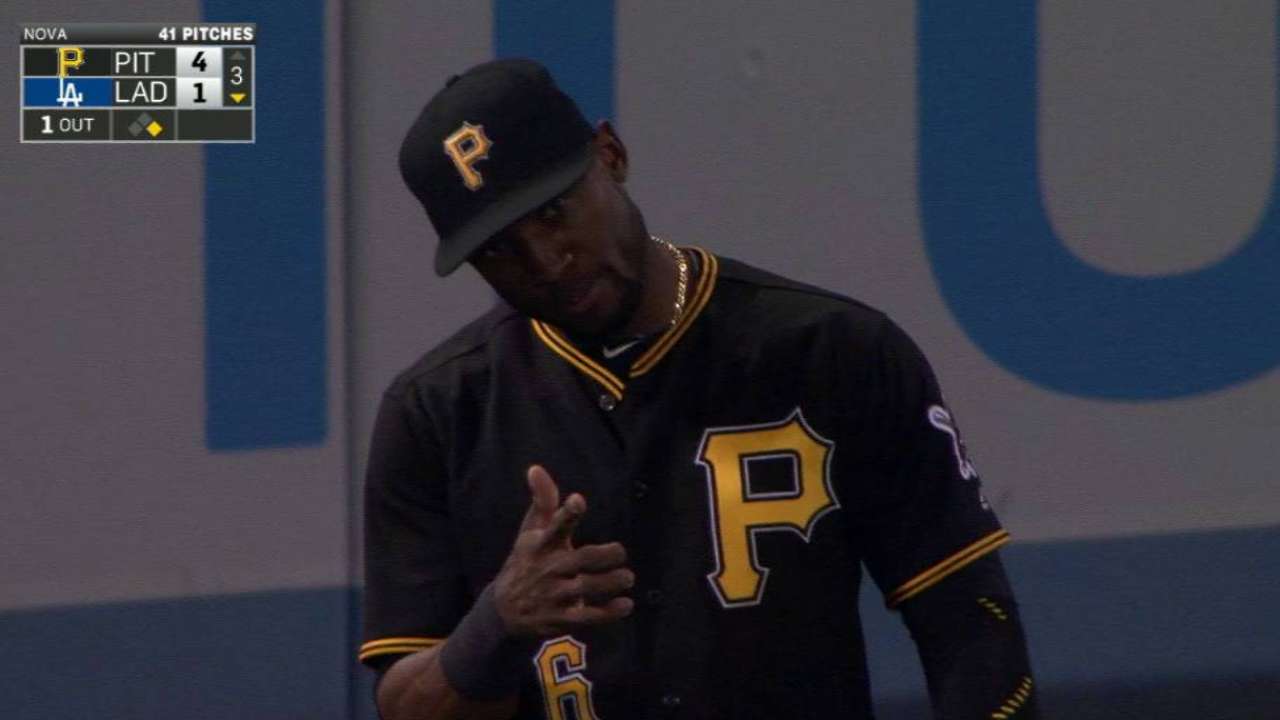 Given the spacious outfield in their home ballpark and their reliance on pitching and defense, the Bucs aimed to stock their outfield with at least two natural center fielders. Marte has satisfied that need, sparking some thought that it may be time for him to swap places with McCutchen and take over in center.
"That's absolutely a part of the calculus," Pirates general manager Neal Huntington said. "He's an above-average left fielder in a left field where we've talked about needing two center fielders. We essentially have two."
Marte will be manning the outfield in Pittsburgh for years to come, too. He is signed to a long-term extension with the Bucs that keeps him under contract through 2019, with club options for 2020 and '21.
At this rate, by the end of his time in Pittsburgh, Marte's trophy case could shine with even more gold.
Adam Berry has covered the Pirates for MLB.com since 2015. Follow him on Twitter and Facebook, read his blog and listen to his podcast. This story was not subject to the approval of Major League Baseball or its clubs.