Preview the 2016 Players Choice nominees
Winners announced Wednesday at 8 p.m. on MLB Network
Awards season continues on Wednesday with the Players Choice Awards, which will be announced at 8 p.m. ET on MLB Network.
The Players Choice Awards are the highest honors given out by the Major League Baseball Players Association, as the players themselves recognize their peers for excellence on and off the baseball diamond.
The candidates for the top honor, 2016 Player of the Year, are Astros second baseman Jose Altuve and Red Sox teammates Mookie Betts and David Ortiz.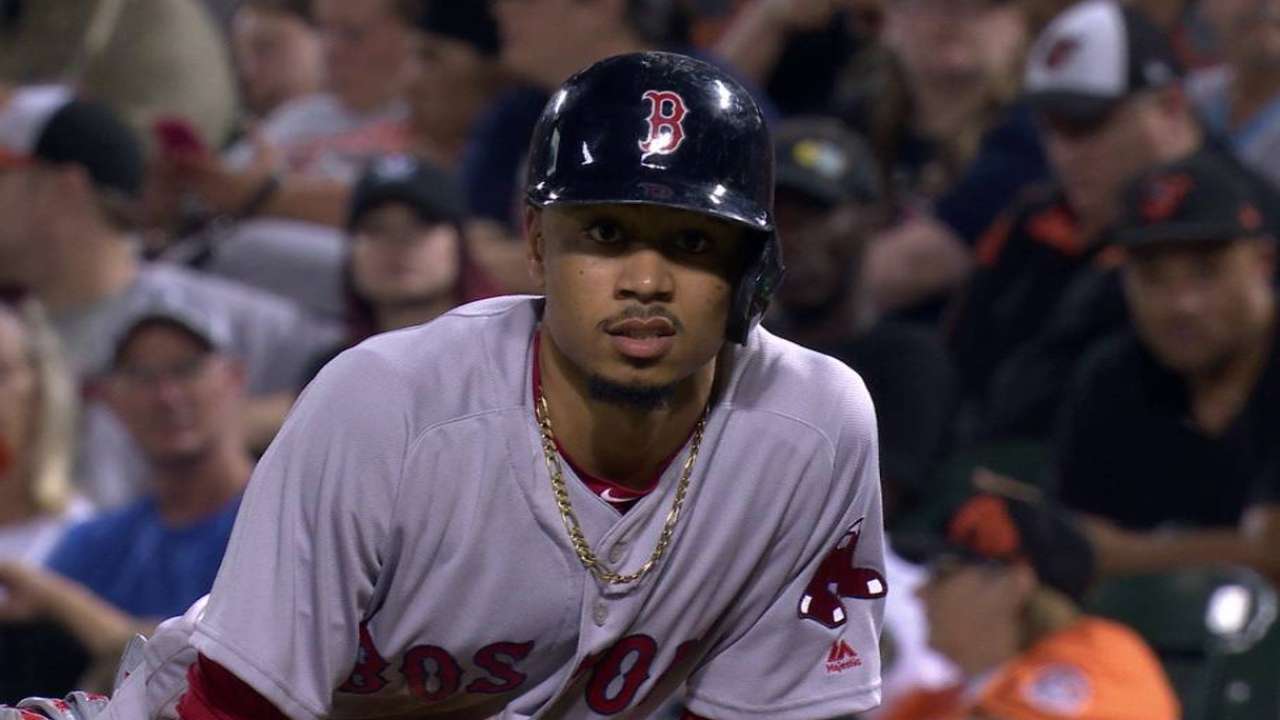 The finalists for the Marvin Miller Man of the Year Award, named in honor of the MLBPA's first executive director and given annually to the player who inspires others through his on-field performances and contributions to his community, are Mets outfielder Curtis Granderson, Cubs first baseman Anthony Rizzo and Dodgers third baseman Justin Turner.
There are eight additional categories honoring the outstanding player, pitcher, rookie and comeback player in the American and National Leagues.
Here's a breakdown of the rest of the 2016 finalists:
AMERICAN LEAGUE
Outstanding Player: Altuve (Astros); Betts (Red Sox); Mike Trout (Angels)
Outstanding Pitcher: Zach Britton (Orioles); Corey Kluber (Indians); Rick Porcello (Red Sox)
Outstanding Rookie: Michael Fulmer (Tigers); Tyler Naquin (Indians); Gary Sanchez (Yankees)
Comeback Player: Yu Darvish (Rangers); Ian Desmond (Rangers); Mark Trumbo (Orioles)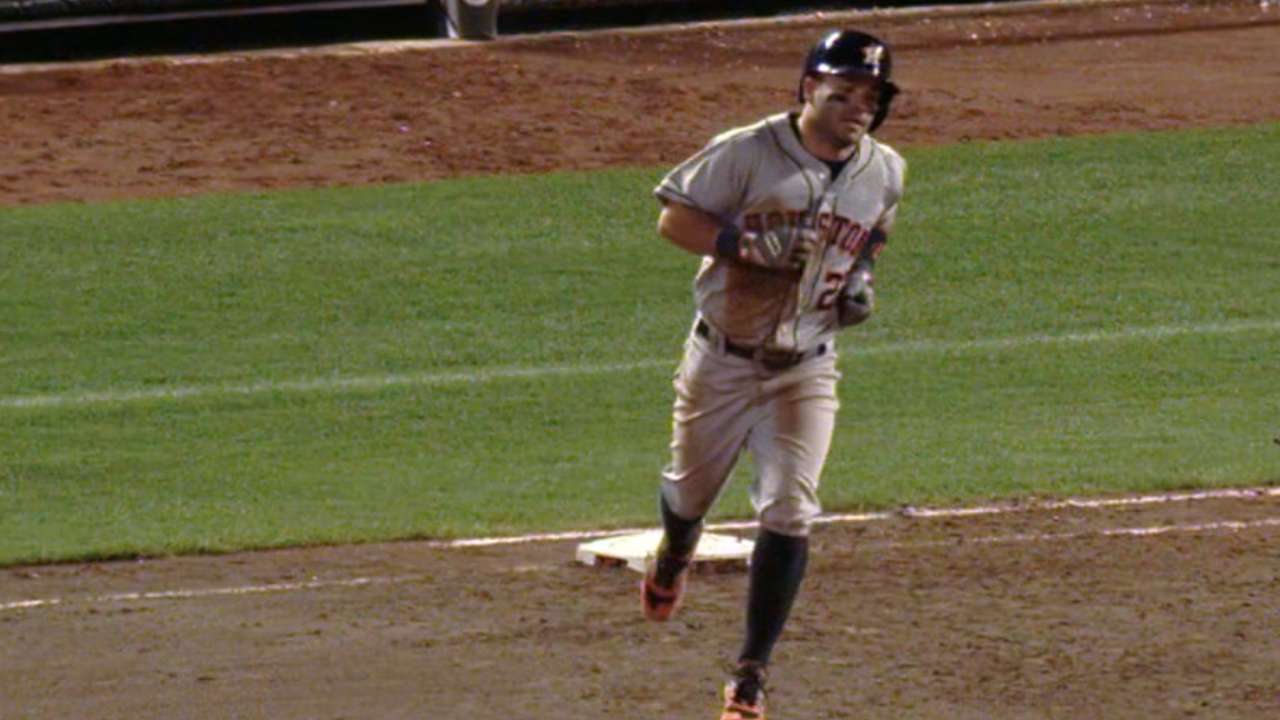 NATIONAL LEAGUE
Outstanding Player: Nolan Arenado (Rockies); Kris Bryant (Cubs); Daniel Murphy (Nationals)
Outstanding Pitcher: Kyle Hendricks (Cubs); Clayton Kershaw (Dodgers); Max Scherzer (Nationals)
Outstanding Rookie: Aledmys Diaz (Cardinals); Corey Seager (Dodgers); Trea Turner (Nationals)
Comeback Player: Jose Fernandez (Marlins); Rich Hill (Dodgers); Jean Segura (D-backs)
The Players Choice Awards program has been honoring baseball's best since 1992. Balloting for the 2016 Players Choice Awards was conducted in all MLB clubhouses on Sept. 20.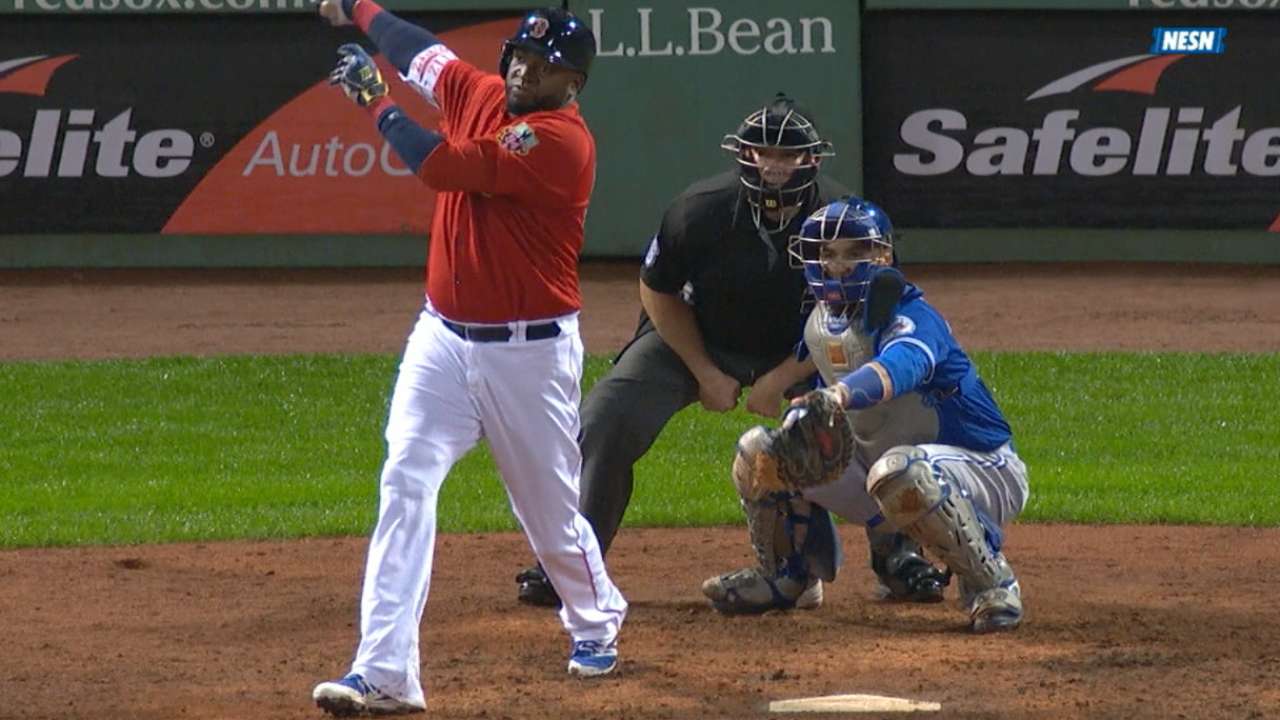 The Players Choice Awards benefit the Major League Baseball Players Trust, the charitable foundation created and maintained by the players themselves. Players Choice Awards winners in all categories will designate charities to receive grants totaling $260,000 from the Players Trust. The four AL and NL winners each receive $20,000 grants and the two Major League winners receive $50,000 grants each.
The Players Trust raises funds and awareness for issues affecting the needy and promotes community involvement. The trust has contributed more than $4 million to charities around the world with grants from Players Choice Awards winners.
Austin Laymance is a reporter for MLB.com. This story was not subject to the approval of Major League Baseball or its clubs.