Blue Jays remain focused on re-signing Edwin
GM Atkins: 'We hope we can make him a Blue Jay for an extended period'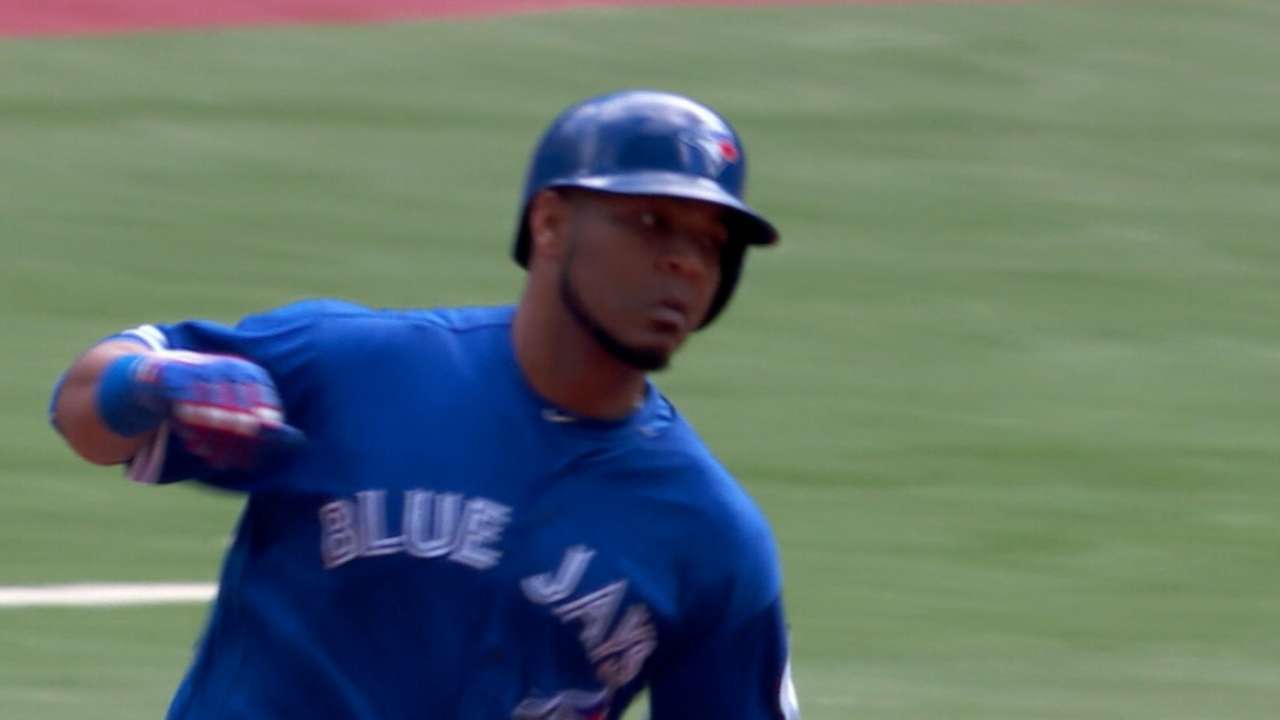 TORONTO -- The offseason Hot Stove is in full swing and the Blue Jays find themselves front and center with the uncertain futures of Edwin Encarnacion and Jose Bautista.
Free agency officially opened for business on Tuesday morning, and with the annual General Managers Meetings taking place in Scottsdale, Ariz., the rumor mill has gained some early momentum. Multiple reports suggest Toronto is making an aggressive attempt to re-sign Encarnacion, with talks taking place at the meetings.
Encarnacion and Bautista have both received one-year, $17.2 million qualifying offers from Toronto, but they are expected to decline. Teams that sign a player who received a qualifying offer must surrender their top unprotected pick in next year's Draft, while Toronto would receive a compensatory selection between the first and second rounds.
Blue Jays general manager Ross Atkins met with the media in Arizona on Tuesday afternoon and declined to get into specifics, but he did say that he would like to build a team around Encarnacion and didn't close the door on re-signing Bautista.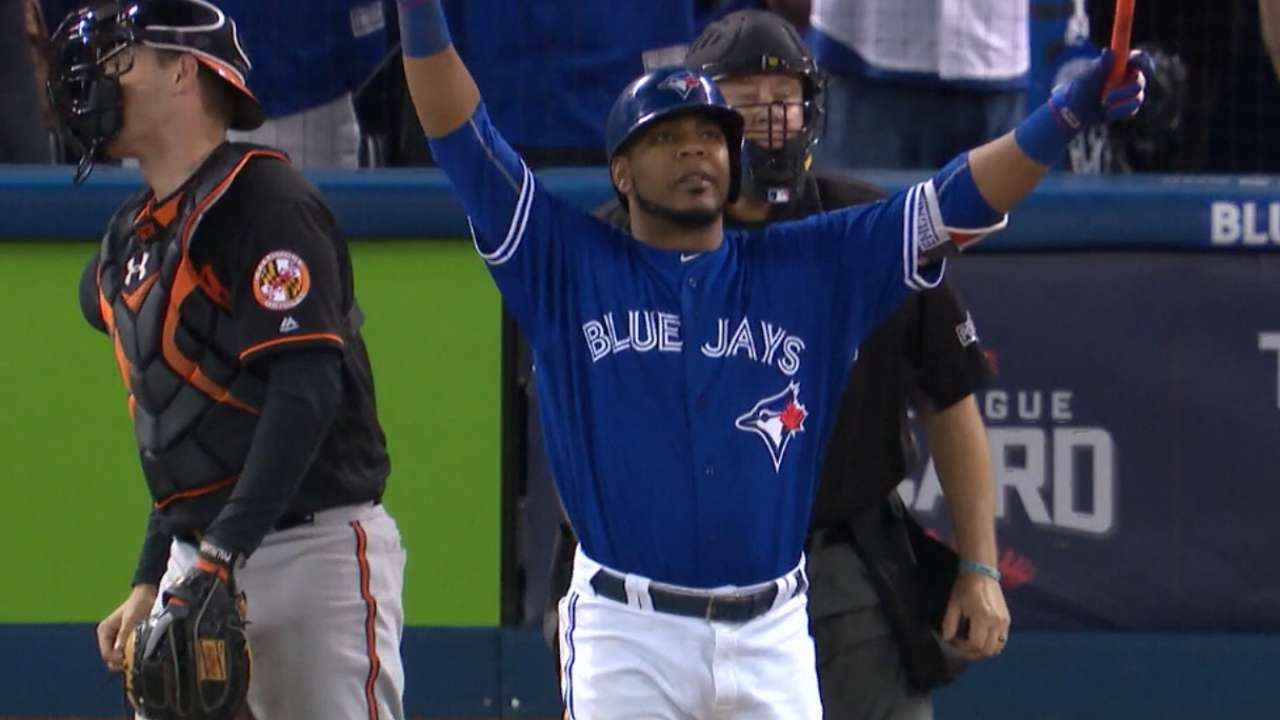 "It's the same as it's been since the day I got here," Atkins said when asked for an update on the Encarnacion negotiations. "The guy is a remarkable player, a remarkable human being. We are glad to have him for as long as we have. We hope we can make him a Blue Jay for an extended period."
It's not immediately clear whether the Blue Jays have made an official offer or intend to do so in the near future, but no matter what happens, Encarnacion won't come cheap. On Monday, TSN reported Encarnacion was seeking a five-year deal worth $125 million, and he figures to get at least four years and more than $20 million annually on the open market.
For his part, Encarnacion has expressed a desire to return, but there are plenty of suitors who will be trying to change his mind. The Red Sox have long been a rumored destination following the retirement of David Ortiz, and after a strong year by Encarnacion at first base, some National League teams should be expected to enter the mix as well.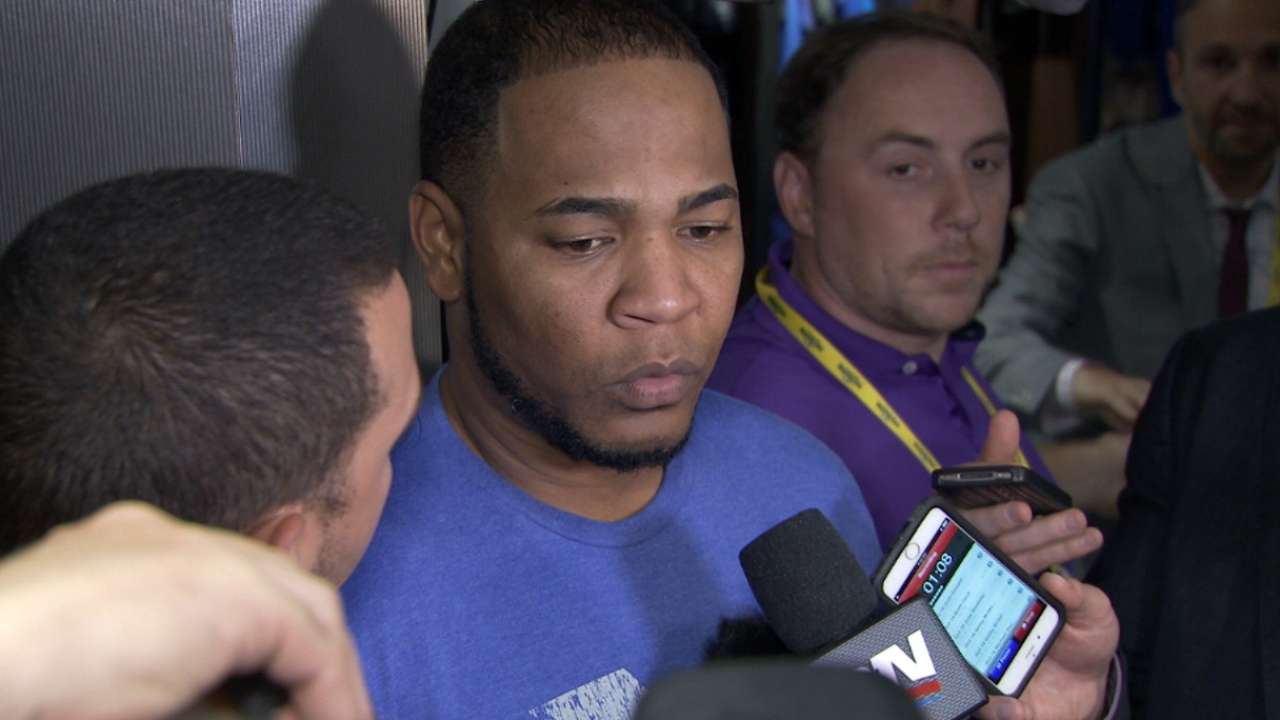 One thing is certain: Encarnacion is hitting the market at the right time. He's been one of the top sluggers in the game over the past five years and is coming off a season in which he hit 42 home runs with an American League-leading 127 RBIs. Encarnacion also showed he can stay on the field by appearing in all but two of Toronto's 162 games during his age-33 season.
Encarnacion and Bautista have until Monday to accept Toronto's qualifying offer. Encarnacion is a lock to decline, while Bautista is still expected to do the same in pursuit of a multiyear deal.
"In any negotiation and deal, the quicker you have clarity, the sooner you can determine your other options," Atkins said. "We need to build the best team with Edwin, around him, with Jose -- if we have him here -- around him. With [pitcher] Brett Cecil. The challenge becomes knowing whether those pieces are going to be around or not. Offers often times come on and off tables."
The Blue Jays have approximately $110 million committed to nine players next season, and that number could rise another $5 million through arbitration. Their 2016 payroll was over $140 million.
Even if the Blue Jays found a way to re-sign Encarnacion and Bautista, they would still need to add a starting left fielder, a backup catcher, a designated hitter or another corner outfielder and overhaul the bullpen, which currently has only closer Roberto Osuna and right-hander Jason Grilli with guaranteed jobs. The only way the Blue Jays could do all of that is if the payroll goes up, and while that's expected, the percentage is still unknown.
"Every interaction we have had with them we felt like we had more than ample resources to continue to make our team better," Atkins said of ownership group Rogers Communications. "Feel great about their support, feel great about their understanding that we have got to get better every day."
Gregor Chisholm has covered the Blue Jays for MLB.com since 2011. Follow him on Twitter @gregorMLB and Facebook, and listen to his podcast. This story was not subject to the approval of Major League Baseball or its clubs.