Rangers wait on Desmond to start Meetings
Gomez may also be an option as club looks for OF help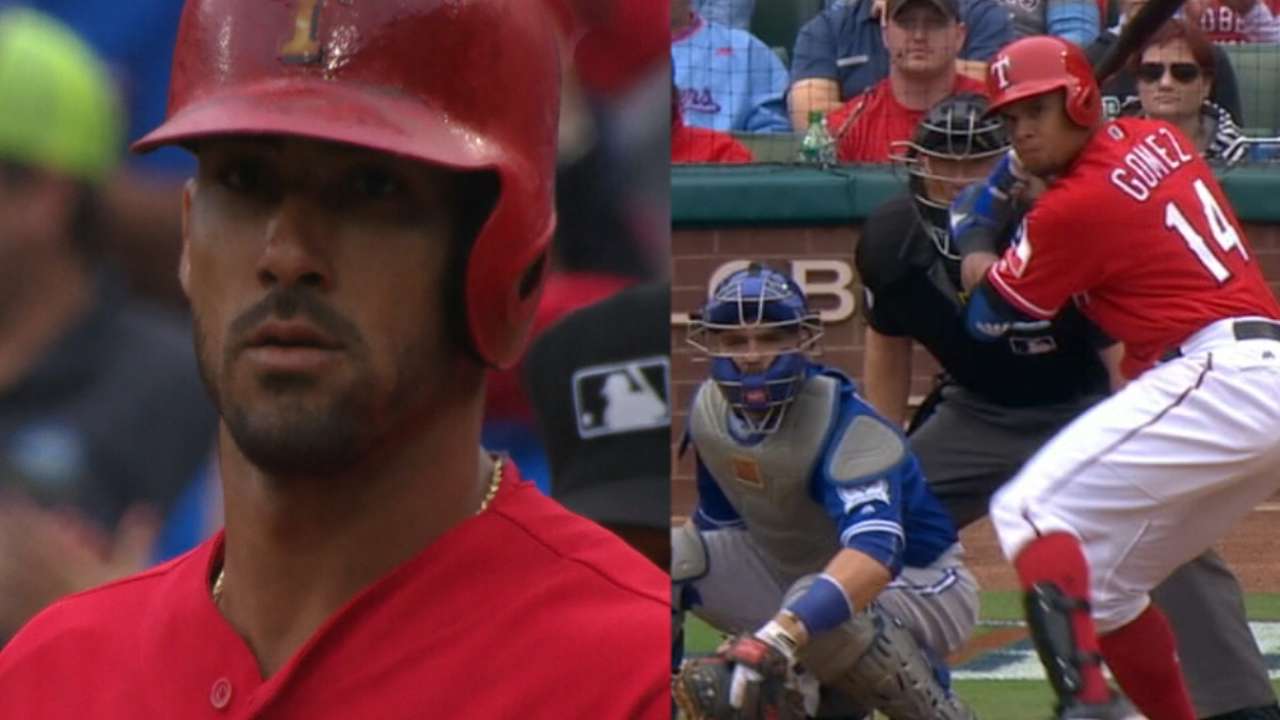 ARLINGTON -- Center field is a priority for the Rangers this offseason. The next step is to see if Ian Desmond accepts a $17.2 million qualifying offer.
Texas extended the qualifying offer on Monday and Desmond has until 4 p.m. CT on Nov. 14 to decide if he accepts it. If so, he becomes a signed player for 2017.
The Rangers know there is a high probability Desmond won't accept, as he instead could seek a multi-year deal through the free-agent market. The club's willingness to extend the offer is a tangible sign it wants to bring him back.
"I don't know if it's something that is going to happen quickly," Rangers general manager Jon Daniels said on Tuesday at the GM Meetings in Scottsdale, Ariz. "He's got a lot of options and we're looking at ours. We'll see what happens."
Desmond did not accept a qualifying offer last winter from the Nationals when he was a free agent. He ended up signing with the Rangers in Spring Training after agreeing to switch from shortstop to the outfield.
Desmond, 31, is in a much better situation this season. After making the switch to the outfield, he hit .285 with 107 runs scored, 22 home runs, 86 RBIs and 21 stolen bases for the Rangers. He had a .335 on-base percentage and a .446 slugging percentage.
Desmond was the Nationals' shortstop in 2015 and entered the free-agent market after hitting .233 with 69 runs scored, 19 home runs, 62 RBIs and 13 stolen bases. He had a .290 on-base percentage and a .384 slugging percentage, but he found there wasn't much demand for his services as a shortstop.
There appears to be considerable demand for outfield help and Desmond's versatility can only be an asset in the free-agent market.
"I think it's a benefit to him," Daniels said. "If you only play one position, you only fill teams' needs that only have that spot open. If you play five spots then you appeal to everybody."
Carlos Gomez is another consideration for the Rangers. Gomez resurrected his market value with Texas after being released by the Astros. Gomez played in 33 games for the Rangers after being purchased from the Minors on Aug. 25 -- hitting .284 with eight home runs, 24 RBIs and a .543 slugging percentage in 33 games. For the Astros, Gomez hit .210 with five home runs, 29 RBIs and a .322 slugging percentage in 85 games.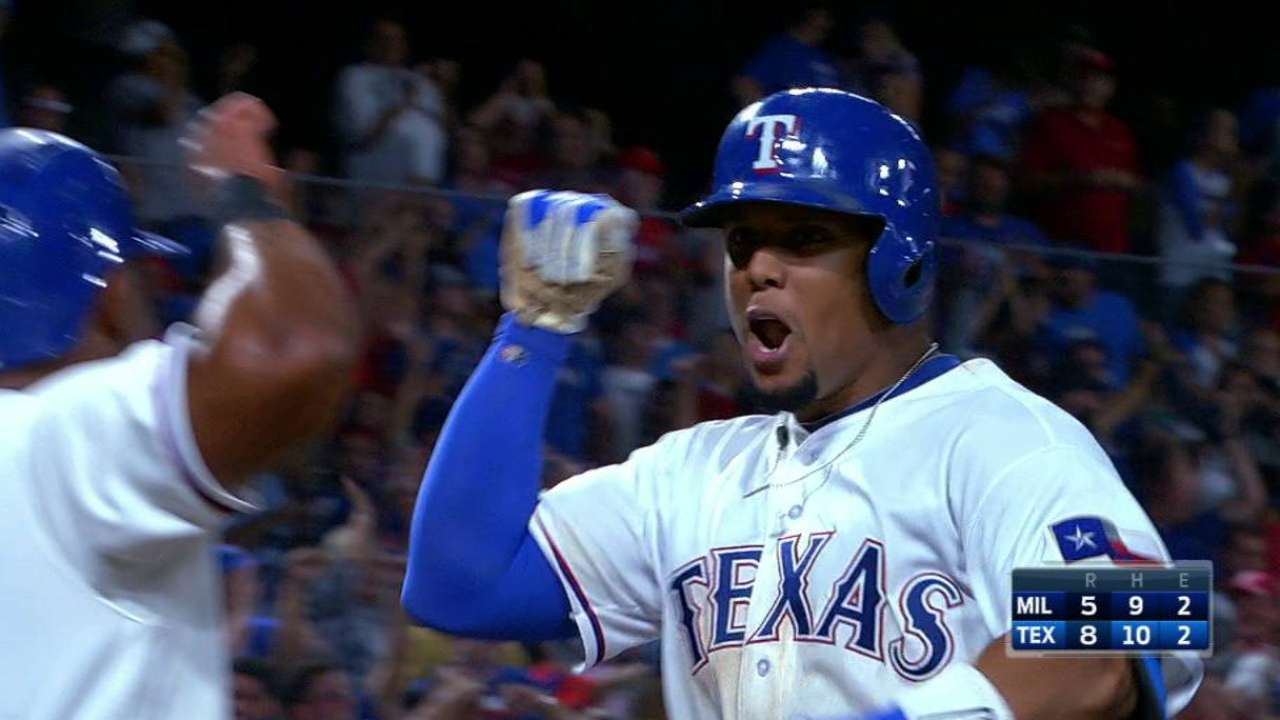 "The door hasn't been closed on either side with any of our free agents," Daniels said. "There's an openness across the board. We want to get a lay of the land on certain things before we move forward."
The Rangers still have Delino DeShields on their 40-man roster. He was their Opening Day center fielder this season after hitting .261 with a .344 on-base percentage, 83 runs scored and 25 stolen bases in 2015. But DeShields got off to a slow start in 2016 and ended up losing his job in May when the emergence of rookie outfielder Nomar Mazara allowed the Rangers to move Desmond from left field to center.
DeShields is an option, but clearly the Rangers are looking at all alternatives. Dexter Fowler is another true center fielder on the free-agent market. Yoenis Cespedes has also played there and he is considered by many to be the top free agent on the market regardless of position.
"It's an area we want to address," Daniels said. "How we do it whether it's internal, free agent, a trade, we're going to look at all those options, but it's so early in the process to say which way it's going to go. We haven't had a lot of dialogue with agents yet, but we will."
T.R. Sullivan has covered the Rangers since 1989, and for MLB.com since 2006. Follow him on Twitter @Sullivan_Ranger and listen to his podcast. This story was not subject to the approval of Major League Baseball or its clubs.