KC hasn't closed door on Hochevar, Volquez
Moore doesn't rule out re-signing free-agent right-handers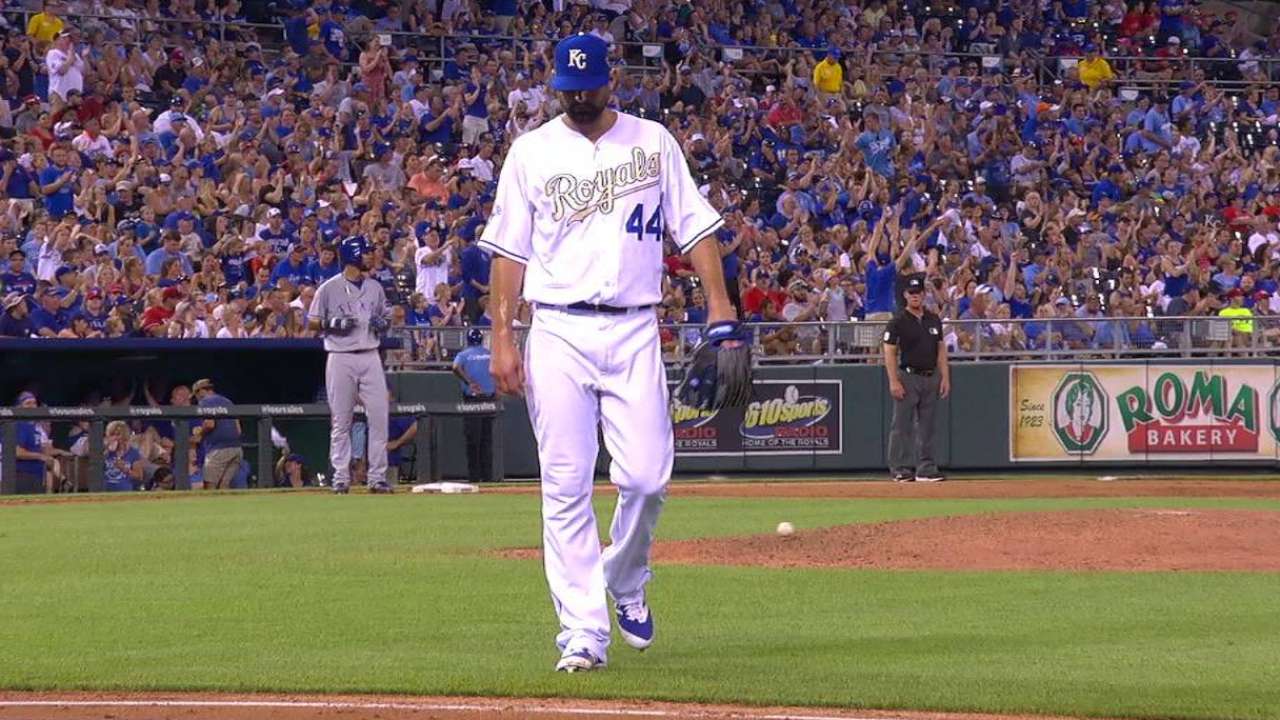 SCOTTSDALE, Ariz. -- Not so fast on the Royals parting ways with free-agent right-handers Luke Hochevar and Edinson Volquez.
Royals general manager Dayton Moore said Tuesday from the General Managers Meetings that he hasn't closed the book on either pitcher.
Hochevar, 33, the first overall Draft pick by the Royals in 2006, became a valuable part of the Royals' bullpen beginning in 2013. A converted starter, Hochevar went 5-2 with a 1.92 ERA that year.
Hochevar underwent Tommy John surgery prior to the 2014 season, but bounced back in 2015 with a 3.73 ERA. Last season he posted a 3.86 ERA out of the bullpen.
Complicating matters, though, is that Hochevar's season was cut short when it was revealed he needed thoracic outlet syndrome surgery in August. Hochevar is expected to be ready for Spring Training.
But the Royals still have interest in re-signing Hochevar.
"Yeah, we do," Moore said. "Hoch's rehab, from all indications, is going fine. But it is a tricky procedure. Outcomes are a little unpredictable. We'll just have to wait and see."
Moore acknowledged that it's possible that whichever team signs Hochevar will have to do so with a leap of faith regarding his complete recovery.
The Royals last week declined their end of a $7 million mutual option with Hochevar and instead chose the $500,000 buyout.
Volquez, 33, rejected a $10 million mutual option with the Royals and will receive a $3 million buyout.
Volquez is coming off a disappointing season in which he went 10-11 with a 5.37 ERA.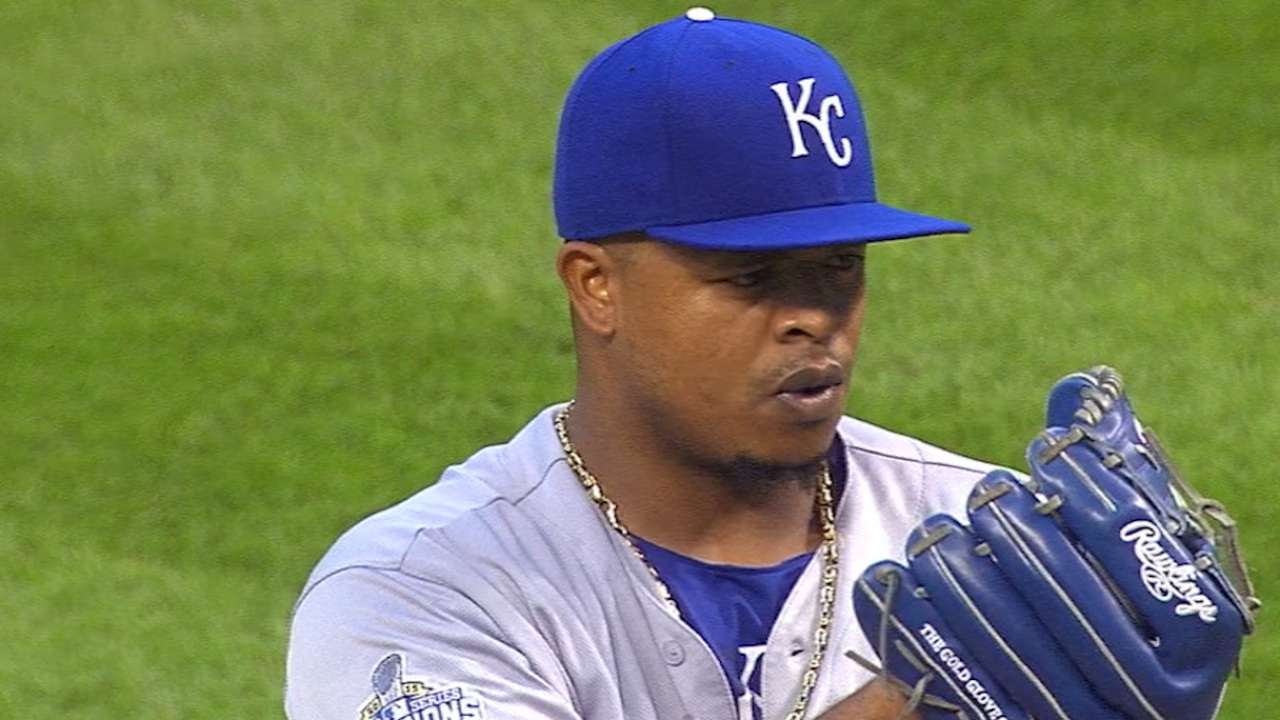 But Volquez was terrific in 2015 for the Royals, going 13-9 with a 3.55 ERA. He also posted a 3.00 ERA in two World Series starts that season, and started Game 5, the clincher for the Royals, despite learning of his father's death just a few days earlier.
"We'll see," Moore said of a Volquez return. "The offseason takes a lot of twists and turns. It's very fluid. I never like to close the book on players that we feel can still contribute at the Major League level. In our market, we have to be open to any player who is Major League caliber.
"That's why you continue to evaluate who is available. One day it can appear that something is not an option and the next day it can be an important addition to your team."
Jeffrey Flanagan has covered the Royals since 1991, and for MLB.com since 2015. Follow him on Twitter @FlannyMLB. This story was not subject to the approval of Major League Baseball or its clubs.