Royals have interest in bringing back Morales
Despite declining to extend qualifying offer, KC part of reported expanding market for DH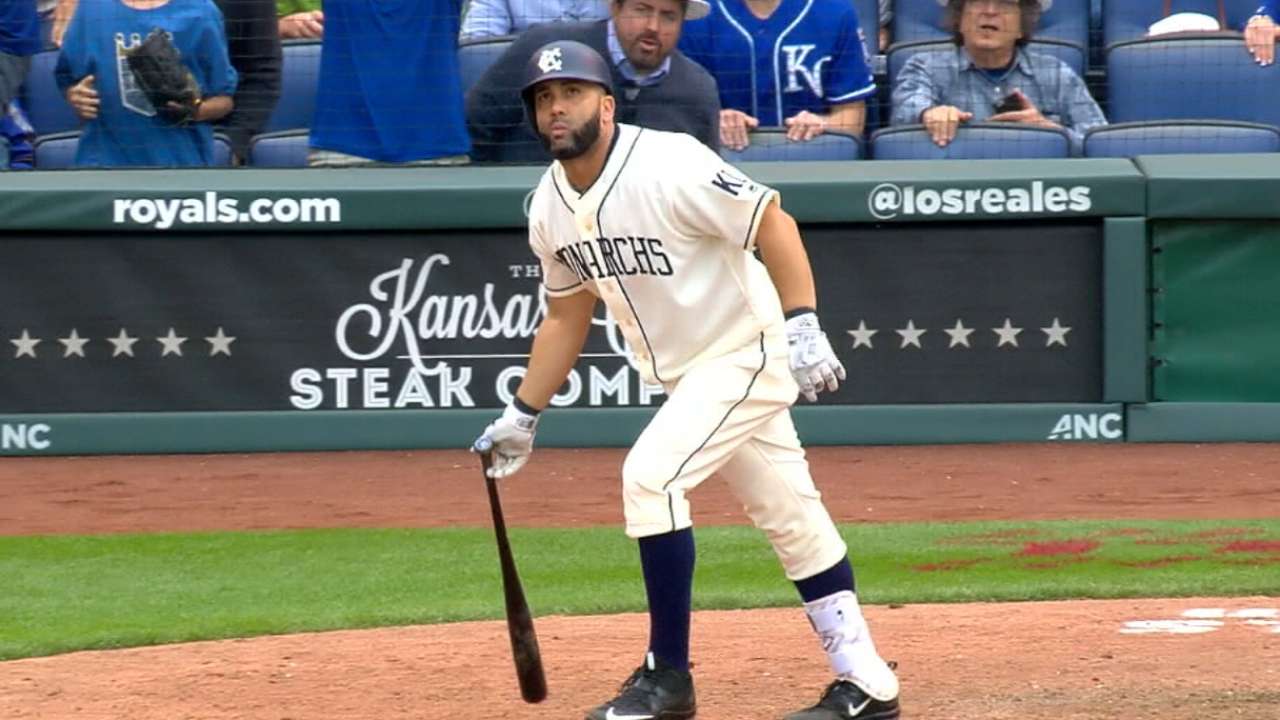 SCOTTSDALE, Ariz. -- The free-agent market for designated hitter Kendrys Morales appears to be expanding. And you can add to it his former team, the Royals.
Already, reports suggest that the Yankees have reached out to Morales' representatives. There is believed to be interest from the Blue Jays and Red Sox, as well, and there could be eventual interest from the Indians, Rangers or Astros.
The Royals declined to extend a one-year, $17.2 million qualifying offer Monday to Morales, who last week declined his side of a mutual option worth $11 million. He will receive a $1.5 million buyout.
But Royals general manager Dayton Moore said Tuesday that there still was some hope for a reunion between Morales and the Royals.
"Kendrys has been very productive for us over the last couple of years," Moore said. "We're going to see what happens and then evaluate the offseason. We realize he's a free agent at this point. He's fair game for all 30 teams.
"It's safe to say there's interest [on our part]."
Morales was a key offensive figure for the Royals after signing a two-year deal prior to 2015. He hit 52 home runs over that span with an .821 OPS.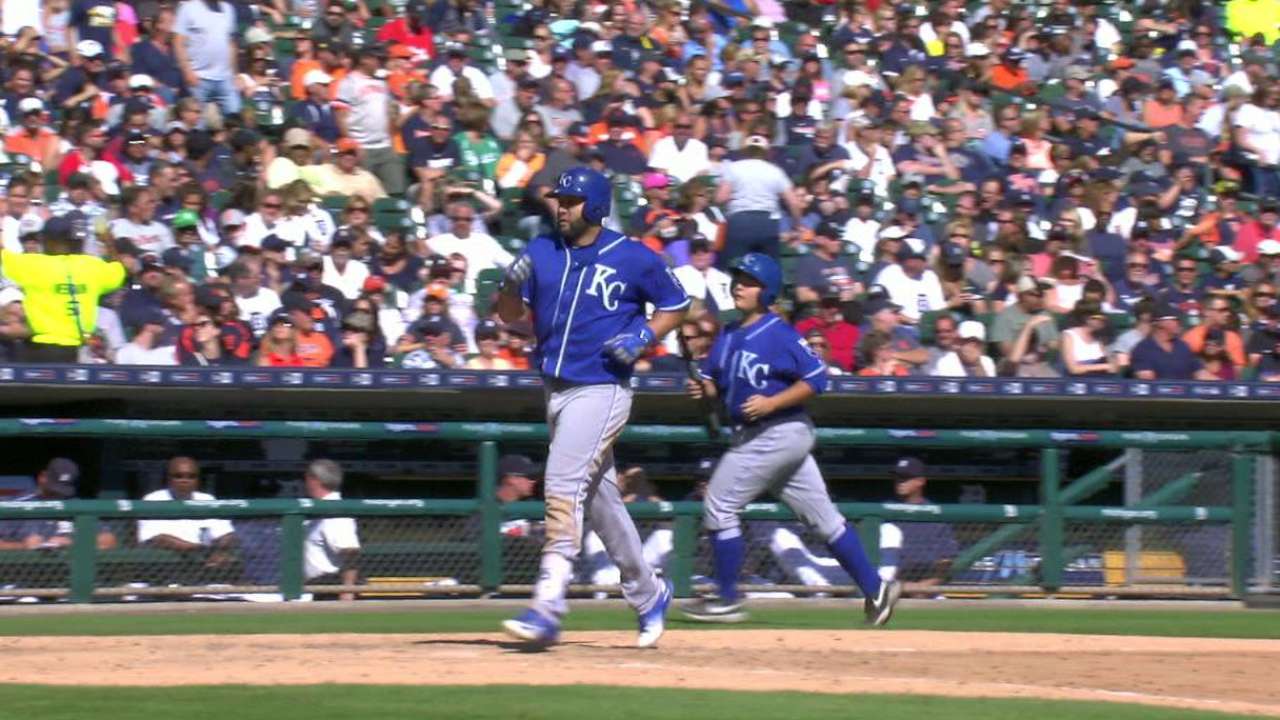 After a shaky start in 2016, Morales rebounded and finished with 30 homers and 93 RBIs.
"Kendrys was crucial for us," Moore said. "A switch-hitter, his leadership -- he's a highly productive player. We'll definitely have some ground to make up there if he's no longer with us."
If Morales asks for a deal in the $13-15 million-per-year range, as some industry sources believe he will, it could price the Royals out.
Moore's alternative plan at DH?
"You remember once Billy Butler departed to Oakland [after 2014], our goal was to kind of float that DH and utilize it as a way to provide some rest for our players," Moore said. "We went after Torii Hunter, and he signed with Minnesota. And we signed the next available bat in our minds, and that was Kendrys Morales."
The Royals will need a spot on the 25-man roster in 2017 for third basemen Cheslor Cuthbert, who is out of options. Mike Moustakas will return to his spot at third base, leaving Cuthbert to perhaps DH.
"Yes, and we're certainly more than open to using that DH spot to float and to rest players," Moore said.
Jeffrey Flanagan has covered the Royals since 1991, and for MLB.com since 2015. Follow him on Twitter @FlannyMLB. This story was not subject to the approval of Major League Baseball or its clubs.