Yanks reach out to Chapman about possible return
GM Cashman looking at closers available on free-agent market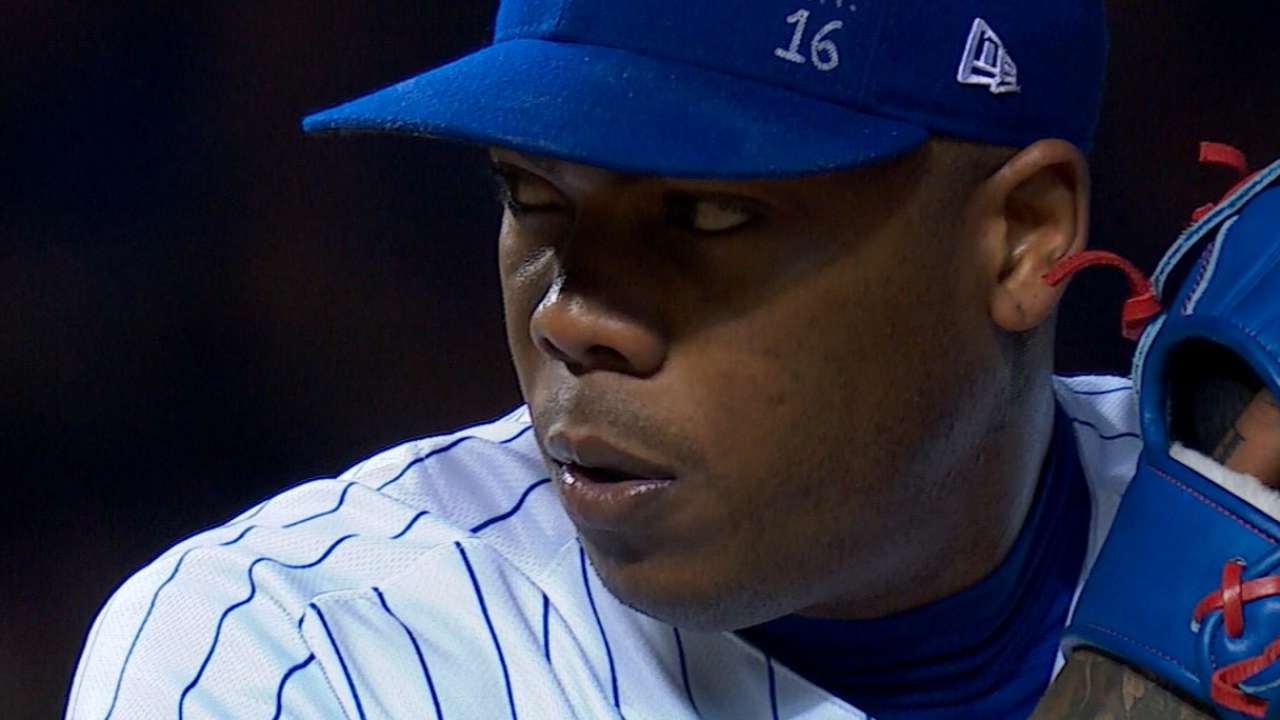 SCOTTSDALE, Ariz. -- Seeking to shore up the back end of the Yankees' bullpen, general manager Brian Cashman said on Tuesday at the General Managers Meetings that he had already reached out to the agents for Aroldis Chapman, who pitched for New York this past season before being traded to the Cubs in July, and Kenley Jansen.
Cashman added that he would soon do the same with Mark Melancon. All three closers are free agents and are expected to draw a lot of attention.
"It's not in my best interest to say where we are," Cashman said. "But have I talked them? Yes. This morning I was lying in bed and I reached out to an agent on the East Coast. So I'm doing it. I'm doing the best I can."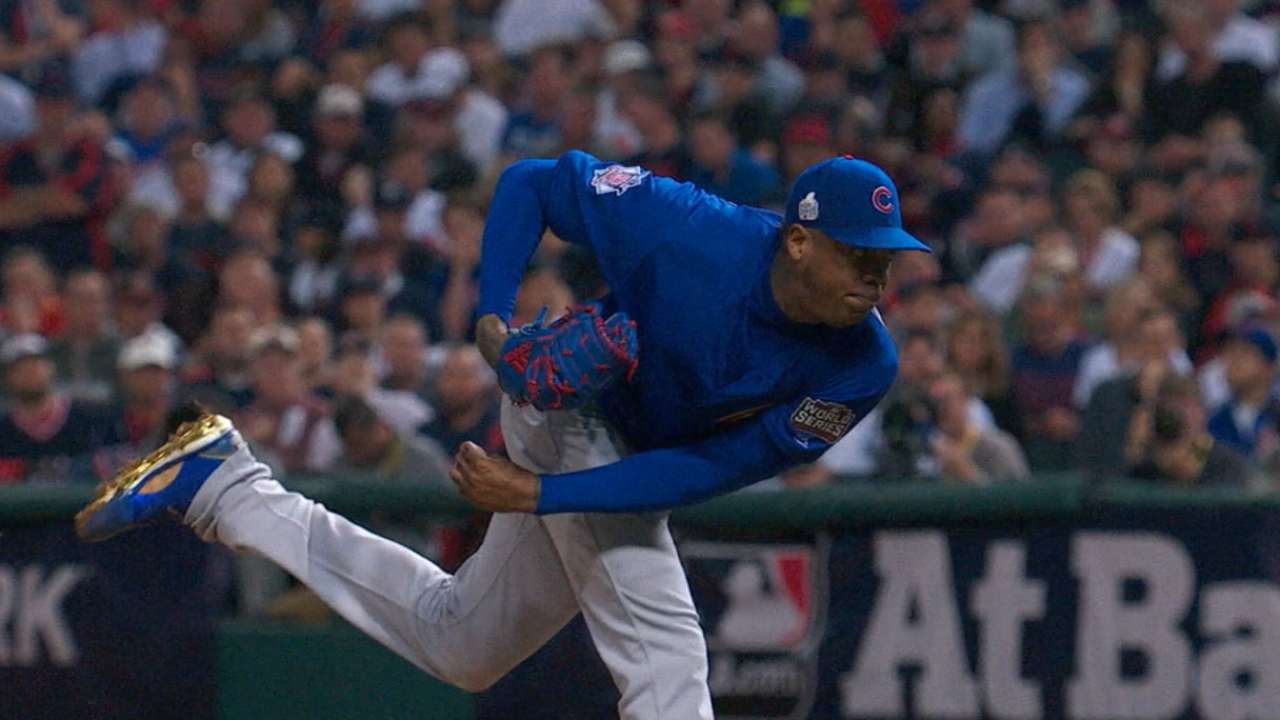 Cashman also said he has interest in free-agent starter Rich Hill, who appeared in 14 games out of the bullpen for the Yankees during the 2014 season. Other teams have reached out to Cashman about the availability of catcher Brian McCann, who has a full no-trade clause in his contract that extends through 2018 at $17 million per year with a $15 million option for 2019.
Cashman traded Chapman to the Cubs and Andrew Miller to the Indians in late July, handing the closer's role to hard-throwing right-hander Dellin Betances.
Betances had 12 saves and blew five other opportunities, going 0-2 with a 9.64 ERA over his final 11 appearances as he appeared to wear down. Overall, he worked 73 innings in 73 appearances, striking out 126 and walking 28. The Yankees wound up missing a Wild Card spot by five games.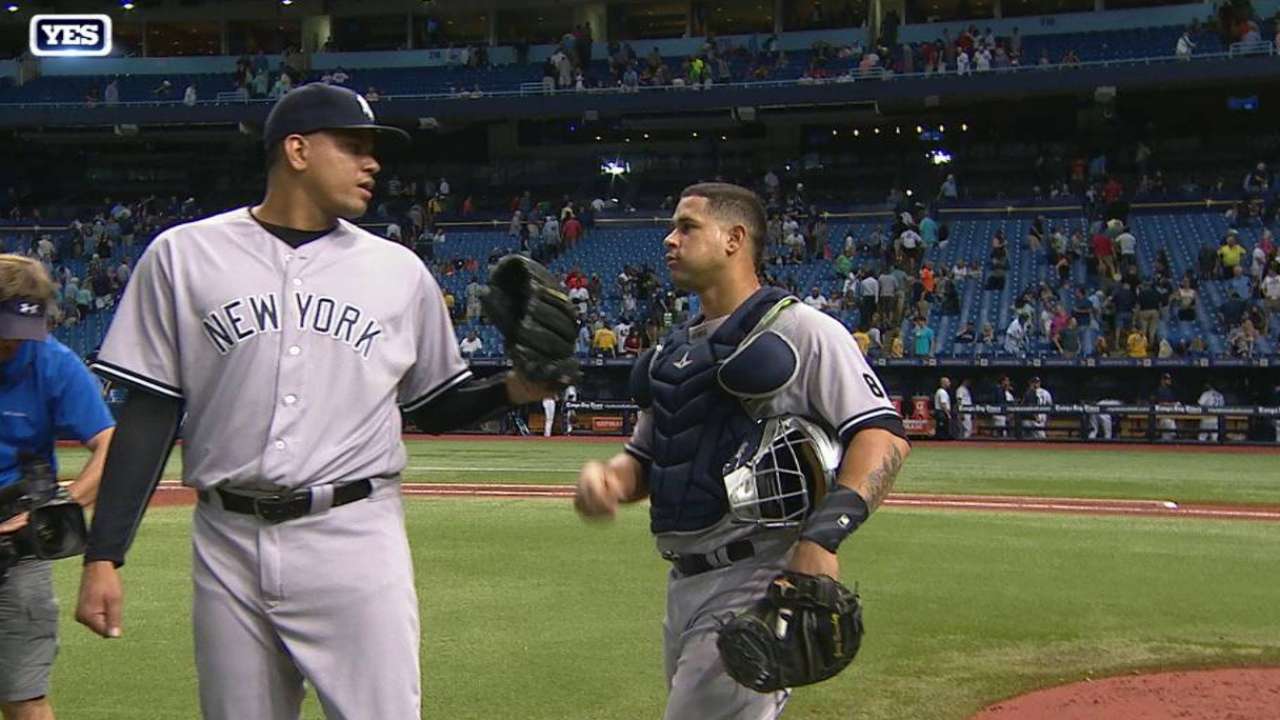 Cashman said he'd be comfortable with Betances as the closer in 2017, but he's intent on reviewing other options. Last offseason, he traded with the Reds for Chapman despite Miller having just won the Mariano Rivera American League Reliever of the Year Award. Chapman posted a 2.01 ERA with the Yankees, striking out 44 in 31 1/3 innings, and then helped the Cubs secure their first World Series title since 1908.
"I think he's one of the better relievers in the game," Cashman said about Betances. "I have no worries about him closing if that's the way we go. But it's in my best interest, as we did last year in December when we had Miller, to add to that and fortify the opportunities to win every inning. The more I can do that, the better position we'll be in to win games."
Cashman said that Hill, a 36-year-old southpaw, is intriguing because of his conversion in the last year from reliever to an effective starter. That conversion began in September 2015, when he made four quality starts for the Red Sox, striking out 36 overall and 10 in each of his first three appearances.
That earned Hill a one-year, $6 million deal with the A's, who traded him to the Dodgers on Aug. 1. Hill was a combined 12-5 with a 2.12 ERA in 20 starts for the two teams, spending time on the disabled list with a groin strain and a blister on his finger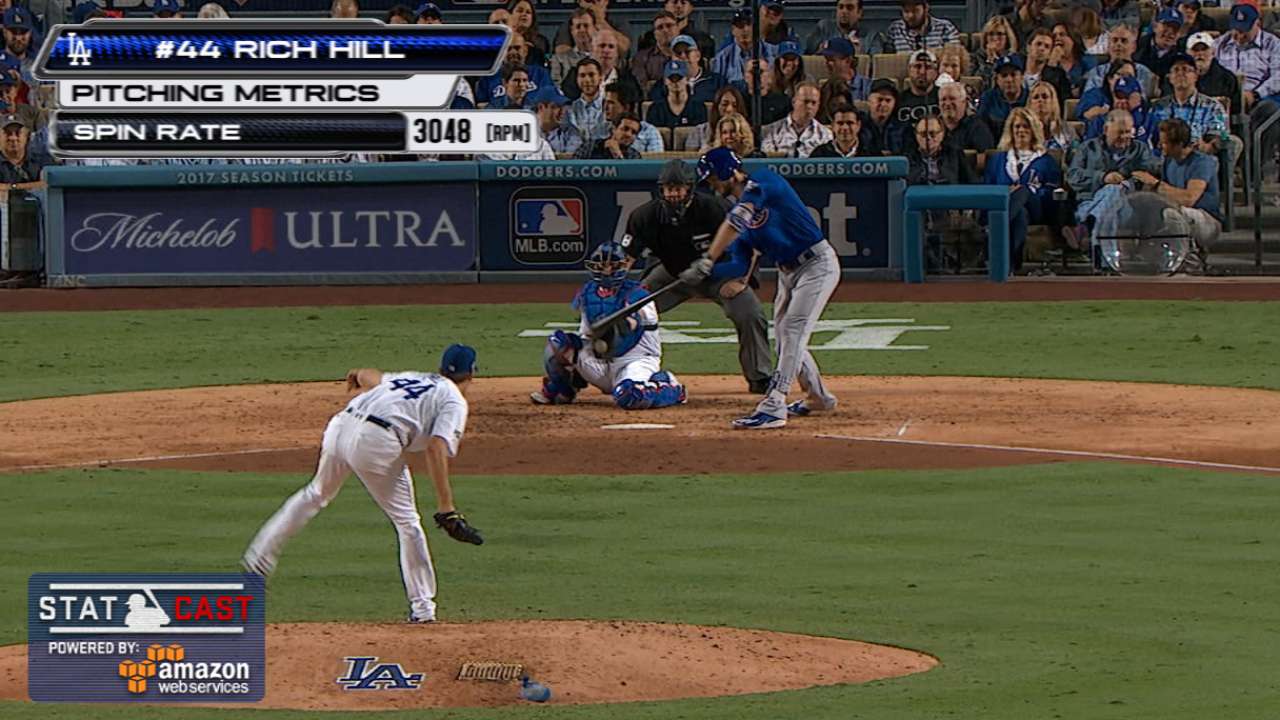 When asked if he was surprised about Hill's evolution, Cashman said: "Yes. If we saw that coming he wouldn't be pitching in the postseason for the Dodgers, he'd be pitching with us. He was a very effective left-on-left reliever. Now he's obviously remade his career. And good for him. He's a great guy."
McCann lost his role as the everyday catcher late last season with the emergence of rookie Gary Sanchez, who was brought up from the Minors after the Trade Deadline and hit 20 homers and knocked in 42 runs in 53 games.
McCann played in 130 games last year -- his lowest total since signing with New York before the 2014 season -- starting 86 behind the plate and 32 as designated hitter.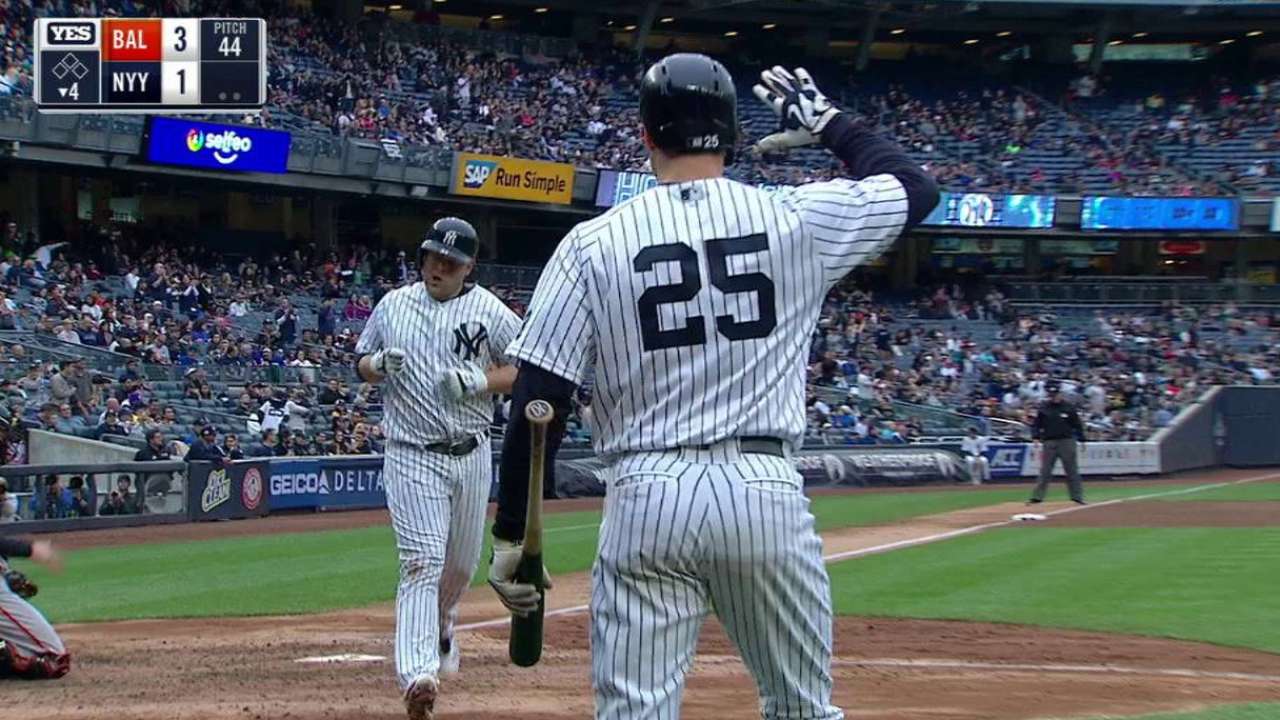 Cashman said that if the roster remains the same, Sanchez will be the starting catcher with McCann utilized as his backup and a left-handed-hitting DH. But there certainly is a lot of interest in McCann already, Cashman said.
"I mean, the catching market is very thin, so it's not surprising to anybody that there'd be interest," he said. "He's still one of the best catchers in the game, despite us having Gary Sanchez. It's just a unique circumstance when you have two catchers like this on the same team.
"Yeah, there are a lot of teams that have expressed interest and made offers that I've said no to. If I ever get to the point where I have anything that makes sense, Mac will have the final say. He has that right."
Barry M. Bloom is a national reporter for MLB.com and writes an MLBlog, Boomskie on Baseball. Follow @boomskie on Twitter. This story was not subject to the approval of Major League Baseball or its clubs.