MLB.com Columnist
Jon Paul Morosi
Scherzer plans to pitch in World Baseball Classic
Nats' Cy Young Award candidate would be thrilled to represent Team USA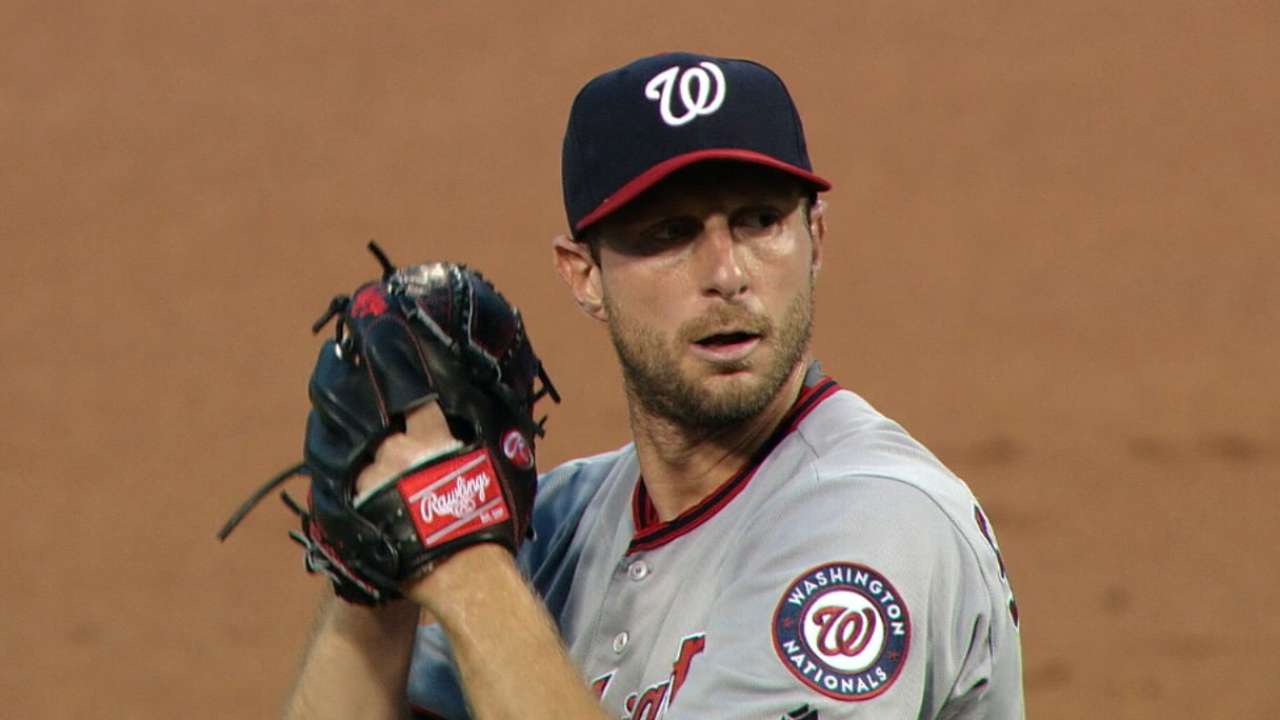 This year, Max Scherzer became the first pitcher since Sandy Koufax in 1965 to lead the National League in wins, strikeouts, innings pitched and WHIP.
Monday, Scherzer was named as a finalist for the NL Cy Young Award. If he wins, he'll join Gaylord Perry, Pedro Martinez, Randy Johnson, Roger Clemens and Roy Halladay as the only pitchers to earn the honor in both leagues.
• World Baseball Classic coverage
In March, Scherzer's distinguished résumé will add another line: Team USA starting pitcher.
The Nationals right-hander told MLB.com in a telephone interview Monday night that he plans to accept an invitation to pitch in the World Baseball Classic.
"I've been asked to participate, and I would love to do it," Scherzer said.
Scherzer will be reunited with Team USA manager Jim Leyland, his skipper with the Tigers from 2010-13. Scherzer said he's yet to speak with Leyland about the WBC but has had a conversation with Team USA pitching coach Jeff Jones, who held the same title in Detroit during Scherzer's time there.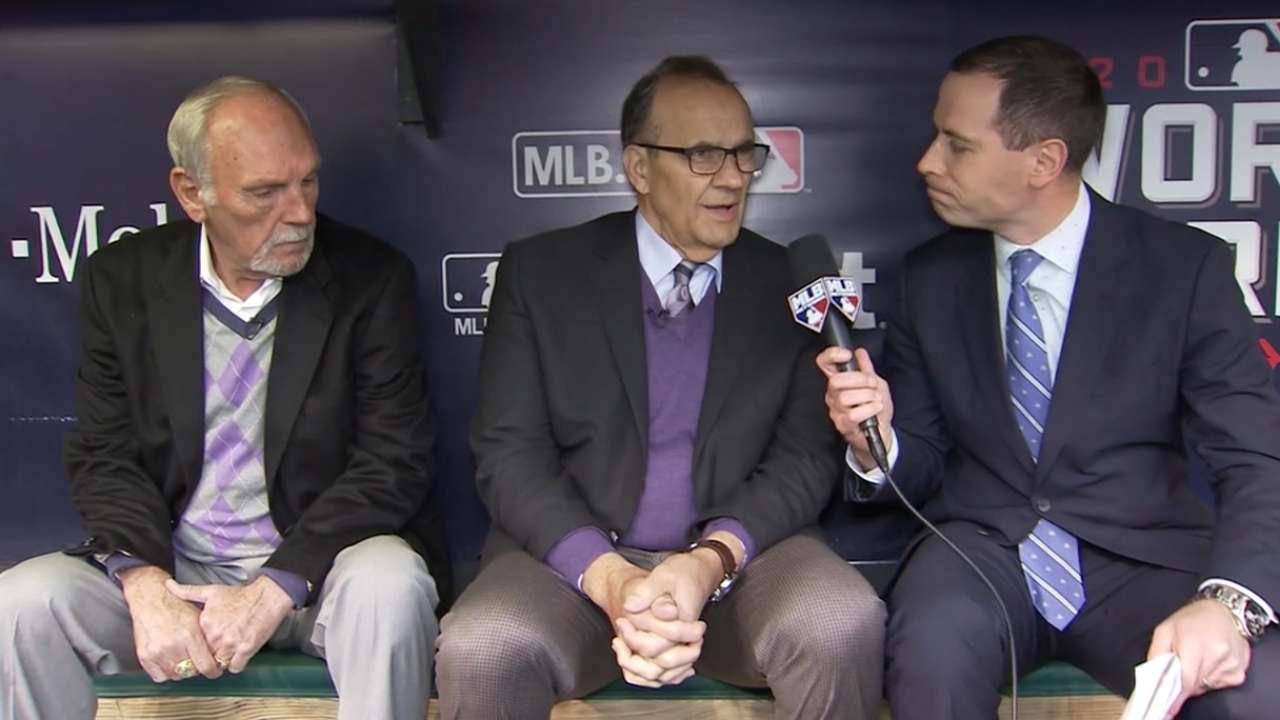 "With Jim Leyland managing, he's one of my favorite managers of all time, and I'd be thrilled to be part of the team," Scherzer said. "The thing is, now that he's been a couple years removed from managing, the chance to get back in the dugout with this caliber of players, he's going to get attached to everybody.
• View the 2017 World Baseball Classic bracket (PDF)
"He loves the game more than anybody. That's why I want to play for Team USA. I know everything he's about. That's why he's always been one of my favorite managers. It's the relationships he develops with you, and it'd be awesome to watch him interact with everybody there."
Scherzer led the NL with 228 1/3 innings pitched during the 2016 regular season, and he threw 12 more in the Nationals' NL Division Series loss to the Dodgers. But Scherzer, who has not been placed on the disabled list since becoming a full-time Major League starter in 2009, believes only a slight adjustment to his offseason routine will be needed.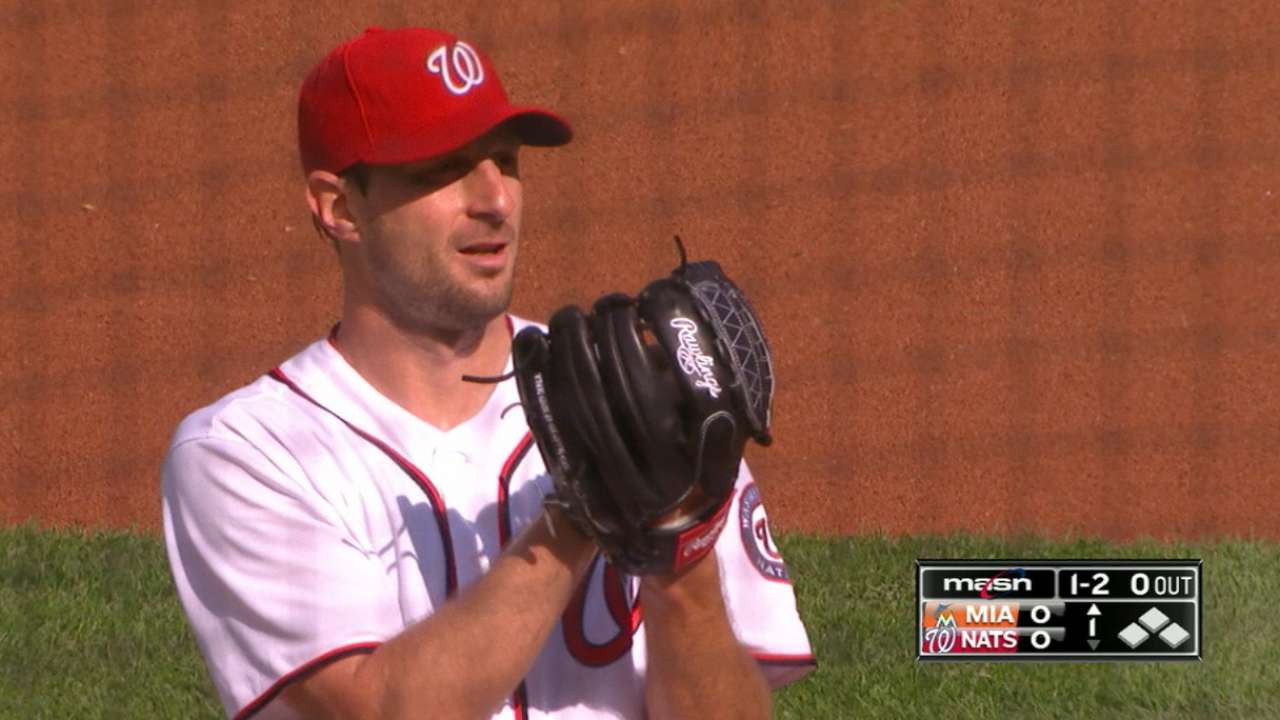 "It's just a matter of understanding where my arm is from a physical standpoint," Scherzer said. "After the 220-plus innings I threw in the regular season, I still had my velocity late in the year. Even if we had marched on and played in the NLCS or World Series, I would have been able to handle the workload and pitch at a high level. That's why I think I can take on the extra start [in the WBC]."
Scherzer, 32, said it's easier to commit to the WBC in light of new rules -- expected to be approved for the 2017 tournament -- that allow competing nations to change certain roster spots in between rounds; the goal is to minimize the time starting pitchers spend away from their MLB team camps. Once he's given a date and pitch limit for his first WBC start, Scherzer said he can work backward in his planning and know how soon he should begin throwing bullpen sessions in January.
Scherzer has represented Team USA once before, on the collegiate national team that traveled to Japan and Taiwan in 2005. (David Price, Ian Kennedy, Matt Wieters and Jon Jay were among the future Major Leaguers on that roster.) Scherzer said his jersey from that trip -- No. 45 -- has been kept at his parents' home in Missouri.
"As a college kid, it was incredible to walk into a clubhouse and see a Team USA jersey with your name on it," he said. "I can only imagine what it will be like now at the Major League level."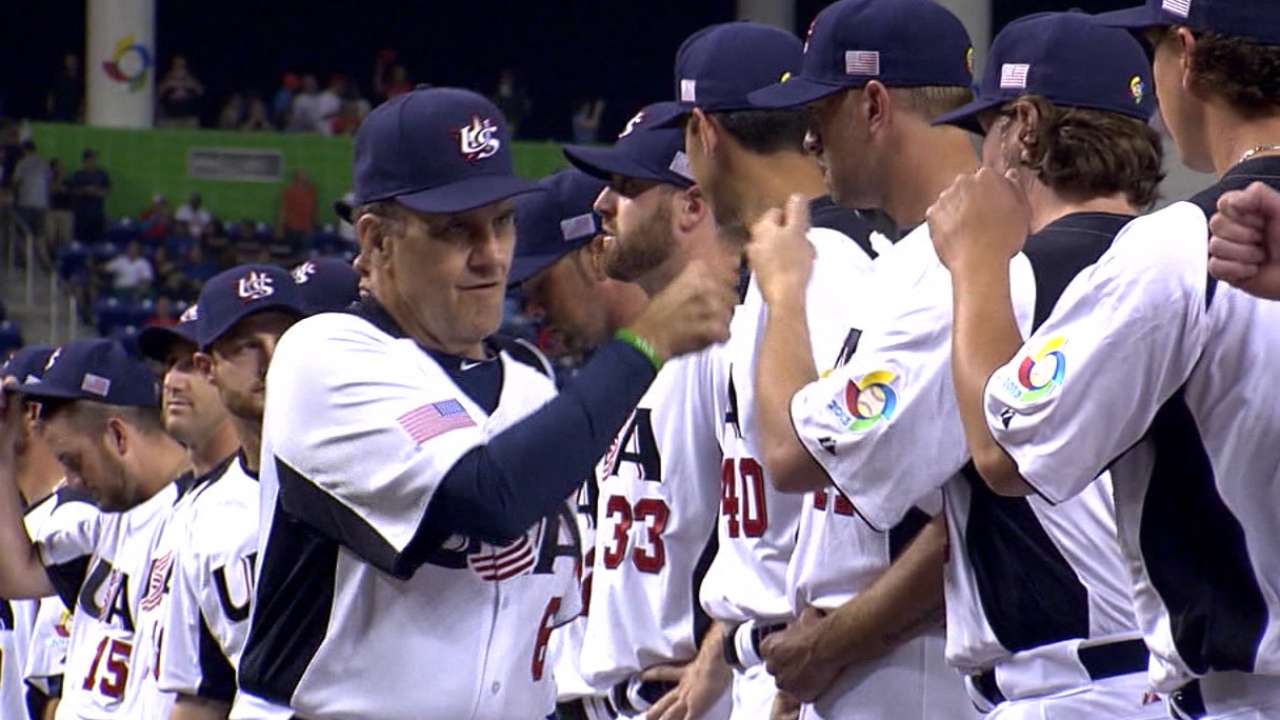 Team USA begins WBC play at Marlins Park in Miami on March 9. Over the first three editions of the tournament, the Americans had a 10-10 overall record and zero wins in the medal round.
For now, Scherzer is competing against two world champions of a different sort: Cubs starters Kyle Hendricks and Jon Lester, who join him as finalists for the NL Cy Young Award. The winner will be announced Wednesday, Nov. 16, live on MLB Network.
"Those two guys had monster years," Scherzer said. "They pitched so well, quality start after quality start, and then we all saw what they did in the postseason, helping their team win the World Series. I'm jealous of what they've had. No matter what happens, they've got the ultimate trophy."
Jon Paul Morosi is a national columnist for MLB.com. This story was not subject to the approval of Major League Baseball or its clubs.