Seager, Maeda and Roberts finalists for BBWAA Awards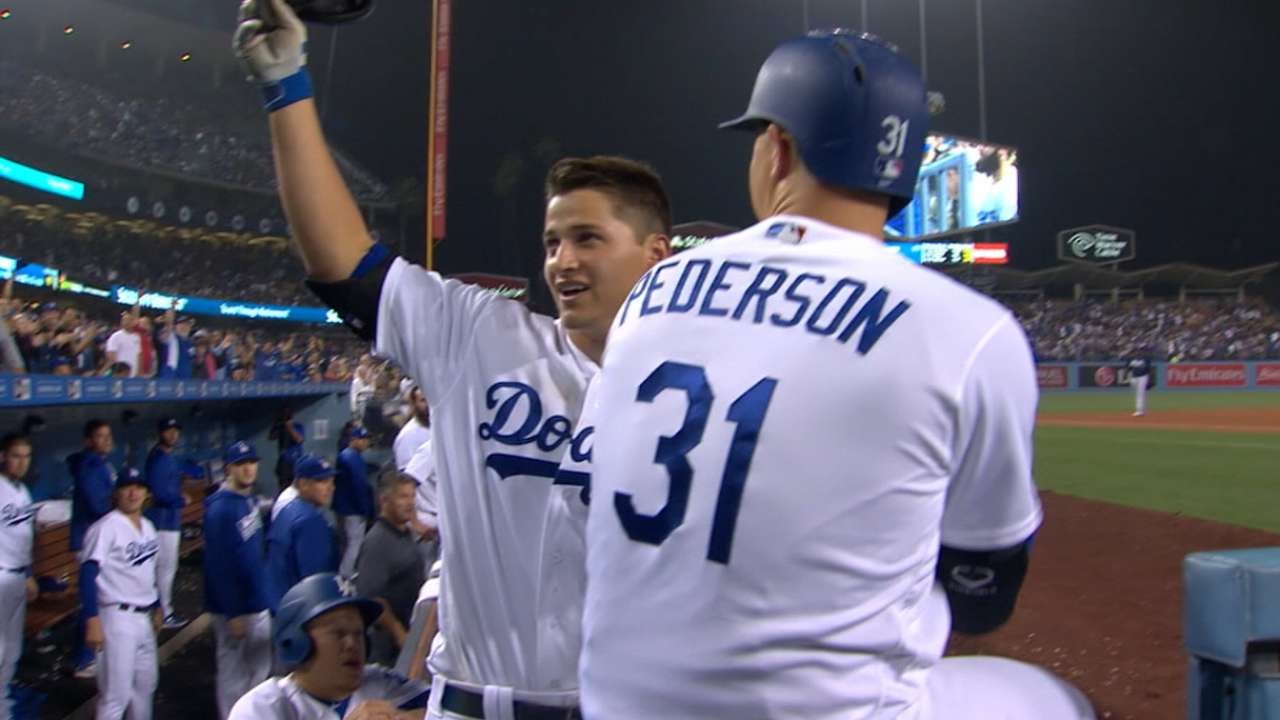 LOS ANGELES -- Dodgers shortstop Corey Seager, pitcher Kenta Maeda and manager Dave Roberts are finalists for Baseball Writers' Association of America Awards, it was announced on MLB Network on Monday.
Seager is a finalist for the National League Most Valuable Player Award and is joined by teammate Maeda as a finalist for the NL Jackie Robinson Rookie of the Year Award. Their skipper, Roberts, is a finalist for the NL Manager of the Year Award.
The BBWAA will announce the winner of the Jackie Robinson Rookie of the Year Awards on Nov. 14, the Manager of the Year Awards on Nov. 15 and the MVP Awards on Nov. 17, all at 3 p.m. PT on MLB Network.
The 22-year-old Seager would become the Dodgers' 13th MVP (first since Clayton Kershaw in 2014) and 17th Rookie of the Year (and first since Todd Hollandsworth in 1996) after a season in which he rewrote the franchise record book for first-year players. His 26 home runs were a Dodgers record for a shortstop, and he set Los Angeles Dodgers rookie marks for hits (193), runs (105) and doubles (40). The 193 hits were the most for a Major League rookie since 2001 (Ichiro Suzuki and Albert Pujols).
• Vote for Esurance Best Major Leaguer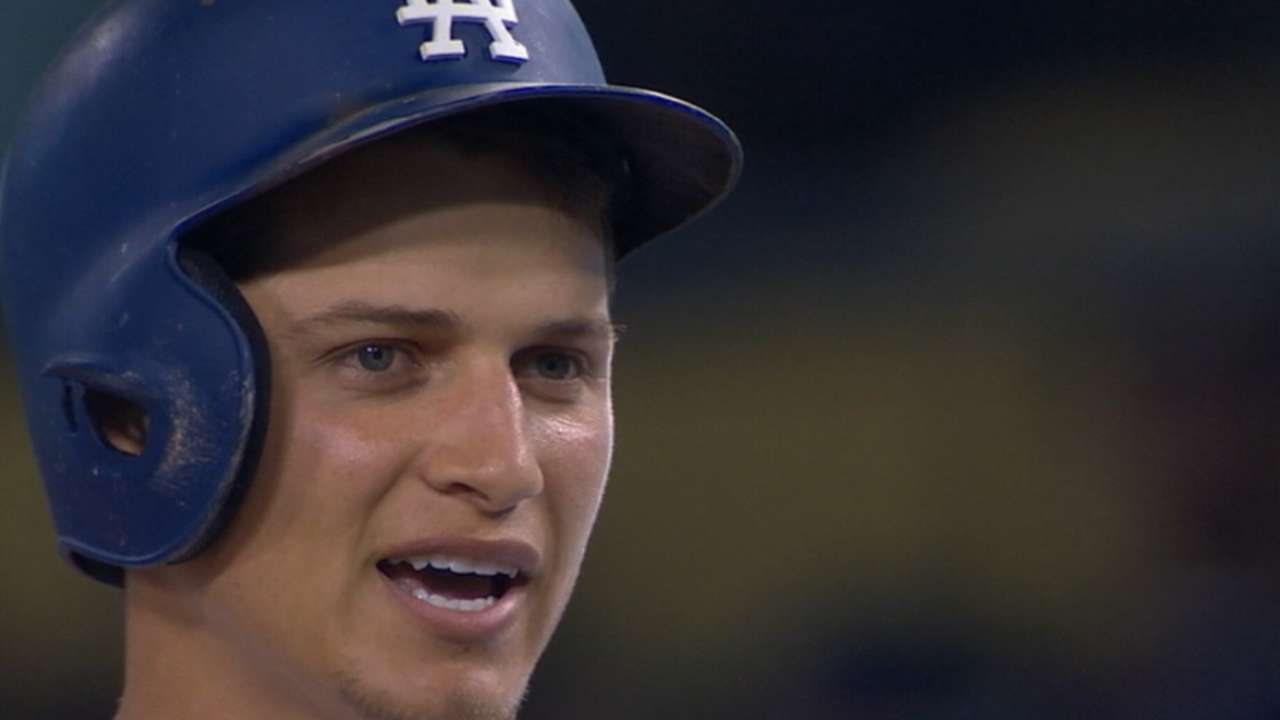 According to Stats, LLC, Seager joined Dusty Baker, Mike Piazza and Pujols as the only players in the divisional era (since 1969) to rank in the NL's top 10 in batting average (.308) and slugging percentage (.512). He was second in the league overall with 57 multihit games, fourth with 321 total bases and seventh with a .308 average. The Dodgers nominated him for the Hank Aaron Award as their most outstanding offensive performer.
The 18th overall pick in the 2012 Draft, Seager was the youngest Dodgers position player named to an NL All-Star team and their first rookie shortstop All-Star since Billy Grabarkewitz in 1970. He is the fifth L.A. Dodger with a 25-homer/40-double season, and he led Major League rookies in games played, hits, runs, doubles, RBIs, multihit games and walks. He joined with Kyle Seager of the Mariners as the first set of brothers with at least 25 homers each in the same season.
During the regular season, Seager had four multihomer games, including a three-homer game June 3 against Atlanta. Although votes must be submitted before postseason games are played, Seager also became the first rookie in big league history to drive in the first run of four games in the same postseason, which included a pair of home runs.
The last Dodgers position player to be MVP was Kirk Gibson in 1988. The last Dodgers MVP shortstop was Maury Wills in 1962.
The other finalists for NL MVP are Kris Bryant of the Cubs and Daniel Murphy of the Nationals.
• Vote for Esurance Best Rookie
Maeda, 28, is technically a rookie because this was his first Major League season, though he previously pitched eight seasons for Hiroshima in Japan, where he twice won the equivalent of the Cy Young Award. Although he did not pass his pre-signing physical exam due to elbow and shoulder issues, he went on to be the Dodgers' most durable starting pitcher, making 32 starts with 175 2/3 innings.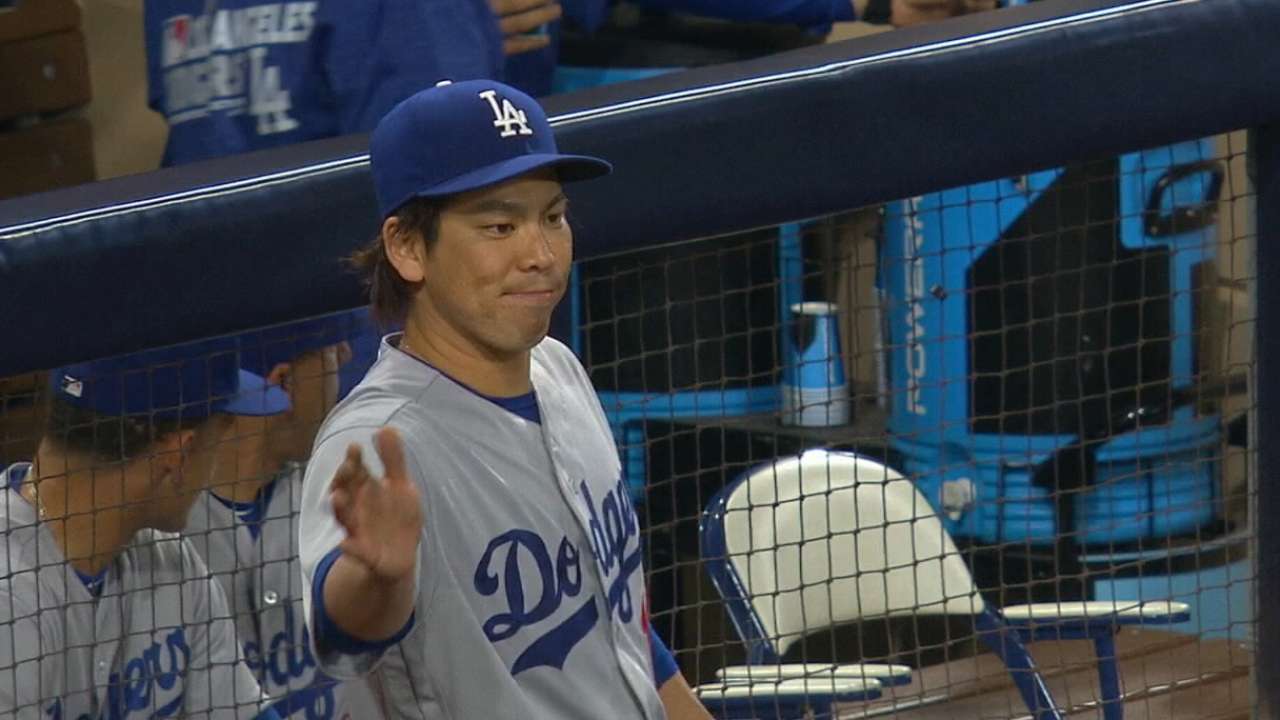 At 16-11, Maeda had the second most wins by a Los Angeles rookie pitcher (Rick Sutcliffe had 17) and second most ever for a Japanese pitcher (Daisuke Matsuzaka had 18). He finished in the NL top 10 for wins, WHIP (1.14) and strikeouts per nine innings (9.17), and he led MLB rookie starters in starts, wins, opponents' batting average, WHIP, innings pitched and strikeouts per nine innings.
The third finalist for NL Rookie of the Year is Washington's Trea Turner.
• Vote for Esurance Best Manager
Roberts joined Tom Lasorda as the only rookie managers to lead the Dodgers to a division title. Hired to manage a team that had won the division the three previous seasons, Roberts overcame an epidemic of injuries resulting in 32 placements on the disabled list. Included was a wipeout of his starting rotation, as Kershaw, Scott Kazmir, Hyun-Jin Ryu, Rich Hill, Brett Anderson, Alex Wood, Brandon McCarthy and Bud Norris each missed significant time with injuries.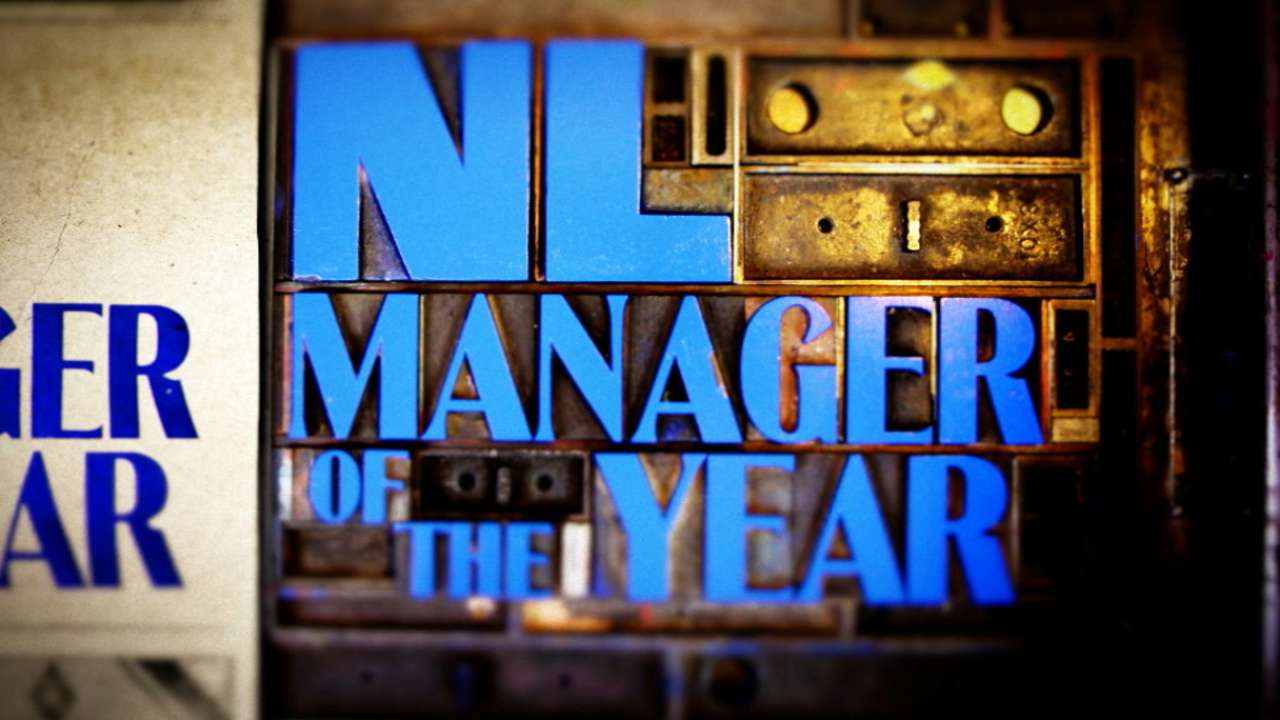 Combined with first-half slumps from many of the key offensive players, the Dodgers sagged to eight games behind the Giants in late June. But Roberts navigated the rebound by instilling an upbeat, gritty mentality in his players (46 comeback wins), maneuvering a deep bullpen anchored by closer Kenley Jansen to pick up multiple innings left over from short starts while enjoying a rejuvenated batting order that included four hitters with at least 25 homers.
Roberts is the first minority manager in club history and the fourth Dodgers manager to have also played for the club. This was his first year as a manager at any level after five seasons as a coach, the past two as San Diego's bench coach.
The other finalists for NL Manager of the Year are Washington's Baker and Chicago's Joe Maddon.
Ken Gurnick has covered the Dodgers for MLB.com since 2001. This story was not subject to the approval of Major League Baseball or its clubs.