Stevenson's huge day leads Glendale in rout
Nationals' No. 8 prospect homers as part of five-hit Fall League performance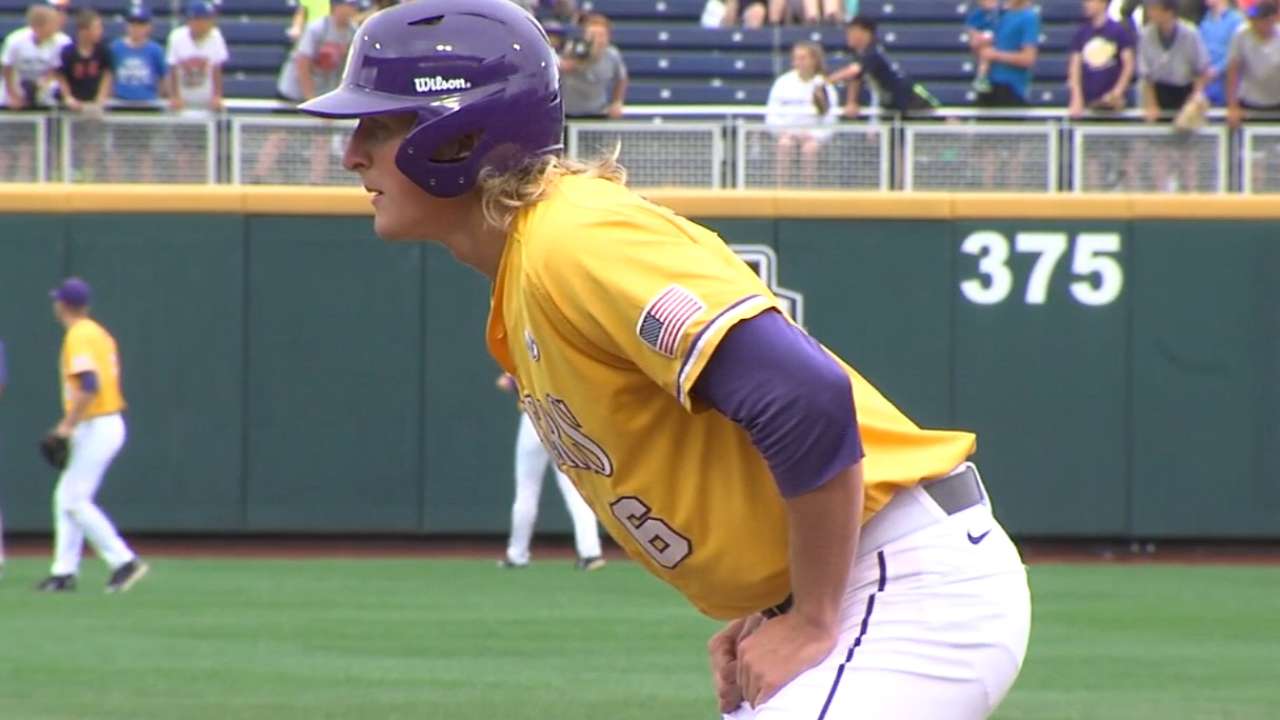 GLENDALE, Ariz. -- On a day when the Peoria Javelinas struggled to find a rhythm, Andrew Stevenson and the rest of the Glendale Desert Dogs were red hot.
"I'm just trying to have fun out there. It's a nice day for baseball. So it is hard to beat this," Stevenson said.
The Nationals' No. 8 prospect went 5-for-6 with a home run, three runs scored and two RBIs in Glendale's 15-3 rout of the Peoria Javelinas.
• Gameday
"I saw a new guy coming in so I was just watching his pitches," Stevenson said of his home run. "It looked like he had a good fastball to hit, so I was up there looking for a fastball.
"He gave me a good pitch, first at-bat, and I just took a good swing at it."
Harrison Bader (Cardinals' No. 3, No. 82 overall), Carson Kelly (Cardinals' No. 11) and Cody Bellinger (Dodgers' No. 1, No. 31 overall) also connected on homers for Glendale.
Stevenson now holds a .327 batting average with two home runs and 12 RBIs in 13 games with the Desert Dogs, and Monday's effort was by far the 22-year-old Louisiana native's best performance.
"You are playing against some of the best talent in the Minor Leagues," Stevenson said. "Some of these guys have made their big league debuts already, so I kind of see how I stack up against those guys."
But Stevenson's work isn't finished, as he is focused on the championship. "The second half we have been playing pretty good, so we are going to keep trying and try and make the championship game," Stevenson said.
Championship or not, the ultimate goal is to make it to the big leagues as quickly as possible. "It's cool," Stevenson said of wearing a Nationals uniform every day. "It's something you dream about as a kid, you know, putting on a big league uniform, but the next step is to try and wear the big league uniform in a big league stadium."
Stevenson spent the 2016 season with Class A Advanced Potomac and Double-A Harrisburg.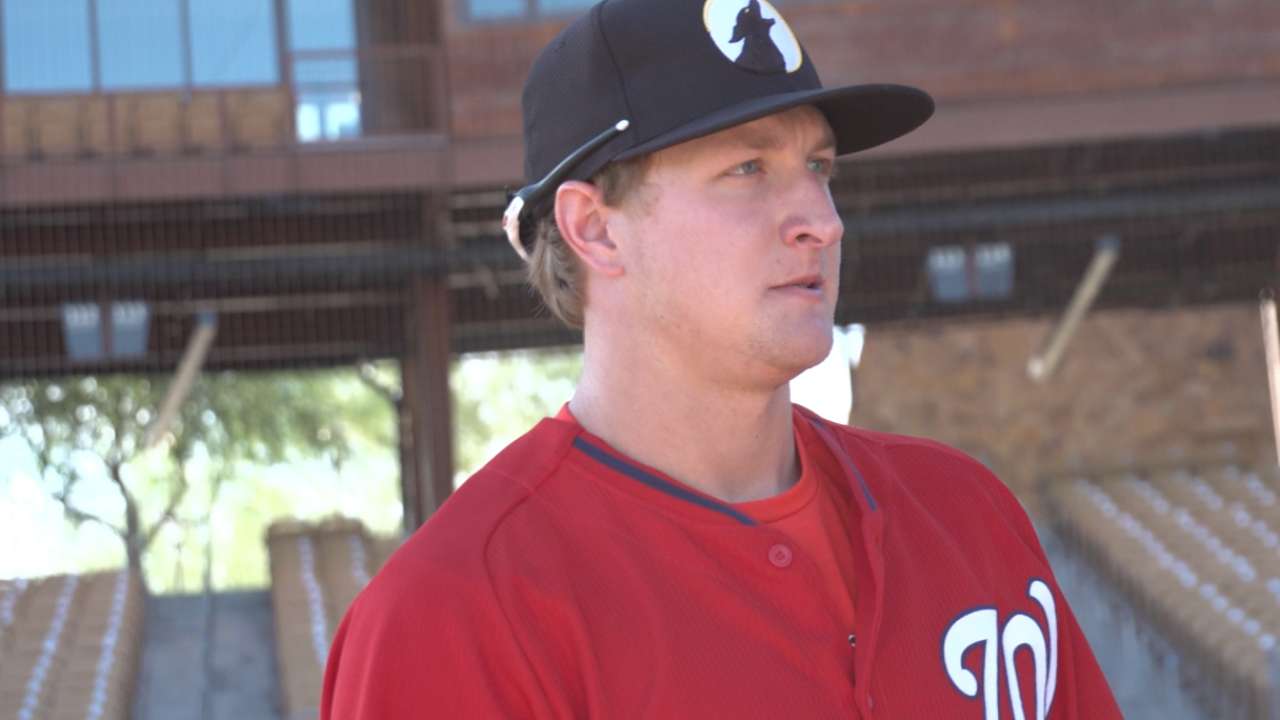 In his 68 games with Potomac, he had a .304 batting average and 18 RBIs. However, he did not have the same success when he moved up to the Senators, as his batting average fell to .246 in 65 games.
The Washington Nationals drafted the 6-foot, 185-pound outfielder in the second round of the 2015 Draft.
Success is something Stevenson is accustomed to. In his final season at Louisiana State University in 2015, he had a .348 batting average in 62 games, the highest during his three seasons with LSU. Additionally, he was named to the ABCA Gold Glove Award Team and First-Team All SEC.
Alexis Ramanjulu is a senior journalism student at Arizona State University. This story is part of a partnership between MLB.com and ASU's Walter Cronkite School of Journalism and Mass Communication. This story was not subject to the approval of Major League Baseball or its clubs.