Trout an AL MVP finalist for 5th straight year
Angels star, who won in 2014, up against Betts, Altuve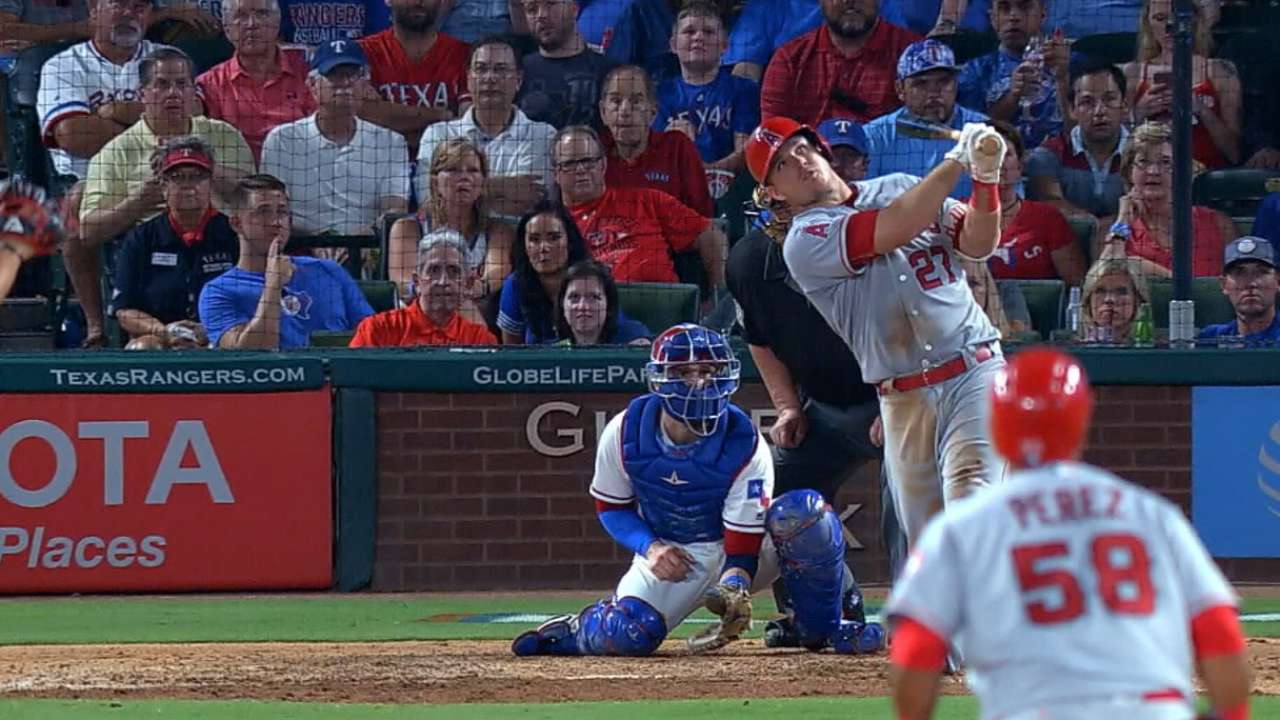 ANAHEIM -- Angels center fielder Mike Trout is one of three finalists for the 2016 American League Most Valuable Player Award, the Baseball Writers' Association of America announced.
Trout is seeking his second AL MVP Award in the past three seasons. He won in 2014 and finished second in voting in '12, '13 and '15.
Red Sox outfielder Mookie Betts and Astros second baseman Jose Altuve are the other two finalists this year. The winner will be announced live on MLB Network on Thursday, Nov. 17.
•Vote Trout for best Major Leaguer
Trout, 25, has finished in the top three in MVP voting for the fifth consecutive season, joining Angels teammate Albert Pujols and Barry Bonds as the only players in baseball history to earn that distinction. Pujols did so with the Cardinals from 2002-06, while Bonds did it with the Giants from 2000-04.
There's a strong case for Trout to win his second MVP Award, as far as numbers go. He hit .315 with 32 doubles, five triples, 29 home runs, 100 RBIs and 30 stolen bases in 159 games. He led the Majors in runs (123), walks (116) and on-base percentage (.441), while his .991 OPS ranked second in the AL behind David Ortiz (1.021). Trout was fourth in the AL with a .550 slugging percentage, and he tied for second in steals.
In terms of baseball history, Trout is only the second player ever to hit .315, walk 115 times, score 120 runs and steal 30 bases in a single season, joining Ty Cobb in 1915.
Austin Laymance is a reporter for MLB.com. This story was not subject to the approval of Major League Baseball or its clubs.