Sanchez a finalist for AL ROY Award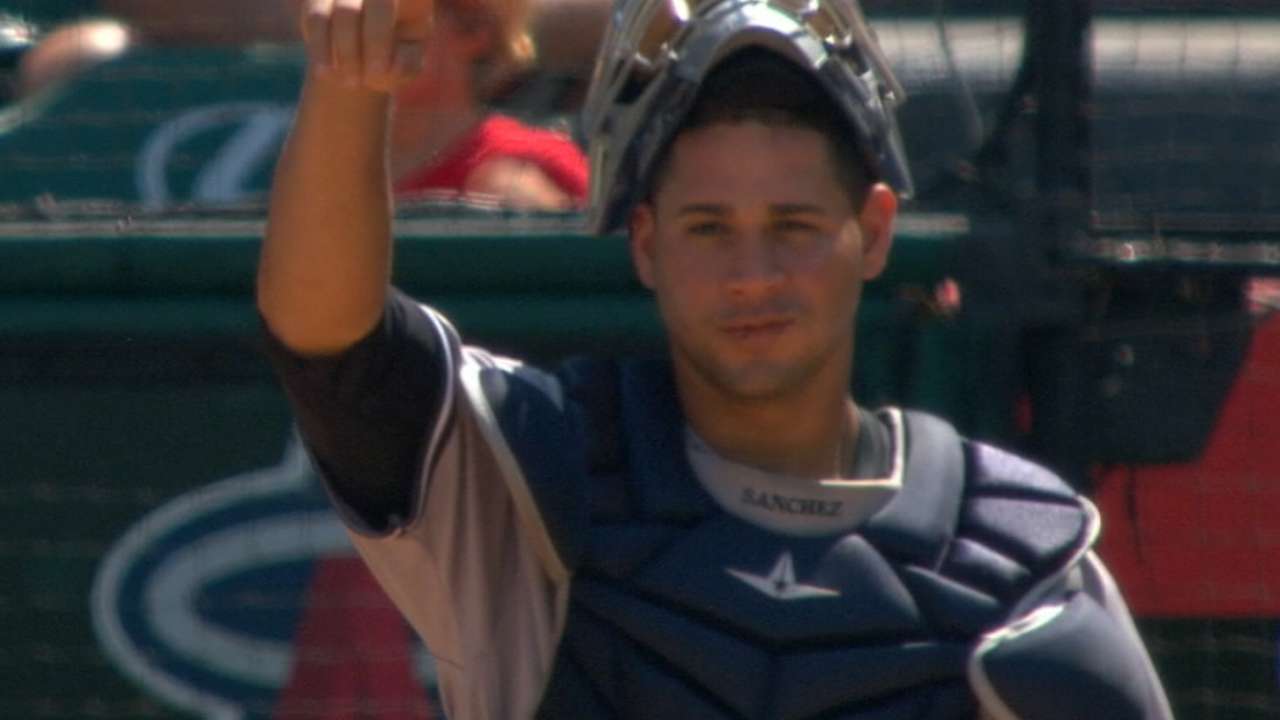 NEW YORK -- Gary Sanchez's late-season power surge earned him a place in the history books, and now the Yankees catcher is in the running to bring home some hardware after being named as a finalist for the American League Jackie Robinson Rookie of the Year Award.
Sanchez joins the Tigers' Michael Fulmer and Indians' Tyler Naquin among the select contenders for the award, as revealed Monday on MLB Network.
Sanchez's performance on both sides of the ball won over many supporters despite his abbreviated season.
"I can tell you, Gary's meant as much to this team as any rookie in the big leagues this year, and he's only been here what, a month and a half?" manager Joe Girardi said in September. "That's how important he has been. I think Fulmer's had a great year, but if I had a vote, it'd be for Gary."
Winners of the BBWAA Awards will be announced next week in a series of one-hour specials on MLB Network, beginning with Rookie of the Year on Nov. 14, followed by Manager of the Year on Nov. 15, Cy Young Award on Nov. 16 and Most Valuable Player on Nov. 17. All four specials will begin at 6 p.m. ET.
Though he only played one game before Aug. 3, the 23-year-old Sanchez tied an 86-year-old Major League record by hitting 20 home runs in his first 51 big league games, equaling a pace set by Wally Berger of the 1930 Boston Braves.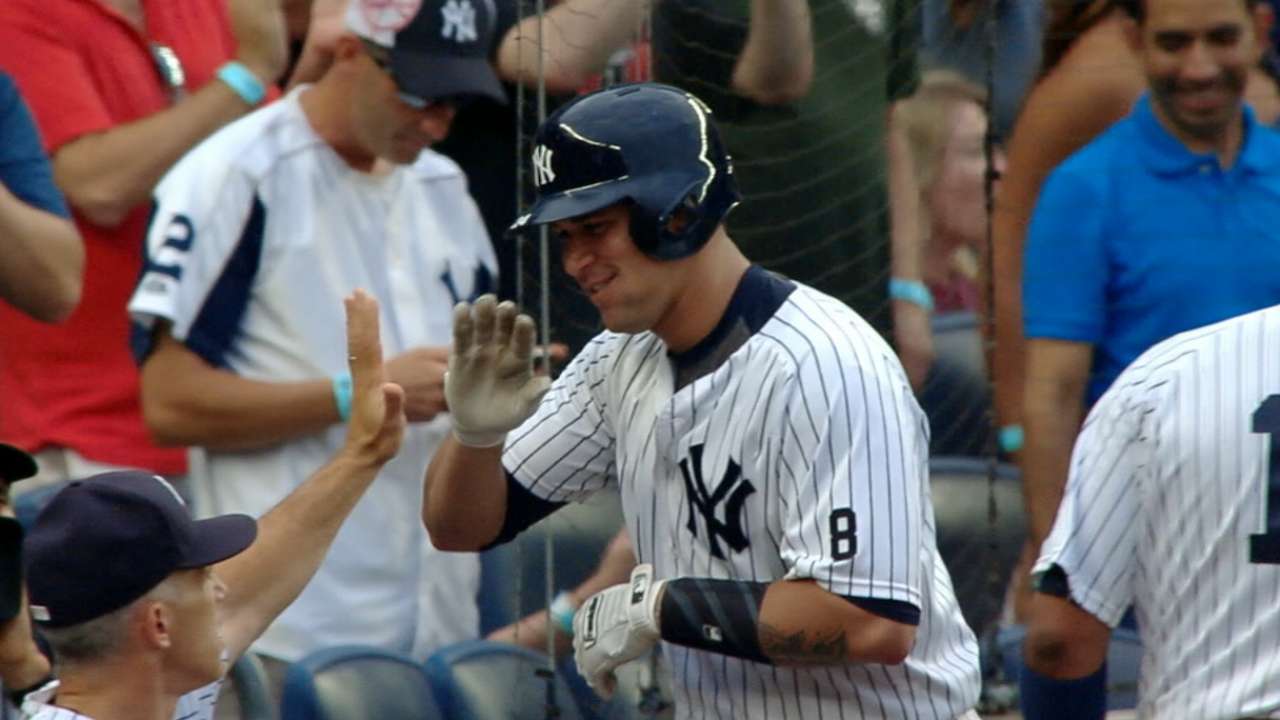 Sanchez quickly took over the starting job from veteran Brian McCann, finishing with a .299 average, 12 doubles, 20 home runs and 42 RBIs in his debut campaign.
There is precedent for a player securing Rookie of the Year honors despite a shortened season. In 1959, the Giants' Willie McCovey was named the National League's Rookie of the Year after playing in just 52 games.
More recently, the Rays' Wil Myers was named the 2013 AL Rookie of the Year with only 88 games under his belt.
Sanchez's 20 homers are tied with Lou Gehrig (1925) and Tom Tresh (1962) for the fourth-most by a rookie in Yankees history, trailing Joe DiMaggio (29 in 1936), Joe Gordon (25 in 1938) and Kevin Maas (21 in 1990).
Helping the Yankees remain in the postseason chase until the season's final week, Sanchez compiled a 1.032 OPS while throwing out 13 of 32 runners attempting to steal (41 percent).
"It was hard work. I tried to give everything I had," Sanchez said through an interpreter. "We really wanted to make the playoffs, but we couldn't make the playoffs. What we need to do now is try to focus on next year, come back ready."
Bryan Hoch has covered the Yankees for MLB.com since 2007. Follow him on Twitter @bryanhoch and on Facebook. This story was not subject to the approval of Major League Baseball or its clubs. This story was not subject to the approval of Major League Baseball or its clubs.