Bautista, Edwin get QOs; both expected to decline
Club doesn't extend qualifying offer to outfielder Saunders after 2nd-half slump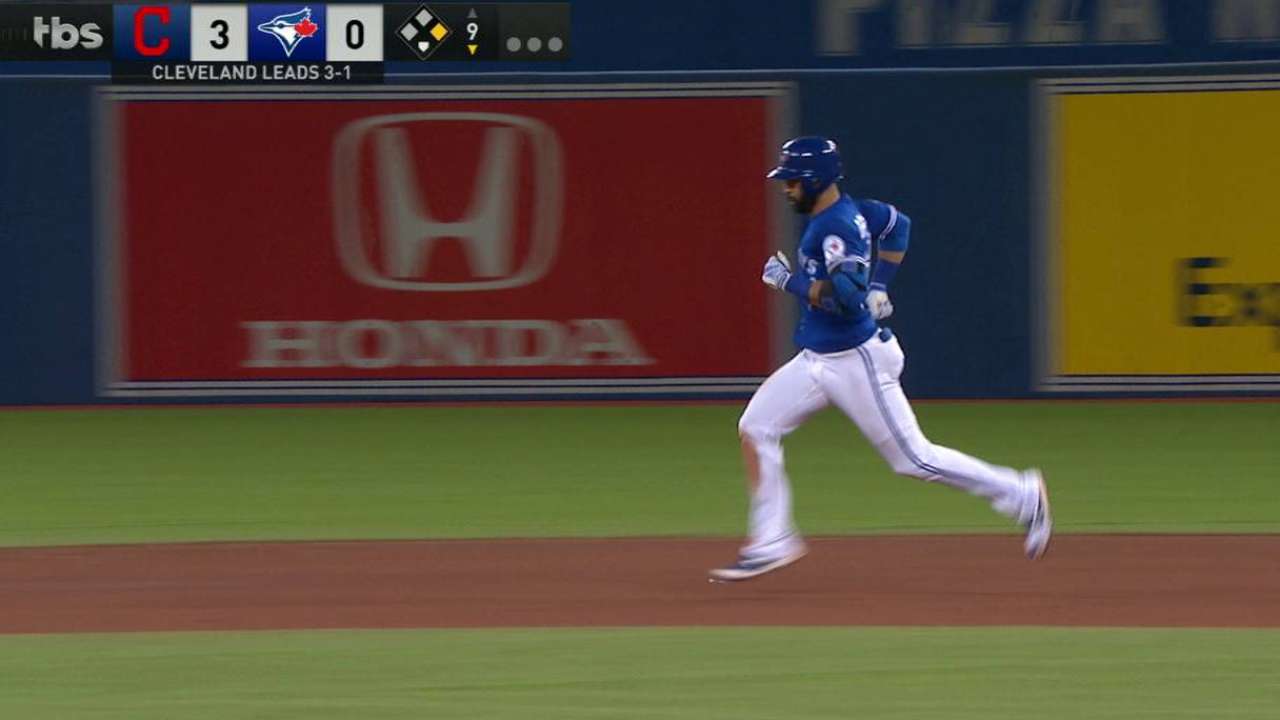 TORONTO -- The Blue Jays did what everyone expected on Monday afternoon by officially extending a pair of qualifying offers to free agents Jose Bautista and Edwin Encarnacion.
Teams had until 5 p.m. ET on Monday to make qualifying offers worth $17.2 million to their respective free agents, and players have a week to decide whether to accept or decline. Michael Saunders was among seven of Toronto's free agents who did not receive an offer.
Jon Heyman of MLB Network reported Thursday that Bautista doesn't plan to accept the offer. Encarnacion is also expected to decline in an attempt to secure a lucrative multiyear contract on the open market. Teams that sign a player who received a qualifying offer must surrender their top unprotected pick in next year's MLB Draft, while Toronto would receive a compensatory selection between the first and second rounds.
A few months ago, the decision not to extend a qualifying offer to Saunders would have come as a surprise, but not anymore. Saunders made the All-Star team following an impressive first half, but he struggled after the break with a .178 average and a .638 OPS in 58 games. He likely would have accepted the qualifying offer, but instead will now take his chances through free agency.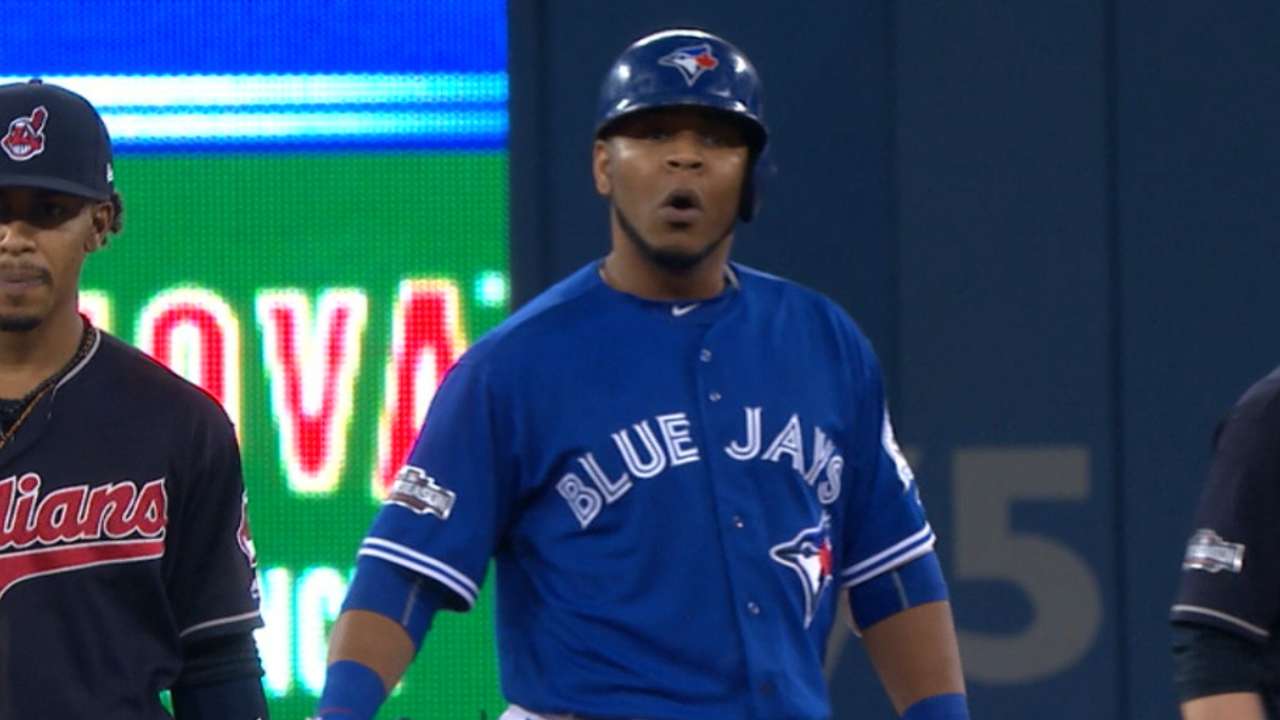 Qualifying offers first went into effect in 2012, and since then, there have been just three players who accepted the deal. Matt Wieters, Colby Rasmus and lefty Brett Anderson are the only ones who have said yes to the short-term commitment instead of hitting the open market.
There is a trend around baseball for qualifying offers to receive more consideration than they have in the past, but that's not expected to affect Bautista or Encarnacion. Both players should receive interest from multiple teams, and it seems unlikely that either would have difficulty getting a multiyear offer. It would be a shock if either accepted a qualifying offer.
Toronto is expected to part ways with at least one of those two sluggers this winter. The club's best hope is that the qualifying offers eliminate a couple of teams from the equation and somewhat limit the market, but even if that happens, there should be plenty of interest. Encarnacion likely will be looking for at least a four-year deal, while Bautista may still be seeking upwards of at least three.
The Blue Jays currently have approximately $110 million in payroll allocated to nine players next season. If the unexpected happened and both Bautista and Encarnacion accepted, that number would jump to approximately $144 million to 11 players. Toronto had a payroll of approximately $140 million this year, and while that's expected to go up, the club has yet to comment by how much.
Free agency officially opens for business on Tuesday.
Gregor Chisholm has covered the Blue Jays for MLB.com since 2011. Follow him on Twitter @gregorMLB and Facebook, and listen to his podcast. This story was not subject to the approval of Major League Baseball or its clubs.