Inbox: Who will close for Cincinnati?
Beat reporter Mark Sheldon answers questions from Reds fans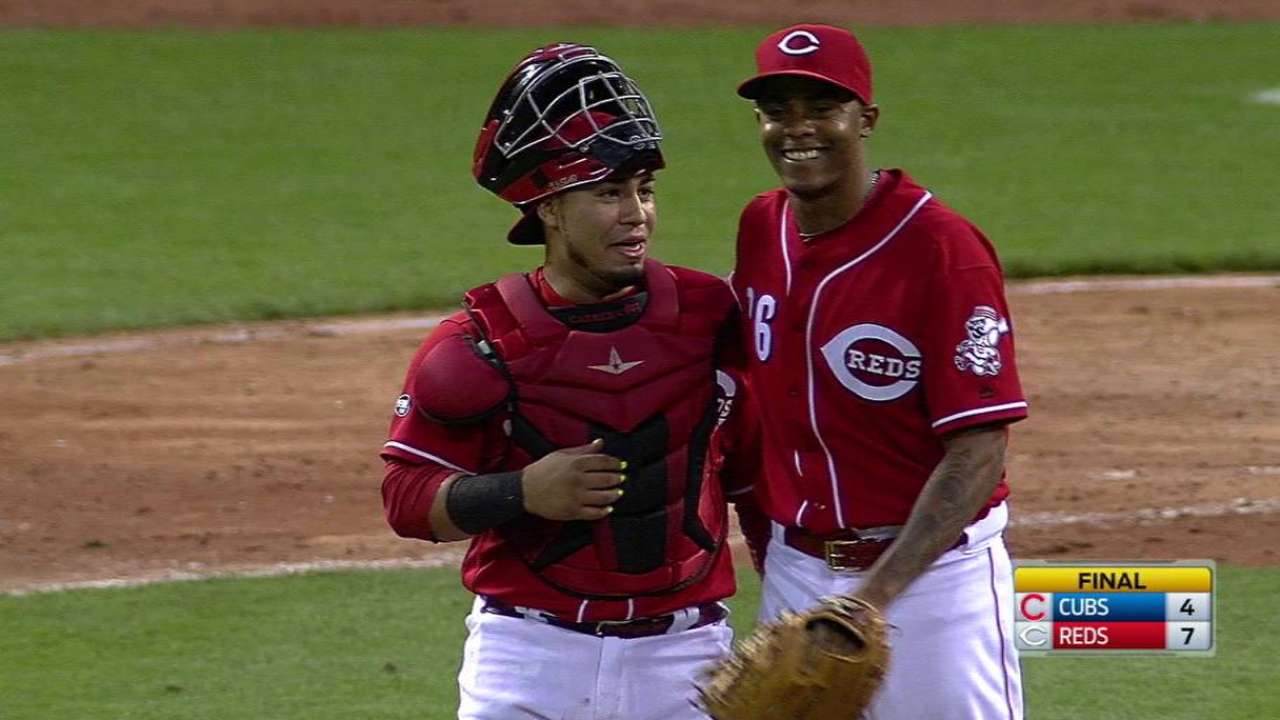 Should the Reds pursue a closer in free agency or is Raisel Iglesias or Michael Lorenzen the guy?
-- @ukwazoo
Given the demand and expense it would take to sign a free-agent closer, I think Iglesias and/or Lorenzen should close. Both have the pitches and makeup to handle the job and perhaps they and a third reliever could split up the job. The postseason demonstrated forward thinking from managers in how they utilized setup men and closers. It was not always by the old book of keeping the closer in the bullpen until the final three outs. Sometimes, the closer entered in the seventh and threw 40-50 pitches. The Reds will pursue bullpen help, and don't be surprised if they try for relievers capable of multiple innings against hitters from both sides of the plate instead of signing one-out or one-inning situational guys.
• Submit a question to the Reds Inbox
What are the chances the Reds can deal both Zack Cozart and Brandon Phillips? A change is needed at both positions.
-- @yothisisdre
Of the two, Cozart is much easier to move. He's a year away from being a free agent and 31 years old. Phillips is heading into the final year of his contract, but has full no-trade protection and turns 36 in June. I think general manager Dick Williams explores opportunities to deal both players and hopes Phillips -- who is owed $13 million in 2017 -- agrees to the trade. He declined being moved last winter, however. If neither player is dealt, it can be revisited again before the non-waiver Trade Deadline in July. One thing is clear: the Reds need a spot to play Jose Peraza regularly, and shortstop or second base are the likely positions. They also need to see what they have with Dilson Herrera, who was acquired in the Jay Bruce trade from the Mets.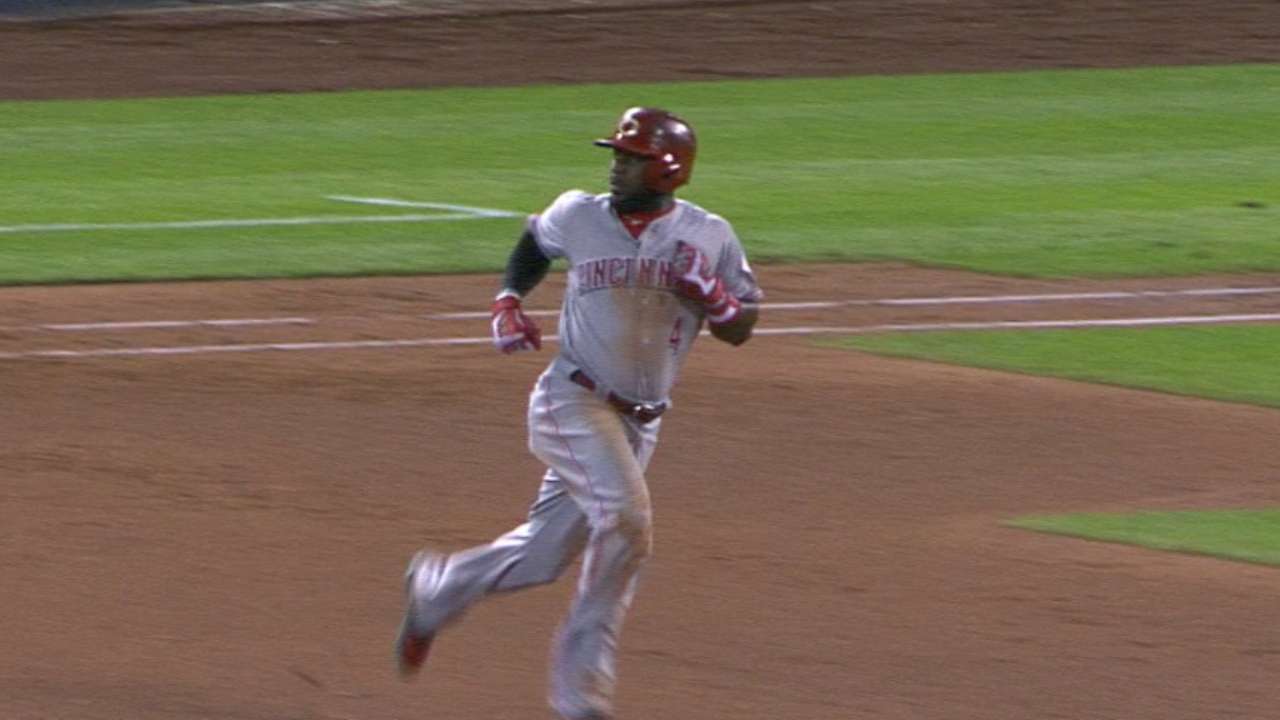 With Tucker Barnhart playing well, could the Reds try Devin Mesoraco somewhere other than catcher to save wear and tear on him?
-- @PhatHead_29
It's a wait-and-see issue because it's not yet clear how Mesoraco will respond from hip and shoulder surgeries until after he's into the catching drills sometime in January, followed by Spring Training and games. I think Barnhart has shown he can be a regular catcher, though. If Mesoraco had to move, it would present a problem. Adam Duvall has appeared to lock down left field. Although Duvall could move to right field, it's where Scott Schebler is. Jesse Winker will be a corner outfielder, perhaps, in the near future as well. With no designated hitter in the National League, the Reds are limited in where they could move Mesoraco.
The Reds are putting together some nice young talent, but when do you realistically think they compete for playoff spot?
-- @kpfeff432
It's hard to predict when rebuilding will yield success, especially with the Cubs likely to be a force in the National League Central for years -- not to mention the Cardinals and Pirates will be competitive. The Astros lost 100-plus games for three straight years before reaching 70 wins in 2014 and 86 wins and the postseason in '15. The Reds' rock bottom was not as deep as Houston's, nor was their rebuild all the way to the studs. But based on Cincinnati's 36-37 second-half record, I think shooting for .500 is realistic for '17 and perhaps a playoff push comes in '18.
Mark Sheldon has covered the Reds for MLB.com since 2006, and previously covered the Twins from 2001-05. Follow him on Twitter @m_sheldon and Facebook and listen to his podcast. This story was not subject to the approval of Major League Baseball or its clubs.