Source: Kazmir will remain with Dodgers
Veteran lefty declines to opt out after first year of three-year deal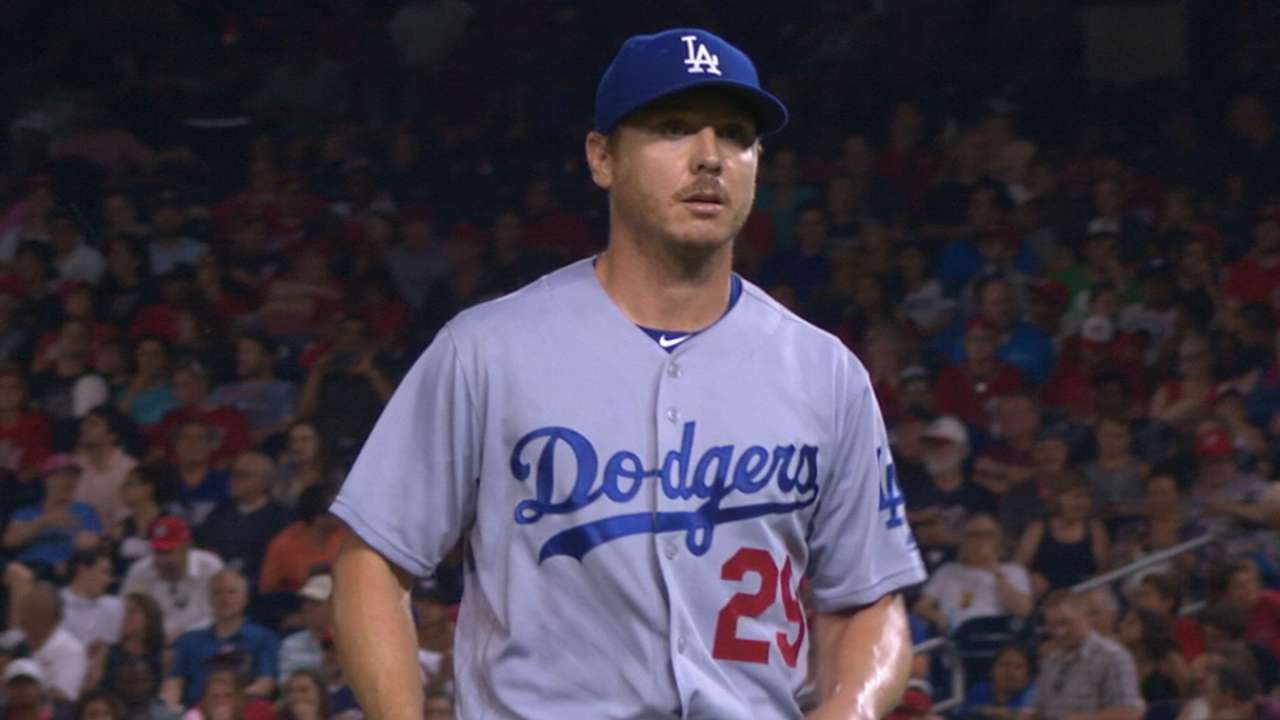 LOS ANGELES -- Starting pitcher Scott Kazmir did not exercise an opt-out of his contract by Monday's deadline and remains with the Dodgers, a baseball source confirmed.
Kazmir, who made only one one-inning start after Aug. 22 because of neck and back issues, has two years and $32 million remaining on the three-year deal he signed with Los Angeles last December. The pact allowed Kazmir to opt out and become a free agent after one season.
Kazmir, who will turn 33 in January, went 10-6 and finished with a 4.56 ERA and a 1.36 WHIP. He made 26 starts and pitched 136 1/3 innings.
Ken Gurnick has covered the Dodgers for MLB.com since 2001. This story was not subject to the approval of Major League Baseball or its clubs.