Trio of elite closers to shake up Hot Stove
Hard to go wrong choosing among Chapman, Jansen and Melancon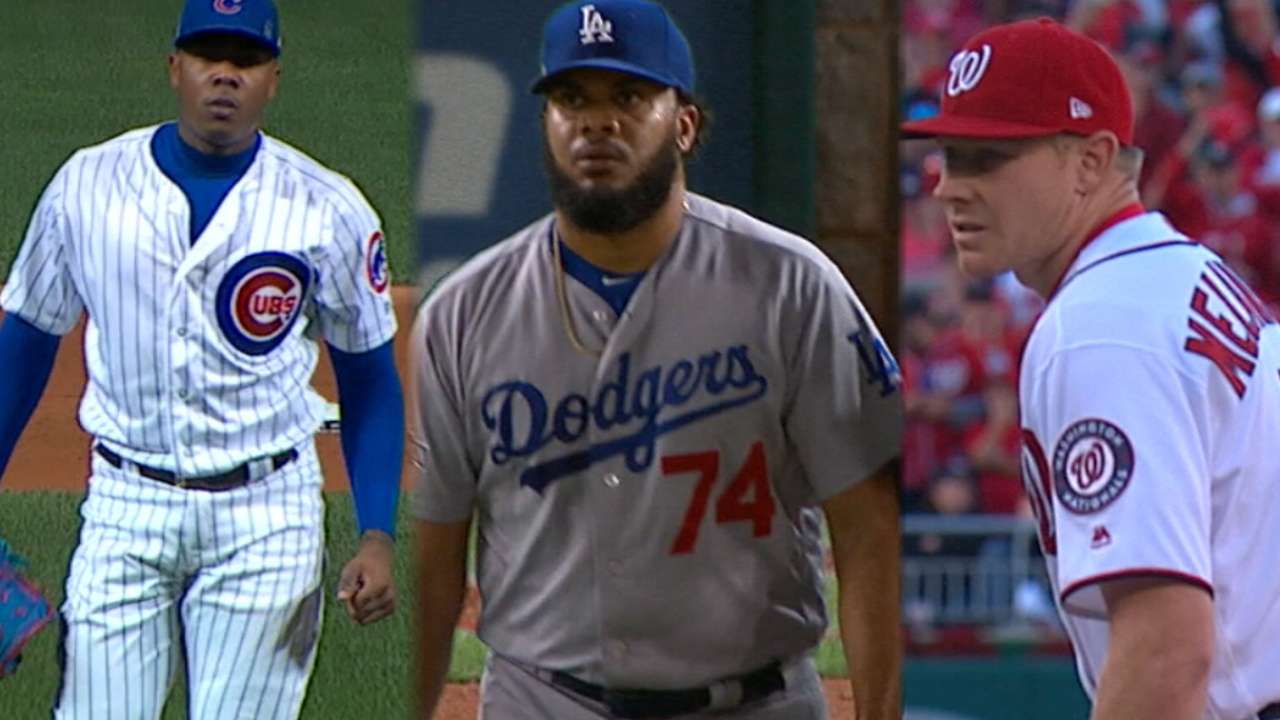 As the past few postseasons have proven, having a lock-down bullpen can make all the difference between a title contender and a pretender.
With the market for starting pitching projected to be as thin this offseason as it has been in years, the crop of free-agent closers -- headlined by Aroldis Chapman, Kenley Jansen and Mark Melancon -- figures to be among the most sought-after players.
But which of these three closers should attract the most attention? Jansen -- who, unlike Chapman and Melancon, was not traded during the 2016 season -- will surely receive a qualifying offer from the Dodgers. Perhaps this will give pause to some teams who are hesitant to part ways with an unprotected Draft pick. But Jansen's value has never been higher, after a dominant 47-save season that saw him win the 2016 Trevor Hoffman Award as the National League's best relief pitcher. Chapman, meanwhile, helped the Cubs end their 108-year championship drought. Melancon, at age 31, bounced back from a down year in 2015 (by his standards, at least) to again establish himself as an elite reliever.
Looking at those narratives alone, however, does not solve the quandary for Major League clubs about who fits their needs best. With that in mind, here's an attempt to break down the trio's value in various categories. To avoid the recency bias of the season we just witnessed, each pitcher's average statistics over the past three campaigns informed our final verdicts:
Strikeouts
Advantage: Chapman
General managers looking for a pitcher who can get the big strikeout when he needs it can't go wrong deciding between Chapman and Jansen, but we'll give Chapman the nod here simply for sustained excellence. The left-hander owns three of the seven best seasons in baseball history in terms of strikeout percentage (minimum 50 innings in a season) -- including the all-time best mark of 52.5 percent, set in 2014.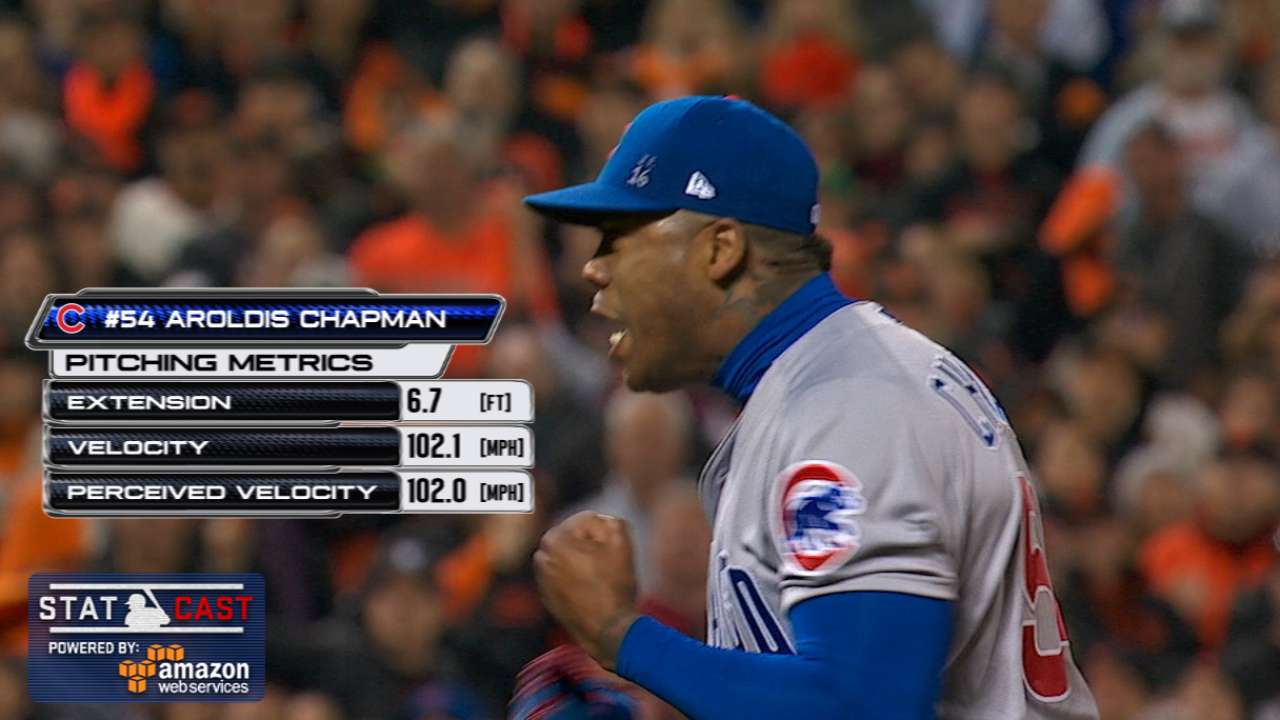 2. Jansen: The development of Jansen's sinker, to go along with his world-class cutter, has helped him increase his strikeout percentage to the point where his 2016 rate (41.4) actually eclipsed Chapman's (40.5). Chapman's fastball has the eye-popping velocity, but the movement on Jansen's pitches make this close to a toss-up.
3. Melancon: With a velocity that sits closer to 92 mph than, say, 103 mph like Chapman or 98 mph like Jansen, Melancon pitches to much more contact than his two contemporaries.
Walks
Advantage: Melancon
Melancon's average walk rate of 4.4 percent over the past three seasons stands apart from the other two free-agent closers. He usually won't strike out the side, but he also hardly ever hurts himself by issuing free passes.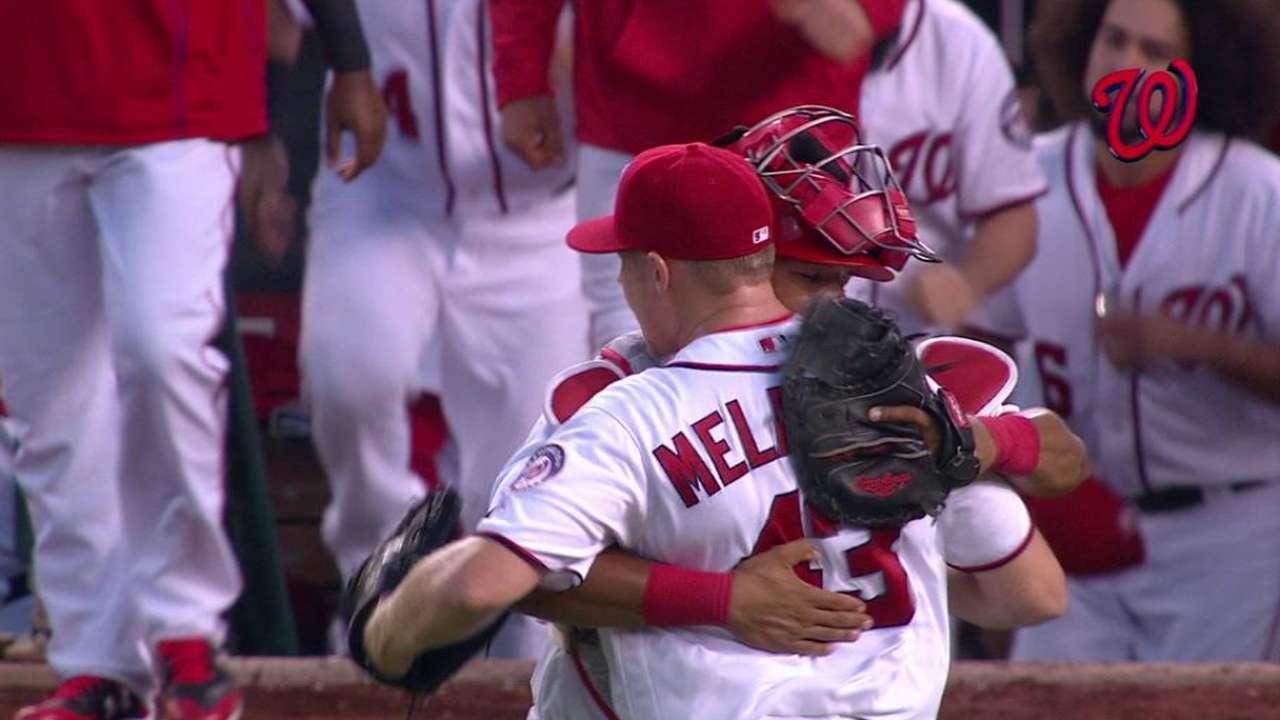 2. Jansen: Jansen has improved mightily in this category, decreasing his walk rate from 7.1 percent in 2014 to an average of 4.2 percent over the past two seasons.
3. Chapman: Chapman throws so hard that sometimes it seems that even he doesn't fully know where exactly his fastball will end up when it crosses home plate. It is worth noting, however, that the left-hander shaved nearly four full percentage points off his rate from 2015 (11.9 percent) to 2016 (8.1).
Preventing home runs
Advantage: Chapman
Though the dramatic game-tying home run hit by Rajai Davis off Chapman in Game 7 of the World Series is our most recent visual memory, it was also the first home run Chapman had given up since June 19. The fact remains that it's hard for any big league hitter to time a 100-plus-mph pitch well enough to take it deep, and the numbers reflect that. Chapman's 0.3 average homers-per-nine-innings rate and 5.4 percent home runs to fly-ball rate over the past three seasons rate better than his two peers.
2. Melancon: Melancon should prove almost as effective as Chapman at keeping the ball in the park for a fraction of the cost -- even with a fastball velocity that sits 8-10 mph slower.
3. Jansen: Jansen has improved in this category to the point where his 5.6 home run to fly ball ratio actually ranked the lowest among this trio last season. The only thing he needs to do is prove that he can keep avoiding hard contact in 2017.
Durability
Advantage: Jansen
All three closers have proven they can stay on the field. So we'll give the slight edge here to Jansen, who turned heads with four multi-inning appearances in the 2016 postseason -- including a memorable 2 1/3 innings in the decisive Game 5 of the NL Division Series, in which he threw a career-high 51 pitches to help the Dodgers beat the Nationals and move on to the NL Championship Series. Jansen has also tallied the most multi-inning appearances (40) in the regular season out of the three closers since '10.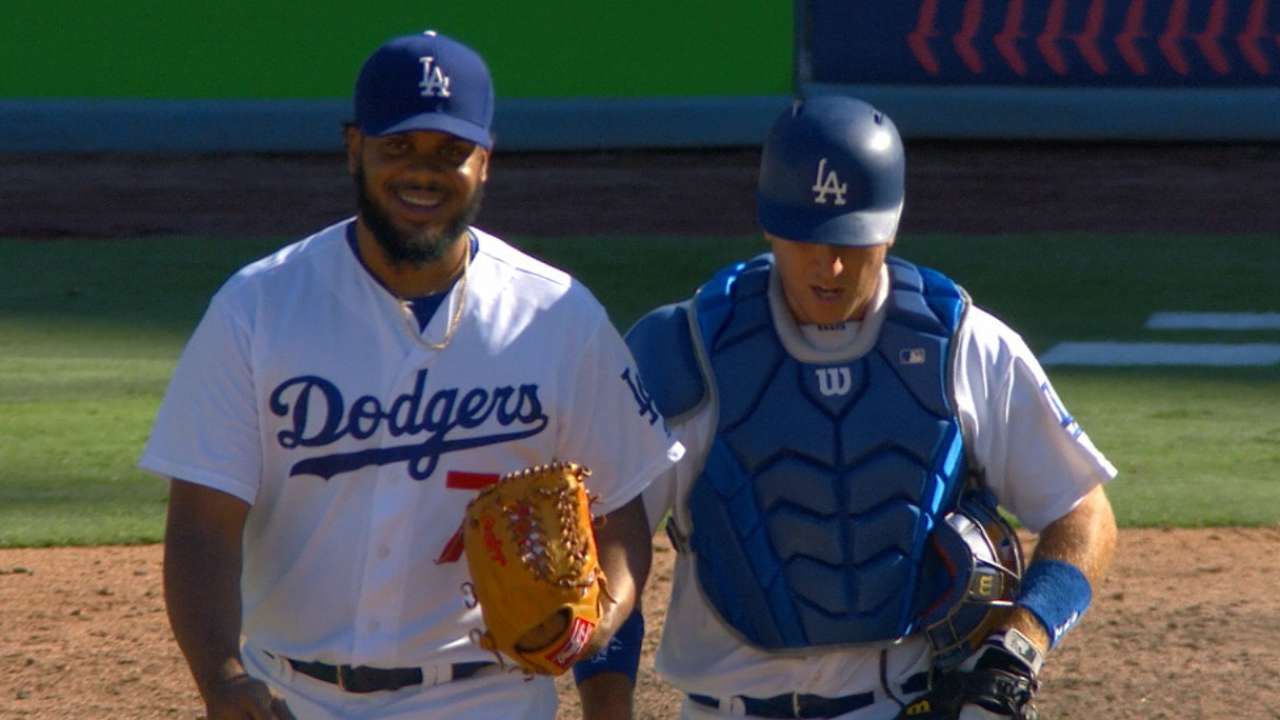 2. Melancon: The right-hander has averaged the most innings (73) and appearances (75) among the trio over the past three seasons. He also has yet to spend any significant time on the disabled list over the course of his career.
3. Chapman: With 33 multi-inning outings in his regular-season career, Chapman has shown he can get the extra out every so often. But as shown by his decreased velocity in Game 7 of the World Series, the left-hander still needs to prove he can do it over back-to-back nights when the lights shine the brightest.
So which closer is the best choice? It may depend on what teams are looking for. Chapman is the most famous name, but Jansen appears to be entering the prime of what has already been an exceptional career. And while Melancon may not bring the flash of the other two, he's shown can be nearly as efficient for a much lower asking price.
Matt Kelly is a reporter for MLB.com based in New York. Follow him on Twitter at @mattkellyMLB. This story was not subject to the approval of Major League Baseball or its clubs.