MLB.com Columnist
Jim Duquette
Fall back? Look forward to big moves
Look for record haul for closers, Cespedes to go west, big names to move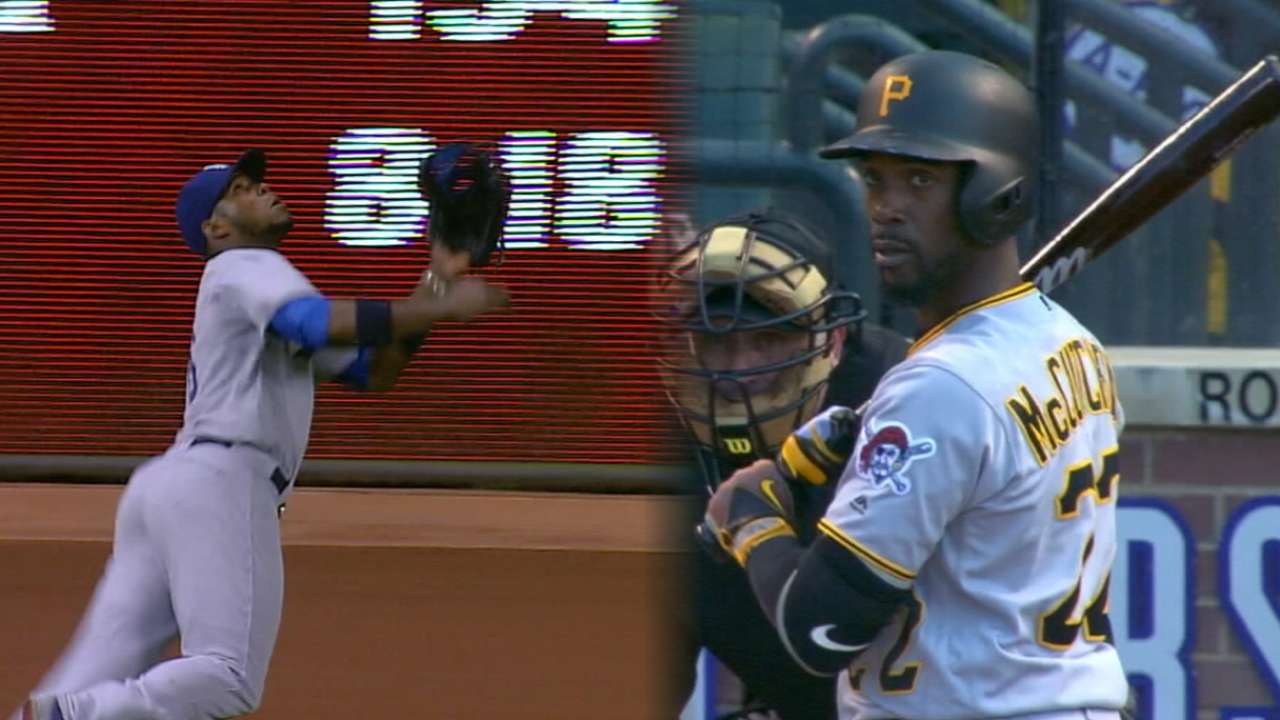 With the World Series behind us, fans of the other 28 teams can now get back into the action, with every die-hard dreaming of the possible transactions that could put their club in next year's Fall Classic. Free agency doesn't open up until Tuesday morning at midnight, and the Hot Stove season probably won't get really fired up until late November, but it's never too early to start thinking of the big moves that might lie ahead.
With that in mind, here are my 10 bold predictions for this offseason.
1. The record for a closer's salary will be broken -- twice
The most money a closer has ever earned in a season is $15 million (Mariano Rivera, of course), but given the impact that dominant relievers had this postseason, expect at least two arms to surpass that in average annual value in their upcoming free-agent deals.
With little starting pitching available and three of the more dominant closers -- Aroldis Chapman, Kenley Jansen and Mark Melancon -- hitting the free-agent market, I expect at least two of them to make more than $15 million per year and surpass the total value of Jonathan Papelbon's $50 million deal, which he signed in 2012 and is the record for total value of a reliever contract.
2. Yoenis Cespedes will sign with a West Coast team
Cespedes transformed from impact player to MVP-caliber hitter in his season-and-a-half with the Mets. The 31-year-old is expected to exercise the opt-out in his deal with the Mets, and with so many big-market West Coast clubs in need of a corner bat with his ability, look for one of the Giants, Angels or Dodgers to bring him in.
3. Two big-name players will be traded this offseason
Every offseason, the trade market starts with a frenzy of rumors about players on the move, but it's rare that we see many trades of All-Stars. This offseason will be different, as some teams look to build off trade conversations that took place in July around the Trade Deadline.
Several big names were discussed, including Andrew McCutchen, Wade Davis, Chris Sale, Chris Archer and Yasiel Puig, among many others. Look for the Giants or Nationals to inquire on Davis while Boston, Texas or the Angels will try to trade for a starter like Sale, Archer or Jake Odorizzi. McCutchen will have multiple suitors if the Pirates decide to dangle him, while Puig is a fit in Atlanta or Milwaukee.
4. The Bronx Bombers will sign one
The Yankees offense has sputtered the past few seasons as their roster has aged. Now that Mark Teixeira, Carlos Beltran, and Alex Rodriguez are gone and their salaries are off the books, general manager Brian Cashman knows he needs a veteran slugger he can pair with wunderkind Gary Sanchez in the middle of the lineup. Look for New York to sign someone like Edwin Encarnacion or Mark Trumbo.
5. Atlanta will be a major player this offseason
The Braves have been in the middle of a rebuild, but with first baseman Freddie Freeman coming off a career year and shortstop Dansby Swanson looking like a franchise cornerstone, look for them to be aggressive this offseason as they hope to put a competitive team on the field in their new park, which is set to open in 2017.
Free agent Justin Turner would be a perfect fit at third base, and catcher Brian McCann -- whom the Yankees are willing to trade because of the emergence of Sanchez -- would love to return behind the plate. They also have plenty of assets in the minors that they could move in the right deal for a controllable starter like Sale.
6. Dexter Fowler will get his multiyear contract
Last offseason, the qualifying offer attached to Fowler by the Cubs hurt his value, as clubs were hesitant to forfeit a top Draft pick to sign him. Instead of signing a multiyear deal he felt was beneath him, Fowler bet on himself and signed a one-year deal with the Cubs that included a mutual option for 2017.
After a terrific season in which he finished with a .393 OBP in the leadoff spot for Chicago, Fowler -- who turns 31 in March -- has said he will decline his part of that option and become a free agent again. Look for the Cubs, Mets, Phillies and Royals (among others) to make good multiyear offers to him.
7. Washington will obtain a catcher not named Wilson Ramos
Ramos had a career season for the Nationals, hitting .307 with 22 homers, and he looked like he would be the most coveted backstop on the market. Unfortunately, he tore the ACL in his right knee the last week of the regular season and likely won't be ready for Opening Day.
A contending team like the Nats can't take a chance on that kind of uncertainty, and they will move on to either sign free agent Matt Wieters or trade for McCann from the Yankees.
8. Kendrys Morales will be a bargain bat
Morales has been incredibly productive for the Royals over the past two seasons, averaging more than 26 homers with an OPS+ of 118 in that time. He's a versatile enough player to play first base on occasion as well, although he was limited in Kansas City because of Eric Hosmer's plus defense.
Morales and the Royals have an $11 million mutual option, but it's easy to see him declining that and being a great bargain elsewhere on a two- or three-year deal.
9. Greg Holland will be the best bargain among pitchers
Holland, who turns 31 in November, had become one of baseball's best closers before needing Tommy John surgery at the end of the 2015 season. He was non-tendered last offseason by Kansas City and maintained a low profile while rehabbing this season.
Given the strong return rates after TJ -- and the fact that he has fanned 12.1 batters per nine innings in his career -- it's easy to see Holland being an effective reliever again, and teams that don't want to bid on Chapman, Melancon and Jansen could find a bargain here.
10. Both World Series clubs will say goodbye to a big name
One of the more unsung signings of last offseason was the one-year deal the Indians signed with Mike Napoli.
Arguably the biggest trade of this past summer was the Cubs sending four players -- including top prospect Gleyber Torres -- to the Yankees for Chapman.
Each team will extend competitive offers for them to return, but it's likely they will be outbid by other franchises with a greater need for Napoli and Chapman. Look for Napoli to stay in the American League, possibly Toronto, and Chapman could end up in Washington.
Jim Duquette, who was the Mets' GM in 2004, offers his opinions as a studio analyst and columnist for MLB.com. This story was not subject to the approval of Major League Baseball or its clubs.