Tribe could see free-agent departures on offense
Napoli, Crisp, Davis among contributors who might not be back in 2017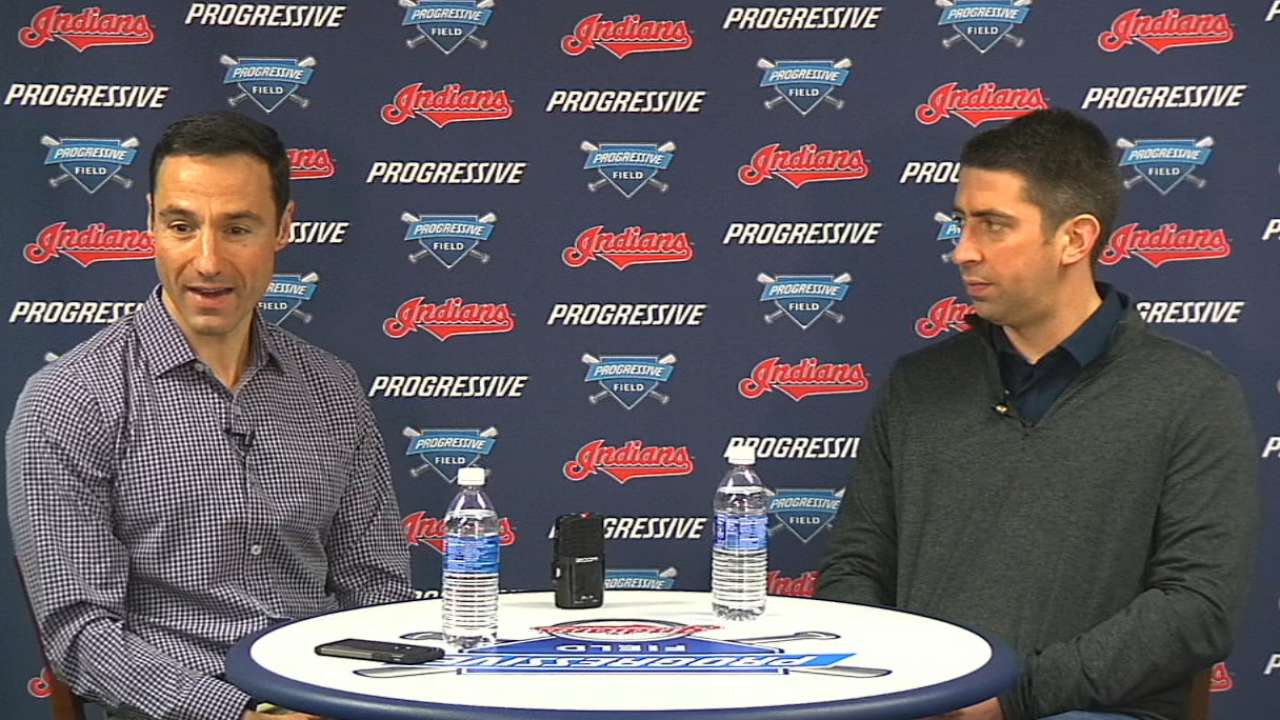 The Indians suffered a heartbreaking defeat in Game 7 of the World Series, but their stellar 2016 campaign may signal just the beginning for this group.
The focus now shifts to 2017, as Cleveland moves forward with much of its core intact. The Indians began the offseason by reportedly picking up Carlos Santana's $12 million club option, and they will continue to shape the roster as they prepare to take another swing at ending the franchise's 69-year long championship drought.
Below is a list of the Indians' free agents and arbitration-eligible players, as well as a look into some of the decisions the club will face when free agency begins Tuesday.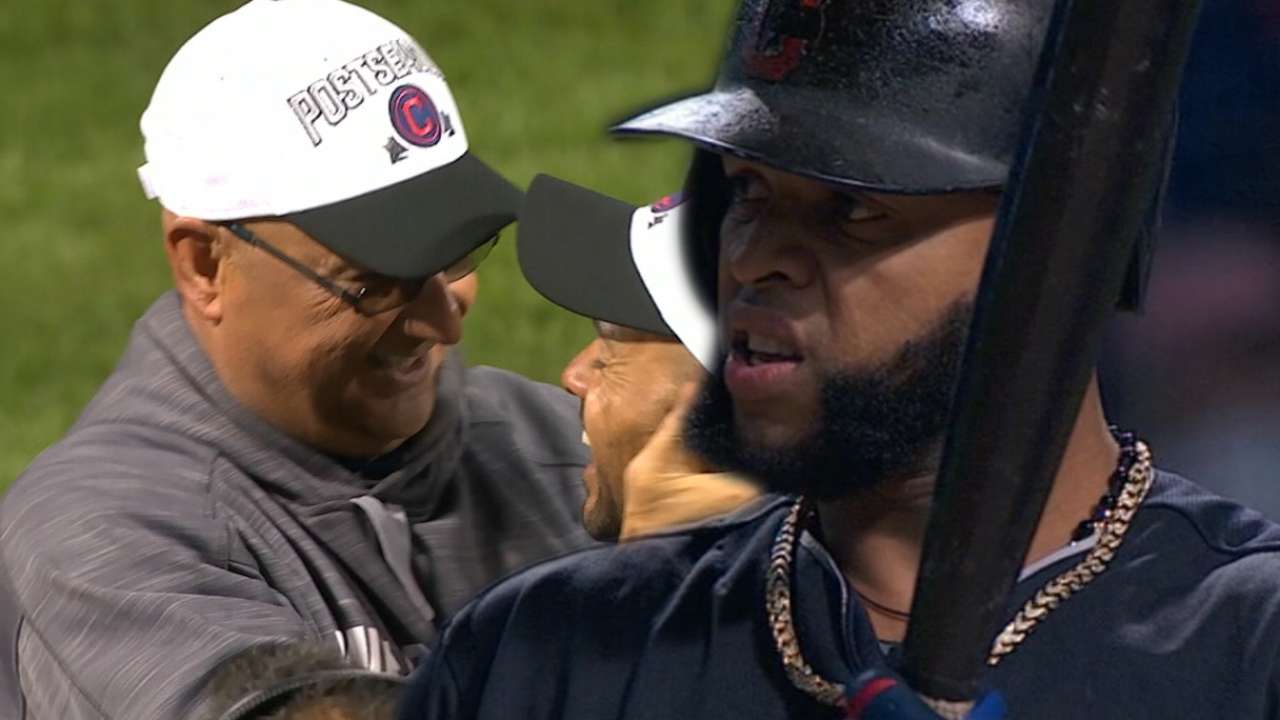 Free Agents: OF Coco Crisp, OF Rajai Davis, 1B Mike Napoli, OF Marlon Byrd
Arbitration-eligible: RHP Cody Allen, RHP Trevor Bauer, OF Lonnie Chisenhall, C Chris Gimenez, OF Brandon Guyer, RHP Jeff Manship, OF/INF Michael Martinez, RHP Zach McAllister, RHP Dan Otero, RHP Danny Salazar and RHP Bryan Shaw
Biggest potential free-agent loss: Fan-favorite Napoli is the most notable contributor who could walk in free agency. There is, however, a sense of a mutual desire to reach an agreement for 2017. The 35-year-old veteran enjoyed a successful bounceback season with the Indians, batting .239/.335/.465 with 34 home runs and 101 RBIs in 2016.
Cleveland can exclusively negotiate with Napoli before he hits the market Tuesday. If a deal isn't reached, the Indians also have the option of extending a $17.2 million qualifying offer prior to Monday's deadline.
Potential free-agent targets: With Crisp and Davis set to become free agents, the Indians have a potential void in their outfield that will need to be addressed in the coming months. The Tribe expects to have Michael Brantley back healthy in 2017, but surrounding him with more depth will be a priority this offseason. Crisp is unlikely to return, but Davis is a possibility to be re-signed. Free agent Steve Pearce, whom Cleveland was linked to at the Aug. 1 non-waiver Trade Deadline, could be a versatile option, particularly as a right-handed bat if the Indians can't retain Napoli.
Wild card scenario: There's nothing to indicate Brantley won't be back healthy in 2017, but any potential setback or re-injury would only exasperate Cleveland's outfield needs. Brantley, who played in just 11 games this season, underwent surgery in August to address biceps tendinitis issues and is expected to make a full recovery by Spring Training.
Chad Thornburg is a reporter for MLB.com. This story was not subject to the approval of Major League Baseball or its clubs.