Royals decline 2017 club option on Hochevar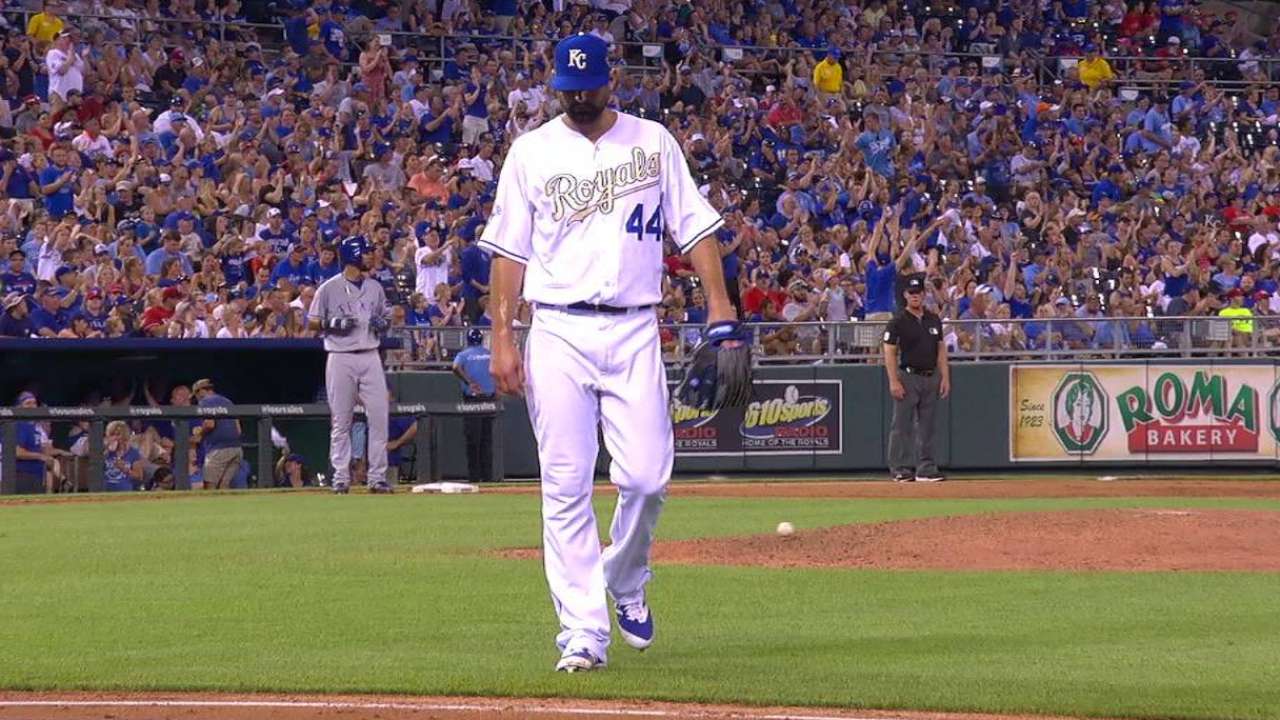 The Royals announced on Saturday they've declined the $7 million mutual option with right-handed reliever Luke Hochevar, making him a free agent eligible to sign with any team as early as Tuesday.
Hochevar, 33, had previously exercised his portion of the deal. His buyout is worth $500,000.
The starter-turned-reliever went 2-3 with a 3.86 ERA in 2016, but his season was cut short after undergoing surgery in August relating to his recent bout with thoracic outlet syndrome.
Recovery time for such a procedure is generally six months, which should put Hochevar in line for a healthy return by Spring Training.
Hochevar was selected by the Royals with the first overall pick in the 2006 Draft, and he spent his first five full seasons as a starter before transitioning to the bullpen after giving up an MLB-high 118 earned runs in '12.
Hochevar found success as a reliever, compiling a 2.96 ERA over 158 1/3 innings his last three full seasons, though he missed all of 2014 after undergoing Tommy John surgery that March.
Daniel Kramer is a reporter for MLB.com. This story was not subject to the approval of Major League Baseball or its clubs.