Hit parade: 2017's top free-agent hitters
Cespedes, Bautista, Encarnacion, Trumbo among top bats available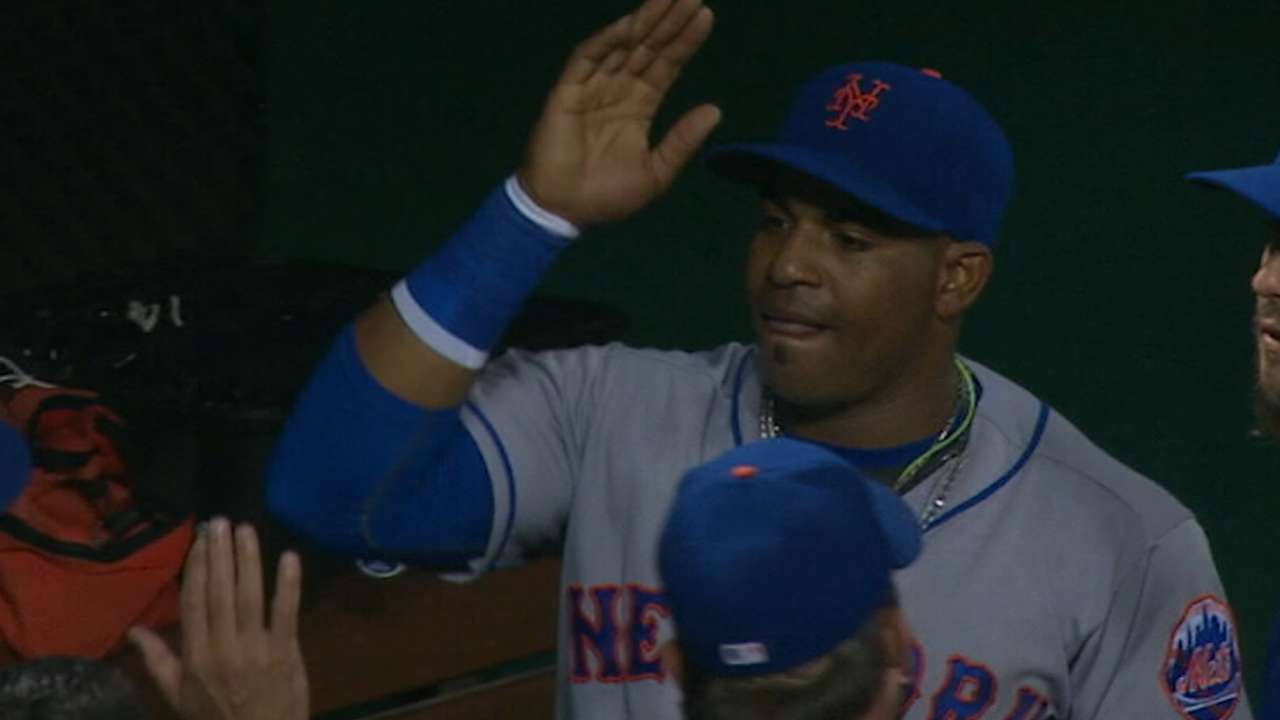 Now that the Cubs have both ended baseball's longest championship drought and celebrated with an epic party in Chicago, the sport turns its eyes to what should be a busy offseason.
Twenty-nine other clubs will try to capture the ultimate feeling the North Siders enjoyed this week by tinkering (or perhaps overhauling) their rosters, and given the track record of Theo Epstein and Jed Hoyer, don't rule out the Cubs as major players, either. The process of renewal begins in full force Tuesday, when eligible free agents are free to sign with any team.
All 30 teams are currently window shopping the list of potential free agents in advance of Tuesday's opening bell. Before the first phone calls are made, here are some facts that could convince them to sign -- or walk away -- from this year's free-agent hitters:
Jose Bautista
Why teams would sign: Bautista has clubbed more home runs (249) than any Major Leaguer and drawn more walks (661) than any American League player this decade.
Why they could walk away: The 35-year-old outfielder played in 116 games -- his lowest total since 2012 -- last season and posted his lowest OPS+ (117) since 2009, his first full season in Toronto.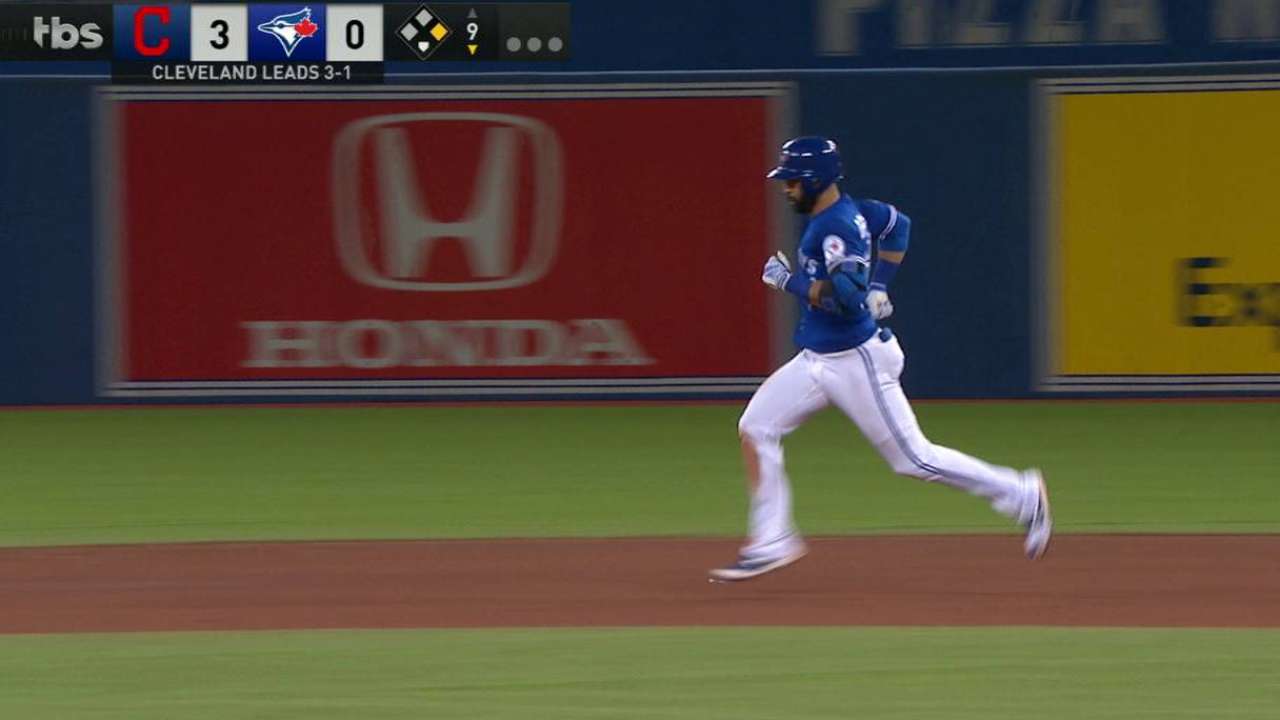 Carlos Beltran
Why teams would sign: Beltran proved in 2016 that age is just a number, playing 151 games and tallying the seventh-most total bases (283) recorded in a single season by a player 39 years of age or older.
Why they could walk away: Can Beltran sustain that production? Only three players on that historic list -- Hall of Famers Sam Rice and Dave Winfield, and David Ortiz -- went on to record at least the same number of total bases the next season.
Yoenis Cespedes
Why teams would sign: Few batters have proven to be better in big moments lately than Cespedes, who led the National League with a 1.066 OPS in high-leverage situations in 2016, according to Baseball-Reference.com.
Why they could walk away: Cespedes' OPS dropped nearly 100 points after he returned from a quad injury in August. Potential suitors will need to know he has fully recovered.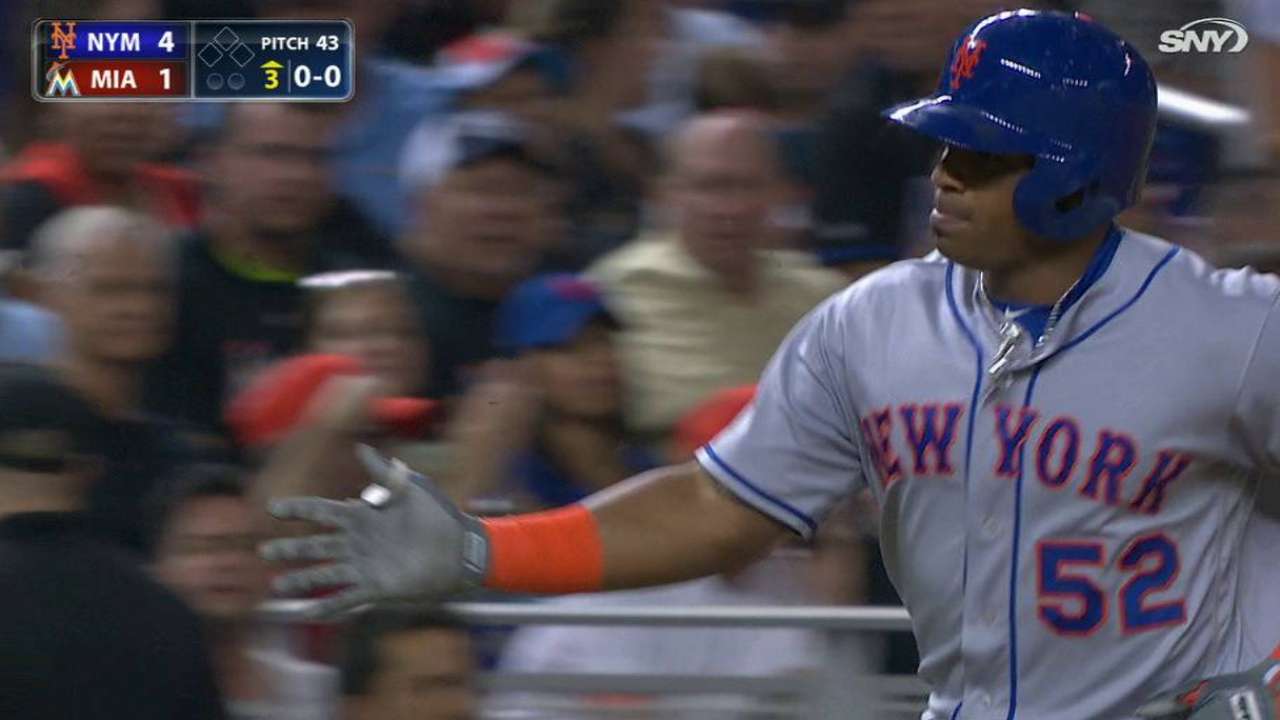 Ian Desmond
Why teams would sign: After posting an 82 OPS+ that sat well below league average in 2015, Desmond bounced back to a 104 OPS+ and recorded career highs in hits (178), runs (107), OBP (.335) and total bases (279).
Why they could walk away: Desmond showed in the AL Division Series that his mastery of the new position in center field leaves room for improvement. He finished with -4 defensive runs saved (DRS) in 2016, according to FanGraphs, which ranked 17th out of 24 qualified AL outfielders.
Edwin Encarnacion
Why teams would sign: He's the best pure run producer on the market. Only Miguel Cabrera has collected more RBIs than Encarnacion's 550 since the beginning of 2012, and only Chris Davis has clubbed more home runs than Encarnacion's 193 in that span.
Why they could walk away: Encarnacion paced the AL with 127 RBIs, but he also saw his strikeout total rise to a career-high 138 (his first season with more than 100 punchouts since 2008) and his average drop to .263 (his lowest since 2010).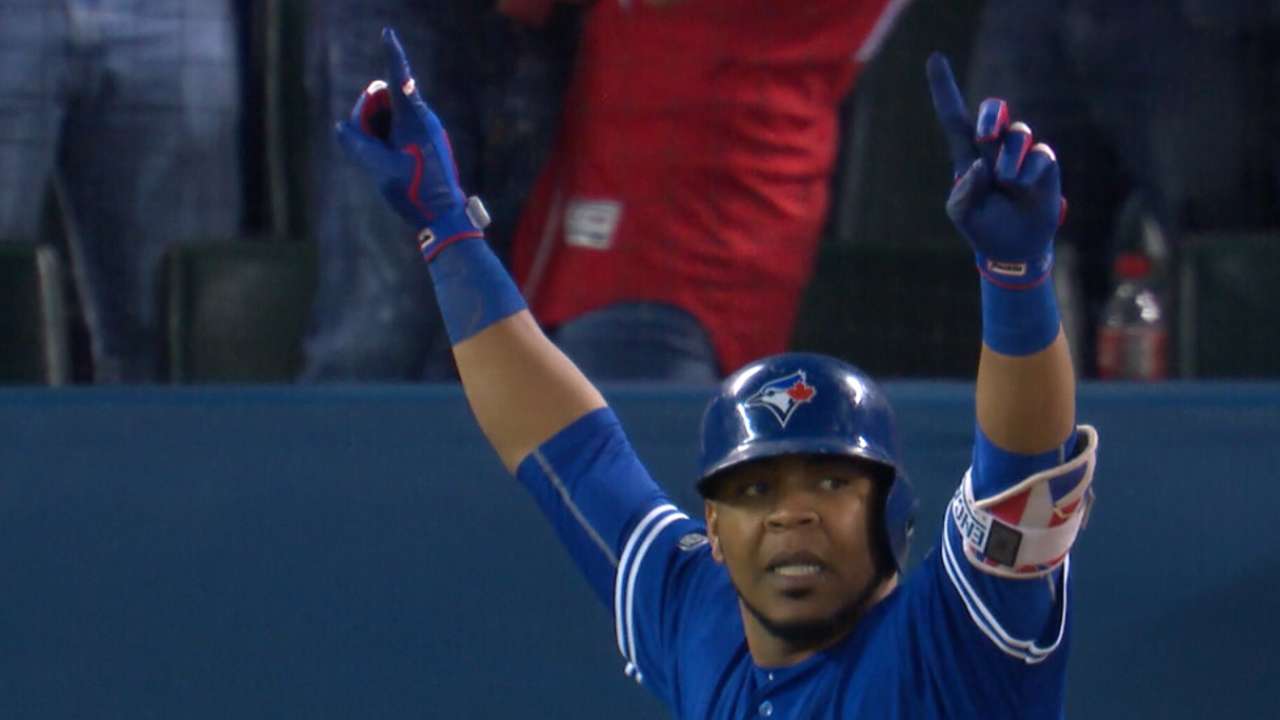 Dexter Fowler
Why teams would sign: Fowler paired a career-best 48 RBIs and .393 OBP with the first positive ultimate zone rating (UZR) defensively in his career. He also set a franchise record with six leadoff hits in the postseason, including a home run to begin Game 7 of the World Series.
Why they could walk away: If Cubs fans could knock Fowler for anything, perhaps it would be that they didn't see him enough. The center fielder suited up for 125 games in 2016 and has played in at least 140 games just twice in his eight full Major League seasons.
Mike Napoli
Why teams would sign: Napoli was as good as ever in 2016, adding a huge power boost to the AL champion Indians with a career-high 34 home runs, 101 RBIs and 78 walks.
Why they could walk away: The 34-year-old first baseman isn't getting any younger, and he posted a 26.4 percent swing rate at pitches outside the zone that ranked as his highest single-season total since 2010, according to FanGraphs.
Wilson Ramos
Why teams would sign: The decision to undergo Lasik eye surgery paid huge dividends for Ramos, who established career highs in nearly every offensive category and led all Major League catchers with 124 weighted runs created, per FanGraphs.
Why they could walk away: A devastating ACL tear in Ramos' right knee will obviously limit his market value. Even if Ramos does return fully healthy, history says that only four catchers this century have posted back-to-back seasons with an OPS of at least .850 after their 28th birthday, as Ramos will hope to do in 2017.
Josh Reddick
Why teams would sign: Reddick is one of only two right fielders (along with the Angels' Kole Calhoun) to combine an OPS+ above 100 at the plate with a positive defensive runs saved total in the field for each of the past three seasons.
Why they could walk away: The Dodgers' struggles against left-handed pitching were well chronicled in 2016, and Reddick was no exception. His .366 OPS ranked dead last out of batters with at least 100 plate appearances against southpaws last season.
Mark Trumbo
Why teams would sign: Leading the Major Leagues with 47 home runs is a good place to start, as is a career-high .850 OPS and .533 slugging percentage.
Why they could walk away: Trumbo faded badly in the second half of 2016, seeing his OPS fall by nearly 170 points. He also batted just .173 against left-handed pitching, the lowest average of any big league player with at least 150 plate appearances against southpaws.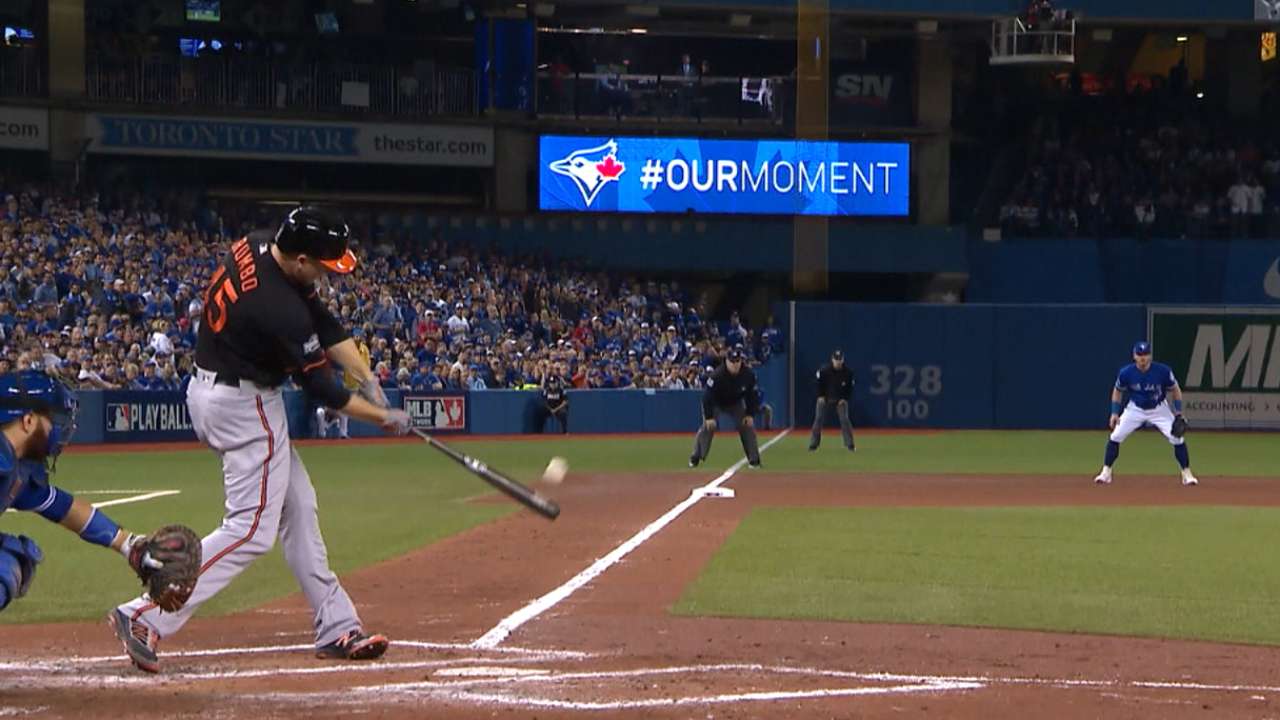 Justin Turner
Why teams would sign: Turner became one of 2016's major breakout stars, setting career highs in many offensive categories and tying for the team lead with 27 home runs and 90 RBIs.
Why they could walk away: Like Trumbo, Turner's struggles against lefties became exposed by the end of the year. His OPS was 279 points lower against southpaws than against right-handers.
Neil Walker
Why teams would sign: Walker had the second-most home runs (15) among NL second baseman at the All-Star break on his way to a career-high 3.7 WAR, according to FanGraphs.
Why they could walk away: Walker played in 113 games before his season was cut short by a back surgery -- his lowest total of games played in a season since 2010. If he does return healthy in 2017, however, Walker should offer a lot of value to potential suitors.
Matt Wieters
Why teams would sign: The 30-year-old catcher stayed mostly healthy and rebounded for his first double-digit home run season in three years.
Why they could walk away: Despite his All-Star status, Wieters' 87 OPS+ ranked seventh out of nine AL catchers with at least 100 games played in 2016.
Matt Kelly is a reporter for MLB.com based in New York. Follow him on Twitter at @mattkellyMLB. This story was not subject to the approval of Major League Baseball or its clubs.