Nationals' free-agent targets: closer, catcher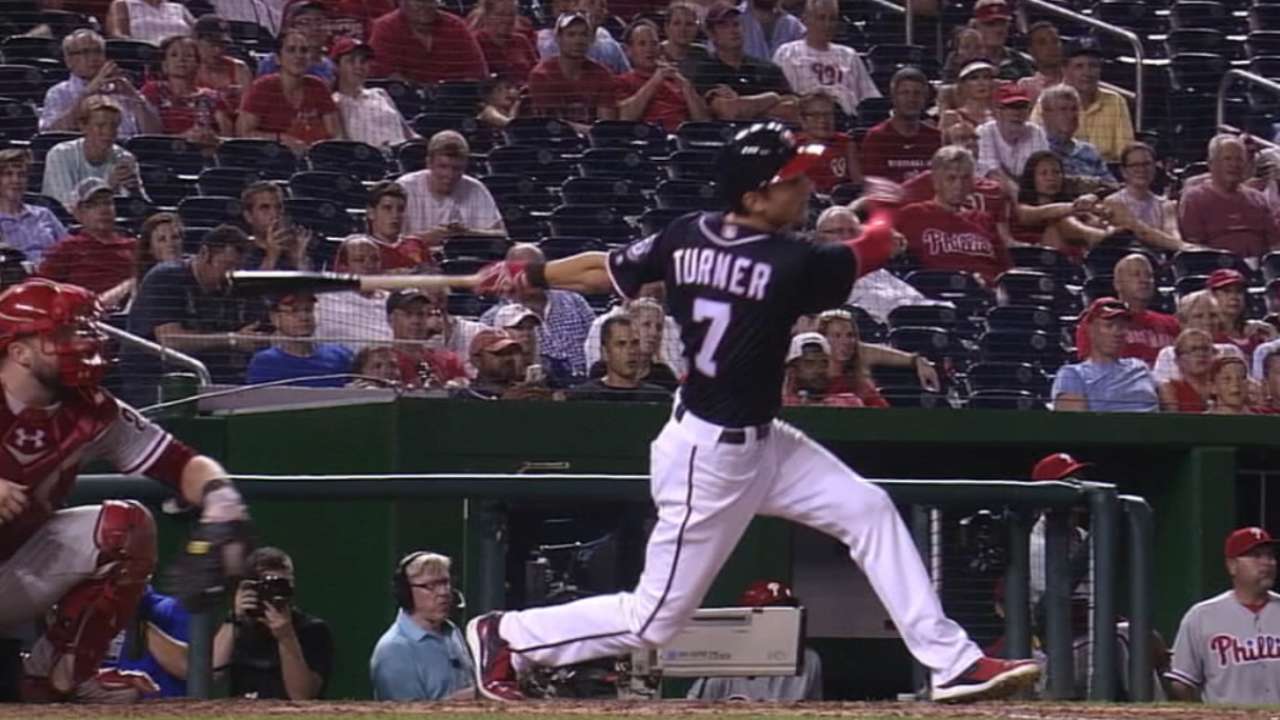 The Nationals enter free agency hoping to turn their 2016 National League East Division-winning team into a World Series champion. After the Cubs reached the Fall Classic, this franchise now owns the longest pennant drought in baseball, never having reached the World Series since the team began in 1969. Washington can take solace that it will not lose much of its 95-win team to free agency and should be in position to compete for a postseason spot next year.
Arbitration-eligible: OF Bryce Harper, C Jose Lobaton, INF Anthony Rendon, OF Ben Revere, INF Danny Espinosa, SP Tanner Roark.
Free agents: RP Mark Melancon, C Wilson Ramos, INF Stephen Drew, RP Marc Rzepczynski, RP Matt Belisle, SP Mat Latos, RP Sean Burnett.
BIGGEST POTENTIAL FREE-AGENT LOSS
Ramos. A torn ACL in September ended Ramos' season prematurely and put his impending free agency in question. It is unclear whether Ramos will be ready for the start of next season, and Washington didn't extend him a qualifying offer. He has admitted that his future could be in the American League as a designated hitter. The Nationals are also losing Melancon as a closer, but they knew he was a rental when they acquired him at the Trade Deadline, and there are closers available in the market. Catchers are much more difficult to find, and Ramos was an excellent hitting catcher.
POTENTIAL FREE-AGENT TARGETS
The Nationals figure to be in the market for a closer and could choose between an elite, experienced option like left-hander Aroldis Chapman, in whom they've shown interest in the past, or right-hander Kenley Jansen. They also could opt for one of their own talented bullpen arms. They were also pleased with the performance from Melancon and could re-sign him if the asking price for the other two pitchers gets too expensive.
WILD CARD SCENARIO
One of the talking points for general manager Mike Rizzo during his end-of-the-season conference call was his team's versatility, and much of that seems to revolve around the flexibility of shortstop-center fielder Trea Turner. If Washington can acquire an impact outfielder from a trade, they could move Turner to his natural position of shortstop and potentially move Harper to center field. Or if they can find an infielder, maybe Turner makes the full conversion to center field. Either way, Rizzo has always been open to making a move even when the Nationals might not appear to have a clear need.
Jamal Collier covers the Nationals for MLB.com. Follow him on Twitter at @jamalcollier. This story was not subject to the approval of Major League Baseball or its clubs.