Cespedes reportedly opts out of contract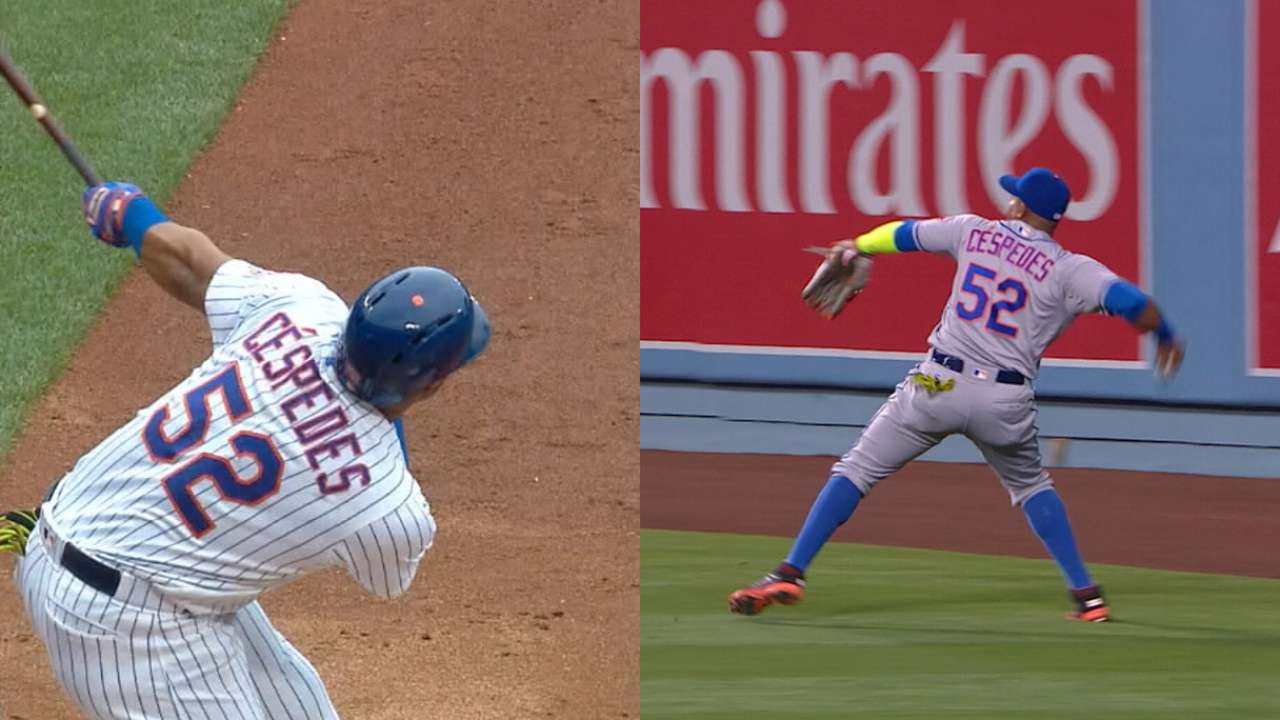 NEW YORK -- The Mets' year-and-a-half marriage with Yoenis Cespedes has reached another split. Time will tell if it is permanent.
As expected, Cespedes reportedly exercised the opt-out clause in his contract on Saturday, making the two-time All-Star a free agent for the second consecutive winter. The Mets have not commented on the move, with general manager Sandy Alderson declining to discuss the club's state of affairs in any capacity since September. But club officials were anticipating the opt out.
Cespedes had until 11:59 p.m. ET on Saturday to notify the Mets that he planned to opt out of his three-year, $75 million contract, which he signed last January. That was a formality, as he stands to be one of baseball's most-coveted free agents following an All-Star first full season with the Mets.
Cespedes hit .280/.354/.530 with 31 home runs and 86 RBIs in 132 games in 2016. In 189 games since the Mets acquired him at the 2015 Trade Deadline, Cespedes has posted a .282/.348/.554 line, with 48 home runs and 130 RBIs, saying frequently he enjoys playing in New York.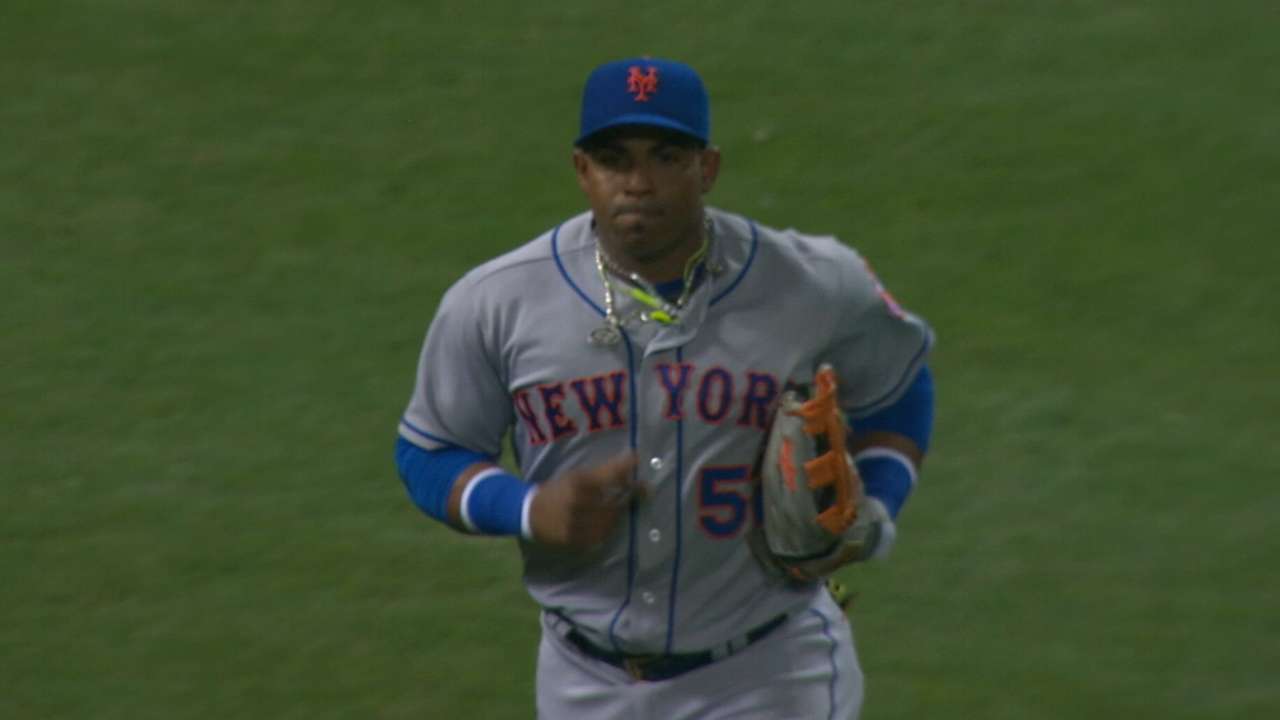 The attraction was mutual when Cespedes became one of the most productive Trade Deadline acquisitions in baseball history, hitting 17 home runs down the stretch in 2015 for a Mets team that made it to the World Series. But after initially seeking a contract in excess of $100 million, Cespedes signed a significantly smaller deal with New York in January that included an opt-out clause, essentially guaranteeing he'd test the market again, barring injury.
Cespedes did miss 30 games in 2016, due to a variety of leg injuries, but was extremely productive when on the field. Known as a notoriously free swinger for much of his career, Cespedes set career highs in walks (51) and on-base percentage (.354), while reaching the 30-homer plateau for the second time in as many seasons.
The Mets were 74-58 with Cespedes in the lineup this season, and just 13-17 without him. Unlike a year ago, when the team had little interest in re-signing Cespedes until his market dried up in mid-January, the Mets are expected to pursue him more actively this winter. But they also anticipate much more competition for his services, with the Giants, Nationals, Blue Jays and Angels among an early group of rumored suitors.
Cespedes headlines a thin class of free-agent sluggers, which also includes Jose Bautista, Edwin Encarnacion and Mark Trumbo.
Complicating the Mets' pursuit is the fact that Cespedes is essentially a corner outfielder at this point in his career, and the team already has three of those in Jay Bruce, Curtis Granderson and Michael Conforto. Alderson is also wary, in general, of long-term contracts for players over 30; he signed Cespedes in January only because the slugger was initially committed to playing center field, and interested in signing a short-term deal. Neither of those are likely to be true this winter.
Anthony DiComo has covered the Mets for MLB.com since 2008. Follow him on Twitter @AnthonyDiComo and Facebook, and listen to his podcast. This story was not subject to the approval of Major League Baseball or its clubs.