Mariners' likely offseason targets are OF, 1B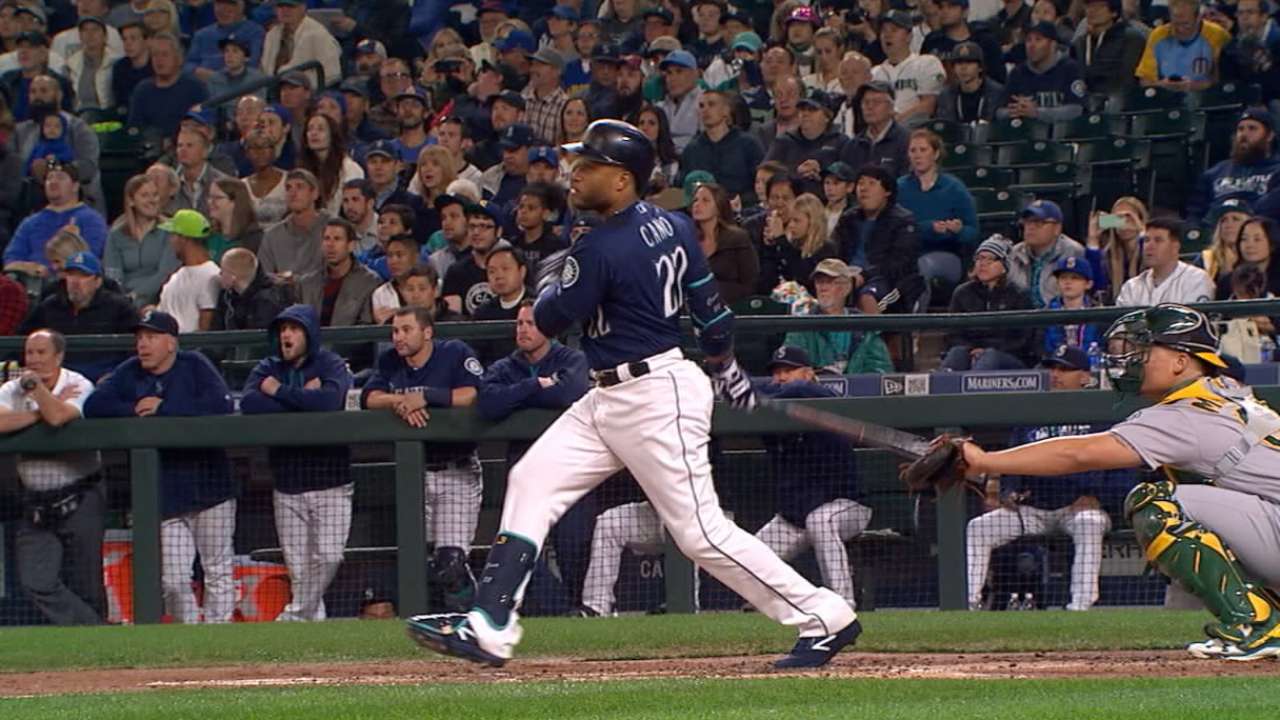 SEATTLE -- The offseason officially opened after the 2016 season ended in dramatic fashion with the Cubs' victory in Game 7 of the World Series.
Mariners general manager Jerry Dipoto figures to have another busy winter, but trades might be a bigger focus than free agency. The Mariners had until 9 p.m. PT on Monday to negotiate with their own free agents, after which they can sign with any team, or sign players from other clubs.
Free agents
1B Adam Lind and Dae-Ho Lee, OF Franklin Gutierrez, RHP Drew Storen, C Chris Iannetta ($4.25 million option declined).
Arbitration-eligible
C Mike Zunino, RHP Nick Vincent, RHP Evan Scribner, RHP Tom Wilhelmsen, OF Leonys Martin.
Biggest potential free-agent loss
Lind played the biggest part of any of the pending free agents in 2016, but he isn't expected back since the Mariners acquired left-handed-hitting first-base prospect Daniel Vogelbach in July to fill that role going forward. That leaves Lee as the most-sought free agent in this group, given Dipoto will be looking to complement Vogelbach with a right-handed bat, whether that be Lee or another MLB veteran. Lee told reporters in Korea that he's not certain of his future at this point, but he would like to go where he can get the most playing time.
Potential free agent targets
Dipoto won't likely pursue big-ticket free agents, but the GM could tap that market to add a corner outfielder, right-handed first-base option and/or bullpen help. A left-handed reliever is a priority and there are some viable candidates like Jerry Blevins, Brett Cecil and J.P. Howell. Steve Pearce of the Orioles could be a fit as a right-handed-hitting first baseman and there are veteran catchers like left-handed-hitting Alex Avila and Jason Castro who could mesh well with Zunino. Former Mariner Michael Saunders would seem to fit better with the new regime as the kind of athletic corner outfielder it seeks, though a right-handed bat might be more in demand, since the team exercised its $7 million option on Seth Smith and also has left-handers Martin and Ben Gamel already in its outfield mix.
Wild card scenario
Dipoto doesn't seem likely to chase starting pitching in free agency, given it's a relatively weak group that figures to be overpriced due to the ever-present pursuit of arms. The Mariners are fairly well stocked in their rotation with the return of six starters --- Felix Hernandez, Hisashi Iwakuma, James Paxton, Taijuan Walker, Ariel Miranda and Nathan Karns. The odds seem low, but should the Mariners determine one of their young starters might bring a strong return on the trade market, that might be one scenario that would open the Mariners to pursue a starter in free agency.
Greg Johns has covered the Mariners since 1997, and for MLB.com since 2011. Follow him on Twitter @GregJohnsMLB and listen to his podcast. This story was not subject to the approval of Major League Baseball or its clubs.