Giants could be big players in free agency
Pitching, left field among team's needs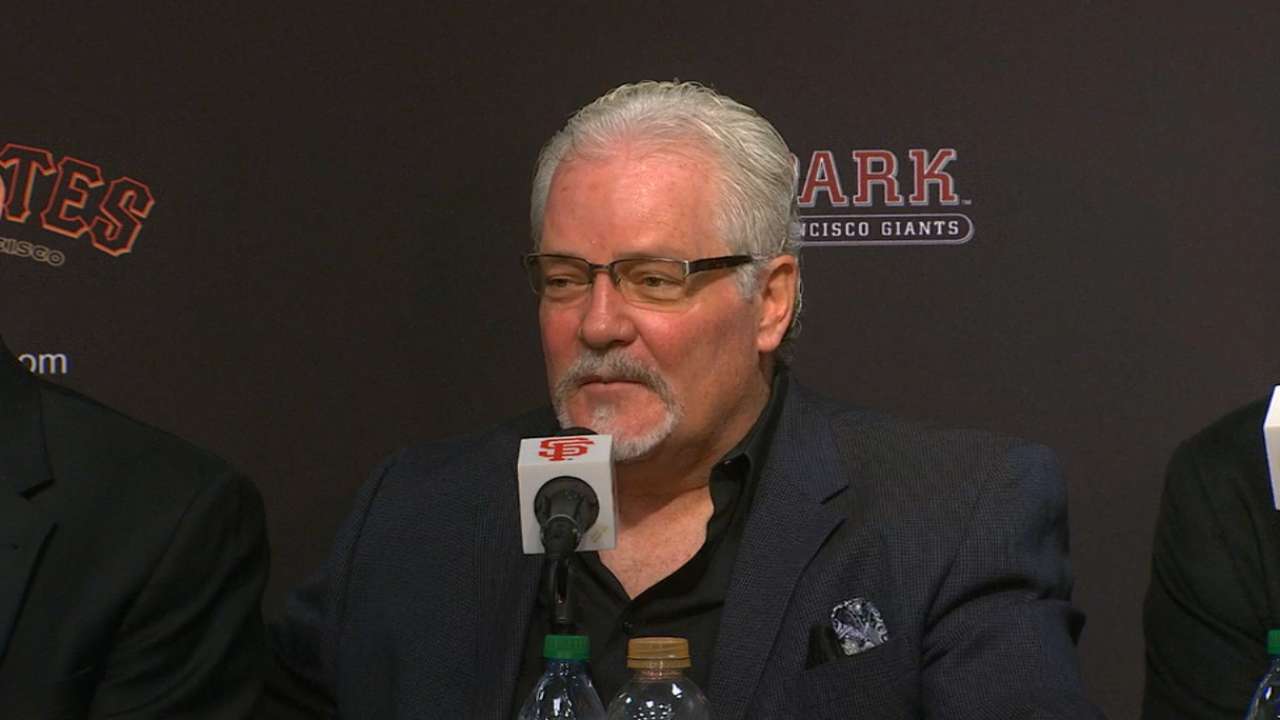 SAN FRANCISCO -- The Giants are poised for another shopping spree, but they're not eyeing the boutiques around Union Square. They're focusing on the list of Major League free agents, which proved fruitful for them last offseason.
Having successfully replenished their starting rotation with right-handers Johnny Cueto and Jeff Samardzija before the 2016 season, the Giants are expected to seek a qualified closer and possibly an offensively proven left fielder on this year's open market.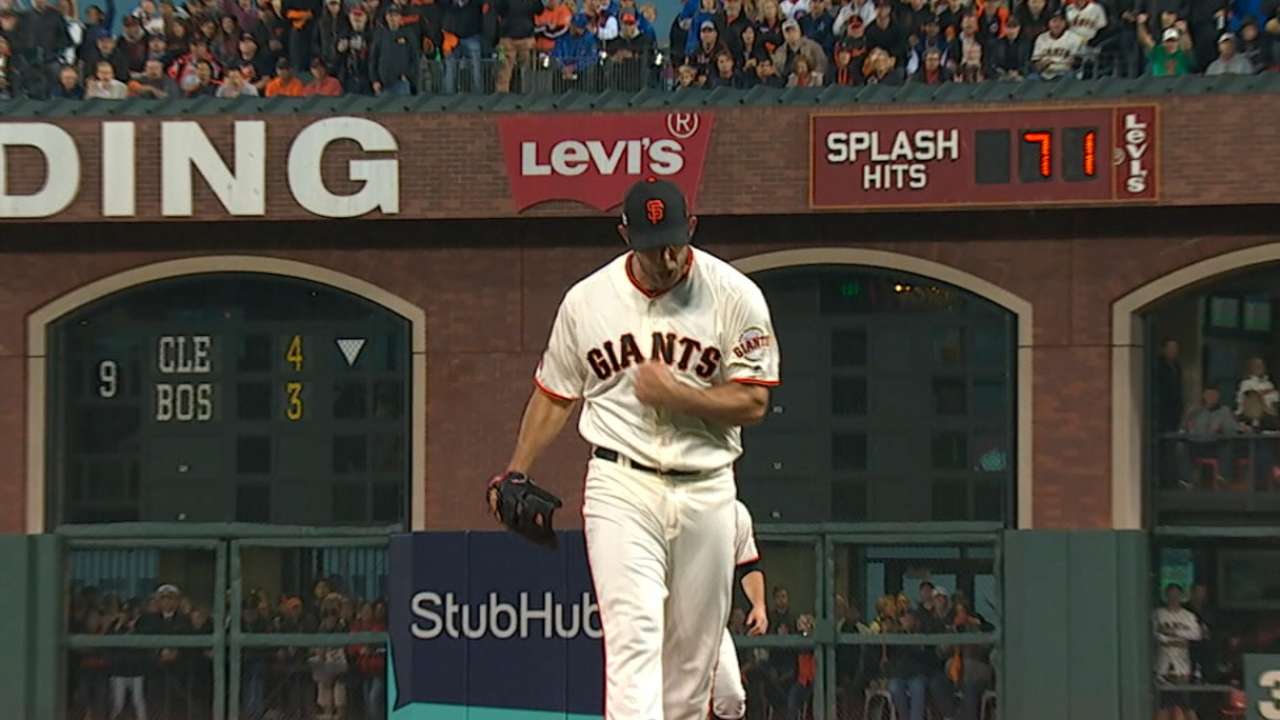 Free agents: LHP Javier Lopez, RHPs Jake Peavy, Sergio Romo and Santiago Casilla, OFs Gregor Blanco and Angel Pagan
Arbitration-eligible: INF Ehire Adrianza, LHP Will Smith, 3Bs Eduardo Nunez and Conor Gillaspie, RHPs George Kontos and Cory Gearrin.
Biggest potential free-agency loss: Quite possibly, none of the Giants' eight free agents fits this category, since none of them appears to be essential to the club's 2017 plans.
Left fielder Pagan is expendable. The Giants have indicated that they're prepared to take a longer look at Mac Williamson and Jarrett Parker if they don't obtain a left fielder in free agency.
Blanco has served the club ably since 2012. However, given his backup status, re-signing him is not a top priority.
Management's intent to upgrade the closer's spot and rely more heavily on the team's younger relievers would appear to squeeze out right-handers Romo and Casilla, as well as left-hander Lopez.
Peavy is highly unlikely to return. The Giants have not reserved a spot in the starting rotation for him. Nor did they mention him as a candidate for the No. 5 starter's vacancy.
Right-hander Joe Nathan and infielder Gordon Beckham might be considered for secondary roles but nothing more than that.
Potential free-agency targets: The Giants' need for a closer has inevitably linked them with free agents Mark Melancon and Kenley Jansen. Approaching last season's Trade Deadline, San Francisco was unable to put together a package of players for Melancon, who was then with Pittsburgh. As the Dodgers' closer, Jansen obviously was unavailable.
Many Giants fans dream about signing outfielder Yoenis Cespedes. But his asking price figures to be extremely high. Besides, the Giants might have other priorities. One involves the possibility of negotiating a contract extension with ace left-hander Madison Bumgarner. San Francisco also might have to hoard money to bid anew for Cueto, who can opt out of his six-year, $130 million deal after the 2017 season.
Wild-card scenario: Conceivably, San Francisco could ignore free agency entirely and rely on competition among farmhands at Spring Training to fill its needs. But the Giants' success in free agency last year could embolden them to make more eight- and nine-figure purchases.
Chris Haft has covered the Giants since 2005, and for MLB.com since 2007. Follow him on Twitter at @sfgiantsbeat and listen to his podcast. This story was not subject to the approval of Major League Baseball or its clubs.