D-backs could address pitching in free agency
Bullpen a priority, but club could add starters, too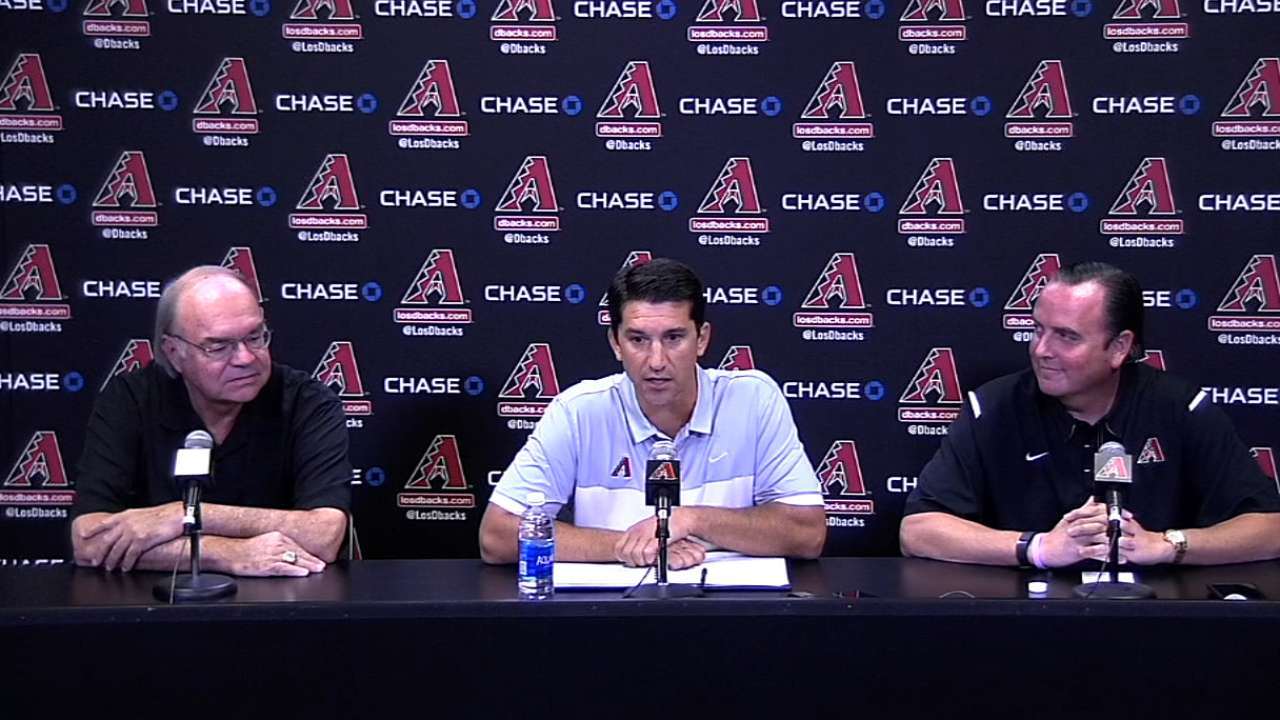 PHOENIX -- While recently hired general manager Mike Hazen has been tightlipped about his offseason plans for the D-backs, one thing is probably certain -- the team will commit less money this offseason than last.
The D-backs shocked the baseball world last offseason by signing free-agent right-hander Zack Greinke to a six-year, $206.5 million deal.
With a young nucleus, the D-backs have just two free agents in right-hander Daniel Hudson and outfielder Rickie Weeks Jr.
"I think it's a talented group," Hazen said during his introductory news conference. "I think there's a chance that hopefully we can, as a group, come together and figure out a way to map out a path to success where we'll have a much better pitching staff going into next season. That's our goal. But there's a lot of conversation that's going to surround that."
One word that Hazen has used a lot since taking over is "sustainability," which would seem to indicate that, while the D-backs could use free agency to plug certain holes, they will focus most of their attention on building a strong farm system.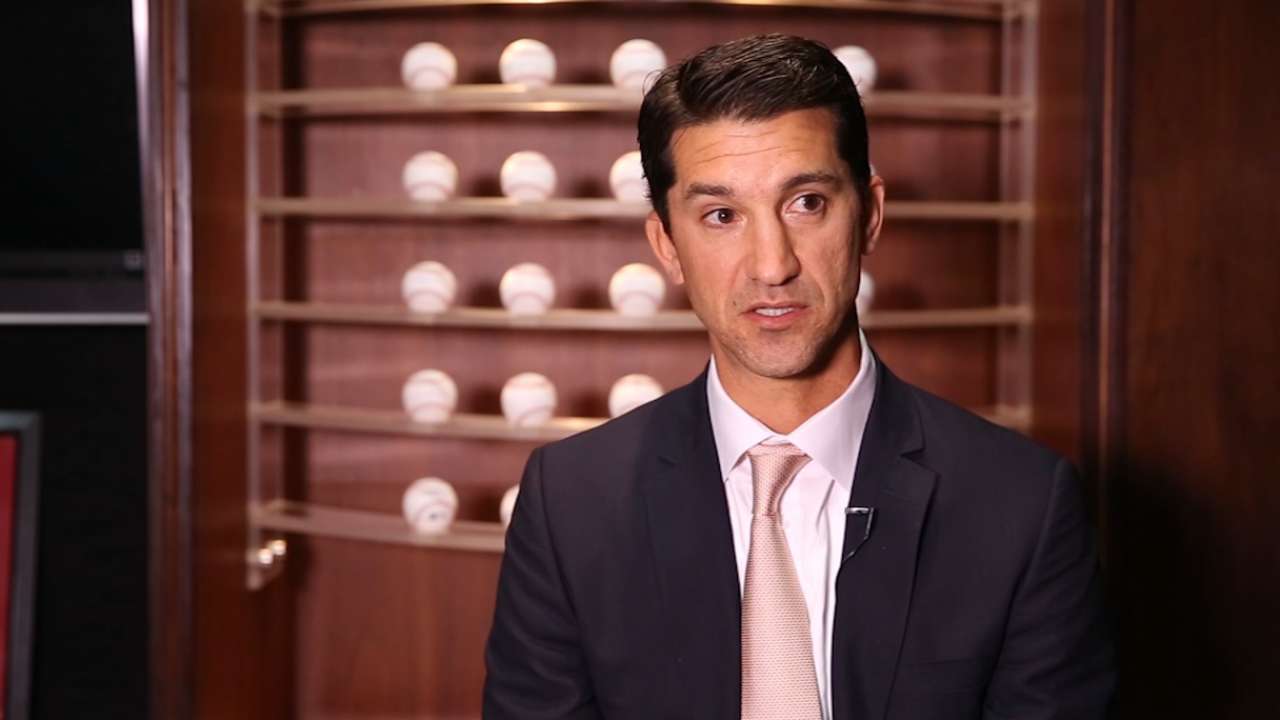 BIGGEST POTENTIAL FA LOSS
Hudson would definitely leave a bigger hole than Weeks given that the bullpen is already an area of need.
While he had a dreadful 15-game stretch where he compiled a 24.21 ERA from June 23-Aug. 2, Hudson opened the year with a 1.55 ERA in his first 30 appearances and closed it with a 1.66 ERA in his final 25 games.
Hudson is also a veteran among what is otherwise a very young 'pen.
POTENTIAL FA TARGETS
Pitching, pitching and more pitching. The D-backs will look to improve their starters and relievers, but the bullpen should get more of the focus. That's because the rotation seems primed for more growth, while the bullpen was left without a pair of veteran back-end pieces when Brad Ziegler and Tyler Clippard were traded last season.
WILD CARD SCENARIO
If a team were to decide to pick up all or most of Greinke's salary, it's possible the D-backs would have more money to spend. They could spread Greinke's money out over several players rather than have it tied into one.
ARBITRATION-ELIGIBLE
SP Rubby De La Rosa, RP Randall Delgado, C Welington Castillo, C Chris Herrmann, INF Jean Segura, SP Patrick Corbin, SP Shelby Miller, INF Chris Owings and C Tuffy Gosewisch.
Steve Gilbert has covered the D-backs for MLB.com since 2001. Follow him on Twitter @SteveGilbertMLB. This story was not subject to the approval of Major League Baseball or its clubs.