Fans embrace euphoria at World Series parade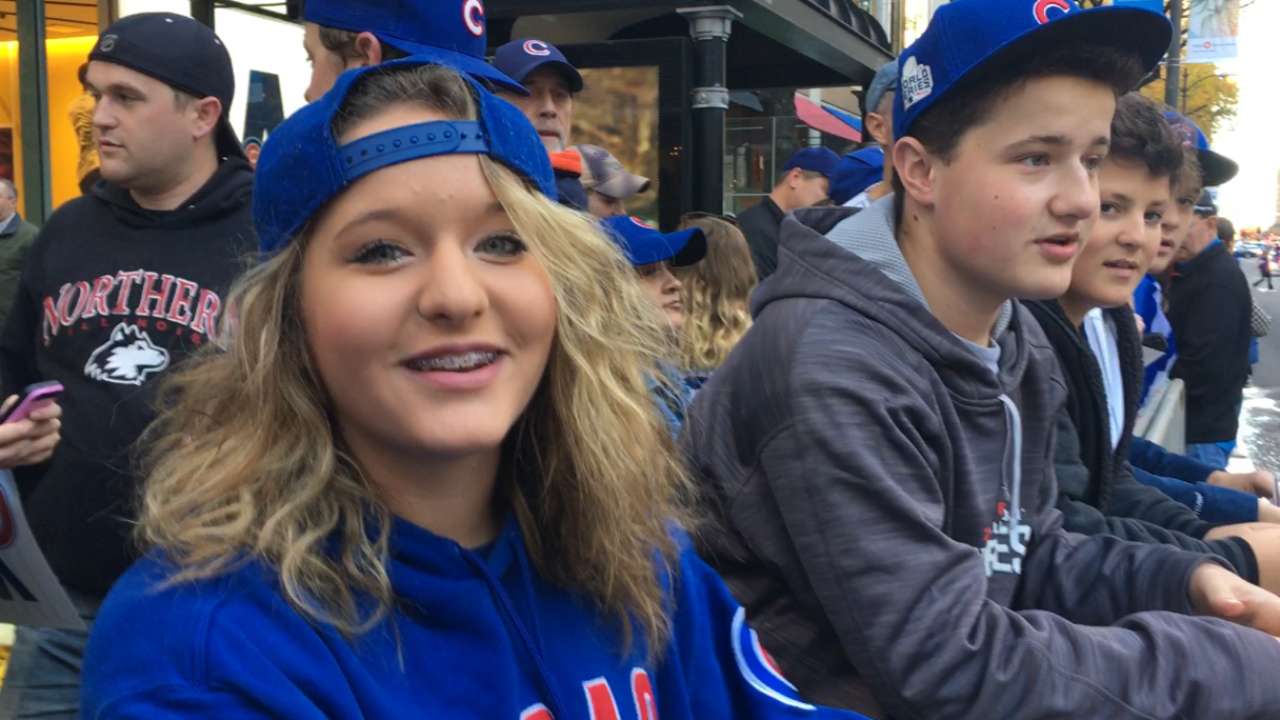 CHICAGO -- Carl Amrhein has pulled off the near impossible by being both a Cardinals and a Cubs fan during the course of his life.
"I grew up a Cardinals fan," said the retired Amrhein, who was at Grant Park on Friday celebrating the Cubs' first World Series title since 1908 with an estimated 5 million of his closest friends. "Moved up here 30 years ago, and then I changed.
"Most people don't understand how I could go from one to the other. I loved following the day to day, and since I've been up here, I've been a Cubs fan."
Amrhein grew up in Springfield, Ill., which is traditionally Cardinals' country because of its proximity to St. Louis, but he also grew up in a family filled with Cubs fans. His three sisters made the trip from Springfield for Friday's festivities, having previously schooled him on the pain and heartbreak long associated with being a Cubs fan.
"When we went through 2003, the game of the [Steve] Bartman ball, all my siblings called me that night and said, 'Now you know what it's like to be a Cubs fan,'" Amrhein said. "They suffered through all the others. That was my first time."
That heartbreak became clear again to Amrhein when Rajai Davis' two-run homer tied Game 7 in the eighth inning on Wednesday in Cleveland. But it was near-heartbreak turned to euphoria this time, a feeling Amrhein and other Cubs fans have to learn to embrace.
"This is incredible. I saw it coming, but after they hired Theo Epstein, I thought maybe," Amrhein said. "The first three years, they really didn't improve that much. All of a sudden the last two years, it was unreal."
Scott Merkin has covered the White Sox for MLB.com since 2003. Read his blog, Merk's Works, follow him on Twitter @scottmerkin, on Facebook and listen to his podcast. This story was not subject to the approval of Major League Baseball or its clubs.