Indians expect Brantley to be their LF in '17
Tribe confident outfielder will be healthy for Spring Training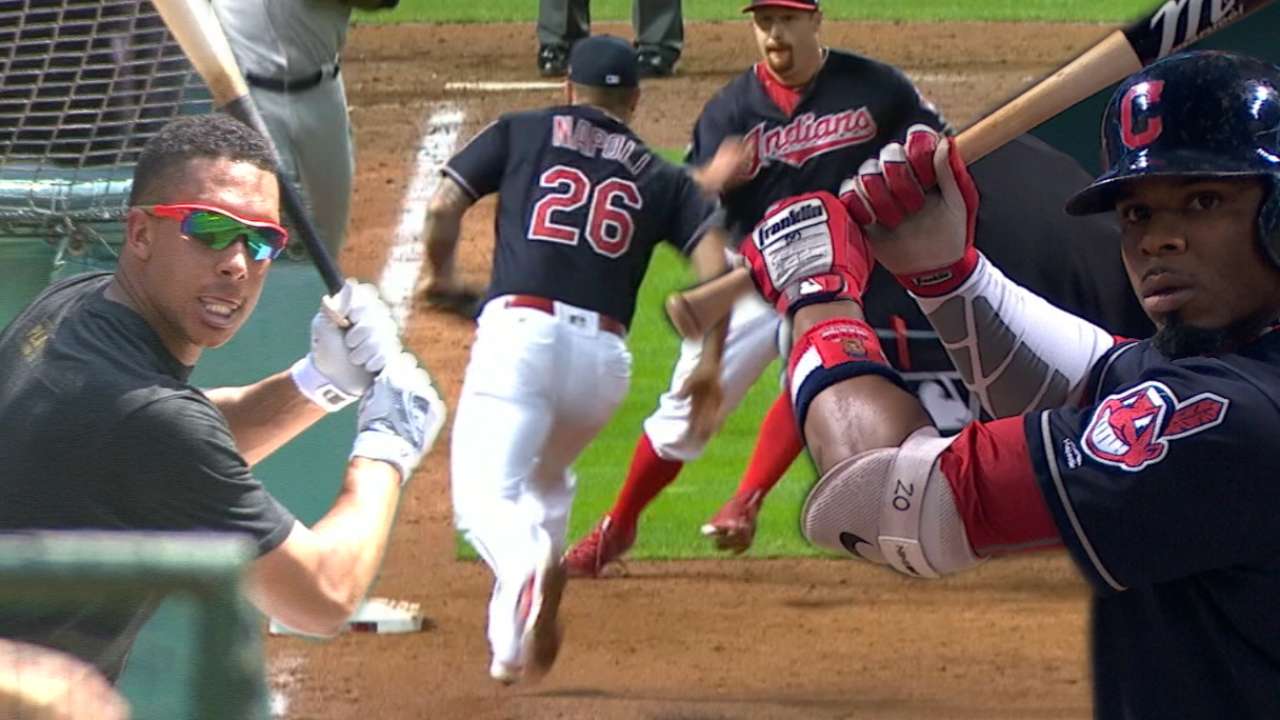 CLEVELAND -- The Indians are heading into the offseason with the expectation that Michael Brantley will be their left fielder next year. While this past season was filled with setbacks and surgeries for Brantley, Cleveland is confident he will be recovered and ready in time for Spring Training.
"Michael's progressing really well," Indians team president Chris Antonetti said on Friday. "He's right on schedule for his rehab. Our expectations at this point are that he'll begin baseball activities at some point in December and then be fully ready by the time Spring Training rolls around."
Brantley underwent surgery on his right shoulder on Nov. 9, 2015, and he attempted to make a comeback early this past season. Following activation from the disabled list on April 24, Brantley played in 11 games for the Indians before a series of health woes derailed the remainder of his season. On Aug. 15, Brantley had a season-ending procedure to address a persistent biceps tendinitis problem.
While Brantley was sidelined, players such as Jose Ramirez, Tyler Naquin and Rajai Davis stepped up. For 2017, Cleveland is counting on Brantley making a full recovery, but Antonetti noted that the team will still try to have backup plans in place.
"We are planning for him to be an everyday player," Antonetti said. "Now, part of our responsibility is to always plan for contingencies, not only just with Michael, but with other players on our roster. If something unexpected happens, whether it's injuries or unexpected performance, we need to make sure we have quality alternatives."
Other items of note from Friday
• Francisco Lindor is not eligible for arbitration until 2019, but the 22-year-old shortstop has already emerged as one of baseball's brightest young stars. That could lead Cleveland to explore a multiyear extension for Lindor this winter. The Indians have a history of locking up young players to pre-arbitration extensions. Yan Gomes, Jason Kipnis, Corey Kluber and Carlos Santana are recent examples.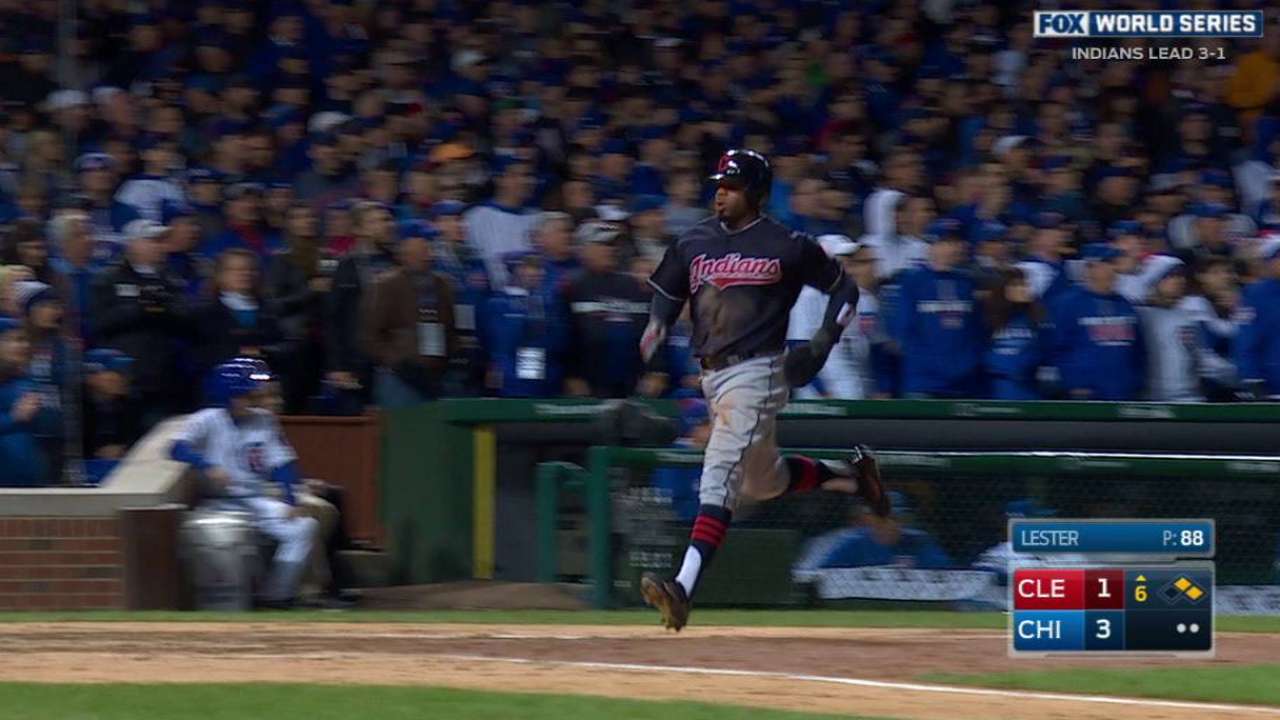 "[Lindor] would be among the group of players that we could consider that for," Antonetti said. "I think we've demonstrated a track record of looking at guys in different junctures in their career, including really early on, to consider extensions. Now, for that to happen, and for us to get those done, there needs to be interest on both sides."
• Right-hander Carlos Carrasco, who sustained a fractured right hand on Sept. 17, should be able to start a throwing program in December. That should make for a "relatively normal offseason" for Carrasco, according to general manager Mike Chernoff. As for righty Danny Salazar, who returned for the World Series after injuring his right forearm on Sept. 9, the Indians' training staff will examine his injury-marred season and map out a throwing and training program for over the winter.
• As things currently stand, the Indians have $58.5 million in guaranteed salary between eight contracts for the 2017 player payroll. Combined with projected arbitration salaries and other commitments, Cleveland's payroll could be north of $90 million before any external additions. Antonetti noted that the deep postseason run generated revenue that "certainly will help" with increasing the offseason budget.
• Second base is Ramirez's natural position, but the Indians are moving forward with him as their planned third baseman for next year. There are no talks of moving second baseman Kipnis to the outfield. Similarly, Antonetti noted that Brantley is not being considered as a possibility for first base. Cleveland is viewing him as the left fielder for next year.
• Pitching depth will be on Cleveland's to-do list for this offseason. Internally, right-handers Cody Anderson and Mike Clevinger -- relievers at the end of the season -- will prepare to return as starters for Spring Training.
Jordan Bastian has covered the Indians for MLB.com since 2011, and previously covered the Blue Jays from 2006-10. Read his blog, Major League Bastian, follow him on Twitter @MLBastian and listen to his podcast. This story was not subject to the approval of Major League Baseball or its clubs.