Phils acquire Neshek in trade with Astros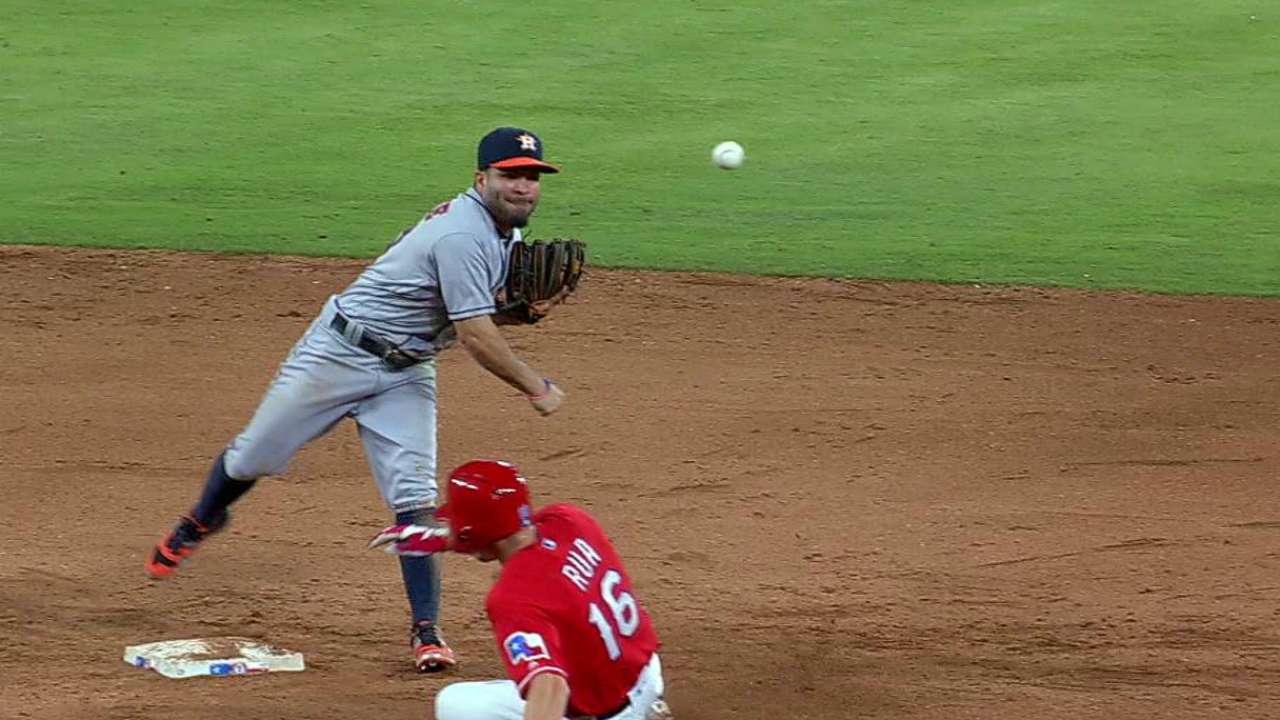 PHILADELPHIA -- The Phillies planned to improve their bullpen this offseason, and they took a step on Friday, when they announced they acquired right-hander Pat Neshek from the Astros for a player to be named or cash considerations.
The Phillies exercised Neshek's $6.5 million club option for 2017.
"We began talking with the Astros about a week ago about the possibility of them trading him prior to exercising the option," Phils general manager Matt Klentak said. "It came together today that we were able to reach an agreement.
"One of our goals for the offseason is going to be to give [manager] Pete [Mackanin] a bullpen that can really compete from one through seven. I think last year we saw for much of the season we were really competitive in save situations in the seventh, eighth and ninth, with [Edubray] Ramos, [Hector] Neris and [Jeanmar] Gomez. It's a goal of ours this year to really try to be competitive with the entire bullpen."
Neshek, 36, went 2-2 with a 3.06 ERA and 0.94 WHIP in 60 relief appearances. According to FanGraphs' weighted pitch types, Neshek had the eighth-most effective slider of any American League reliever. Only Dellin Betances, Ken Giles, Andrew Miller, Alex Colome, Steve Cishek, Nate Jones and Robbie Ross Jr. fared better.
Neshek is 28-19 with a 2.93 ERA and seven saves in 423 career games over a 10-year career. He made the 2014 National League All-Star team while with the Cardinals.
"Pat has a had a really strong three-year run," Klentak said. "He controls the strike zone on the mound, which is something we talk about a lot. He is outstanding against right-handed hitters. We think he'll be a good fit.
"This is not unlike what we did a year ago with Jeremy Hellickson or Charlie Morton, acquiring a player via a trade on a shorter-term commitment. We'll hopeful that this one will work out as well as Hellickson did last year."
The Phillies' bullpen had a 5.01 ERA last season, which ranked 28th in Major League Baseball. It would not be a surprise to see the Phils acquire at least one more veteran reliever before Spring Training.
"We are open to exploring the best values in the market," Klentak said. "We know that we want to get better next year. We know there are a few areas where we can do so. Adding quality arms to our bullpen is one of those areas for sure."
Klentak also said at this point Neshek's arrival won't affect any of the other pitchers in the bullpen or players on the 40-man roster. Gomez is eligible for salary arbitration. He served as closer last season, but he is not considered the long-term answer in that role. Gomez could make an estimated $4.6 million next season, per MLB Trade Rumors.
"We entered the day at 31, and with this acquisition we're at 32," Klentak said. "So we're still in pretty good shape on that front."
Todd Zolecki has covered the Phillies since 2003, and for MLB.com since 2009. Follow him on Twitter and listen to his podcast. This story was not subject to the approval of Major League Baseball or its clubs.