Which team will follow in Cubs' footsteps?
Can Chicago become first repeat winners since 2000? Or will new contender dethrone champs?
The book is closed on the 2016 season, which means it's now officially time to turn our attention to the '17 campaign.
Will the Cubs become baseball's first repeat champion since the 1999-2000 Yankees? Or will a new club be taking home the Commissioner's Trophy at the end of the season? Much will depend on what the Hot Stove brings over the next four months or so, as teams look to add through free agency and the trade market. But with the World Series now in the rearview mirror, it's not too early to take a first look at how things stack up heading into next season.
With that in mind, here is a breakdown of the top World Series contenders for 2017.
THE FAVORITES
Chicago Cubs
2016: 103-58, won World Series
Key free agents: Dexter Fowler, Aroldis Chapman, David Ross (retiring), Travis Wood, Joe Smith, Chris Coghlan, Trevor Cahill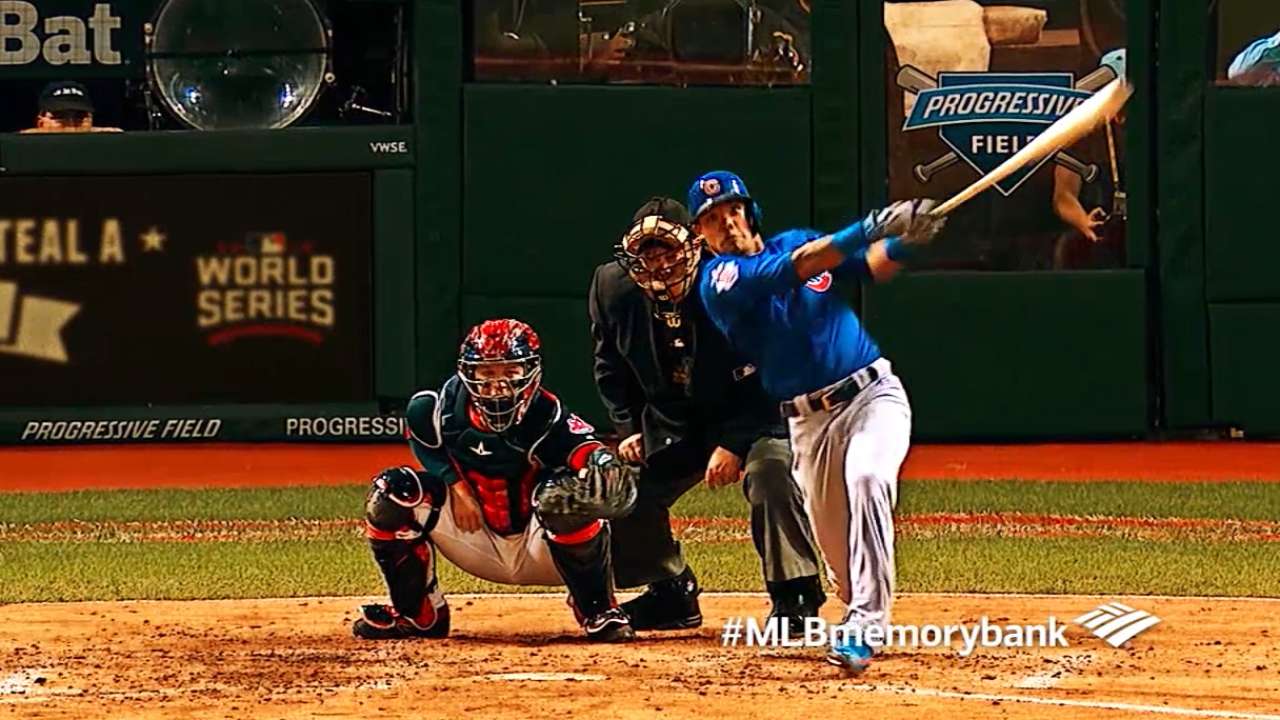 Why they could win: The Cubs won't lose a ton from a team that won 103 regular-season games and a championship in 2016, and there is still room to grow for young players such as Willson Contreras, Javier Baez, Addison Russell, Albert Almora Jr. and Jorge Soler, not to mention a full season of Kyle Schwarber. It's also hard to believe that Jason Heyward won't provide more with the bat than he did in his first season in Chicago.
Offseason questions: After landing Chapman this summer, the Cubs will have to decide whether to make a run at retaining him, sign a different free-agent closer or stick with their solid in-house options. With Fowler set to decline his half of a mutual option, a similar issue looms in center field.
Cleveland Indians
2016: 94-67, lost in World Series
Key free agents: Mike Napoli, Rajai Davis, Coco Crisp
Why they could win: Keep in mind, Cleveland's postseason run happened despite Michael Brantley playing 11 regular-season games, Yan Gomes playing 74 with a .527 OPS, and Carlos Carrasco and Danny Salazar getting knocked out of the playoff rotation by injuries. Shortstop Francisco Lindor is a star at 22, Jose Ramirez had a breakout year at 23, Corey Kluber is an ace and Andrew Miller will be around for a full season.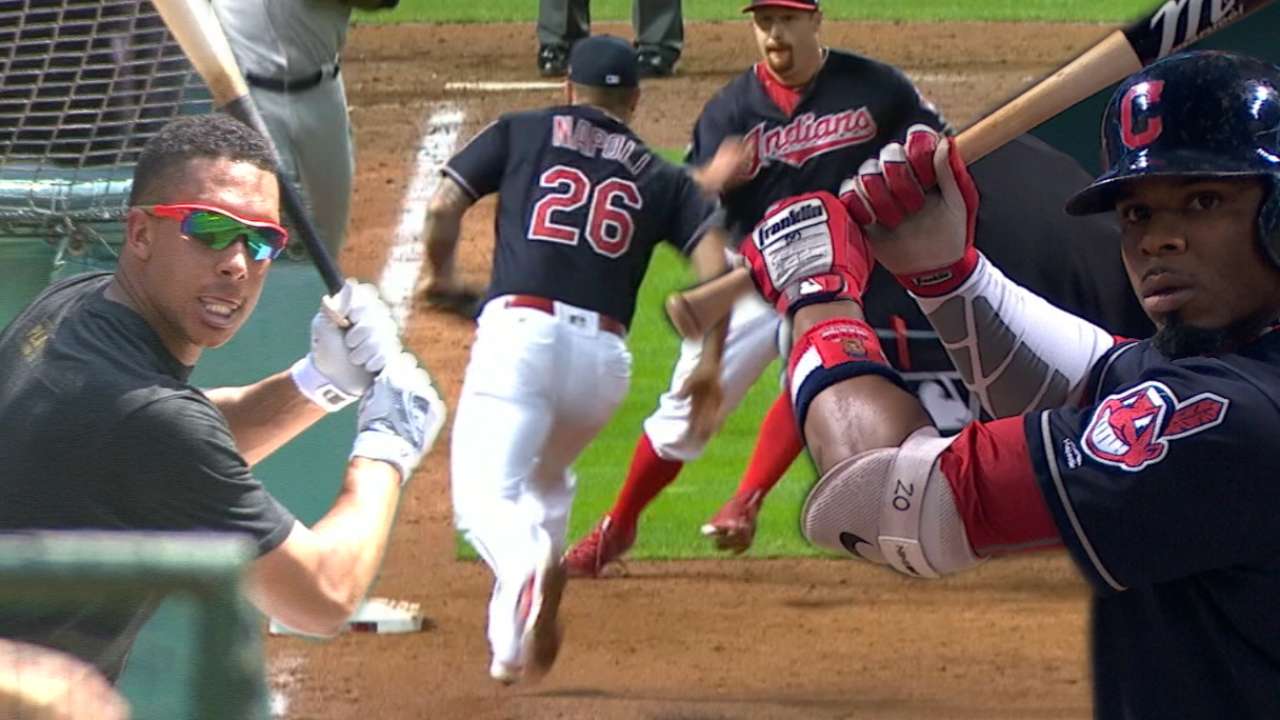 Offseason questions: Will Brantley be back at full strength in 2017? The Tribe's opinion on the matter could determine how much work is needed on the outfield with Davis and Crisp free agents. The Indians also may need to re-sign or replace Napoli and bolster the depth of their rotation.
Boston Red Sox
2016: 93-69, lost in American League Division Series
Key free agents: David Ortiz (retiring), Koji Uehara, Brad Ziegler, Junichi Tazawa
Why they could win: In terms of young position-player talent, it's hard to top Boston's Killer Bs -- Mookie Betts, Xander Bogaerts, Jackie Bradley Jr. and 2017 AL Rookie of the Year Award candidate Andrew Benintendi.
Offseason questions: The Sox will have to fill a Big Papi-sized hole in their lineup and must decide whether to add a DH type or fill that spot from within, perhaps with a rotating cast.
Washington Nationals
2016: 95-67, lost in National League Division Series
Key free agents: Mark Melancon, Wilson Ramos, Stephen Drew, Marc Rzepczynski
Why they could win: Trea Turner, who played like a superstar in 2016, will be in the lineup all season, along with Daniel Murphy, Anthony Rendon and Bryce Harper, who should be healthy and ready to rebound from a down year.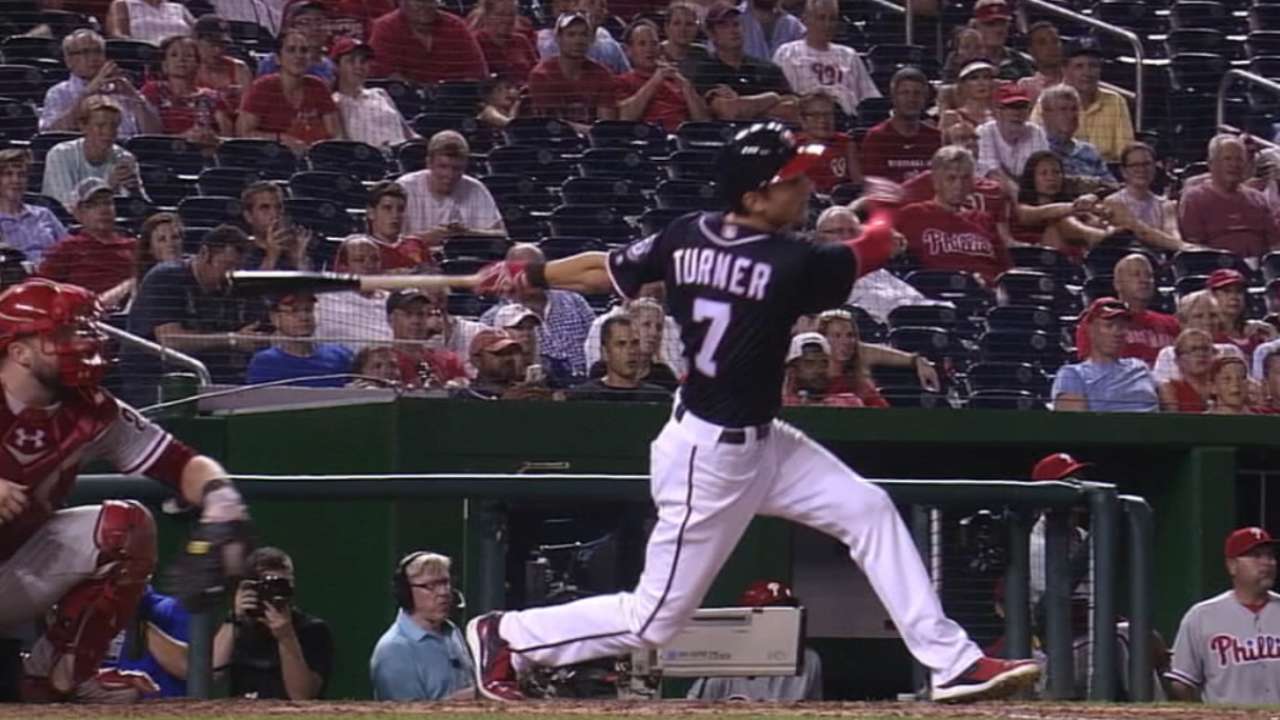 Offseason questions: How confident are the Nats in Stephen Strasburg's health, plus the ascension of rookies Lucas Giolito and Reynaldo Lopez? If the answer is less than "very confident," some rotation reinforcements are in order. Washington also must replace Ramos and find a closer if Melancon signs elsewhere.
THE CHALLENGERS
Los Angeles Dodgers
2016: 91-71, lost in NL Championship Series
Key free agents: Kenley Jansen, Rich Hill, Justin Turner, Chase Utley, Josh Reddick, Joe Blanton, Brett Anderson, J.P. Howell
Why they could win: They have the best starting pitcher in the game (Clayton Kershaw), a superstar shortstop going into his age-23 season (Corey Seager) and plenty of other solid pieces. Financial might and a creative front office don't hurt, either. A full season of 20-year-old southpaw Julio Urias also would help in the drive for a fifth straight division title.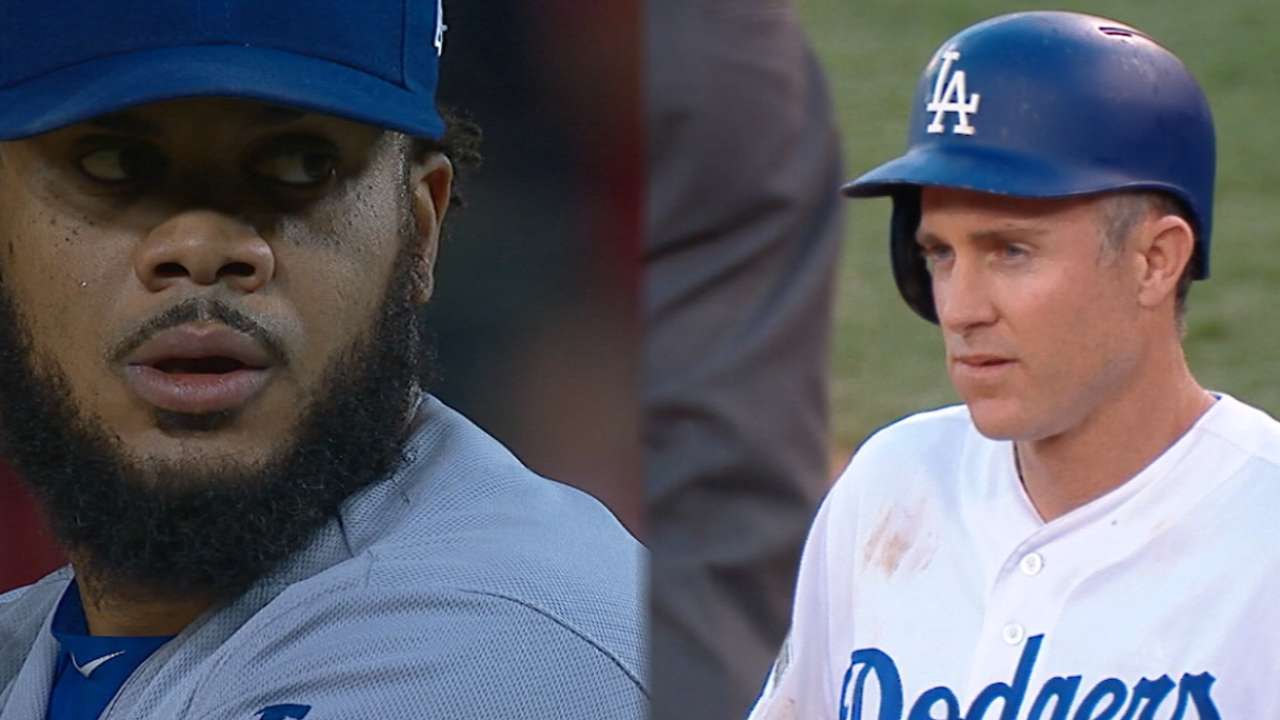 Offseason questions: The Dodgers must decide whether to pay to keep Jansen, replace him with another big-name closer such as Melancon or use lower-profile options to fill the role. The same sort of question applies to third base, with the highly productive Turner a free agent.
Texas Rangers
2016: 95-67, lost in ALDS
Key free agents: Ian Desmond, Carlos Beltran, Carlos Gomez, Mitch Moreland, Colby Lewis, Derek Holland ($11 million option)
Why they could win: The defending AL West champs should get full seasons out of Trade Deadline acquisition Jonathan Lucroy and right-hander Yu Darvish, who pairs nicely with Cole Hamels atop the rotation. Rougned Odor, Nomar Mazara, Joey Gallo and Jurickson Profar lead a group of under-25 position players who could make strides and help fill in gaps.
Offseason questions: A 36-11 record in one-run games isn't likely to happen again in 2017, so how will Texas improve its roster to compensate? Decisions loom on whether to bring back Desmond or Gomez to man center field and whether to pick up Holland's option.
Toronto Blue Jays
2016: 89-73, lost in AL Championship Series
Key free agents: Jose Bautista, Edwin Encarnacion, Michael Saunders, R.A. Dickey, Brett Cecil, Joaquin Benoit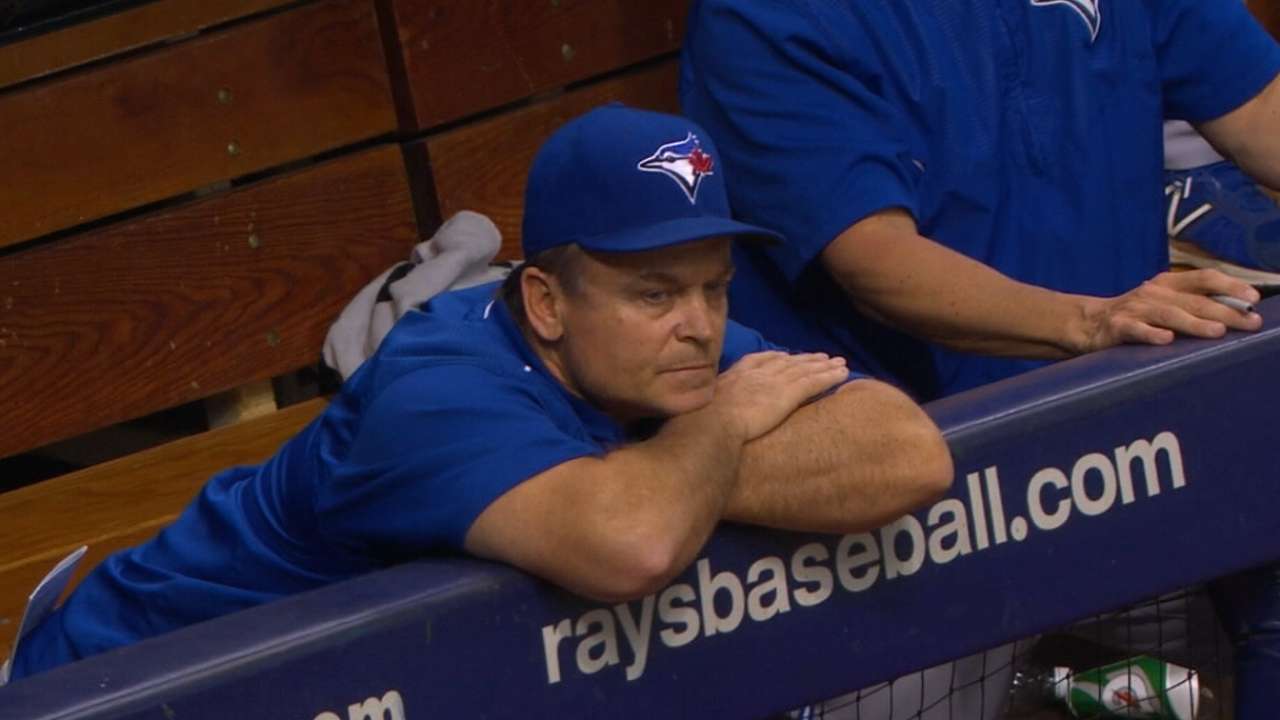 Why they could win: Even if Bautista and Encarnacion both leave, the lineup has a perennial AL MVP Award candidate in Josh Donaldson and a strong double-play duo in Troy Tulowitzki and Devon Travis. A rotation that excelled in 2016 brings back everyone except Dickey, and closer Roberto Osuna leads the bullpen.
Offseason questions: It seems unlikely both big free-agent sluggers will be back, but can Toronto retain one of them? Either way, the Jays could stand to balance their lineup with a potent left-handed bat, especially if Saunders leaves.
Houston Astros
2016: 84-78, missed playoffs
Key free agents: Colby Rasmus, Doug Fister, Luis Valbuena, Jason Castro
Why they could win: Jose Altuve, Carlos Correa and George Springer give the Astros an enviable young core of position players, with Alex Bregman, Yulieski Gurriel and A.J. Reed set to grab bigger roles moving forward.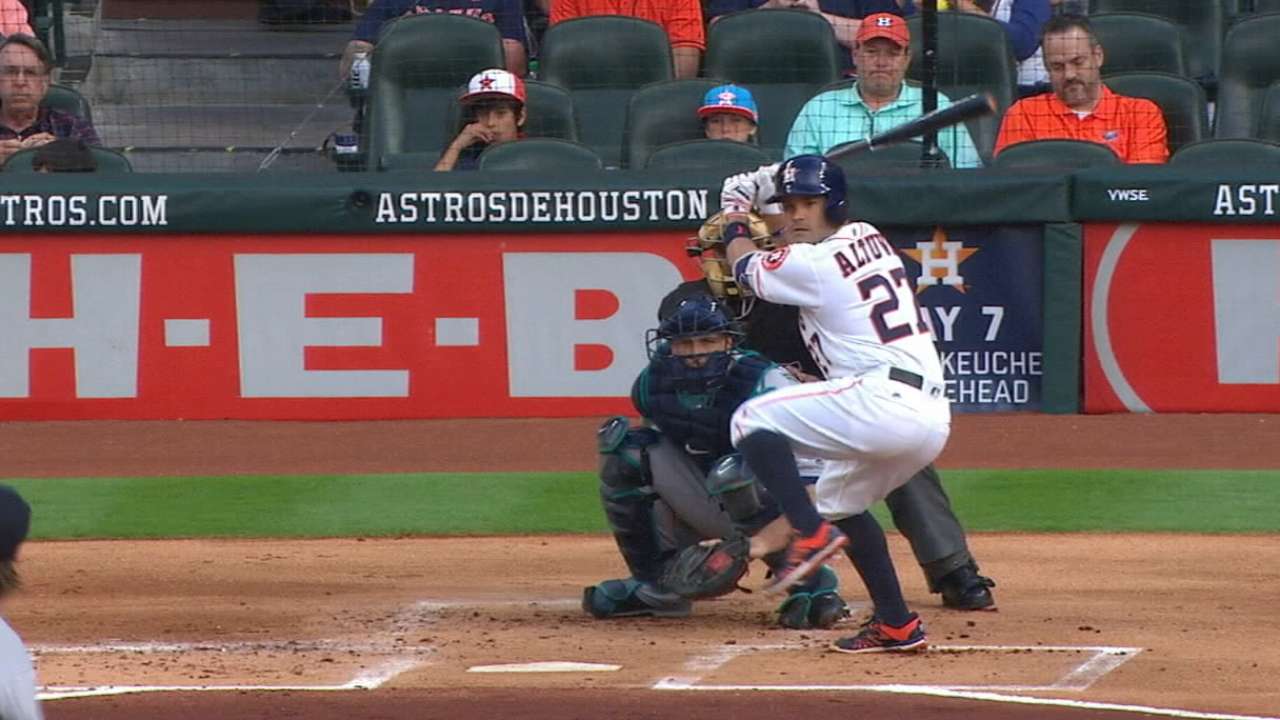 Offseason questions: The most pressing concern is a rotation that posted a 4.37 ERA (up from 3.71 in 2015). Will Houston dip into the free-agent or trade market or hope for a combination of a Dallas Keuchel rebound and contributions from youngsters such as Lance McCullers and Joe Musgrove?
THE HOPEFULS
San Francisco Giants
2016: 87-75, lost in NLDS
Key free agents: Angel Pagan, Jake Peavy, Sergio Romo, Javier Lopez, Santiago Casilla, Gregor Blanco
Why they could win: The Giants still have a solid group of position players, led by Buster Posey, Brandon Belt, Brandon Crawford and Hunter Pence. Trade Deadline acquisition Matt Moore now gets a full season in the rotation alongside Madison Bumgarner, Johnny Cueto and Jeff Samardzija.
Offseason questions: A bullpen that endured its share of struggles in 2016 could lose some long-tenured members, and while there are internal solutions in place, that may not be enough.
St. Louis Cardinals
2016: 86-76, missed playoffs
Key free agents: Matt Holliday ($17 million team option), Brandon Moss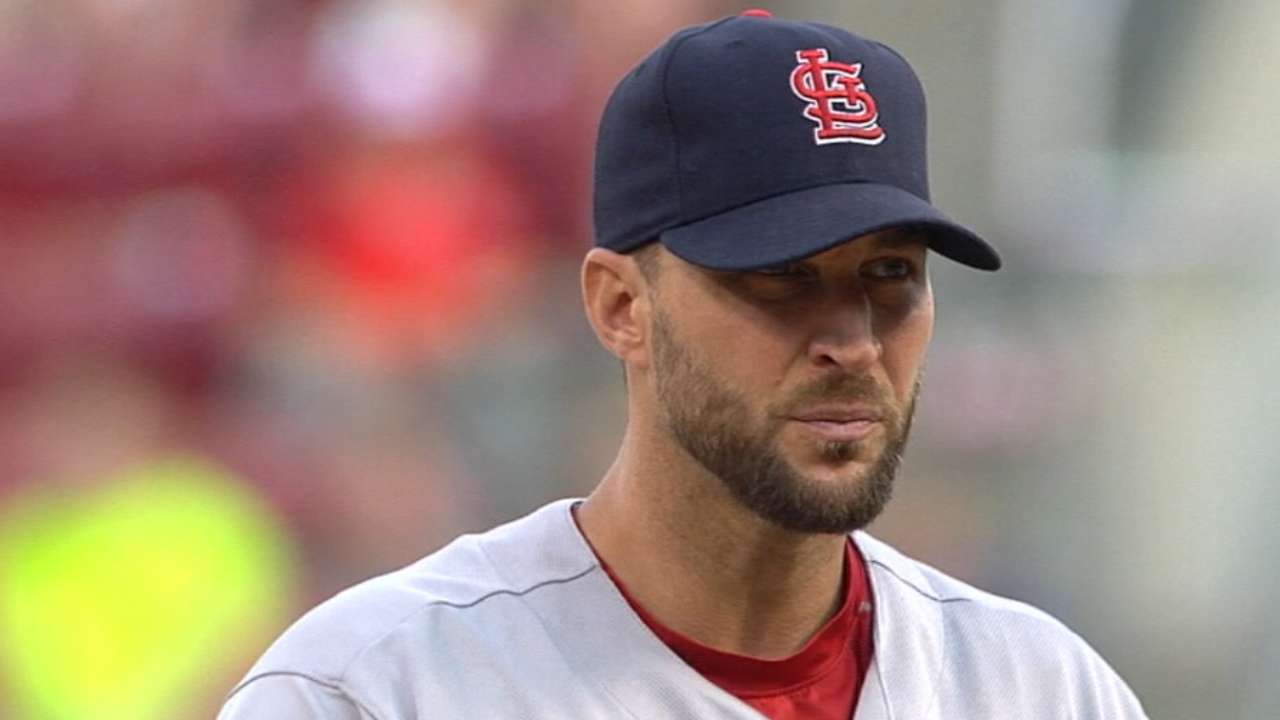 Why they could win: The Cardinals still have a impressive talent base featuring the likes of Matt Carpenter, Aledmys Diaz, Carlos Martinez, Yadier Molina and Stephen Piscotty. The starting rotation should get a boost from the return of the steady Lance Lynn, as well as the emergence of 22-year-old right-hander Alex Reyes.
Offseason questions: The Cards appear poised to decline Holliday's option and improve their outfield defense by acquiring a true center fielder while shifting Randal Grichuk to left. Does the club believe better things are ahead from starters Jaime Garcia, Mike Leake, Michael Wacha and Adam Wainwright, each of whom posted an ERA higher than 4.60?
Baltimore Orioles
2016: 89-73, lost in AL Wild Card Game
Key free agents: Mark Trumbo, Matt Wieters, Steve Pearce, Pedro Alvarez
Why they could win: Manager Buck Showalter has been able to coax three postseason appearances in five years out of a team that has never been seen as a favorite. Superstar third baseman Manny Machado leads a dangerous lineup, Zach Britton just enjoyed one of the best seasons ever by a modern closer and former top prospect Dylan Bundy had an encouraging 2016.
Offseason questions: The Orioles can try to retain Wieters again, but if he leaves, catcher becomes a significant question mark. Baltimore also must decide whether to re-sign Trumbo or attempt to strike gold with yet another low-cost option. But the biggest issue once again will be fortifying a rotation that largely struggled in 2016, despite Bundy's progression and solid years from Kevin Gausman and Chris Tillman.
New York Mets
2016: 87-75, lost in NL Wild Card Game
Key free agents: Yoenis Cespedes (can opt out of contract), Neil Walker, Bartolo Colon, Jerry Blevins, Alejandro De Aza, Fernando Salas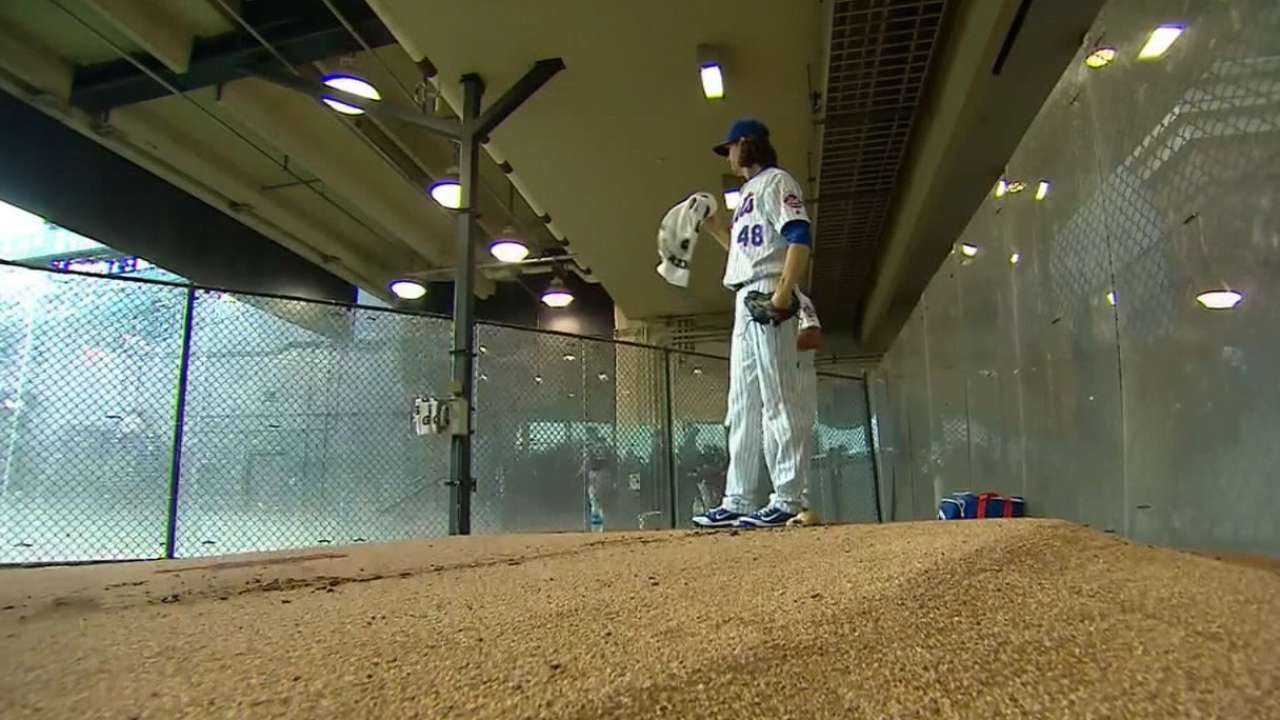 Why they could win: Health remains a major concern, but the Mets' rotation still possesses as high a ceiling as anyone's, led by Noah Syndergaard. Given the chance, 23-year-old Michael Conforto should provide a lot more offensive production than he did in 2016.
Offseason questions: Even if the Mets believe Jacob deGrom, Matt Harvey and Steven Matz will be ready to go next April, installing a Plan B (for Bartolo?) and even a Plan C makes sense. Given Cespedes' plan to opt out, can the club still manage to retain him? Sizable question marks also hover over second base (Walker's free agency) and third base (David Wright's health).
THE FIELD
The 2015 World Series champion Kansas City Royals might have one more run in them before a group of key players reaches free agency. Better health for Lorenzo Cain, Alex Gordon and Mike Moustakas could make a big difference, but Kansas City must figure out a way to supplement its starting rotation and decide if it's time to deal closer Wade Davis for help elsewhere.
After a rare sell-off this summer, the New York Yankees could return to the postseason soon behind talented young players such as catcher Gary Sanchez. But will the club look to make splashy additions to speed up that process or take a more patient approach?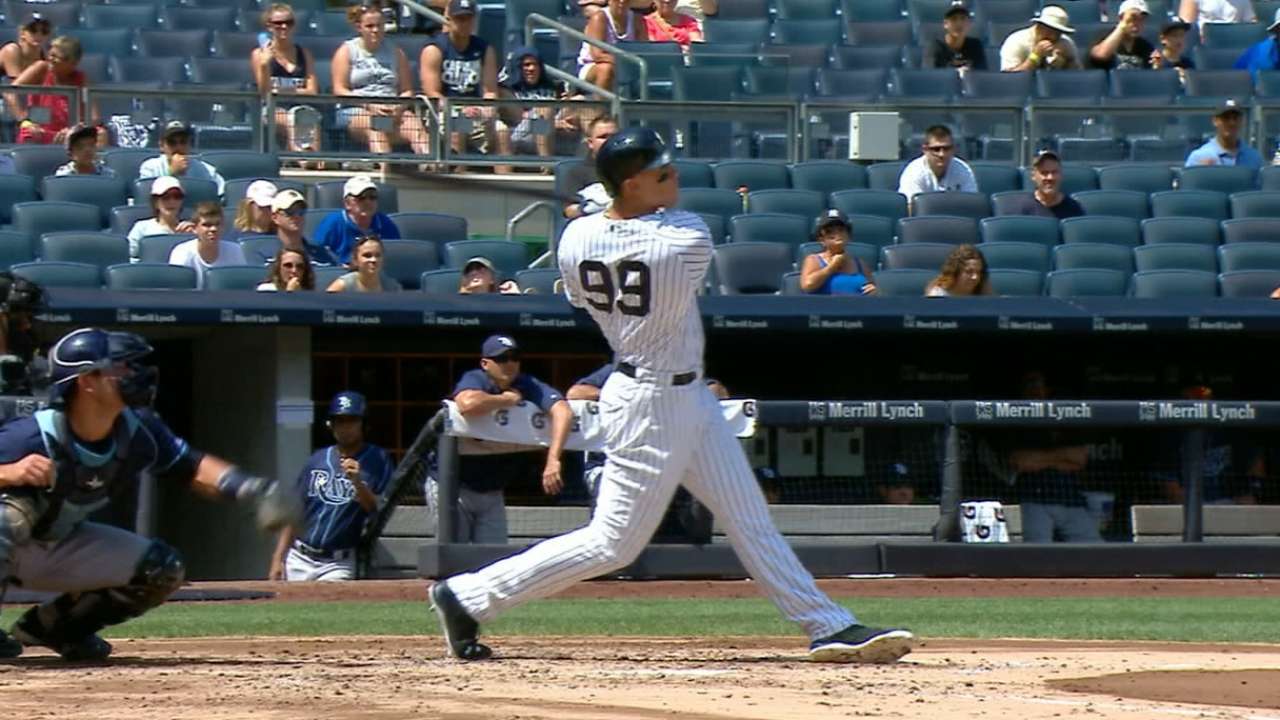 On the heels of a disappointing 2016, the Pittsburgh Pirates need to get Gerrit Cole and Andrew McCutchen back in top form, supplementing their stars with emerging prospects such as Jameson Taillon and their usual under-the-radar additions.
Another busy offseason may be ahead for Seattle Mariners GM Jerry Dipoto, who could seek to address issues in the corner outfield, at shortstop and in the starting rotation as he tries to snap Seattle's 15-season playoff drought.
The typically aggressive Detroit Tigers were slated to bring back most of their roster after falling just shy of an AL Wild Card berth. However, GM Al Avila has suggested the club wants to get "younger" and "leaner," with Thursday's trade of Cameron Maybin to the Angels providing evidence of that approach.
Andrew Simon is a reporter for MLB.com. Follow him on Twitter @AndrewSimonMLB.
This story was not subject to the approval of Major League Baseball or its clubs.