Free agency an option for Rangers' bullpen
With elite closers on market, Texas could follow in trend of reliever-heavy title teams
ARLINGTON -- The Rangers have made starting pitching a priority this offseason, but it's clear the free-agent market is much stronger for relievers than it is for starters.
The list of available free-agent relievers includes three of the premier closers in the game: left-hander Aroldis Chapman and right-handers Kenley Jansen and Mark Melancon.
Baseball's latest fashion trends lean heavily toward building a strong bullpen, given what the Royals did in 2015, and the Cubs and Indians this postseason. So it figures that Chapman, Melancon and Jansen will be in heavy demand this winter.
That is something for the Rangers to consider as they begin building their 2017 roster.
"Yeah ... I mean I never rule anybody out," Rangers general manager Jon Daniels said. "[Signing expensive relievers] has not been our normal game plan. If you look at offseasons past, it's not typically the way we go about it. But if that turns out a way to add impact players to the team, we will consider it."
The Rangers had a strong closer this past season in Sam Dyson, who thrived after taking over the role from Shawn Tolleson on May 18. He finished the season with 38 saves in 43 chances, a 2.43 ERA and a 1.22 WHIP. It was his first season in the role.
"Sam had a very good year … saved a lot of games," Daniels said. "He is certainly a valuable piece to the bullpen. But I'm not sitting here today assigning roles."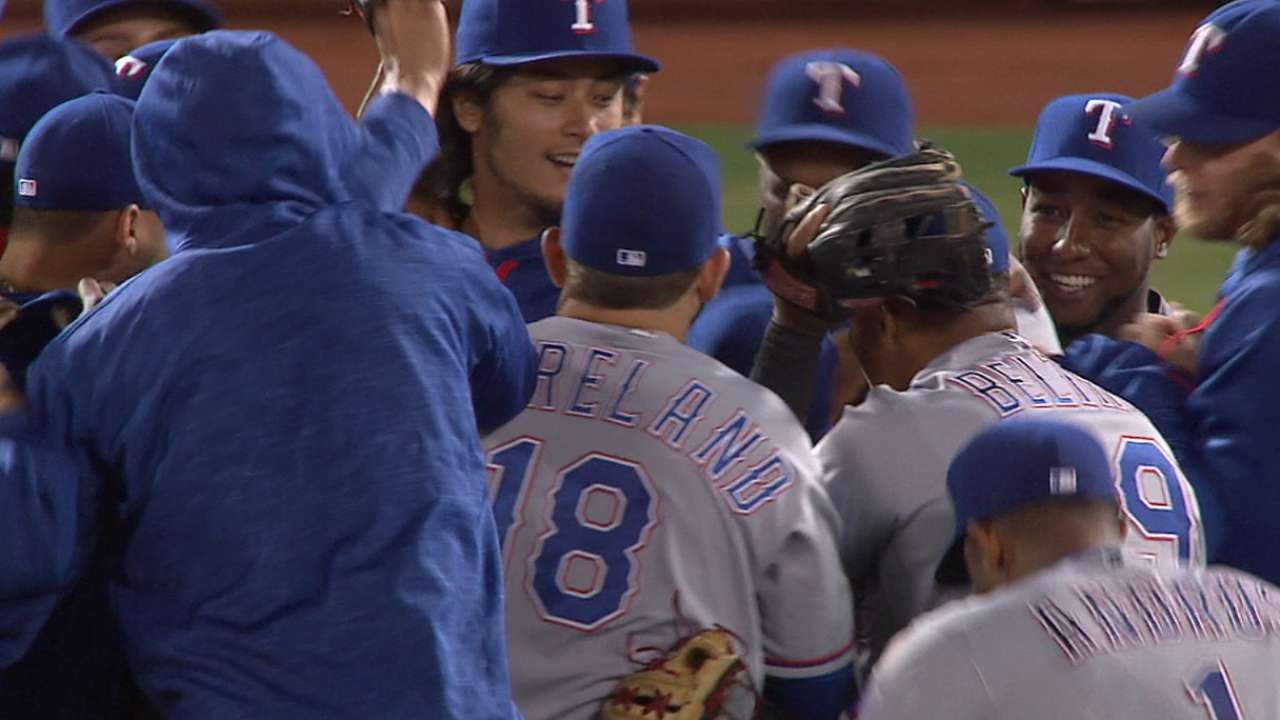 The Rangers understand the volatile nature of the closer role. They have switched closers midseason each of the past three years. Neftali Feliz took over for Joakim Soria in 2014, Tolleson for Feliz in '15 and Dyson in '16.
The Rangers have multiple closer candidates on their current 40-man roster. Matt Bush and Keone Kela -- the two hardest throwers in the bullpen -- certainly have the talent associated with a closer. Jeremy Jeffress saved 27 games for the Brewers before being traded to the Rangers, Tony Barnette was an accomplished closer in Japan and Tanner Scheppers was once considered a future closer before his three-year run of injuries.
Only once since Daniels became general manager in 2005 have the Rangers signed a free-agent reliever specifically to take over as closer. That was Joe Nathan, who was signed after the 2011 season to be the Rangers' closer so Feliz could move to the rotation. He held the role for two years.
For the most part, the Rangers focus on acquiring as many talented arms as possible and then sort it out from there. The bullpen may not be a priority going into the offseason, but at some point the Rangers will at least add depth if not a front-line closer. One of their best moves last winter was signing Barnette out of Japan.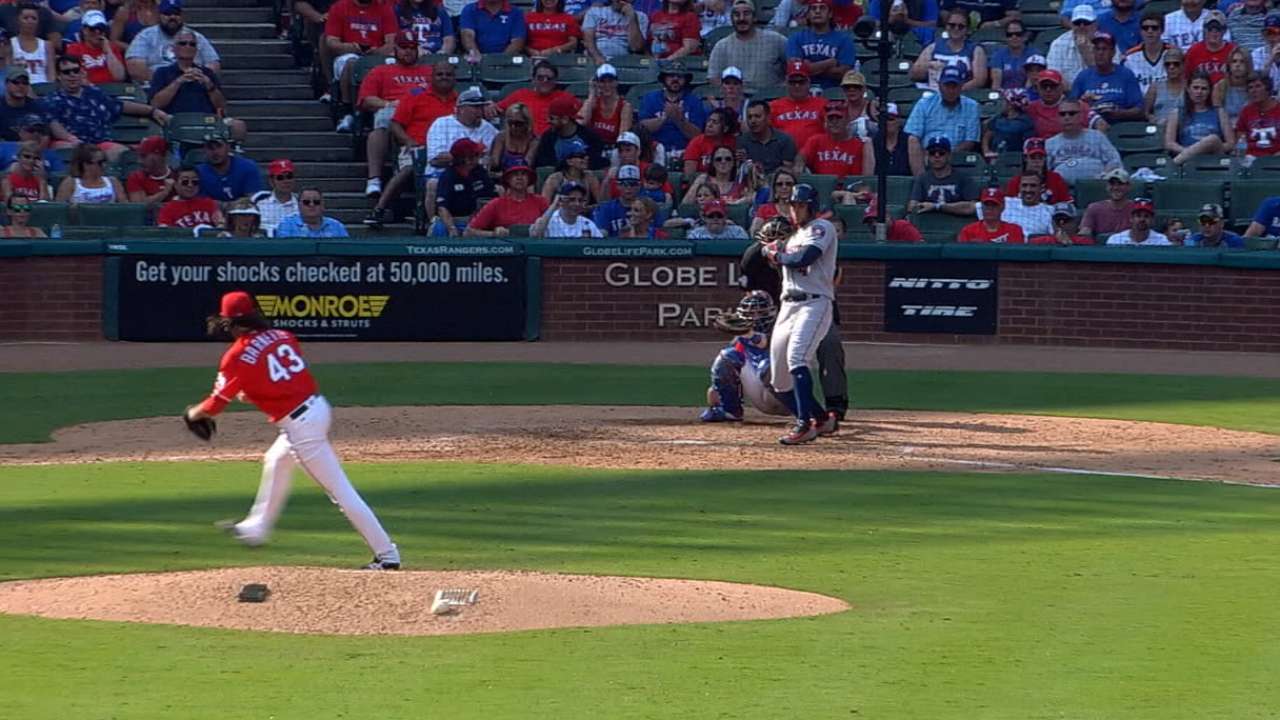 "I view it as lining up as many winning bullpen pieces as we can and [manager Jeff Banister] can address exact roles in the bullpen as we go forward," Daniels said. "I don't view it as setting up roles in the bullpen in November. There are just so many things that can happen between now and then."
The Rangers will examine every possibility. They are expected to be among multiple teams that will attend a showcase for free-agent reliever Greg Holland.
Holland, who will turn 31 on Nov. 20, was one of the premier closers in the game in 2013-15 until coming down with a bad right elbow that forced him to undergo Tommy John surgery. Holland missed the entire 2016 season but is close to completing his recovery and could be an attractive option.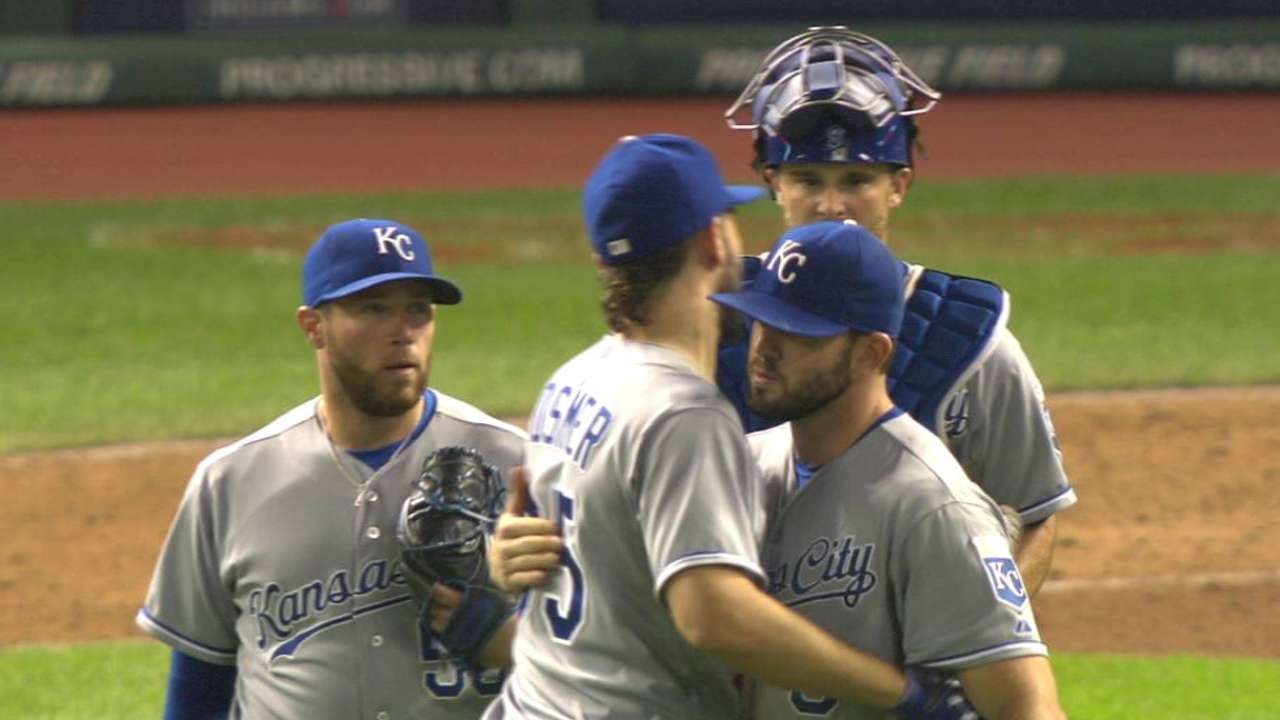 Daniels admitted priorities shift during the offseason as trades are made and free agents come off the board. There are multiple ways of building a championship team, but having a lights-out bullpen is a highly popular strategy in the game right now.
"You have to be willing to adjust," Daniels said. "It's highly unlikely we are going to get the first person on every list we make up. You never know which way the trade market is going to go. We might consider different things depending on what's out there."
T.R. Sullivan has covered the Rangers since 1989, and for MLB.com since 2006. Follow him on Twitter @Sullivan_Ranger and listen to his podcast. This story was not subject to the approval of Major League Baseball or its clubs.