Sarah Take: Cubs prove to be too strong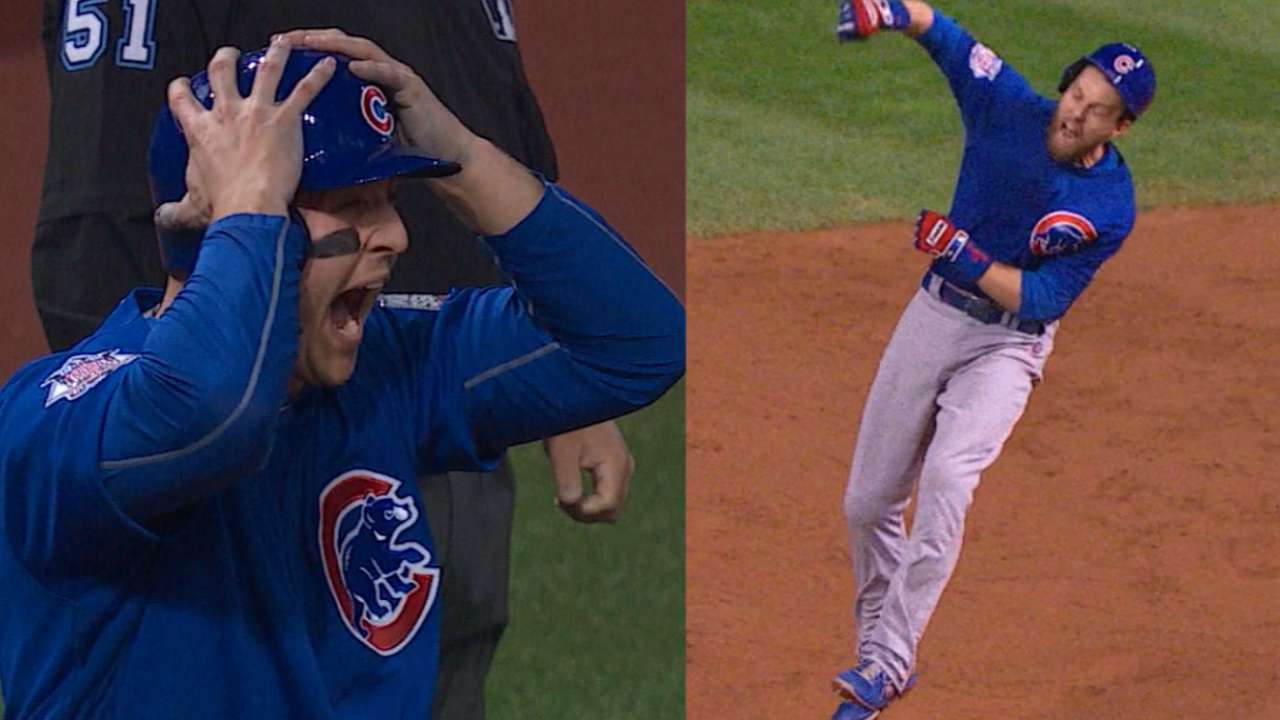 There is tremendous joy on the North Side of Chicago because the Chicago Cubs are World Series champions. They ended a 108-year championship drought by defeating the Cleveland Indians in Game 7 on Wednesday night.
The Indians' championship drought continues into its 69th year. They played hard through the World Series, but the Cubs outplayed them. Their injuries during the regular season finally took their toll. The Cubs needed ten innings in an epic World Series Game 7 to defeat the Indians. The Indians had the tying run in scoring position when third baseman Kris Bryant made a difficult play to give the Cubs the championship.
Asking Cleveland's starting pitcher Corey Kluber to perform on three-days rest was too much. His breaking pitches didn't have their usual sharp break, and he couldn't command his pitches in the strike zone. From Dexter Fowler's leadoff home run, the Cubs seemed destined to win. However, the Indians came back from a four-run deficit and they tied the game in the eighth inning on a two-run homer by Rajai Davis.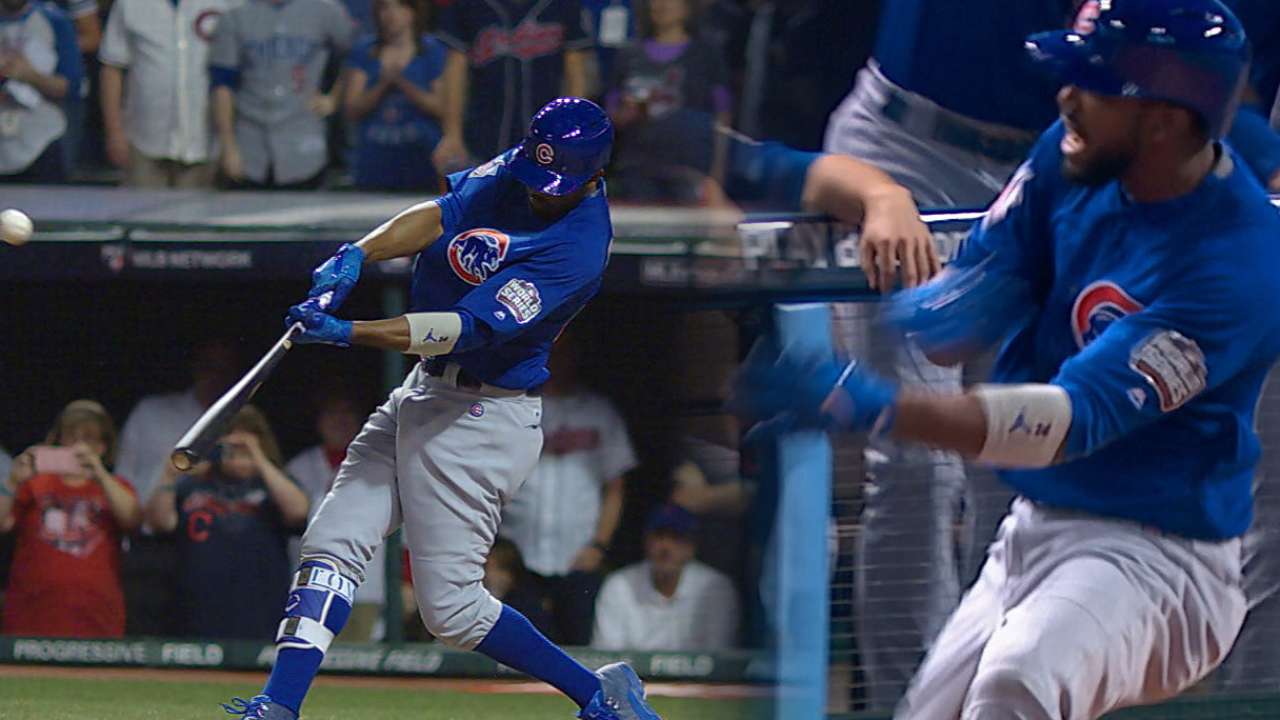 The Cubs had much desire to end their drought and proved that they were the best team in 2016. Their tremendous desire renewed during a 17-minute rain delay just before the 10th inning helped to conceal manager Joe Maddon's questionable moves. Three home runs helped to eliminate the need to link hits together. Ben Zobrist, the Series' MVP, singled in the winning run.
While Kluber didn't have his best pitches, forcing manager Terry Francona to lift him earlier than he wanted, Cubs starter Kyle Hendricks appeared to have the Indians baffled. Showing no signs of nervousness or tiredness, Hendricks was lifted after 4 2/3 innings for Jon Lester, who pitched on three days rest. Although before the game Maddon said that he wanted to bring in Lester to open an inning, Lester came in with a runner on base. Lester, who performed well until two outs in the eighth, needed a little time to settle in so he allowed two runs.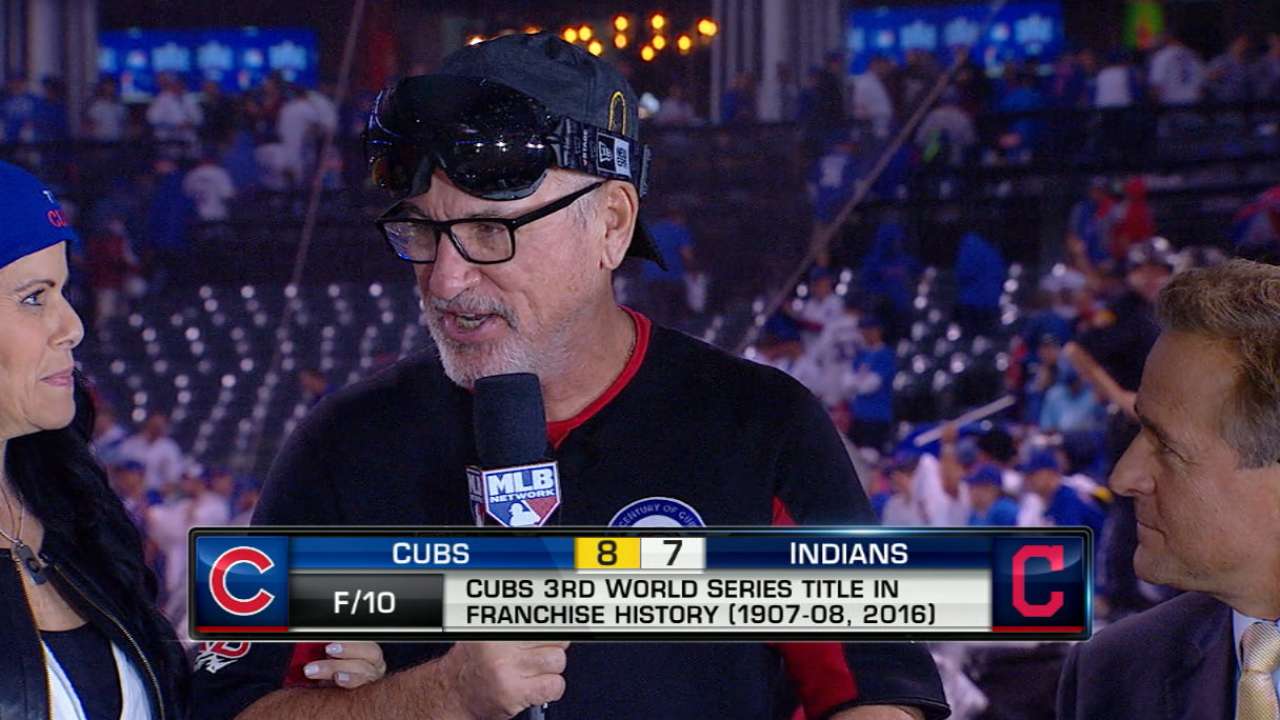 After Lester allowed an infield single with two outs in the eighth, Maddon lifted him for an exhausted Aroldis Chapman, who prefers to start an inning. For two previous games, Chapman had thrown multiple innings and many pitches. Although he didn't lose velocity on his 100+ mph fastball, it didn't have its customary movement and he didn't have his usual control. He allowed three hits and two runs. In the ninth inning, he pitched well but was emotional after the ninth. Chapman should have been the MVP of the World Series, but it is difficult to reward a player who blew a two-run lead in the eighth inning of Game 7. However, without his brilliance and willingness to pitch multiple innings in Games 5 and 6, the Indians probably would be world champions.
Maddon's mistrust of his relievers other than Chapman might have cost the Cubs this historic world championship. But the players believed in their own abilities to win. No matter how discouraging it looked for the Cubs, the players found a way to win. Most teams would have thought the game was lost when Davis' homer tied up the score but not this year's Cubs. Through their 103-win season, the Cubs had faced adversity but always found a way to win. Facing elimination for the three games, the Cubs had an indescribable confidence that most baseball teams don't have as they won three consecutive games for the 19th time this season.
Theo Epstein promised Chicago when he took over the Cubs in October 2011 that he had a plan to end the drought. Many times since then as their loyal fans watched last-place finishes, they wondered if he could weave his magic in Chicago as he did in Boston to end their 86-year world championship drought. Instead of spending recklessly on free agents, Epstein and his staff drafted wisely and made good trades to build a young team capable of having a dynasty. Bringing in Maddon with his calm personality and knack of making baseball fun was the last piece that the Cubs organization needed.
In 2016, the Chicago Cubs have every quality of a champion. Somewhere Harry Caray is smiling and saying, "Holy cow, the Cubbies are world champions!"
Sarah D. Morris can be reached at sarahmorris27@gmail.com. This story was not subject to the approval of Major League Baseball or its clubs.