Parade root! Watch: MLB Network, MLB.com
Mayor says Chicago's parade 'will stand the test of time'
A party 108 years in the making will take place in Chicago today as the Cubs celebrate the end of a championship drought that spanned more than a century.
Fans who can't make it to Chicago can take in the celebration on MLB Network, whose parade coverage begins at 10 a.m. ET with a special edition of MLB Tonight featuring two live locations at Wrigley Field with hosts Heidi Watney, Jon Paul Morosi and Lauren Shehadi. The event also will be simulcast on MLB.com.
• Shop for Cubs World Series champions gear
The World Series parade will begin at Wrigley Field and proceed to Grant Park, culminating in a rally scheduled for around noon at lower Hutchinson Field.
"We're going to have a parade in Chicago that will stand the test of time," Chicago Mayor Rahm Emanuel said.
At Chicago's most recent championship -- the Blackhawks' Stanley Cup victory in 2015, their third in five years -- an estimated 2 million people turned out for the parade. It's been 11 years since the city last celebrated a World Series win -- the White Sox won in 2005 -- and the excitement and decades of anticipation surrounding the Cubs' victory, the franchise's first since 1908, could draw an even bigger crowd to the Windy City.
In recent years, the World Series winners have enjoyed some memorable parades. Just last season, the Royals celebrated in front of an estimated 800,000 fans, nearly double the population of Kansas City.
"It was breathtaking," Royals closer Wade Davis said.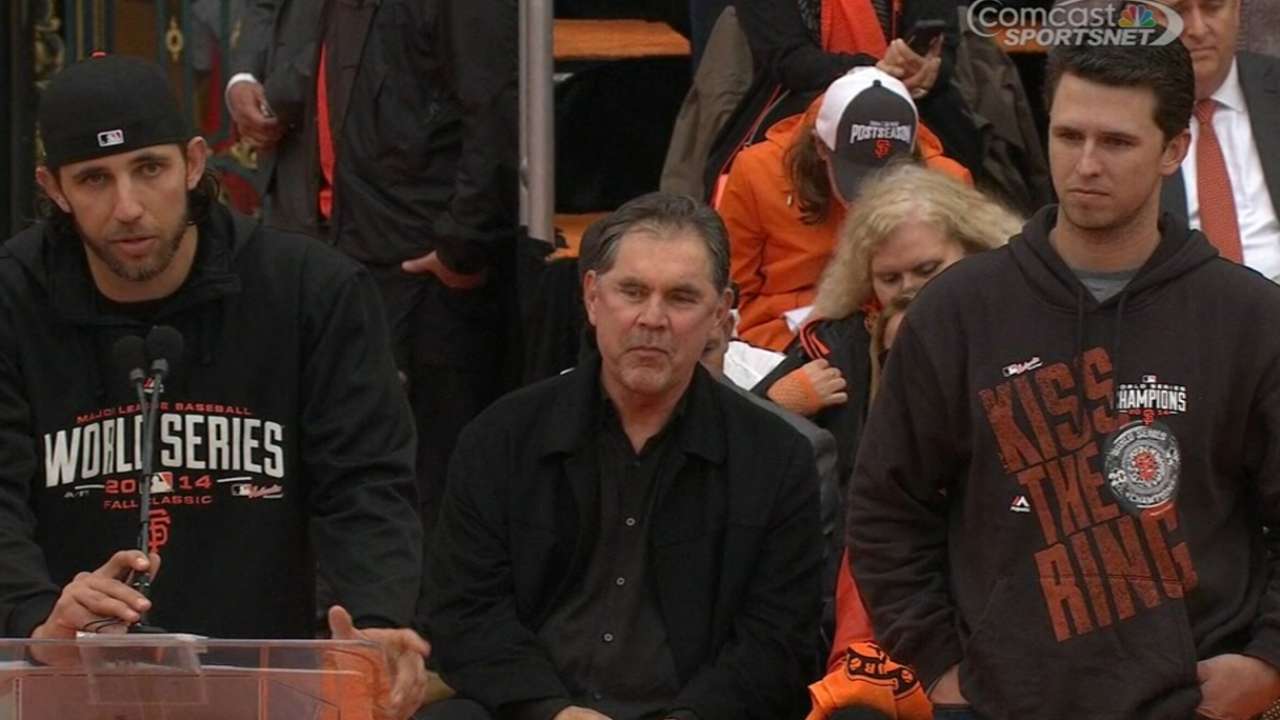 The year prior, thousands of Giants took to the streets in San Francisco and braved the rain to celebrate a World Series title for the third time in five years.
In between those Giants' championships, two other storied franchises -- the Red Sox and Cardinals -- enjoyed their moment at the top.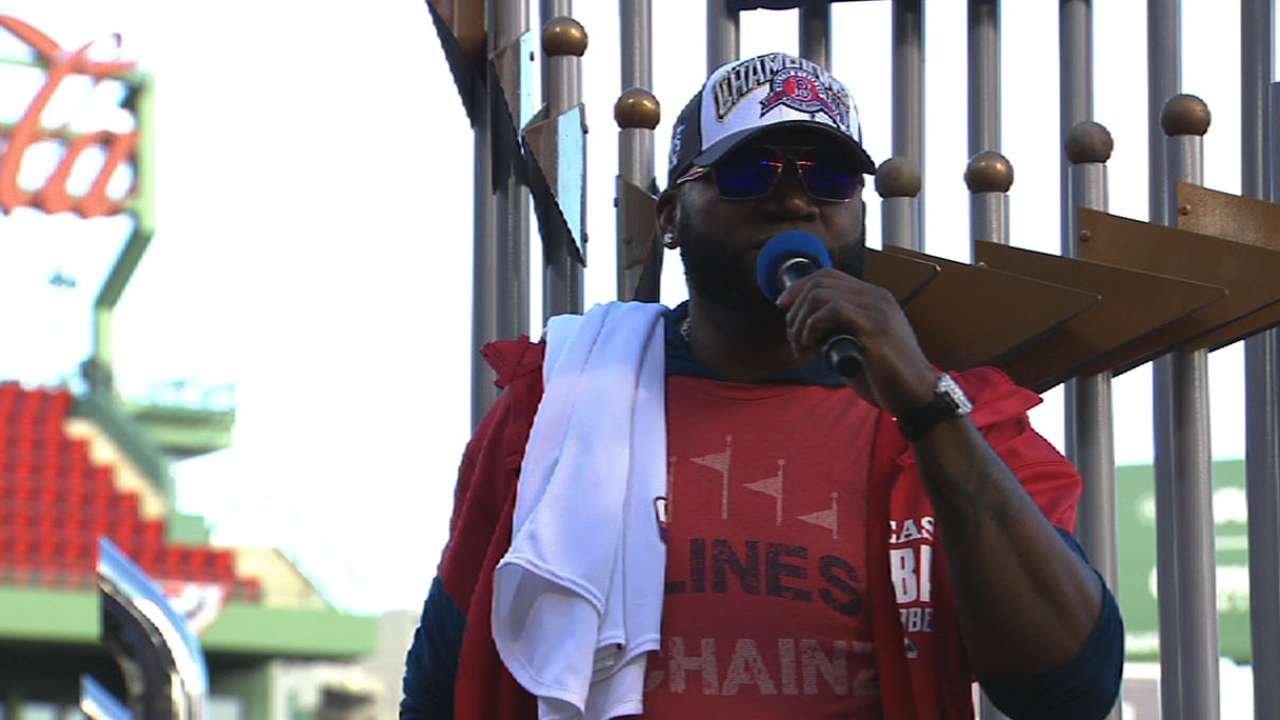 Boston's parade, which featured a handful of current Cubs players, was particularly emotional for that city, coming just six months after the Boston Marathon bombing. When the procession reached the site of the 2013 tragedy, Jonny Gomes placed the World Series trophy on the finish line, which remains painted on the street, and the crowd joined the team in singing "God Bless America."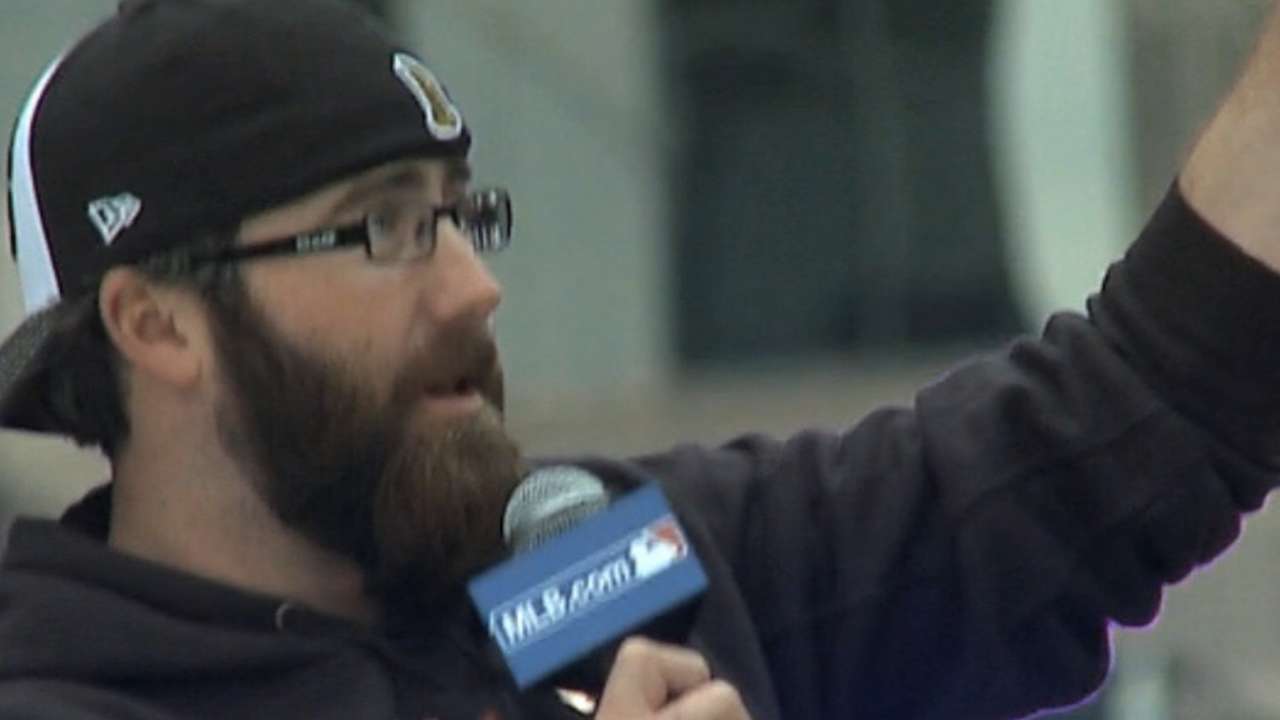 Chad Thornburg is a reporter for MLB.com. This story was not subject to the approval of Major League Baseball or its clubs.