Brewers look ahead with Fall Classic in mind
Stearns, Counsell field fan questions at town hall event
MILWAUKEE -- The World Series was fresh on the minds of the Brewers' decision-makers as they hosted fans for a town hall event on Thursday night and dreamed of a day the Fall Classic comes to Miller Park.
For GM David Stearns, his thoughts were with his brokenhearted former Indians colleagues led by club president Chris Antonetti, who was part of the group that in 2011 hired Stearns for a front-office job in Cleveland. For manager Craig Counsell, Wednesday night conjured memories of his own triumphs in classic World Series Game 7s with the Marlins in 1997 and D-backs in 2001.
"Last night's game, it should get you excited about baseball," Counsell said. "I know it was the Cubs and the Indians and it's not the Brewers, but if that game didn't get you excited about baseball, you don't like baseball."
Stearns looked up at the few hundred fans in attendance and said he couldn't help but smile at the idea of the World Series returning to Milwaukee.
"The fact that on a random Thursday night in November we have all of these folks out there to talk Brewers baseball," Stearns said. "I can't imagine what it's going to be like when we get to the World Series. It gives you goose bumps just thinking about it."
Questions from fans ranged from the familiar -- Have the Brewers asked Ryan Braun to try first base? (The answer remains no.) -- to the unexpected. One fan asked whether the Brewers or any organization scout female players. Not yet, said Stearns, though he believes someday teams will.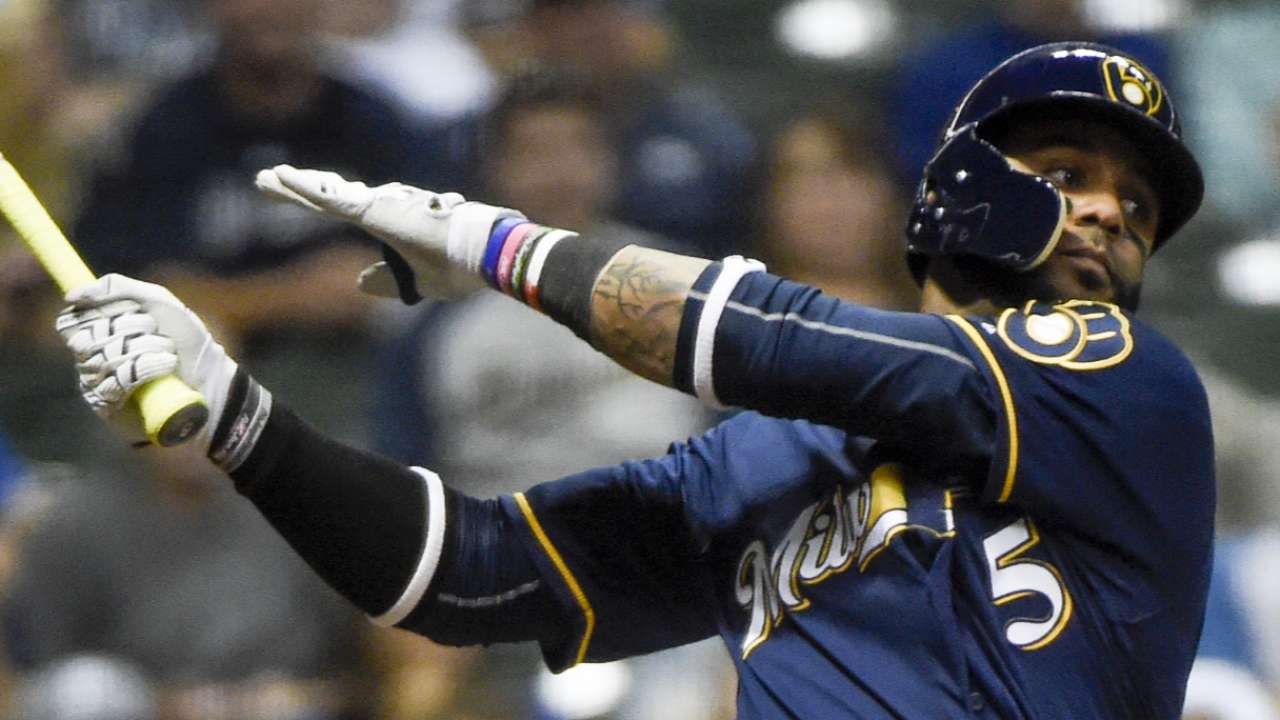 Stearns and Counsell touched on topics they have covered before. The Brewers will look at Jonathan Villar for second base, third and shortstop, said Counsell, deflecting a question about Villar's most likely position in 2017 because it will depend on the team's other moves this offseason. The Brewers will continue listening to trade offers for Braun, said Stearns, though his value would make him difficult to move.
"We're building the foundation. And it's a good one. It's the right one. And I'm excited about the future." -Counsell #InsideTheBrewers

— Milwaukee Brewers (@Brewers) November 4, 2016
Earlier in the day, Stearns and his staff spent time discussing a more immediate matter. Teams must submit their reserve lists by Nov. 18, adding certain Minor Leaguers to the 40-man roster to protect them from December's Rule 5 Draft.
The Brewers have four openings on the roster, after reliever Blaine Boyer became a free agent on Thursday (so did Chris Capuano, but he was on the 60-day disabled list). Stearns said he anticipates adding three to seven players from baseball's top-rated Minor League system, though that figure remains up for debate.
Among the prospects who must be added to the 40-man roster or exposed to the Rule 5 Draft are outfielder Lewis Brinson (No. 1 on MLBPipeline.com's Brewers prospects list, left-hander Josh Hader (No. 3), outfielder Brett Phillips (No. 7), outfielder Ryan Cordell (No. 17), right-hander Miguel Diaz (No. 20), outfielder Tyrone Taylor (No. 26) and pitcher Wei-Chung Wang.
"This is going to be a constant challenge for us moving forward," Stearns said. "At some point we're going to lose someone. We know that."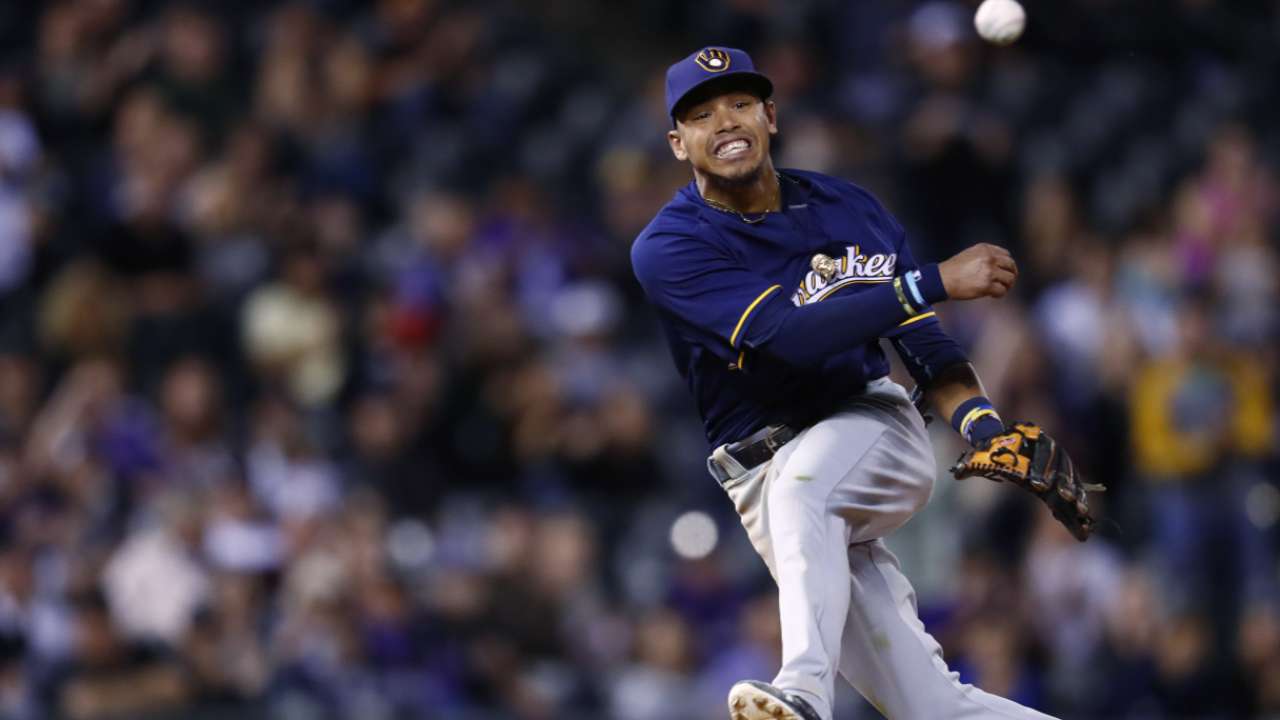 The offseason began in earnest on Thursday.
"It's an exciting part of the year for me and my staff," Stearns said. "This is the time of year we get to shape the roster, we get to make the team better, and we're working hard to do that."
Adam McCalvy has been a reporter for MLB.com since 2001. Follow him on Twitter @AdamMcCalvy, like him on Facebook and listen to his podcast. This story was not subject to the approval of Major League Baseball or its clubs.