Manuel inducted into Philly Sports Hall of Fame
Senior advisor to GM likes what he sees from Phillies' young hitters
PHILADELPHIA -- Charlie Manuel had a flashback or two late Wednesday night as rain started to fall during Game 7 of the World Series at Progressive Field in Cleveland.
It looked a little like Game 5 of the 2008 World Series.
That game between the Phillies and Rays had to be postponed. The series resumed two days later and the Phillies won, making Manuel one of just two managers in Phillies history to win a World Series. His success during arguably the greatest era in franchise history is why he was inducted Thursday night into the Philadelphia Sports Hall of Fame.
The Phillies hope to return to the World Series in the near future, although they will need some of their young talents to live up to their potential to make it happen. Manuel, who is a senior advisor to general manager Matt Klentak, shared a few thoughts on some of the Phillies' top young players before his induction ceremony at Hilton City Avenue.
"I'll say definitely, within the next two or three years, we've got a chance to have a real good hitting ballclub in the Major Leagues," Manuel said. "And not only that, we're going to have guys that are talented enough to play defense, run the bases and all of those things."
Manuel looks at third baseman Maikel Franco and sees a hitter that should have 100-plus RBIs at the end of the season. Franco, 24, hit .255 with 25 home runs, 88 RBIs and a .733 OPS in his first full big league campaign.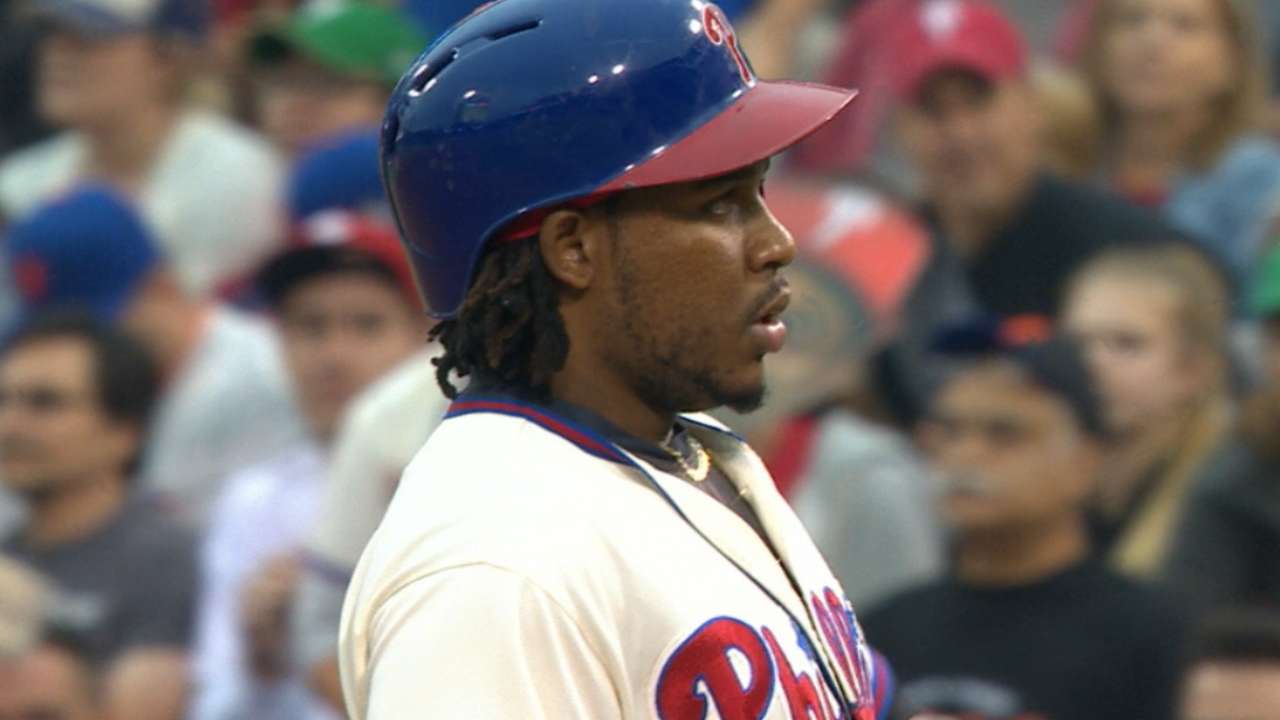 "I think Matt [Stairs] is going to help him," Manuel said about the Phillies' new hitting coach. "I think when [Franco] gets going and hitting real good and feeling real good, he gets caught up in it. I'd see Jim Thome smoking balls in BP out of the yard. I told him, 'Hey, Thome, don't be doing that, man. Hit the ball low. Hit it through the fence.' Because he'd get in the game, overswing and strike out four times.
"I think Franco gets caught up in what he's doing. He gets real happy and then he loses focus on what he's trying to do at the plate. I think an everyday conversation, really communicating with him on that level, will keep him engaged. He has a chance to be a high talented hitter."
Manuel likes both Double-A Reading sluggers Dylan Cozens and Rhys Hoskins, the Phillies' No. 6 and No. 12 prospects, respectively. They were named the organization's Minor League Players of the Year.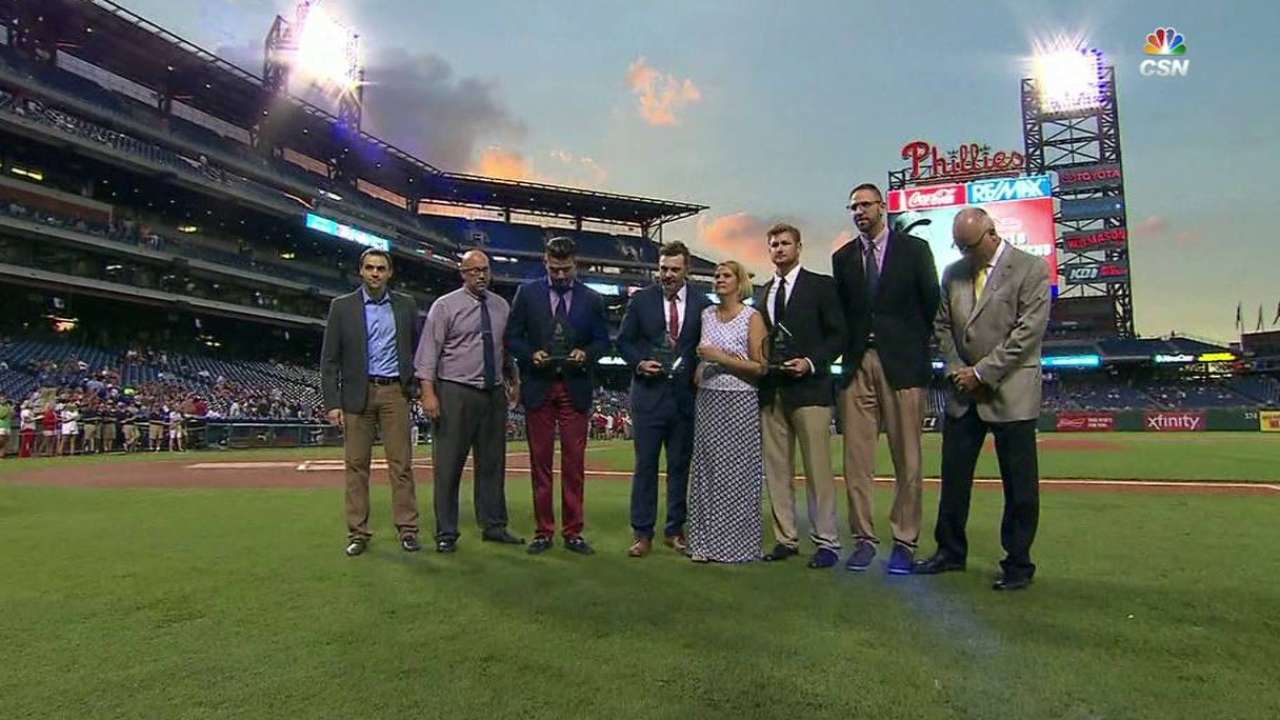 "Both of them are good hitters," Manuel said. "Cozens has to cut his strikeouts. I like them a lot more than I hear people talk about them."
Triple-A prospects J.P. Crawford (No. 1) and Nick Williams (No. 3) could make their big league debuts next season, but both need to make improvements at the plate. Williams played well early with the IronPigs, but faded in August. He also struck out 136 times and walked just 19 times in 527 plate appearances. Crawford showed a tremendous knowledge of the strike zone, but hit just .244 with a .647 OPS.
"Nick Williams has all the talent in the world," Manuel said. "But when I saw him, his talent was just getting him by. He needs to be more selective at the plate and work the count and get into good counts to hit. He's got as much talent as any of them. The bottom line, when I look at Crawford, he's got to improve."
Manuel also compared top 2016 Draft pick Mickey Moniak (No. 2) to Nationals center fielder Trea Turner.
Manuel thinks Stairs should help all of those hitters. Stairs played for Manuel in 2008-09.
"Matt Stairs is a baseball guy," Manuel said. "That's a good hire. I think he's going to be a good hitting coach. He has a high passion for hitting."
Todd Zolecki has covered the Phillies since 2003, and for MLB.com since 2009. Follow him on Twitter and listen to his podcast. This story was not subject to the approval of Major League Baseball or its clubs.