Fowler says he's headed for free agency
Cubs outfielder plans to decline mutual option for 2017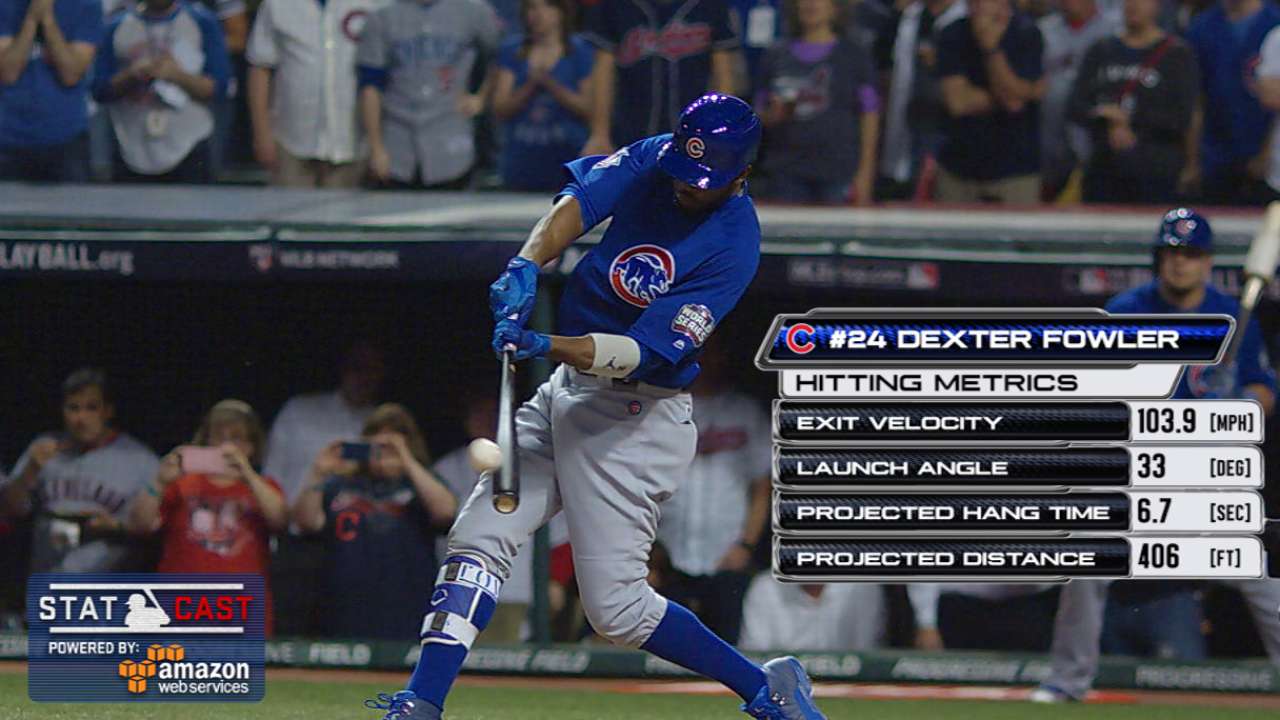 Dexter Fowler will be returning to the free-agent market.
One day after helping the Cubs win their first World Series title since 1908, the center fielder told ESPN on Thursday night that he will decline his part of a mutual option for 2017. That decision is not yet official.
• Shop for Cubs World Series champions gear
"I'm definitely going to be a free agent, but hopefully it happens a little bit quicker than last year," Fowler said on "SportsCenter." "You can't control what goes on, but I loved my time in Chicago and I'm definitely not counting them out, but we'll see what God has planned for us now."
Fowler became a free agent after his first season with the Cubs in 2015, rejecting a one-year, $15.8 million qualifying offer from the club last November, and that process dragged on for most of the offseason. He eventually came close to a three-year deal with the Orioles in February, but the Cubs swooped back in and re-signed him to a one-year deal in a surprising move.
Fowler made $8 million in 2016 and would have made $9 million next season if both he and the Cubs elected to exercise the mutual option in his contract. Chicago could still extend a one-year, $17.2 million qualifying offer to Fowler.
The 30-year-old switch-hitter played in 125 games this season, making his first All-Star team. He batted .276/.393/.447 with 13 homers, 48 RBIs and 13 steals. Fowler hit three homers during the Cubs' postseason run, including one to lead off Game 7 Wednesday.
Andrew Simon is a reporter for MLB.com. Follow him on Twitter @AndrewSimonMLB. This story was not subject to the approval of Major League Baseball or its clubs.