Rangers plan to extend qualifying offer to Desmond
Lewis, Moreland, Gomez, Beltran also become free agents Thursday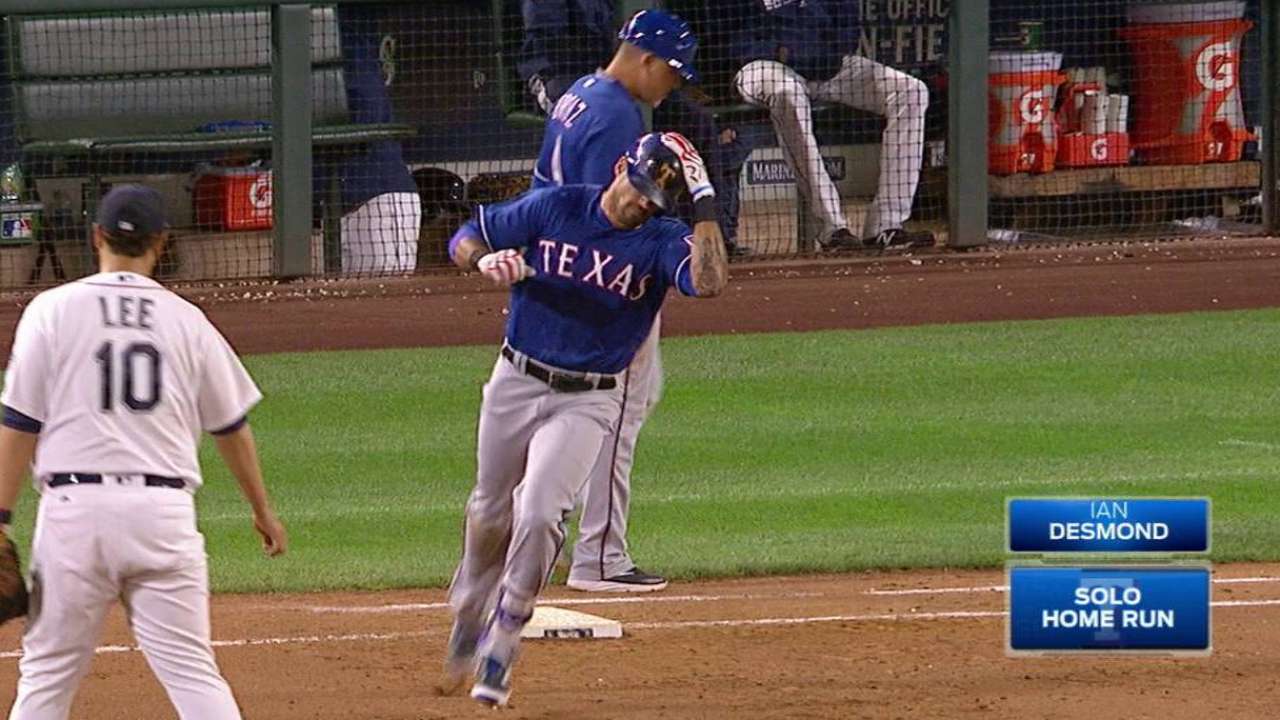 ARLINGTON -- The Rangers are planning to extend a qualifying offer to free-agent outfielder Ian Desmond, general manager Jon Daniels said on Thursday.
The value of the qualifying offer has been set at $17.2 million this offseason. By submitting a qualifying offer, the Rangers would get Draft-pick compensation if Desmond signs with another team, although everything could be subject to a new Collective Bargaining Agreement being negotiated.
Desmond is one of five Rangers who became a free agent Thursday. The others are pitcher Colby Lewis, first baseman Mitch Moreland, outfielder Carlos Gomez and designated hitter Carlos Beltran. The Rangers also announced they are picking up the option on catcher Jonathan Lucroy ($5.25 million) and waiting until Monday before they make an official announcement on Derek Holland.
The Rangers are not planning to extend a qualifying offer to Moreland or Lewis. Beltran and Gomez don't fall under the qualifying offer rule because they were acquired by the Rangers during the middle of the season.
Desmond, a former shortstop, was the Rangers' center fielder this season and hit .285 with 107 runs scored, 22 home runs, 86 RBIs, a .335 on-base percentage and a .446 slugging percentage. He was selected to the American League All-Star team.
Center field is one of two priorities for the Rangers this offseason along with starting pitching. Daniels said he is telling clubs and player agents that the Rangers would like to add at least one or two starting pitchers and a center fielder.
"For 2017, for us to put our best club out there, we need to get one starter, if not multiple, and we need at least one outfielder, ideally a center fielder," Daniels said. "Those are the two areas we need to address. We are also going to be open to good baseball deals depending on how we line up with other clubs."
The Rangers are interested in re-signing both Desmond and Gomez. Daniels said he can still see a scenario in which both are re-signed, even though the Rangers have Nomar Mazara and Shin-Soo Choo as their corner outfielders. If Beltran doesn't come back, the Rangers will have at-bats available at designated hitter.
With Moreland becoming a free agent, the Rangers have a big question mark at first base, although he is still an option.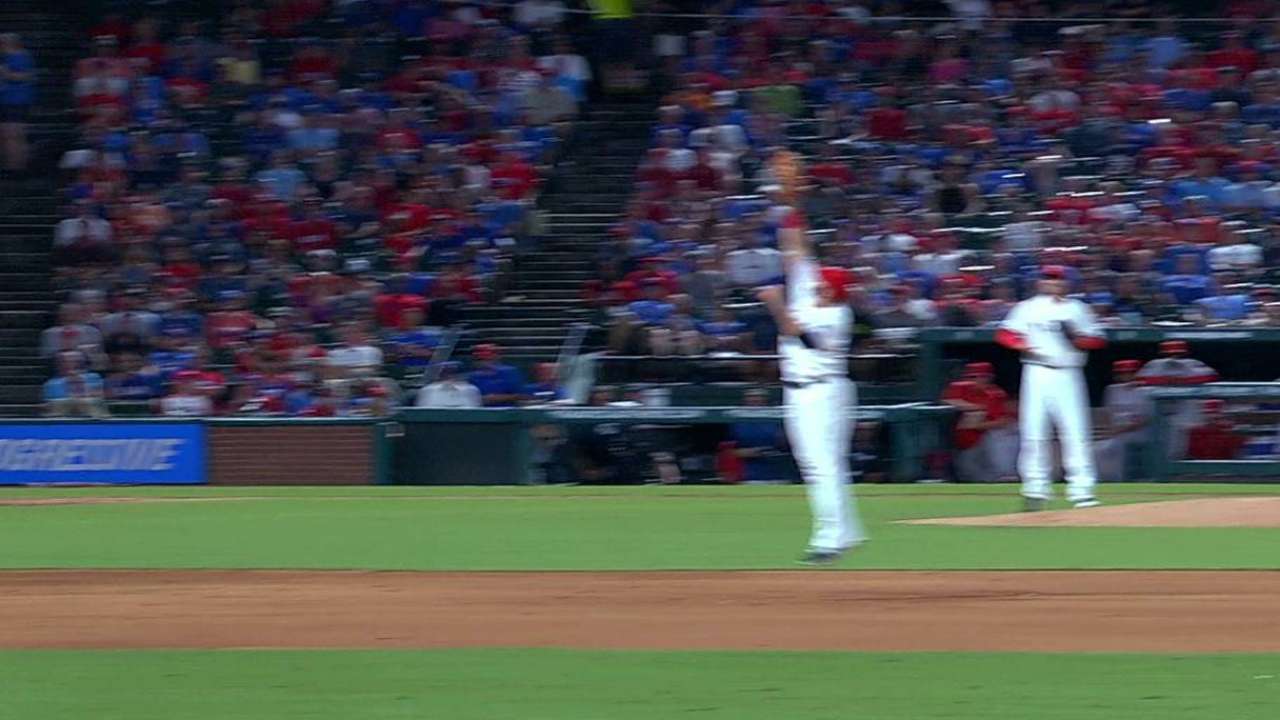 "With Mitch, very steady producer, underrated defender," Daniels said. "I think he should win the Gold Glove. You look at it objectively, he's the best defensive first baseman in the American League. Every club has set resources. We have told Mitch we are very open to a return. However, our focus right now is pitching and center field. Until we get the lay of the land, I don't see us addressing first base as it relates to dollars and trade assets."
The Rangers have three internal candidates for first base in Jurickson Profar, Joey Gallo and Ryan Rua. The Rangers were hoping Gallo would play winter ball in Venezuela and get valuable at-bats, but that was cut short by a strained left hamstring.
"Joey is going to be a very good player in this league," Daniels said. "When that is, it's too early to say. Unfortunately, he got hurt here in winter ball. Unfortunately, he won't get the full benefit of that."
Rangers beat
• The Rangers have added utility man Drew Robinson to the 40-man roster, protecting him from the Rule 5 Draft. The Rangers will add more Minor League players, but Robinson needed to be added by Monday because he was eligible to be a six-year Minor League free agent.
• Daniels said he is currently assessing how to structure the Rangers' front office with the departure of assistant general manager Thad Levine. Daniels said Levine's many duties could be split up among multiple people. Levine left the Rangers to become the Twins' general manager.
• Daniels said the Rangers have remained in touch with Lewis' agent about a possible return but also want to exhaust all possibilities in regard to starting pitching.
T.R. Sullivan has covered the Rangers since 1989, and for MLB.com since 2006. Follow him on Twitter @Sullivan_Ranger and listen to his podcast. This story was not subject to the approval of Major League Baseball or its clubs.