Sox happy Cubs brought title back to Chicago
Williams reflects on South Siders ending World Series drought in '05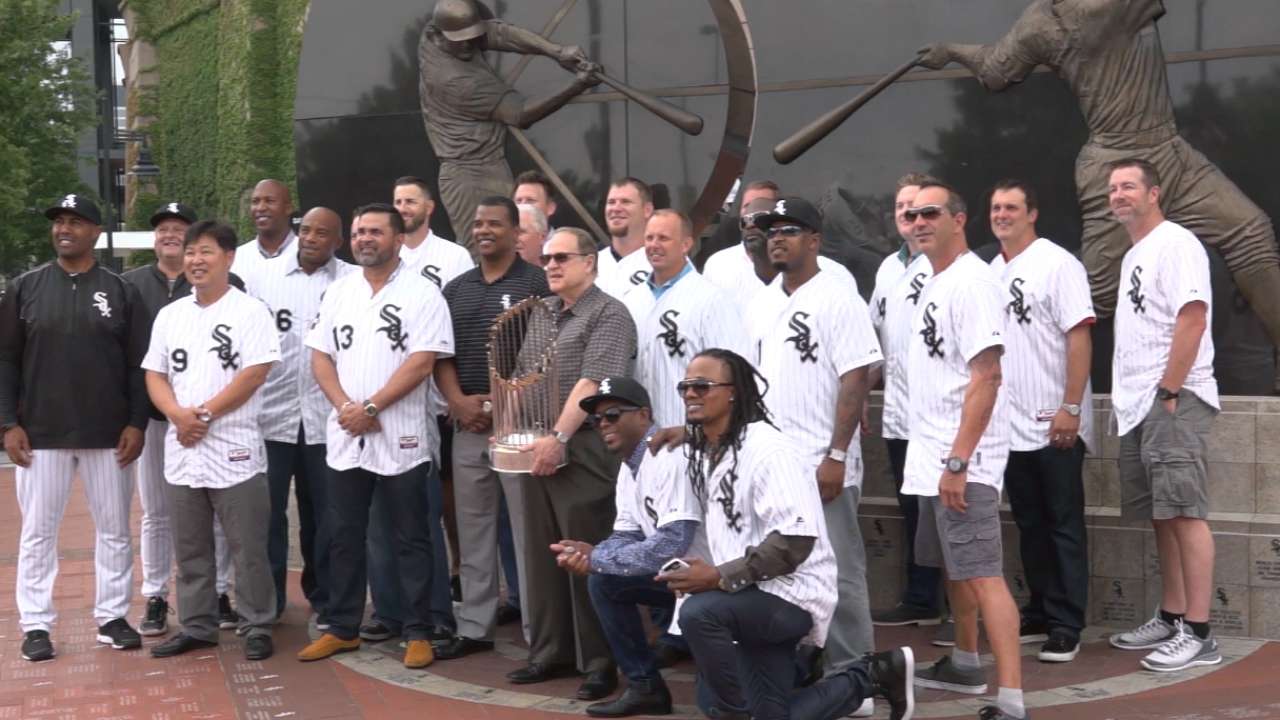 CHICAGO -- White Sox executive vice president Ken Williams was having brunch with White Sox chairman Jerry Reinsdorf and a mutual friend Sunday, when that friend brought up the Indians' 3-1 lead over the Cubs in the World Series.
"[The friend] said, 'The Indians have to feel pretty confident. They have this in the bag,'" said Williams, the architect of the 2005 White Sox World Series title. "Jerry and I looked at each other and I said, 'I don't know about you, Jerry, but it wasn't until the ninth inning when the ball was hit to [Juan] Uribe [for the final out] when I felt like we had it in the bag.'
"I cautioned the person then, 'Hey listen, these things can turn on a dime.' And I told my wife [Wednesday] night, if the Cubs won [Wednesday], they darn sure earned it … and they did."
The Cubs came back to win three straight from the Indians and claim their first World Series title since 1908 by virtue of an 8-7 victory in 10 innings at Progressive Field. It was one of the best World Series games in recent memory, let alone one of the best Game 7s of all time.
Williams never had to sweat out a win-or-go-home sort of playoff contest in 2005, when the White Sox captivated their fan base with their first World Series crown since 1917. The White Sox rolled to an 11-1 postseason title run, winning 16 of their final 17 games, counting a five-game winning streak to close out the regular season.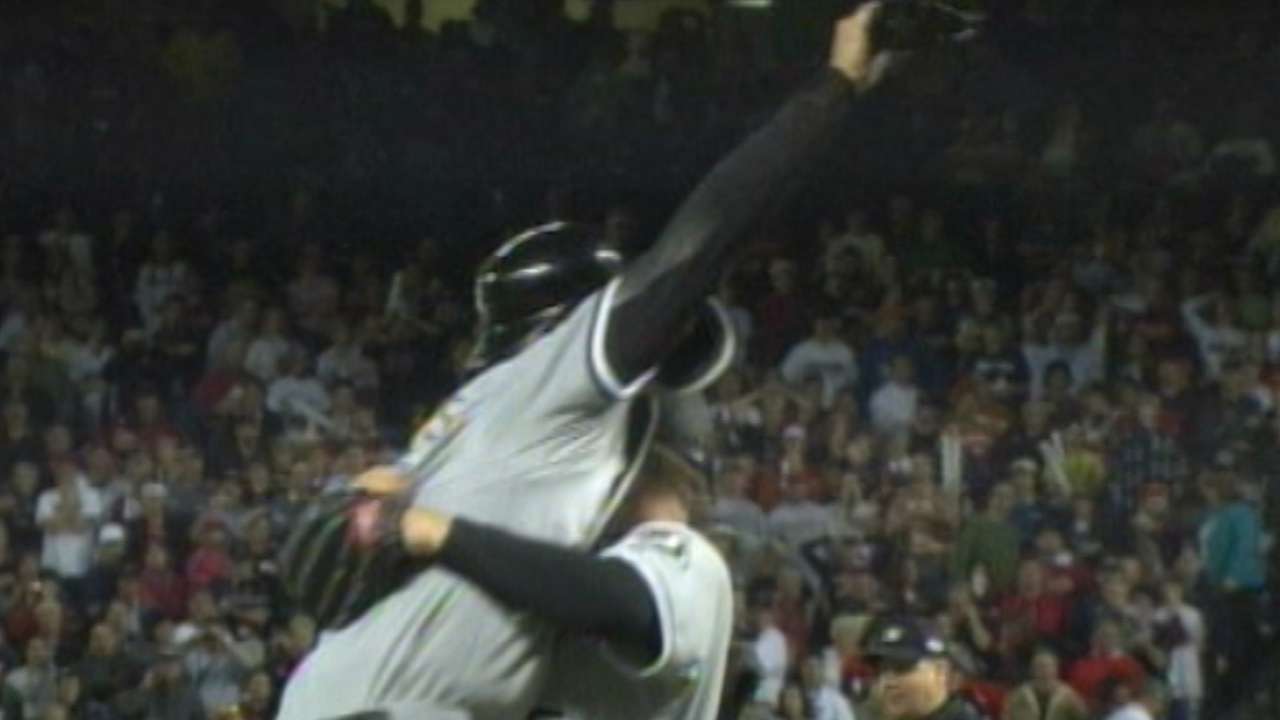 That almost unblemished record certainly came with many nervous moments. Every contest of the four-game World Series sweep could have gone in Houston's favor, but the White Sox emerged as the better team.
"One of the really interesting things that happens or happened to us was [then-White Sox manager] Ozzie [Guillen] and I were talking after it was over, and we were at the celebration at the hotel in Houston. And we both had this look on our face and I guess people were saying, 'Aren't you guys happy?'" Williams said. "We looked at each other like, 'Man, we are tired.'
"It was more a sigh of relief than joy. Now when you turn the corner on La Salle Street, and you see the confetti coming down from the buildings, that's a whole different level of joy right there, and I don't know if there's anything that can replicate it.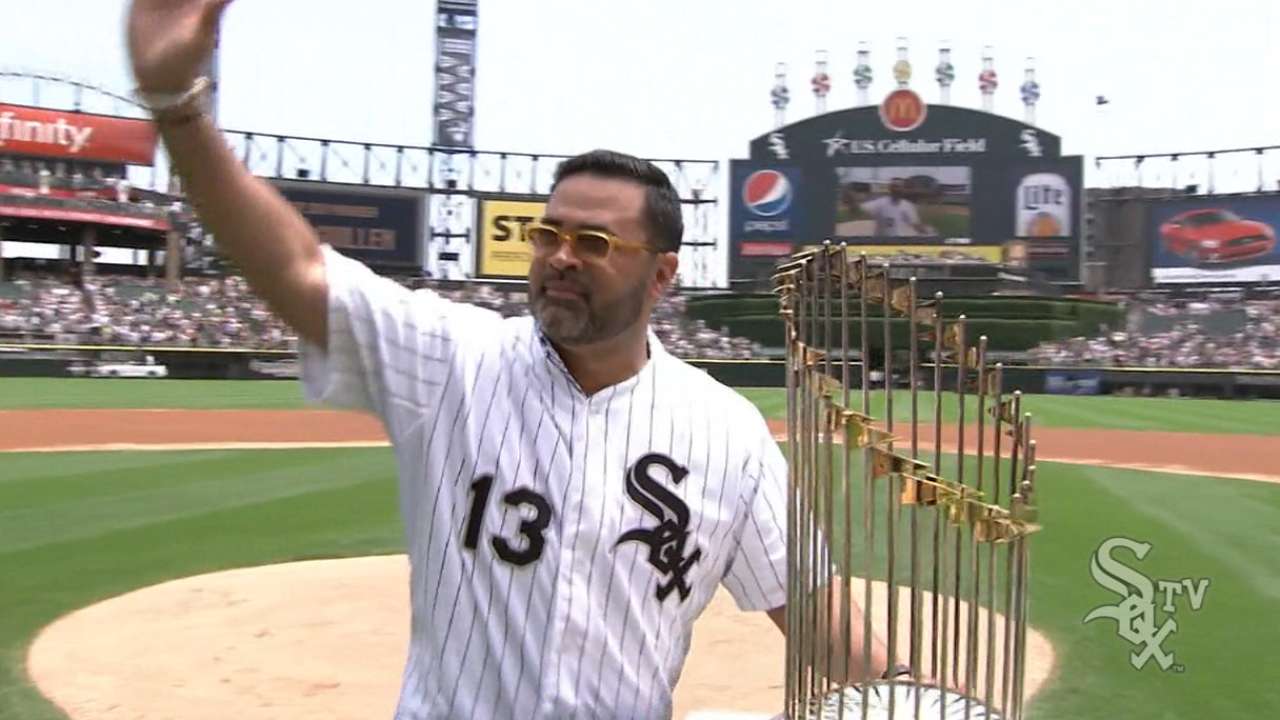 "So much so that I hope to have another one," added Williams with a laugh. "I never knew I liked them so much."
Congratulatory texts were sent by Williams to the Cubs' Tom Ricketts and Theo Epstein after Wednesday's clincher, with Williams reminding Epstein that Chicago puts on one heck of a parade. Williams will be at the White Sox organization meetings in Arizona this weekend, so he won't be taking in the Cubs' celebration on Friday morning.
"I said I like parades," Williams said. "I didn't say I like other people's parades."
When the White Sox won it all, Williams received numerous letters from local business owners and stadium vendors thanking the White Sox for the extra business brought in by the title run. One owner said his daughter got into a college they weren't going to be able to afford, while another told him those extra games were going to make their Christmas.
Those letters make it easy for Williams to appreciate the Cubs' piece of history, despite the White Sox striving to knock them off their perch in 2017.
"So when I think about if any of the competitiveness and jealousy of us not being there but them being there, I think about those people, a lot of those same people work at both ballparks," said Williams, referring to vendors. "How can I root against those people when I know how much it means to them?
"Again, the competitiveness is there. But you can't root against your neighbors. You can't root against those people that it means so much to them and this is life. It's not sports. It's life. I would have liked it to have been us. But with all that I just said and the impact it has on the city, and yes, I am [happy for the Cubs]."
Scott Merkin has covered the White Sox for MLB.com since 2003. Read his blog, Merk's Works, follow him on Twitter @scottmerkin, on Facebook and listen to his podcast. This story was not subject to the approval of Major League Baseball or its clubs.