Mariners pick up Smith's option, not Iannetta's
Aoki claimed off waivers by Astros; Karns reinstated to 40-man roster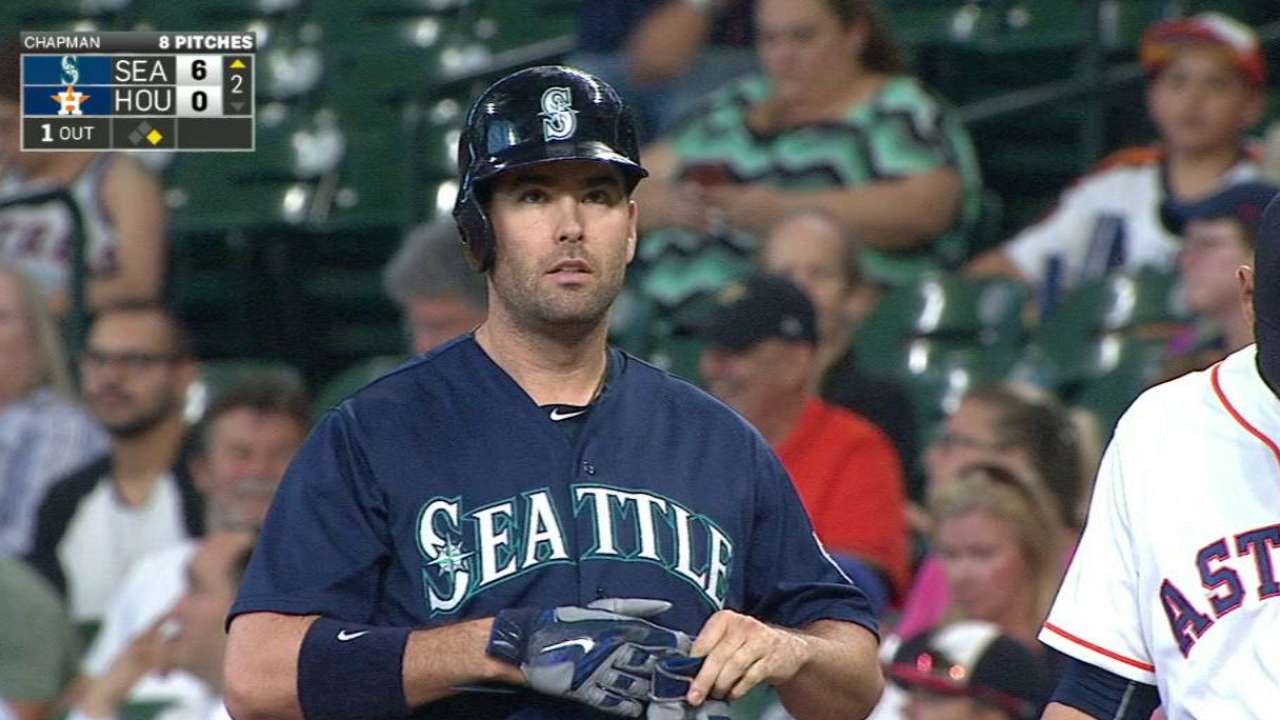 SEATTLE -- The Mariners picked up the 2017 option on outfielder Seth Smith's contract on Thursday, but they declined to exercise their option for next season on catcher Chris Iannetta as the offseason officially begins.
Additionally, outfielder Norichika Aoki was claimed off waivers by the Astros, while right-hander Nathan Karns was reinstated to the 40-man roster from the 60-day disabled list.
"We appreciate all that Nori did for us this season," general manager Jerry Dipoto said. "Particularly in the second half, he made some key contributions to our success."
Aoki, who turns 35 in January, hit .283/.349/.388 with 63 runs and 28 RBIs in 118 games last season. After hitting just .245 in 67 games prior to the All-Star break, Aoki hit .339 in 51 second-half games. He also appeared in 24 games with Triple-A Tacoma, for which he hit .323.
Following Wednesday night's conclusion of the World Series, 139 Major League players became free agents on Thursday, including four Mariners -- first basemen Adam Lind and Dae-Ho Lee, outfielder Franklin Gutierrez and reliever Drew Storen.
Aoki was listed among the Mariners' free agents earlier, but it turns out he was actually arbitration eligible after his vesting option for 2017 wasn't reached, as he doesn't have enough MLB service time yet to be a free agent.
Iannetta joined the free-agent group when Seattle declined a $4.25 million option that would have kept him with the Mariners for a second season. The 33-year-old earned $4.25 million in base salary this season, plus an additional $450,000 in performance bonuses for starting 87 games.
Had Iannetta started 100 games, his 2017 option would have been guaranteed. The 11-year veteran hit .210/.303/.329 with seven home runs and 24 RBIs in 295 at-bats this past season.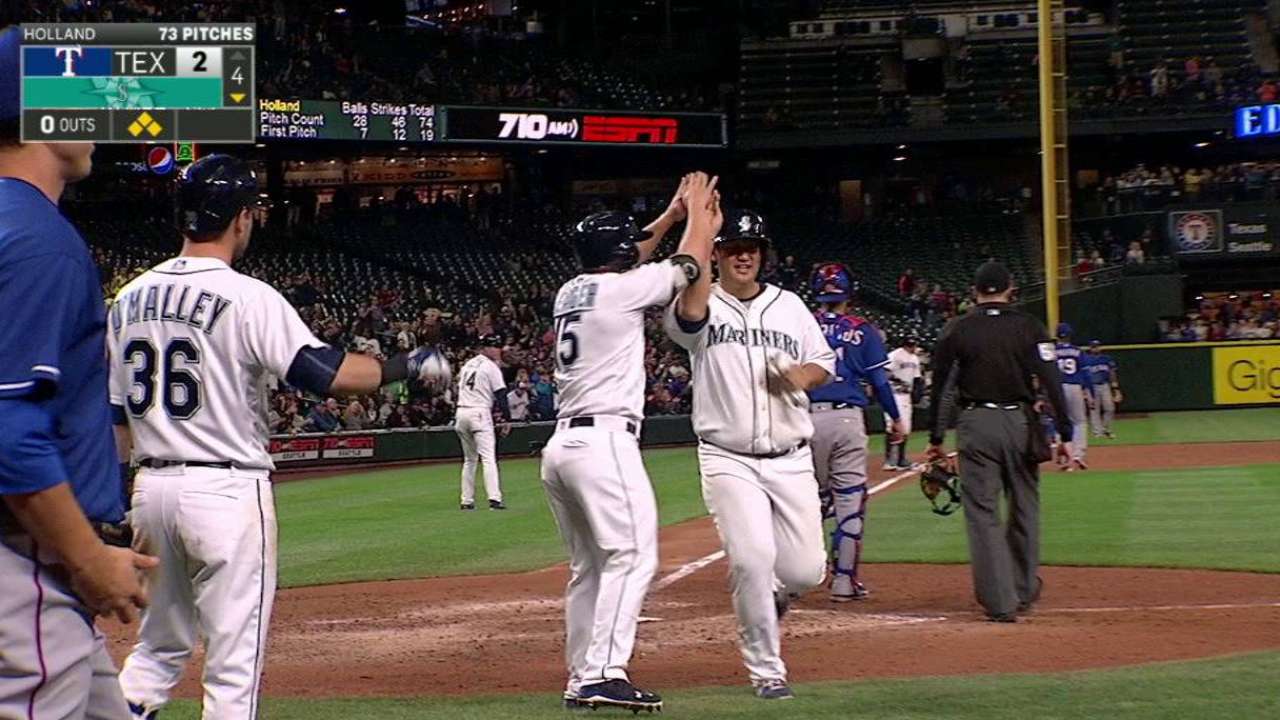 Smith, 34, will return to the Mariners for a third season after batting .249/.342/.415 with 16 homers and a career-best 63 RBIs in 137 games. He started 61 games in right field, 30 in left field and 11 at designated hitter as a left-handed platoon specialist.
Teams are able to negotiate and sign their own free agents now, but they can't do the same with other teams' free agents until 9 p.m. PT on Monday.
The Mariners' 40-man roster now stands at 35 players with the departure of Aoki and the four free agents.
Greg Johns has covered the Mariners since 1997, and for MLB.com since 2011. Follow him on Twitter @GregJohnsMLB and listen to his podcast. This story was not subject to the approval of Major League Baseball or its clubs.