Vote for Best Major Leaguer, Postseason
It's going to be hard to forget the drama and pageantry of the 2016 Major League Baseball postseason, particularly after the epic World Series and thrilling extra-inning Game 7 victory that gave the Cubs their first title in 108 years.
As we look back, we also recognize the star performers that made their mark on such an amazing October. To that end, there are five deserving nominees for the Esurance MLB Award for Best Major Leaguer, Postseason. Fittingly, all five come from the two spectacular teams that fought to a near stalemate in the World Series.
The Cubs would not have won it all without the contributions of their three nominees for this award: slugging third baseman Kris Bryant first baseman Anthony Rizzo and starting pitcher Jon Lester. The Indians check in with their dominant bullpen duo of starter Corey Kluber and setup man extraordinaire Andrew Miller.
Bryant, the likely NL Most Valuable Player Award winner for 2016, reached safely in 16 of 17 postseason games, led all players with 20 hits and batted .308 with three home runs, eight RBIs and a .923 OPS.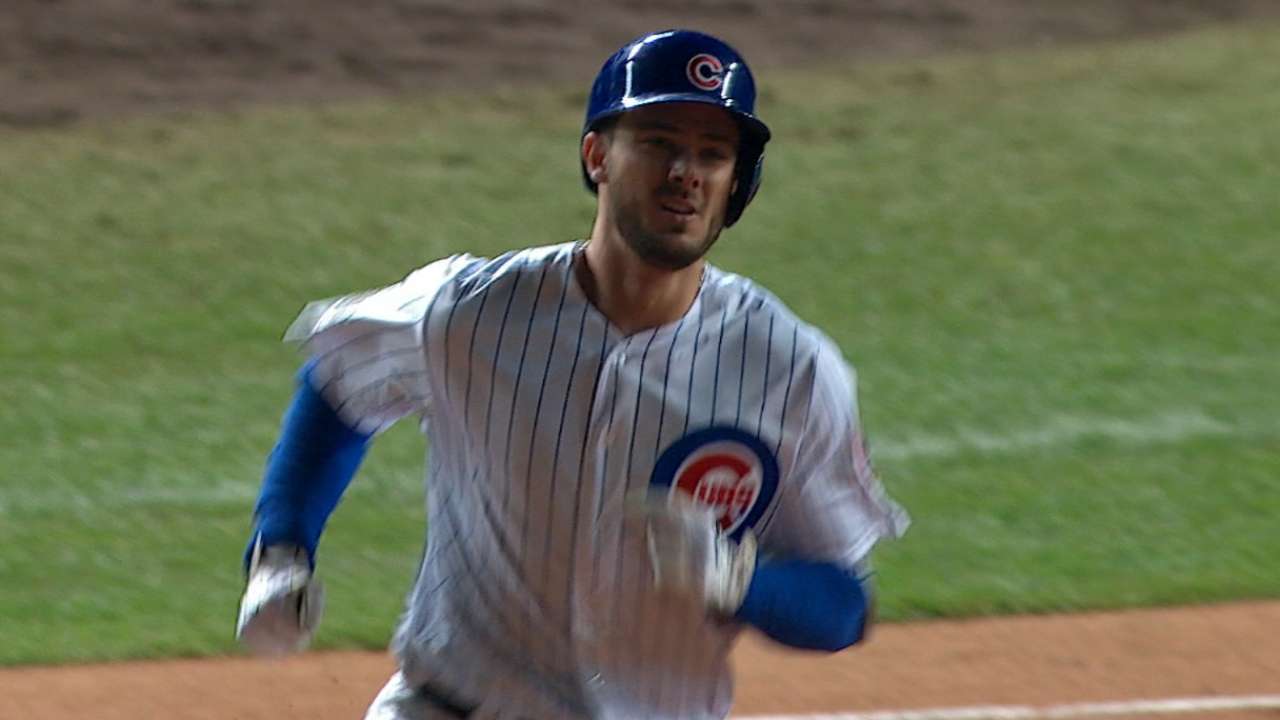 Kluber, often pitching on three days' rest because of the Indians' injury woes in their starting rotation, went 4-1 with a 1.83 ERA and 1.05 WHIP in six postseason starts, and he paced all pitchers with 35 strikeouts.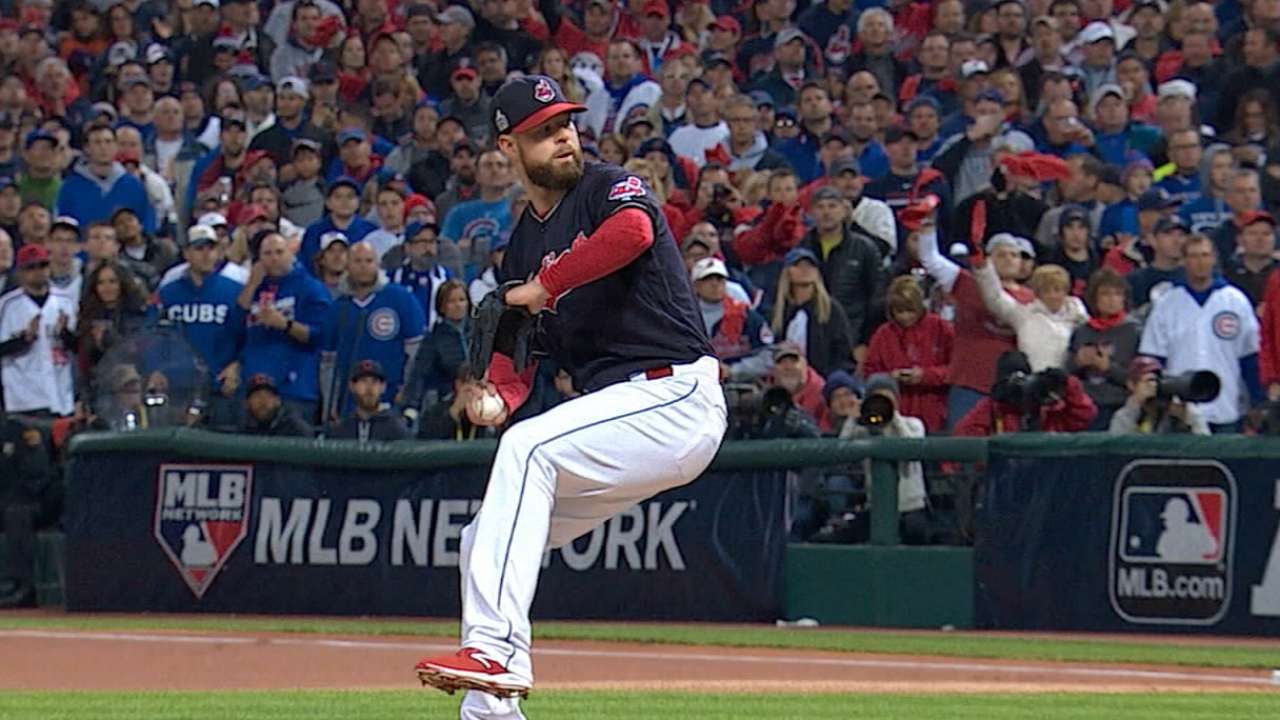 Lester won three starts, went 3-1 with a 2.02 ERA and 0.03 WHIP, struck out 30 batters in 35 2/3 innings and pitched three strong innings of relief in the Cubs' Game 7 triumph over Cleveland.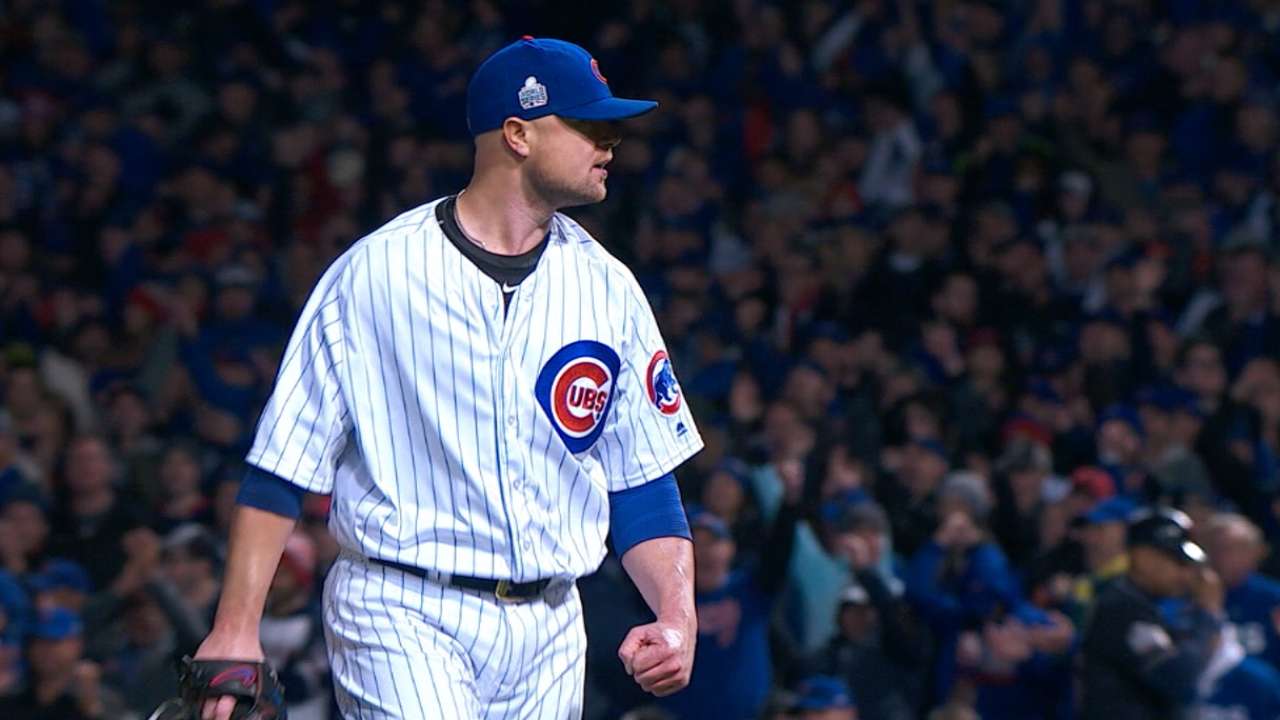 Miller set the record for the most strikeouts (30) by a reliever in a single postseason and allowed three runs in 19 1/3 innings. That added up to a 2-0 record, 1.40 ERA and 0.88 WHIP.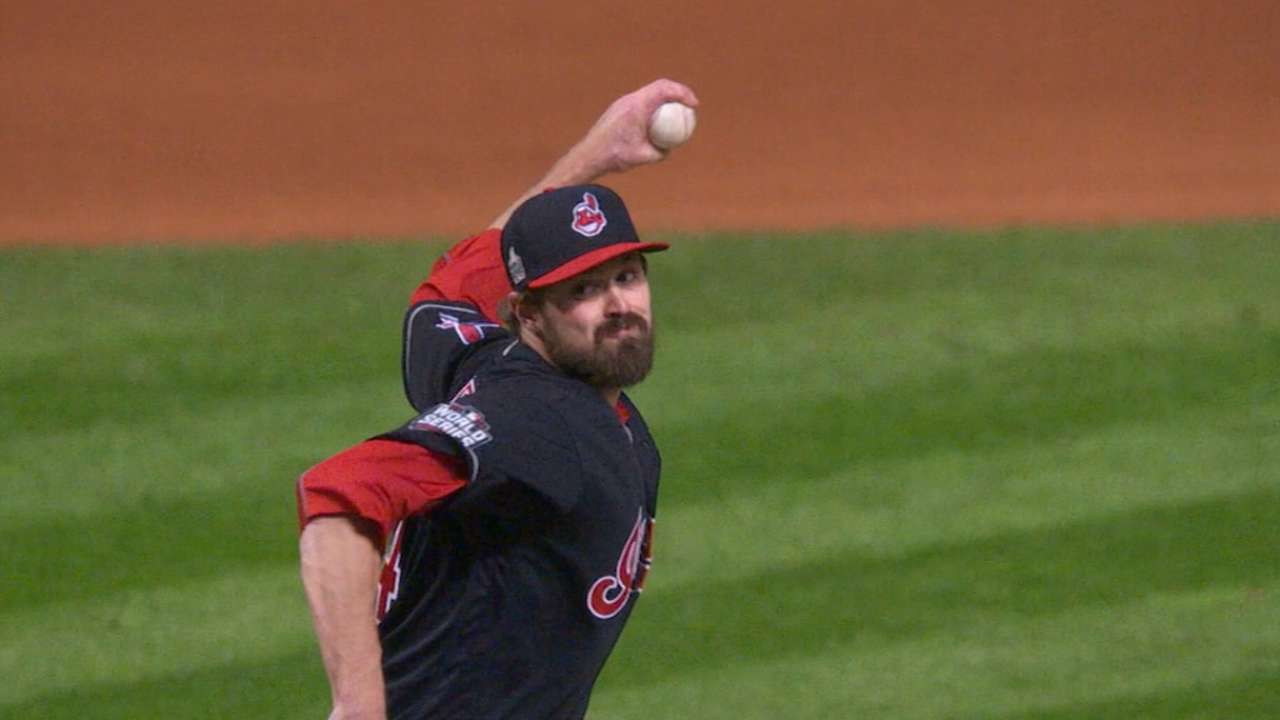 Rizzo hit two homers in the NL Championship Series against the Dodgers and slugged three overall in the postseason. He batted .360 in the World Series and drove in 10 runs in the postseason while putting up an .866 OPS.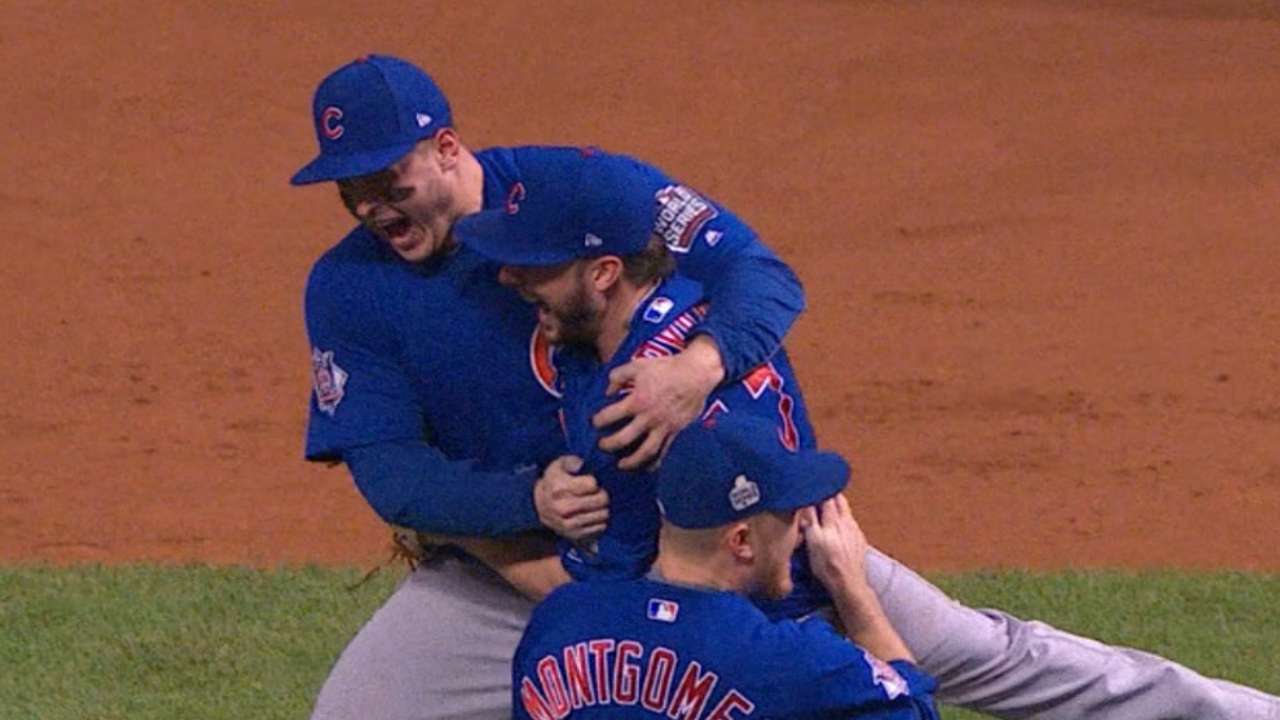 The Esurance MLB Awards annually honor Major League Baseball's greatest achievements as part of an industry-wide balloting process that includes five groups, each of which accounts for 20 percent of the overall vote: media, front-office personnel, retired MLB players, fans at MLB.com and Society for American Baseball Research (SABR) voters.
The MLB Awards are an all-inclusive program, encompassing the top players and performances from both the American and National Leagues from Opening Day through the end of the postseason.
Individual awards will go to the Best Major Leaguer in addition to the winners in the following categories: Best Hitter, Pitcher, Rookie, Defensive Player, Manager, Executive, Social Media Personality and Postseason Performer.
Winners will also be recognized for the year's Best Offensive Play, Defensive Play, Moment, Postseason Moment, Performance, Social Media Post, Fan Catch, Broadcast Call, Player-Fan Interaction and Trending Topic.
Voting began on Sept. 19 at 4 p.m. ET on MLB.com/awards, one hour after the inaugural Esurance MLB Fans of the Year winners were announced.
Voting for the MLB Awards will remain open until 2 p.m. ET on Nov. 11 by visiting MLB.com/awards. Winners will be announced live on MLB Network and MLB.com on Nov. 18.
Doug Miller is a reporter for MLB.com. Follow him on Twitter @DougMillerMLB. This story was not subject to the approval of Major League Baseball or its clubs.