Royals pick up options on Davis, Escobar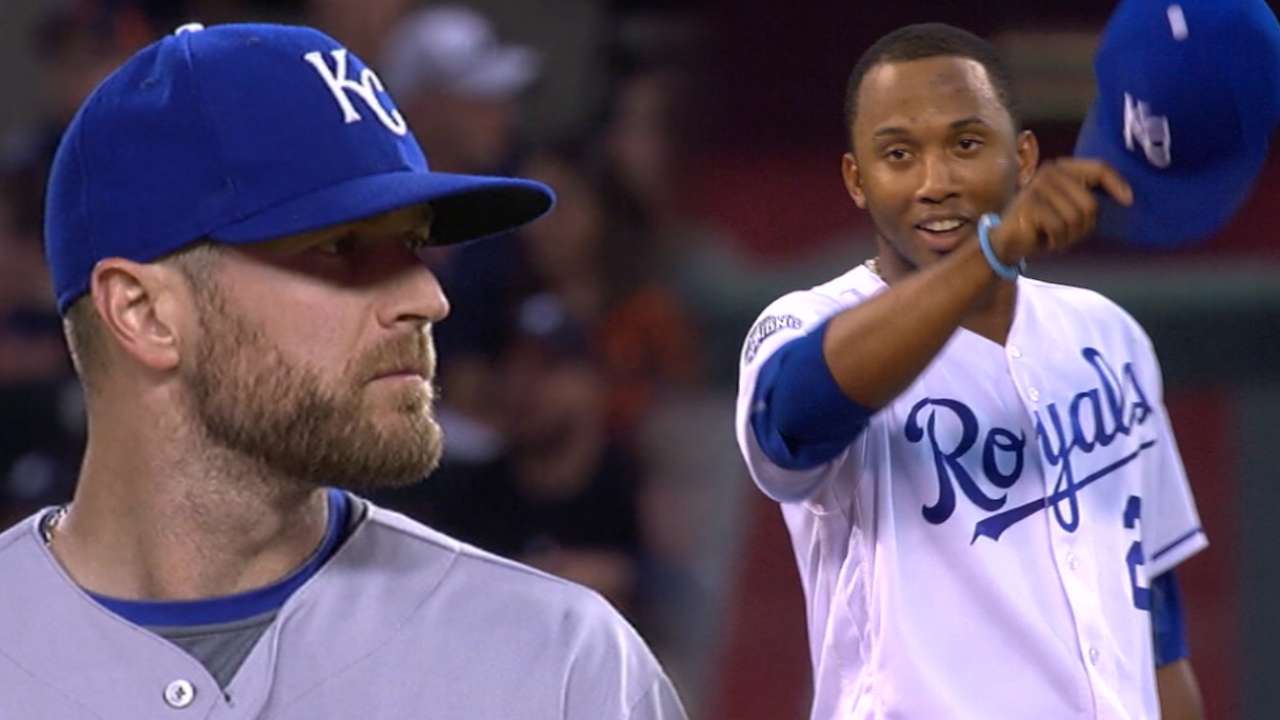 The Royals have pick up their club options on closer Wade Davis ($10 million) and shortstop Alcides Escobar ($6.5 million).
With the option, Davis will be eligible for free agency after the 2017 season. The two-time All-Star, who was a major catalyst in the Royals' run to consecutive American League pennants in 2014 and '15 and a World Series title in '15, is coming off an injury-riddled '16 season.
Davis was placed on the disabled list twice in July due to a flexor strain in his right arm, but he returned for the final month and notched six saves in eight outings.
Davis was originally acquired by the Royals in the 2012 offseason via a trade with the Rays in an aggressive move by general manager Dayton Moore.
Escobar, who played in 162 games this season, batted .261 with seven homers and 55 RBIs.
The Royals also announced that first baseman/designated hitter Kendrys Morales and right-handed pitcher Edinson Volquez declined their mutual options. The Royals have also declined the mutual option on right-handed pitcher Kris Medlen after he exercised his portion of the mutual option.
Daniel Kramer is a reporter for MLB.com. This story was not subject to the approval of Major League Baseball or its clubs.