Tribe primed for another World Series run
AL Central champs return several regulars, along with healthy Brantley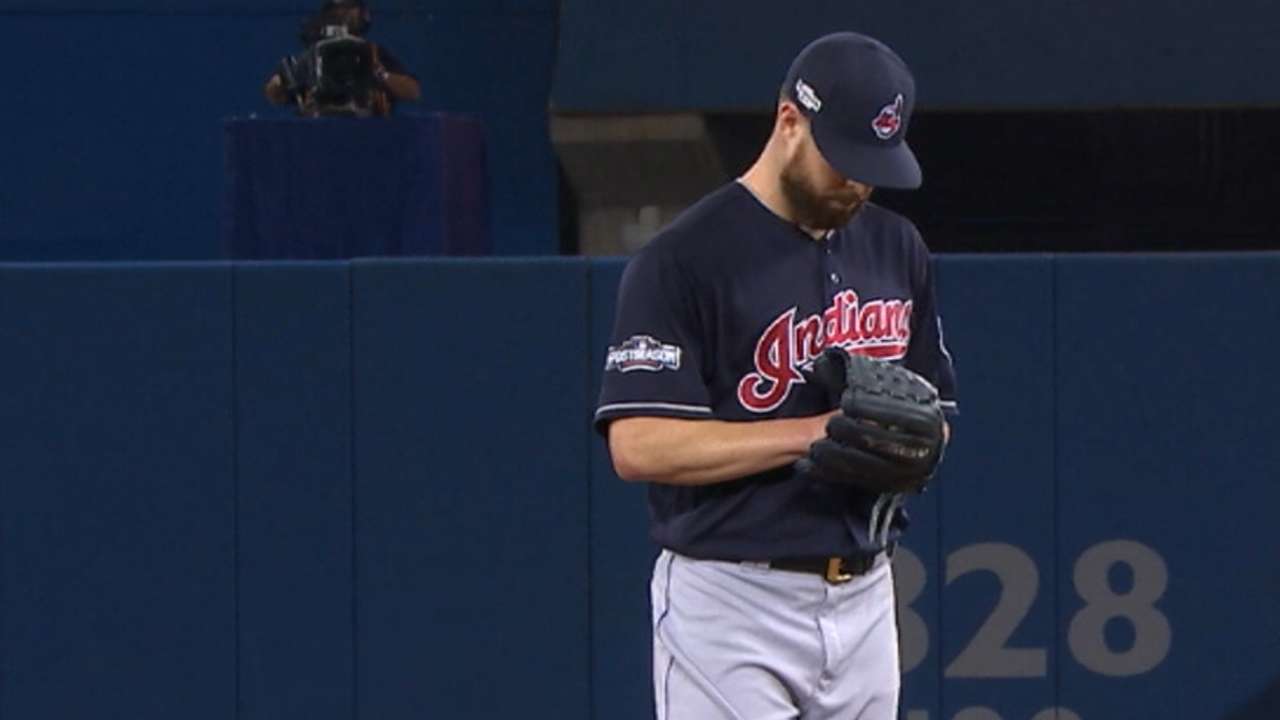 Even though the Indians came up short in the World Series, the 2016 season left Cleveland and its fans with plenty to be proud of and many reasons to be psyched for '17.
The Tribe enjoyed a franchise-best 14-game winning streak and never endured a losing streak of more than three games. The Indians were consistent from wire to wire, and they won the American League Central by eight games and then their first six postseason games on their way to the World Series.
With much of the roster set to return, 2017 should be another exciting year in Cleveland. It begins again April 3, when the Tribe will meet the Rangers in Arlington on Opening Day.
Opponent
The Indians open against the AL West champion Rangers in the heart of Texas. The Tribe struggled to a 2-5 record against the Rangers in 2016, and Cleveland will likely have to face either Yu Darvish or Cole Hamels on Opening Day. Darvish and Hamels remain co-aces of a talented Texas team looking to finish the job after consecutive AL Division Series losses.
Opening Day starter
It's hard to imagine it being anyone other than Corey Kluber, who showed to a national audience in the World Series why he's been the Indians' ace the past three seasons. Cleveland's strength should once again be its pitching staff, and Kluber, coming off a 18-9, 3.14 ERA, 227-strikeout season, should again be at the head of it.
Opening Day lineup
1. Carlos Santana, DH
2. Jason Kipnis, 2B
3. Francisco Lindor, SS
4. Michael Brantley, LF
5. Mike Napoli, 1B
6. Jose Ramirez, 3B
7. Tyler Naquin, CF
8. Lonnie Chisenhall, RF
9. Roberto Perez, C
The Indians have already picked up Santana's $12 million team option for 2017 after the switch-hitter slugged a career-high 34 homers. Napoli's return remains less of a guarantee, given his age (34).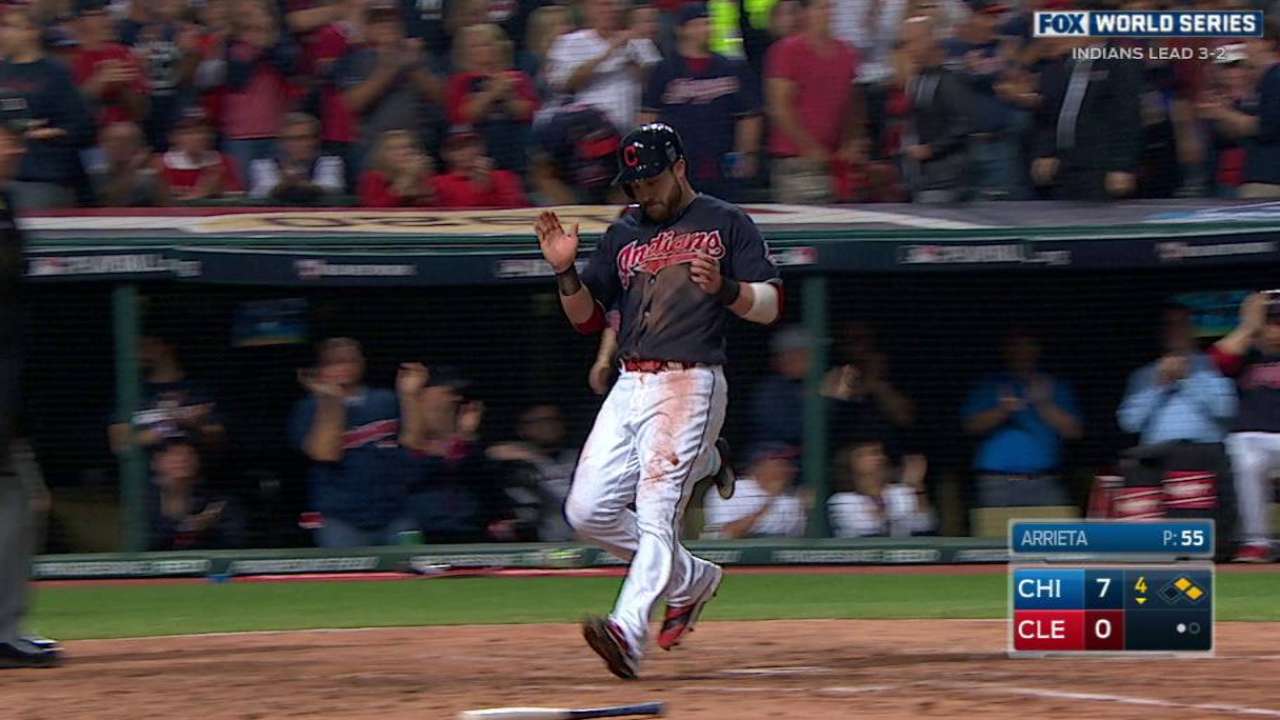 Napoli set career highs in homers (34) and RBIs (101) while becoming a fan and clubhouse favorite, and whether he's on the Opening Day roster will likely hinge on the likelihood of a team willing to give him a multiyear contract and a raise from his conservative $7 million salary. And whether the Indians are willing to give Napoli a substantial raise could depend on the health of Brantley, who should be ready for everyday duty for the first time since leading the Majors in doubles in 2015.
Most of the other positions are pretty well set, barring any major trades.
Three reasons to be excited
• Andrew Miller -- the relief ace acquired from the Yankees in July -- wasn't a rental, and he is signed for two more seasons.
• Lindor is just getting started.
• The return of Brantley, who should finally be fully healthy after a shoulder injury cost him most of 2016.
Joe Trezza is a reporter for MLB.com. This story was not subject to the approval of Major League Baseball or its clubs.