Matheny gets three-year extension through 2020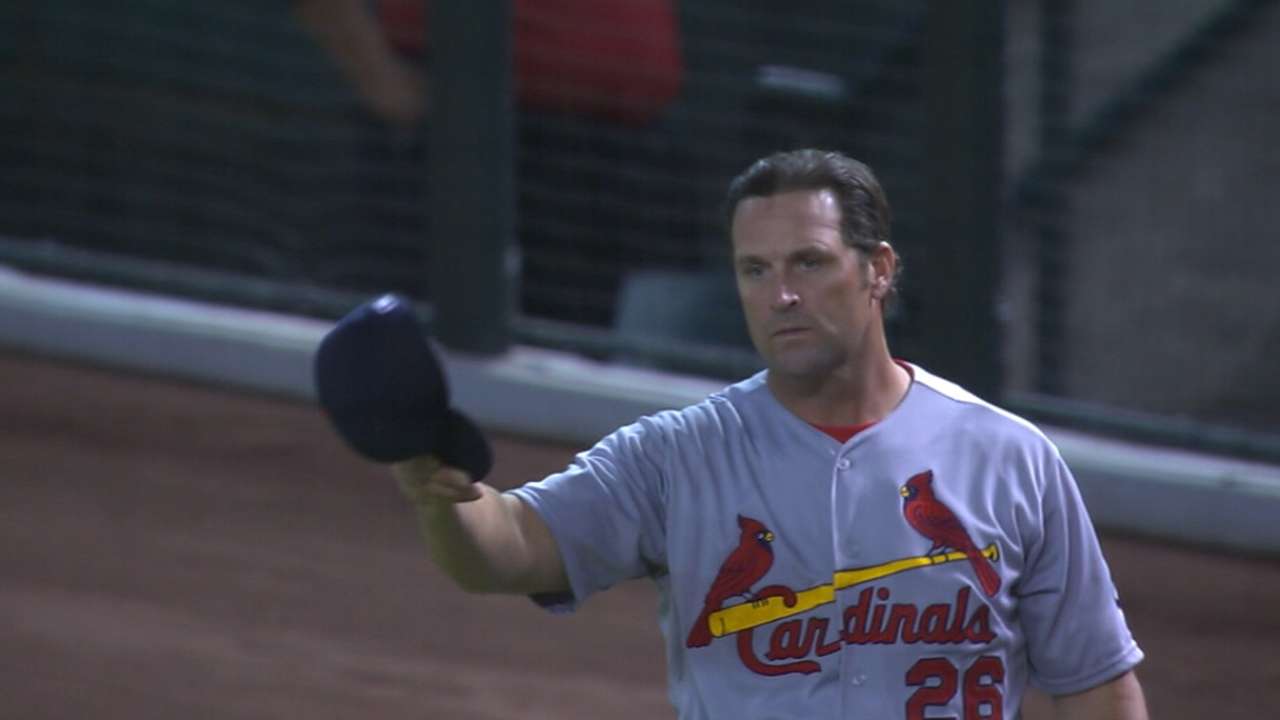 ST. LOUIS -- Instead of allowing Mike Matheny to manage under the final year of his contract in 2017, the Cardinals reached an extension with the fifth-year manager that will carry him through the '20 season.
Though the deal was reached last month, it was officially announced by the organization on Thursday. Terms of the extension were not released by the club.
"I couldn't be happier," Matheny said of managing in St. Louis for at least four more seasons. "This is home for us. It's going to be home after I'm no longer the Cardinals manager. I'm excited to be a part of this organization for a little while longer. We've already started hashing some things out about what we have to do. I love the forward thinking of the organization and trying to always improve the culture, trying to improve the end product and continue to put something out there our fans are proud of."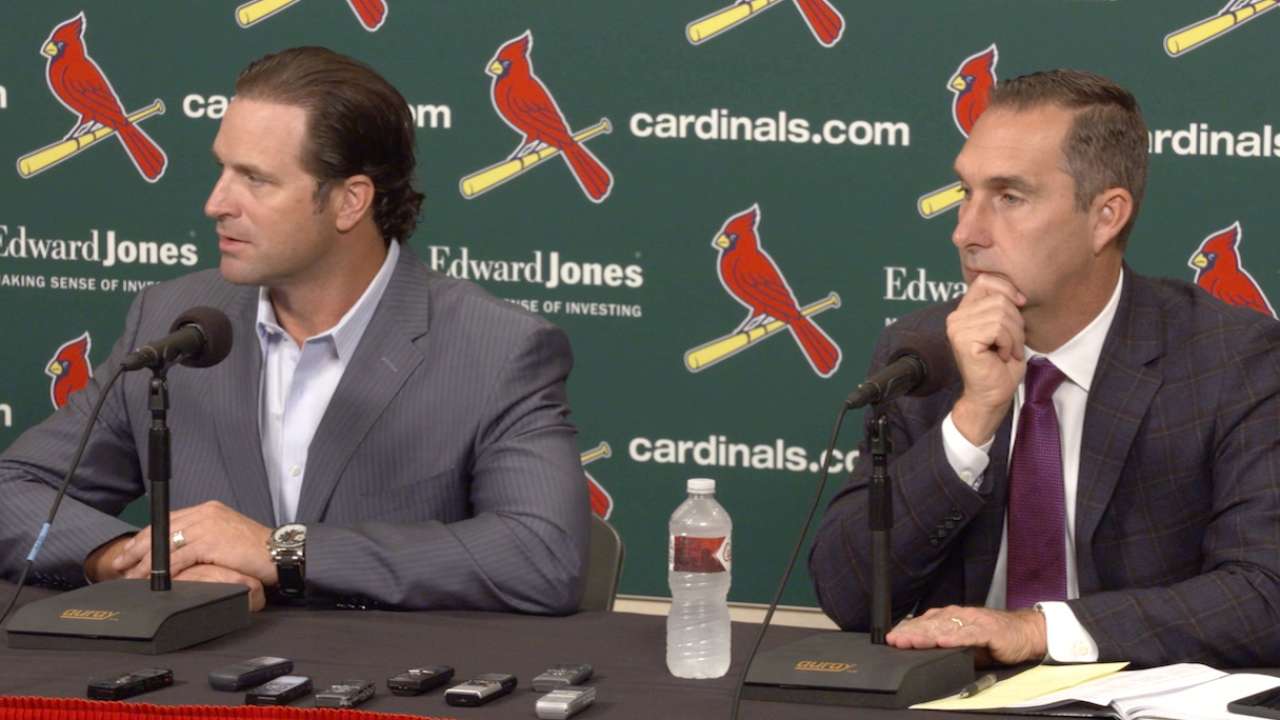 This marks the second extension the Cardinals have given to Matheny since hiring him to replace Tony La Russa in November 2011. His current contract was set to expire after next season, and general manager John Mozeliak made it a priority to work out this extension before the Cardinals turned their full attention toward building the '17 club.
"We certainly didn't want it to be a distraction," Mozeliak said. "Neither he, nor I, wanted that to be something that was going to be talked about all spring or as we rolled into the season."
Matheny, 46, became the first big league manager ever to lead a team to the postseason in each of his first four seasons and has more wins (461) than any other manager since '12. His .569 winning percentage ranks 18th-highest in baseball history.
Under Matheny, the Cardinals won 86 games in '16, but fell short of reaching the postseason for the first time in Matheny's tenure. That bitter taste of missing out on an October opportunity and the sting of watching two other teams compete for a championship on Wednesday are already serving as fresh motivation.
"Whenever I watch something like I watched last night, I understand everything [the Cubs and Indians] went through and what they had to do to get to where they are, and I just can't even explain how much that drives me and other people in the organization to figure out a way to get us back there and figure out a way to continue to put up something out there that just looks different," Matheny said. "I believe we have the pieces that we need to, and I know the organization will continue to commit to get the pieces that we need."
Scouting department shuffle
In addition to announcing Matheny's extension and finalizing the coaching staff, the Cardinals announced the following scouting department changes:
• Bob Gebhard, who was a member of the Cardinals' front office from 2000-04, has been hired as a senior special assistant to the GM. This next season will be Gebhard's 53rd in professional baseball.
• Jared Odom has been promoted to manager of pro scouting, and baseball operations analyst Tyler Hadzinsky will take on an increased role in amateur scouting. Matt Boyer has been named amateur baseball analyst.
• Aaron Looper will replace Roger Smith, who retired at the end of the '16 season, as a national cross checker. Aaron Krawiec was promoted to West regional cross checker. Ty Boyles has been named Midwest regional cross checker. Kevin Saucier was hired as the Southeast regional cross checker.
• Brock Ungricht, a former assistant baseball coach at Stanford University, has been hired as a Southern California area scout. Jabari Barnett has been hired away from the Dodgers to serve as an area scout in Texas and Louisiana. T.C. Calhoun and Nathan Sopena, who both served as Minor League coaches last season, have also been hired as area scouts.
Jenifer Langosch has covered the Cardinals for MLB.com since 2012, and previously covered the Pirates from 2007-11. Read her blog, follow her on Twitter, like her Facebook page and listen to her podcast. This story was not subject to the approval of Major League Baseball or its clubs.