Keeping Jansen, Turner could be LA's offseason focus
Righty and third baseman, who played vital roles in '16 run, entering free agency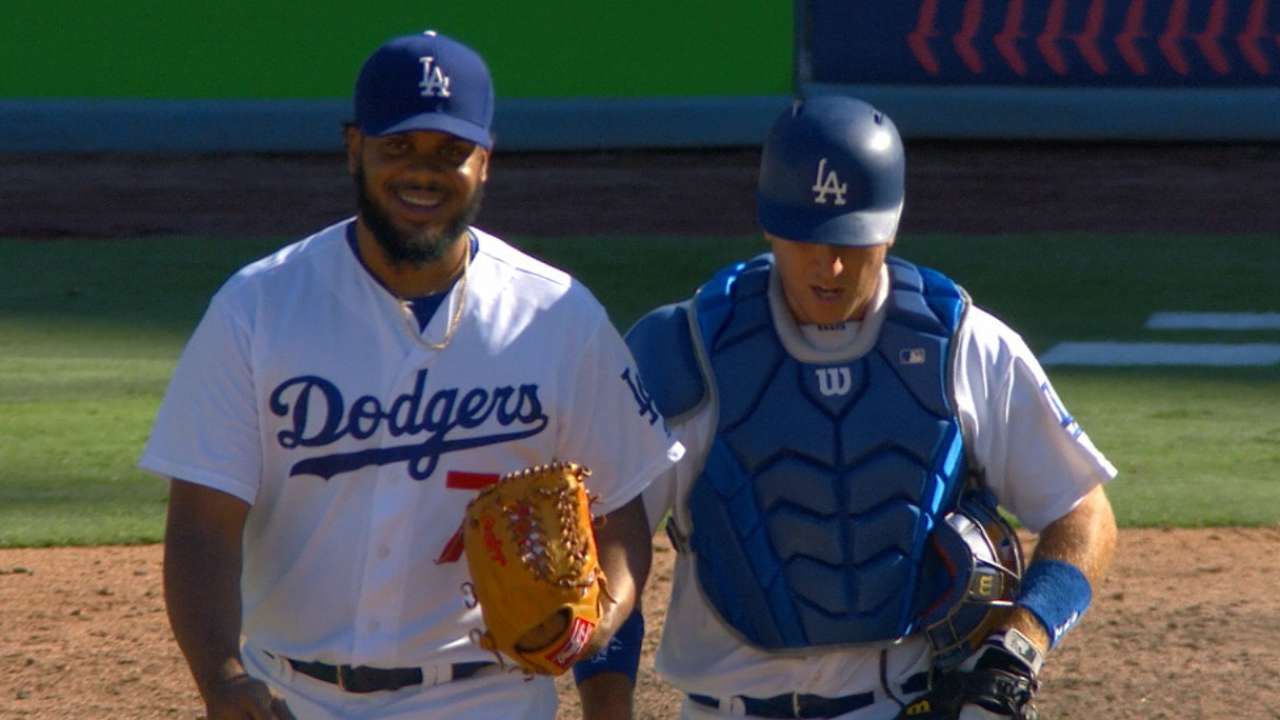 LOS ANGELES -- The Dodgers have 11 players who are free agents, most notably National League Reliever of the Year Kenley Jansen and third baseman Justin Turner.
That pair was as valuable to the Dodgers in recent years as any player not named Clayton Kershaw. Management has told both that they are wanted back, although there were no indications of serious negotiations during the season.
Free agents: RHP Jansen, 3B Turner, LHP Brett Anderson, RHP Joe Blanton, RHP Jesse Chavez, LHP Rich Hill, LHP J.P. Howell, INF Chase Utley and OF Josh Reddick.
Arbitration-eligible: LHP Luis Avilan, RHP Louis Coleman, RHP Josh Fields, C Yasmani Grandal, RHP Chris Hatcher, RHP Chin-hui Tsao, OF Scott Van Slyke LHP Alex Wood. OF Yasiel Puig can opt-out of his $6.5 million salary for arbitration, but that is unlikely.
Biggest potential free-agent loss: Jansen is elite at his position, but there also are other elite free-agent closers available, such as Aroldis Chapman and Mark Melancon, if the Dodgers even feel compelled to pay up for that one role, and that's a big if.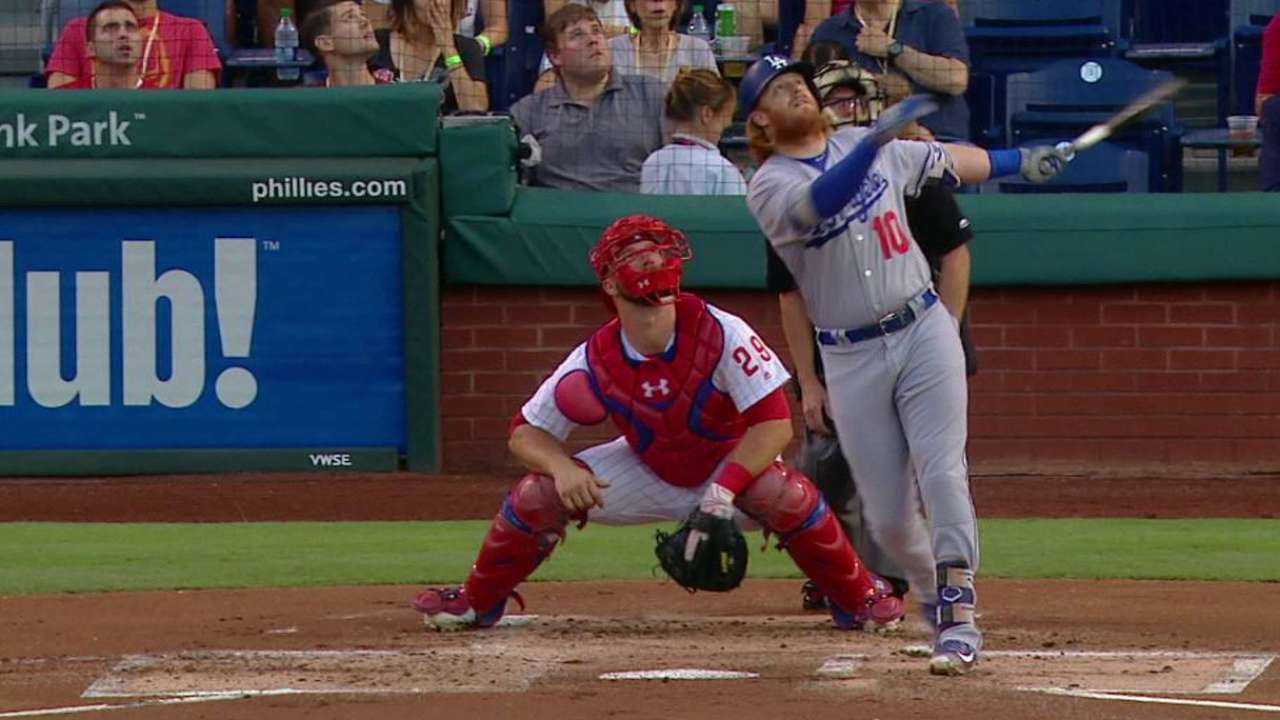 The third-base free-agent market, however, is almost non-existent beyond Turner. The Dodgers don't have a third-base prospect ready to step up, so replacing a bat like Turner's at that position would almost certainly require a trade. The Dodgers didn't aggressively attempt to re-sign Turner or Jansen during the season, when they had exclusive rights. They took the same approach last year with Zack Greinke, then lost him in a bidding war with Arizona.
Potential free-agent targets: If the Dodgers don't do what it takes to re-sign Jansen, it's hard to envision them turning to other expensive options like Chapman or Melancon.
Starting pitching remains an uncertainty because of injuries to Hyun-Jin Ryu, Brandon McCarthy, Kazmir and Wood. With that combination and a thin starting-pitching market, the Dodgers could re-sign Hill, or might just continue the strategy that evolved this year of hoarding relief arms and turning games over to the bullpen earlier. They will need to come up with another workhorse setup reliever like Blanton.
Wild card scenario: There is no wilder wild card than Puig, the talented but enigmatic outfielder whose stock plunged so dramatically this year when he was sent to the Minor Leagues and then returned as a platoon player.
That said, a Puig trade to Milwaukee for Ryan Braun (and $80 million remaining on his contract) was reportedly close to happening at the Aug. 1 non-waiver Trade Deadline. Adding an outfield bat like Braun's might allow the Dodgers to go defensive (and cheaper) at third base. A Puig trade elsewhere might bring a quality reliever that emboldens management to move away from an expensive closer entirely.
Ken Gurnick has covered the Dodgers since 1989, and for MLB.com since 2001. This story was not subject to the approval of Major League Baseball or its clubs.