MLB.com Columnist
Roger Schlueter
Stats of the Day: Cubs' title worth the wait
MLB's best team in 2016 ends epic World Series drought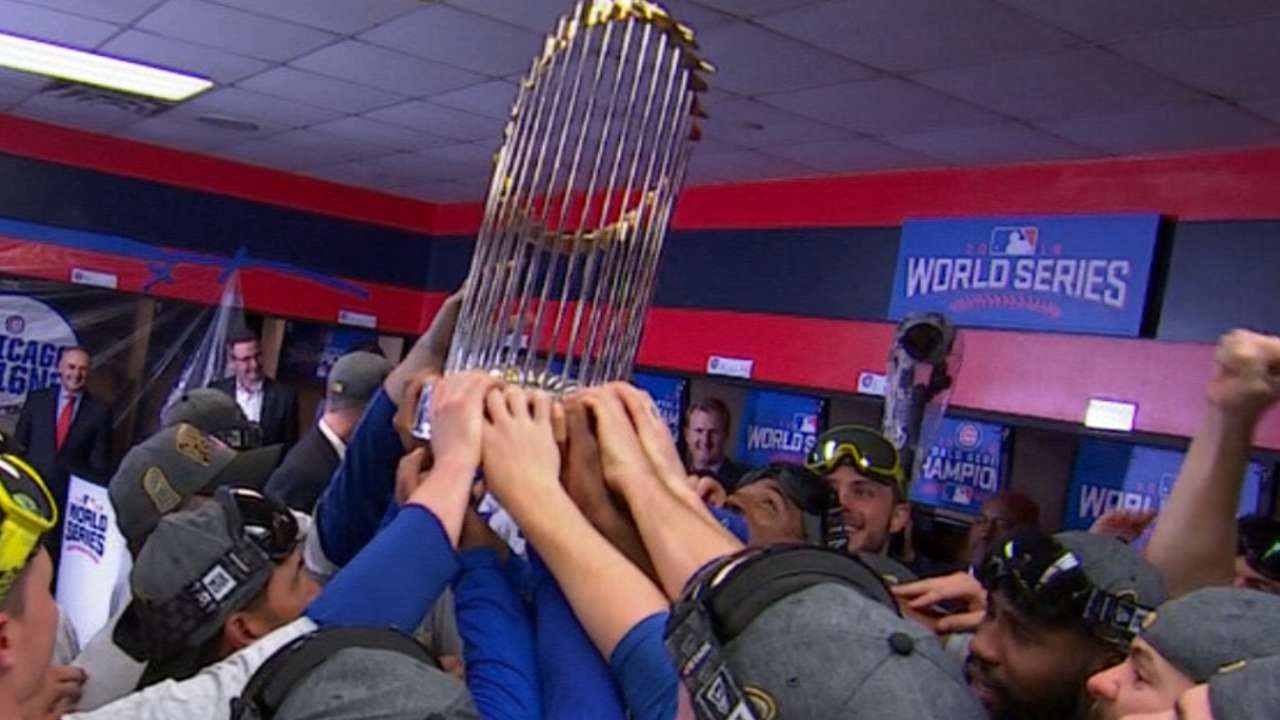 Here are three interesting items from Game 7 of the World Series …
With their 8-7 win in Game 7 of the 2016 Fall Classic on Wednesday, the Cubs' stretch of 107 consecutive seasons without a World Series title came to an end.
• Shop for Cubs World Series champs gear
• The 2016 championship belt represents the third for the franchise, after back-to-back titles in 1907 and '08. In both of those seasons, the Cubs had the most wins in the Majors -- a reality that also was in play for 2016. On that note, the Cubs (with 103 victories) became just the fifth team in the Wild Card era to win the World Series after generating the most victories during the regular season. The other clubs to do this: the 1998 Yankees, the 2007 Red Sox, the '09 Yankees and the '13 Red Sox.
• This contest marked the fifth World Series "Game 7" to reach into extra innings, and it was the first one to end with the visiting team coming out on top. In 1912, the Red Sox defeated the Giants in 10 innings. (This was the eighth game of the series, as Game 2 was called after 11 innings. But this series was in a best-of-seven format, so we're including it here); In '24, the Senators beat the Giants in 12 innings; In '91, the Twins topped the Braves in 10 innings; In 1997, the Marlins upended the Indians in 11 innings.
• Cubs backup backstop David Ross, at 39 years and 228 days old, homered in his first at-bat after entering the game on defense in the fifth inning, and he also drew a walk in a perfect night at the plate. Ross became the oldest catcher to hit a World Series home run, surpassing the previous mark held by Bill Dickey from Game 5 in 1943 (36 years and 127 days old). Ross was also the oldest player to homer in a World Series Game 7, surpassing Willie Stargell (39 years and 225 days old) from 1979.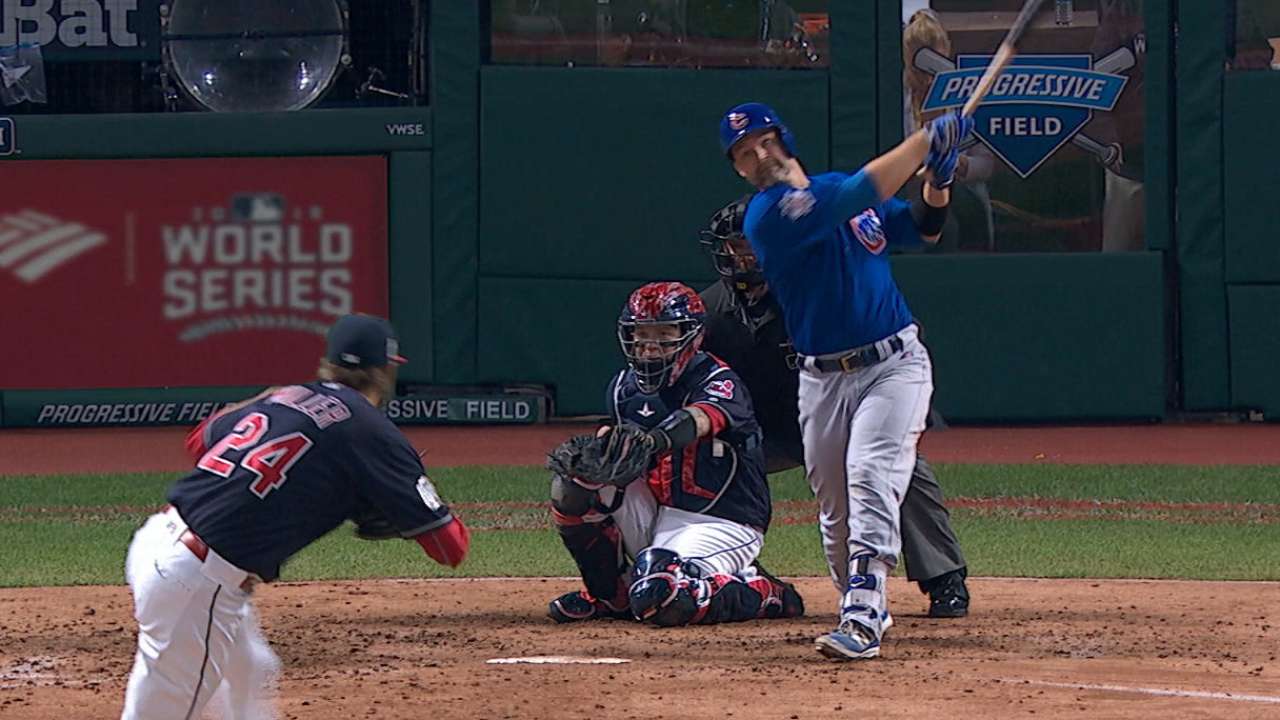 Roger Schlueter is a statistical researcher and writes for MLB.com. This story was not subject to the approval of Major League Baseball or its clubs.