MLB.com Columnist
Richard Justice
Manfred: Tremendous Series capped 'great season'
Commissioner reflects on 2016 after Fall Classic for the ages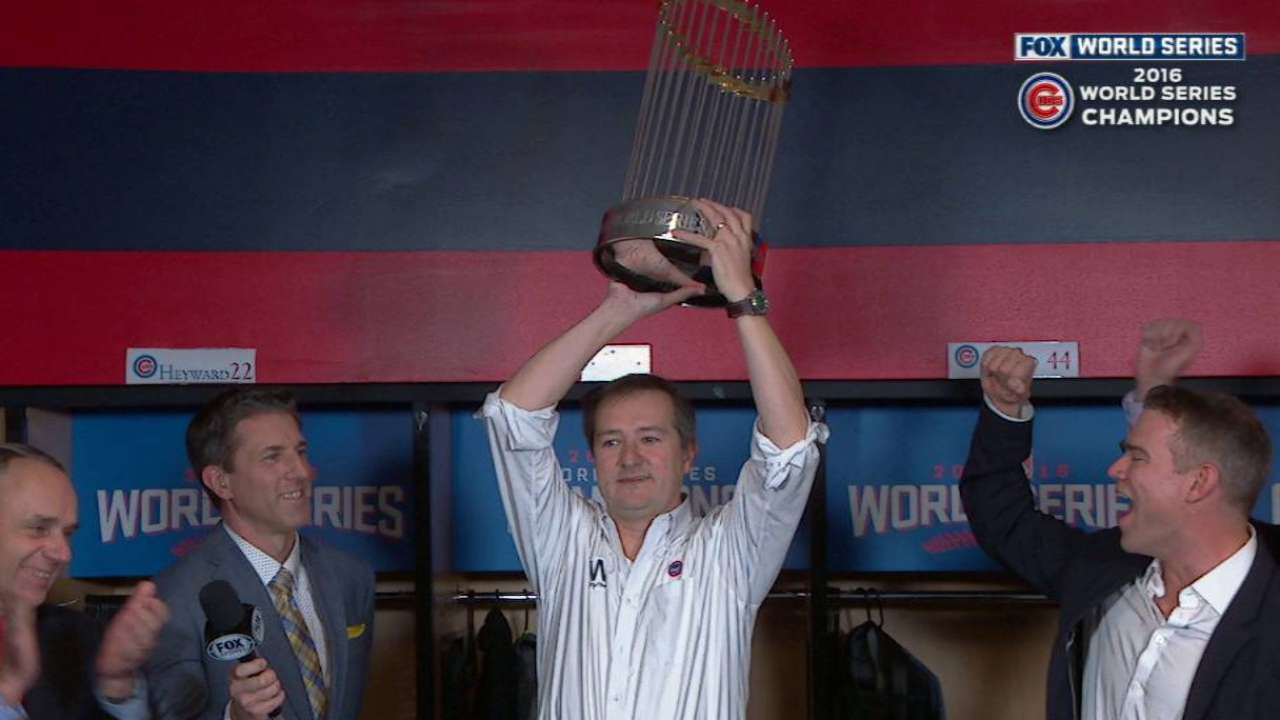 CLEVELAND -- Major League Baseball Commissioner Rob Manfred had just witnessed a moment that did his sport proud.
"Look, I think we just saw the end of one of the great World Series of all-time," Manfred said.
• Shop for Cubs World Series champs gear
In the end, it couldn't have been simpler than that. Manfred had just watched a 4-hour, 28-minute masterpiece of a Game 7, a contest that delivered on every level as the Cubs beat the Indians, 8-7, in 10 innings.
Amid tense wonderful games and soaring television ratings, Manfred knew this was a moment baseball fans will remember.
"I think that this World Series demonstrates the strength of our sport and how important it is to the American public," he said. "It was just a great season for us."
Inside the visiting clubhouse at Progressive Field, Manfred had given the Commissioner's Trophy to Cubs owner Tom Ricketts.
Outside, away from the wild celebration, Manfred contemplated a postseason that featured a month filled with competitive games and great players performing at the highest level.
And then came a World Series that surpassed all expectations.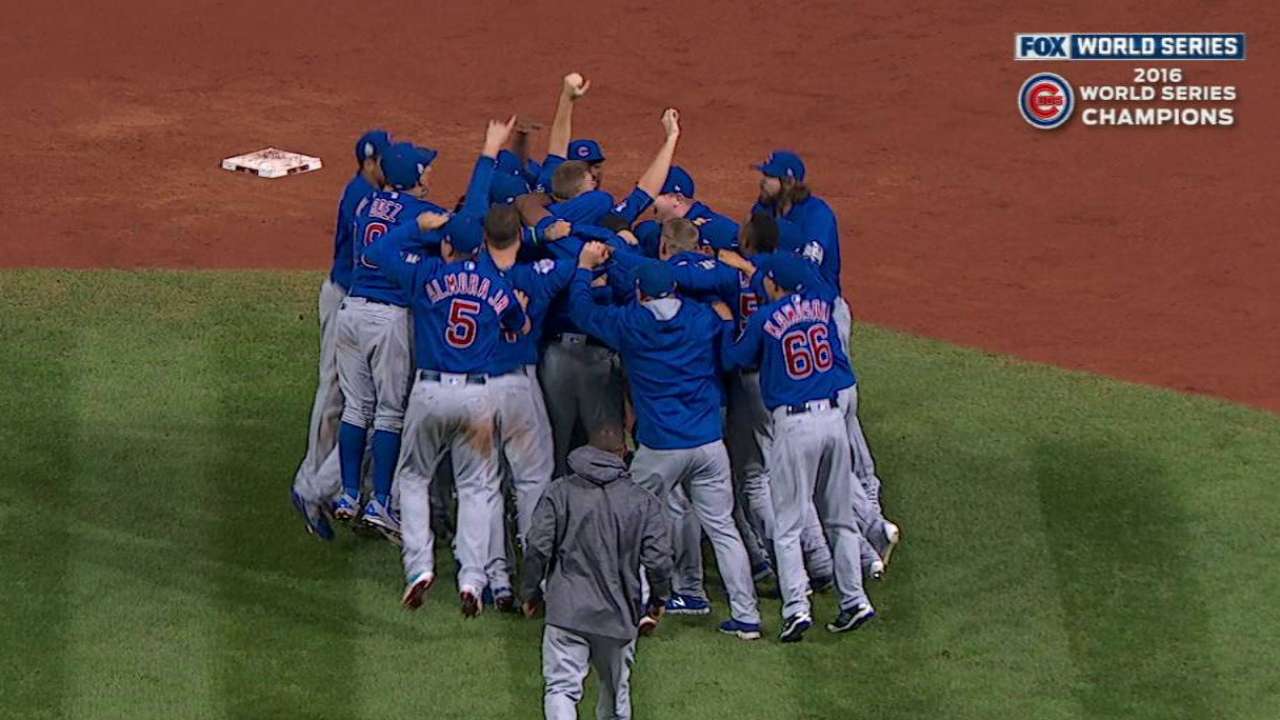 "The World Series was the end of a great run through the postseason," Manfred said. "We had great teams and great markets and unbelievable play throughout the playoffs, starting with the Wild Card Games."
The Cubs are the seventh franchise to win a World Series in the past 10 seasons, a testament to the competitive balance in Major League Baseball.
Fifteen of 30 teams have played at least one postseason series the past three seasons. In the past 10 seasons, the American League has had seven franchises win the league championship, the National League six.
"This is what you work for, because people need to see the championship move around to have hope in their markets," Manfred said.
The Cubs and Indians saved the best for last, punching and counterpunching in Game 7, finishing with 10 innings that delivered a season's worth of tension and captivating moments.
"Listen, it's a script you can only hope for when you're the Commissioner of Baseball," Manfred said, "and I hope we find a way to top it next year."
Richard Justice is a columnist for MLB.com. You can follow him on Twitter @richardjustice. This story was not subject to the approval of Major League Baseball or its clubs.